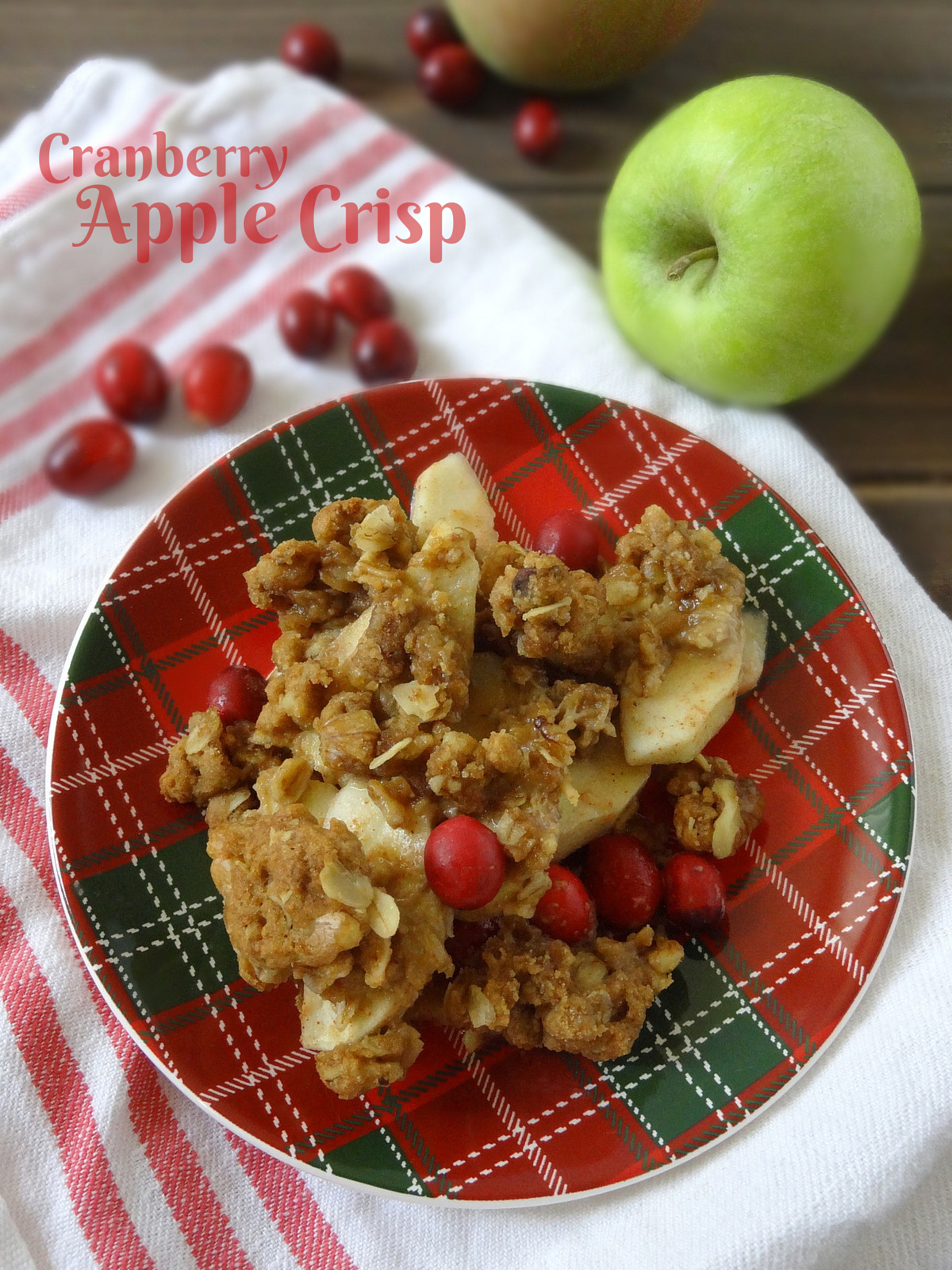 My mom has been making apple crisp for as long as I can remember. We didn't have it very often, but enough for it to make an impression on my brother and me as small kids. Once when my mom was baking an apple crisp, my brother (probably no more than four or five) declared, "I love Uncle Chris!" My mom was touched to hear him express his affection for her brother but a little confused about what had prompted his statement, until she realized that he actually meant "I love apple crisp!"
While this version has a holiday feel to it, thanks to the addition of cranberries, apple crisp is a dessert for all seasons. In fact, I requested it in lieu of cake on my birthday (which falls in August) several times when I was growing up. A warning about the cranberries, though: be sure to cut them in half! Without the exposed surfaces, the cranberries won't cook as much, and you'll end up with an apple crisp studded with little bombs of grimace-inducing tartness.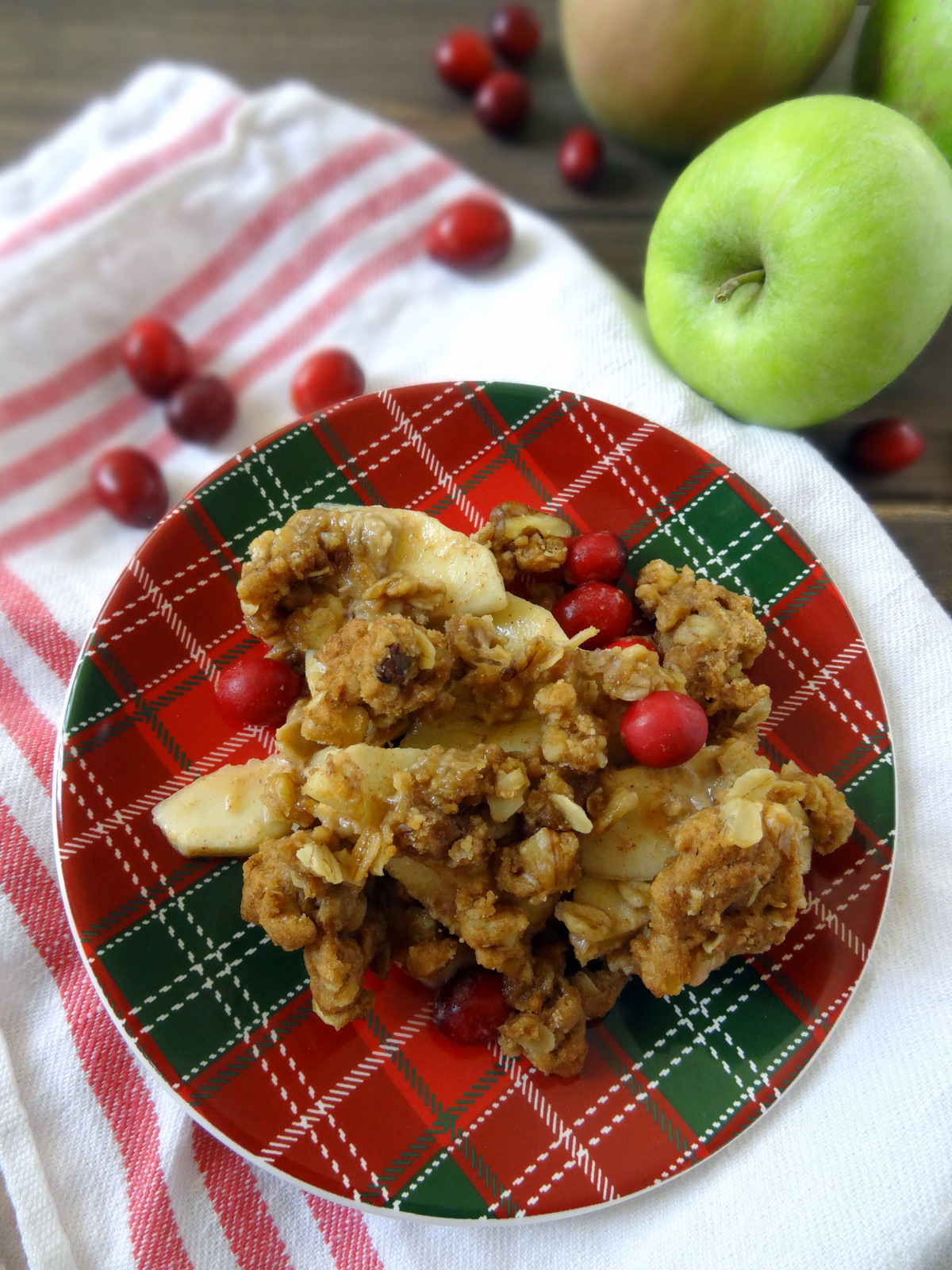 You'll notice that the cranberries in the photos are still whole, and that's because I took these pictures before I realized the importance of halving the cranberries! I've had plenty of opportunity to perfect the recipe this fall—I've made four apple crisps in about three weeks—thanks to the glut of apples that has been taking up nearly a quarter of the fridge since October.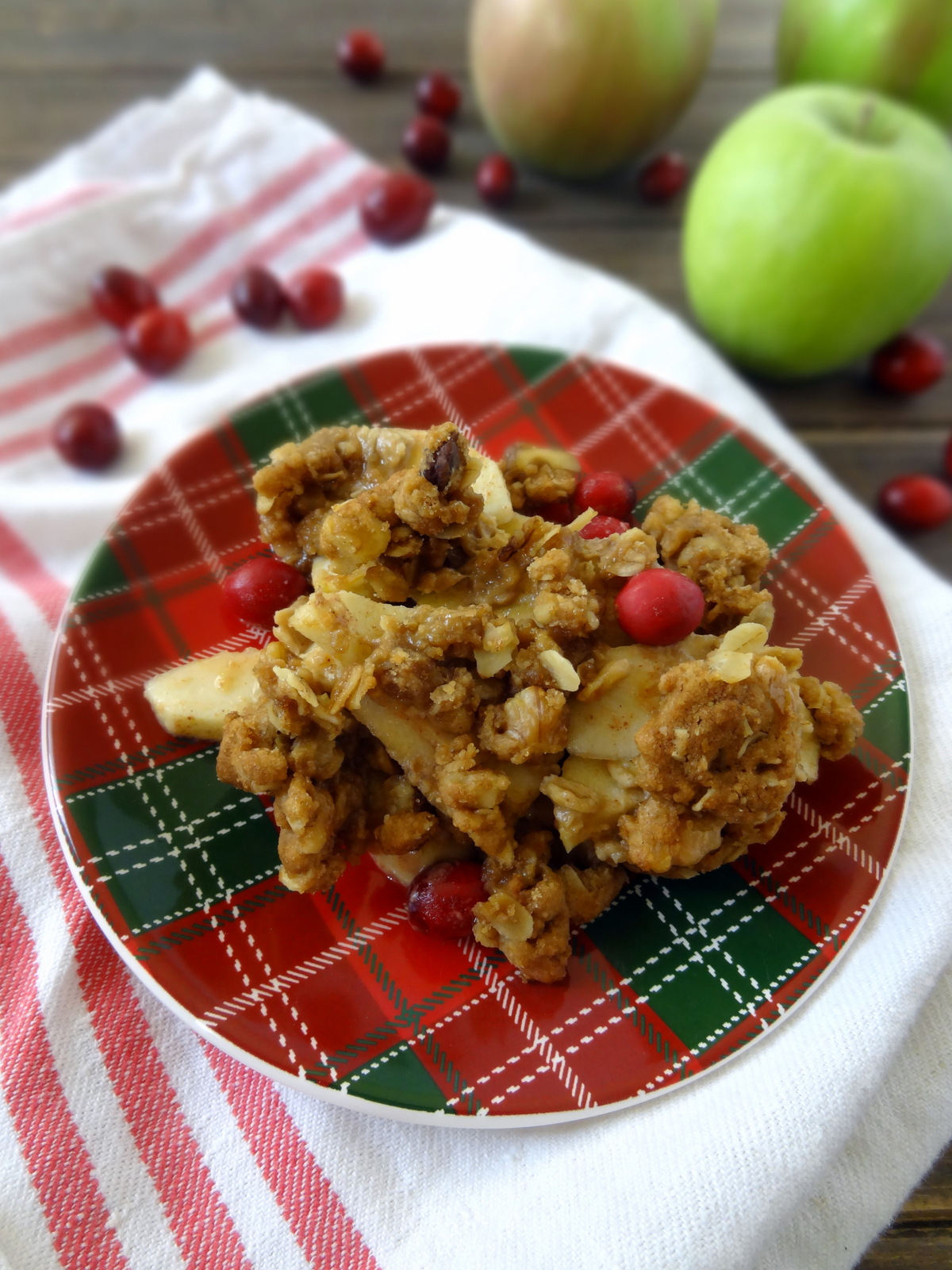 One of the things I love most about this apple cranberry crisp is that it satisfies that craving for something sweet at the end of a meal without leaving you feeling overfull or weighed down. Most of the volume of this dessert is fruit – it's basically apple pie filling topped with a delicious granola-like crumble! And hey, if you're trying to eat super healthy, you can always scrape off the crumble…I guarantee there will be plenty of eager volunteers who will gladly take it off your hands/plate!