A few weeks ago on a Friday afternoon, the boyfriend, Phoebe, and I piled into the car and drove to a nearby apple orchard and pumpkin patch for some good old-fashioned fall-time fun. It was our first visit to Wasem Fruit Farm, but we will certainly be going back (if not this year, then in subsequent years for sure!) – the grounds were incredibly scenic and Phoebe had a blast, sniffing everything within reach. We left with a jug of cider, a bag of doughnuts, and of course, far more apples than we needed.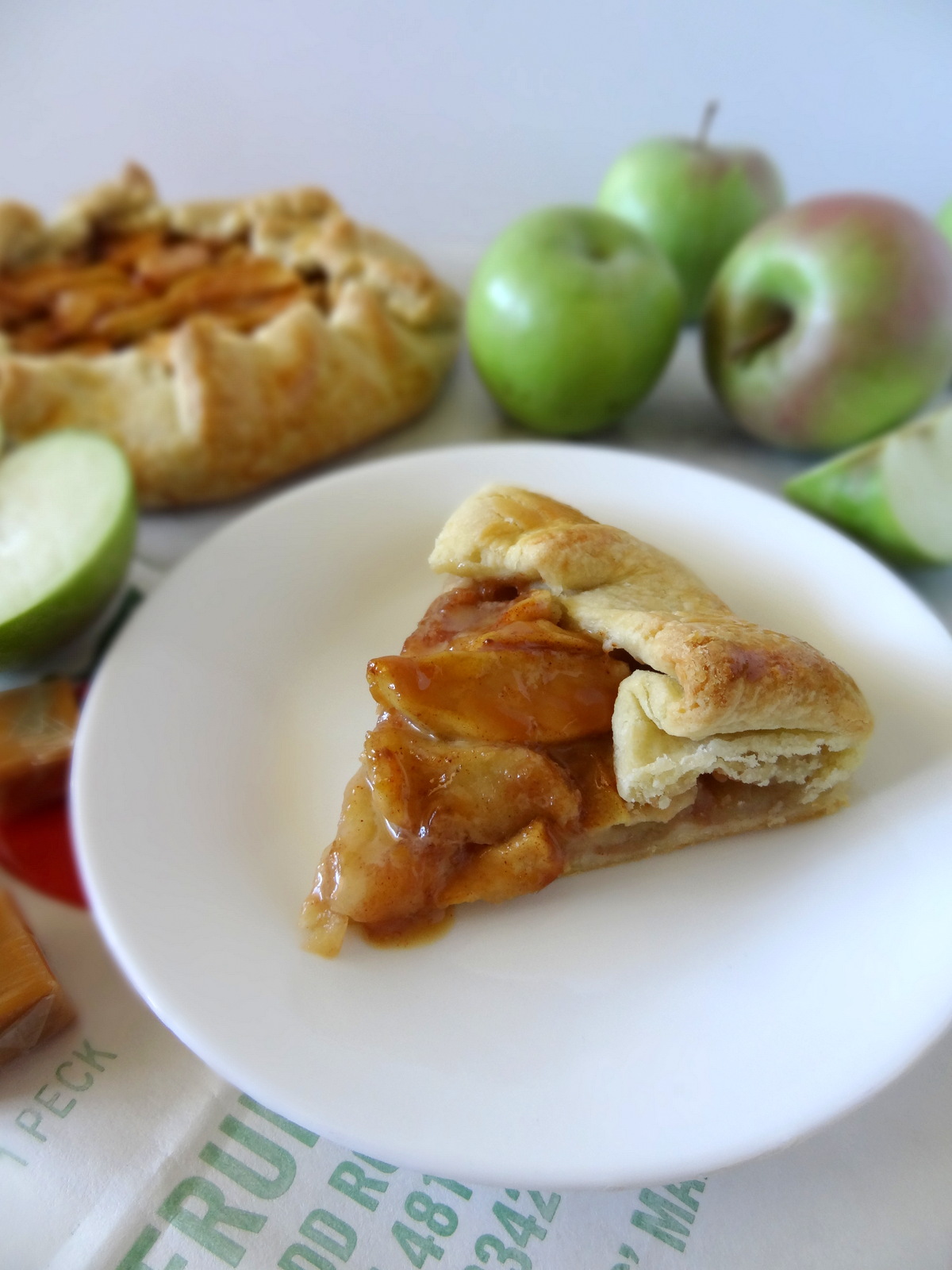 The first thing on my apple baking to-do list? A caramel apple galette! I used the same French pastry crust (pâte brisée) as I did for the strawberry rhubarb galette I made last spring – don't let the fancy name scare you, though – it's really quite easy to make! Simply put, this galette…is marvelous. I can't think of any better way to end a meal on a chilly evening than a warm slice of this galette, stuffed with apples and cinnamon-y goodness and topped with melty caramel!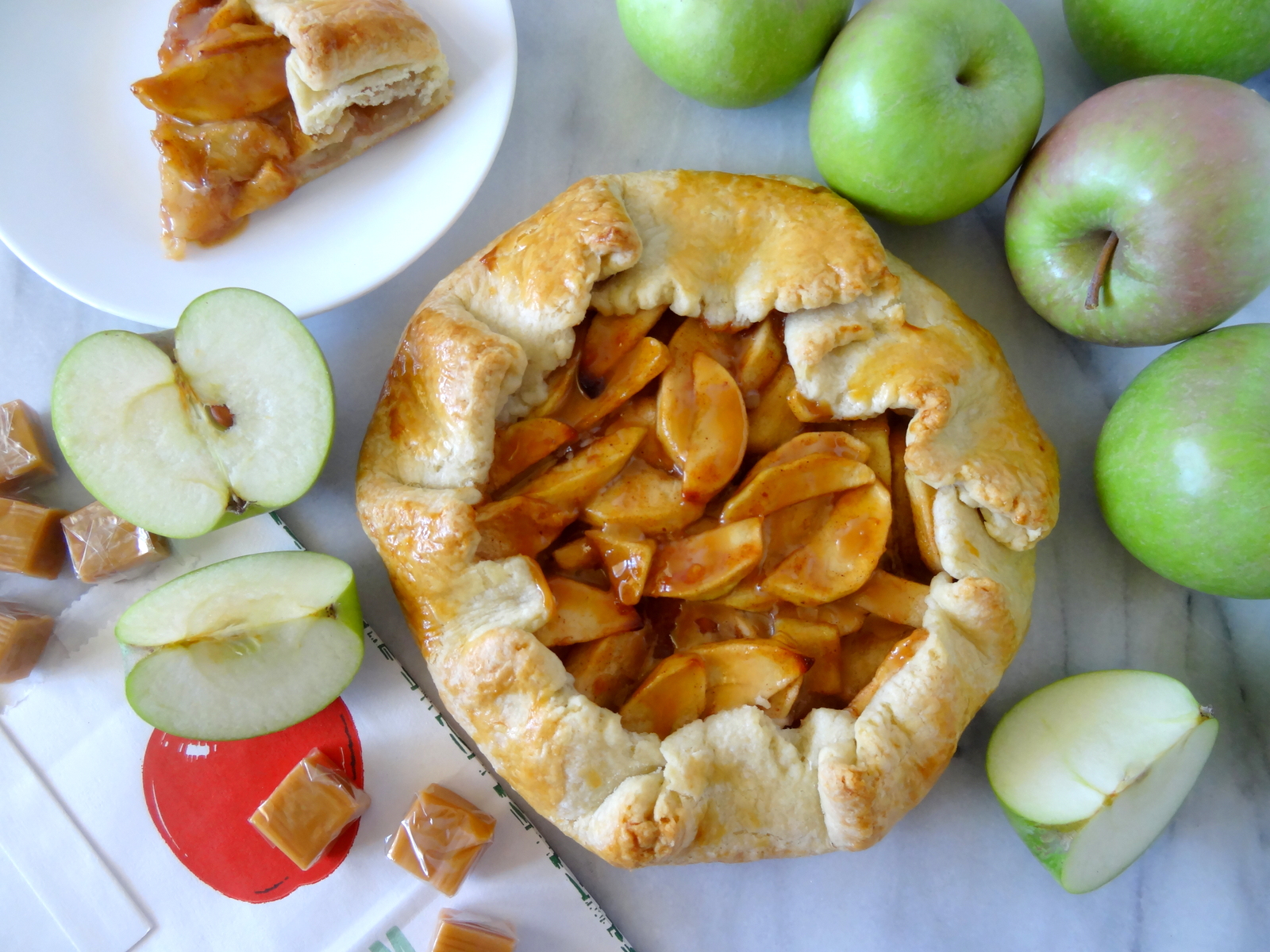 I had every intention of freezing one of the two galettes that this recipe makes, but "the best-laid plans of mice and men often go awry," you know? We couldn't seem to keep away, and alas, we are now galette-less…but at least there are still enough apples to make about eleventy-billion more galettes!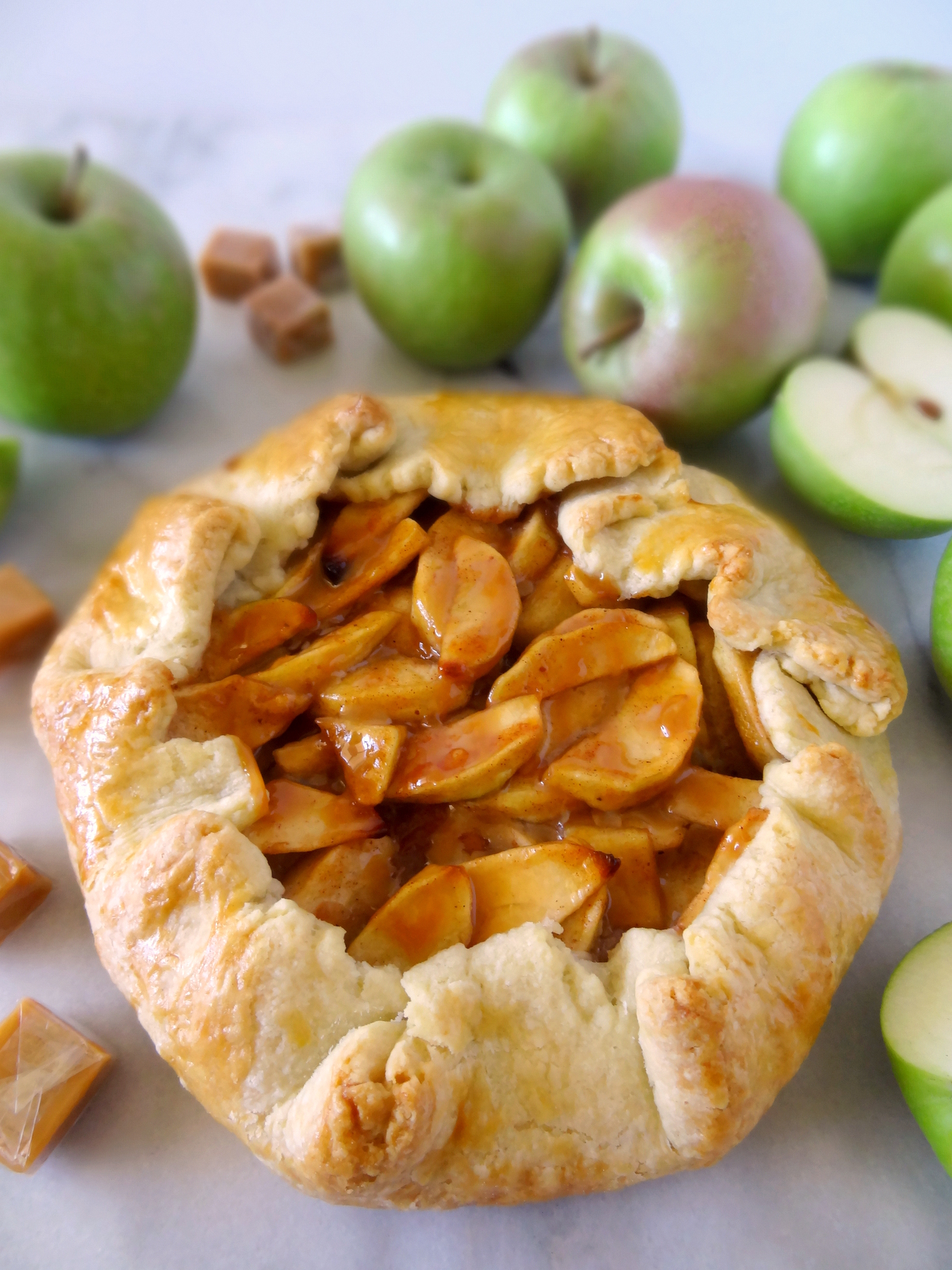 What are your favorite recipes involving apples?