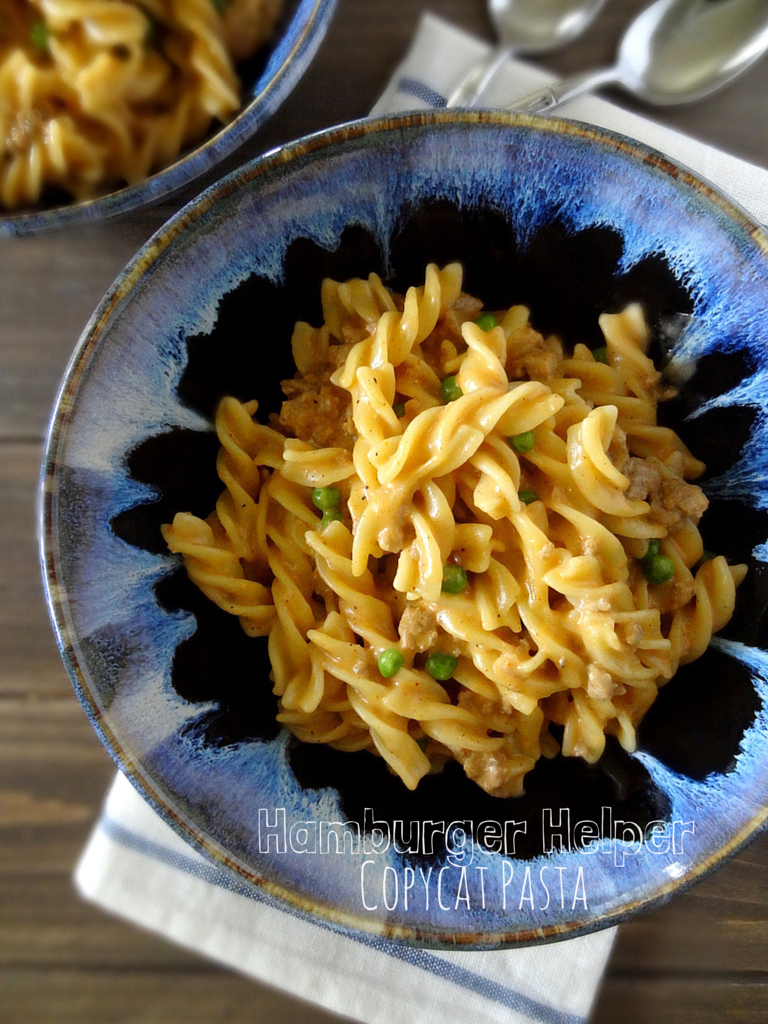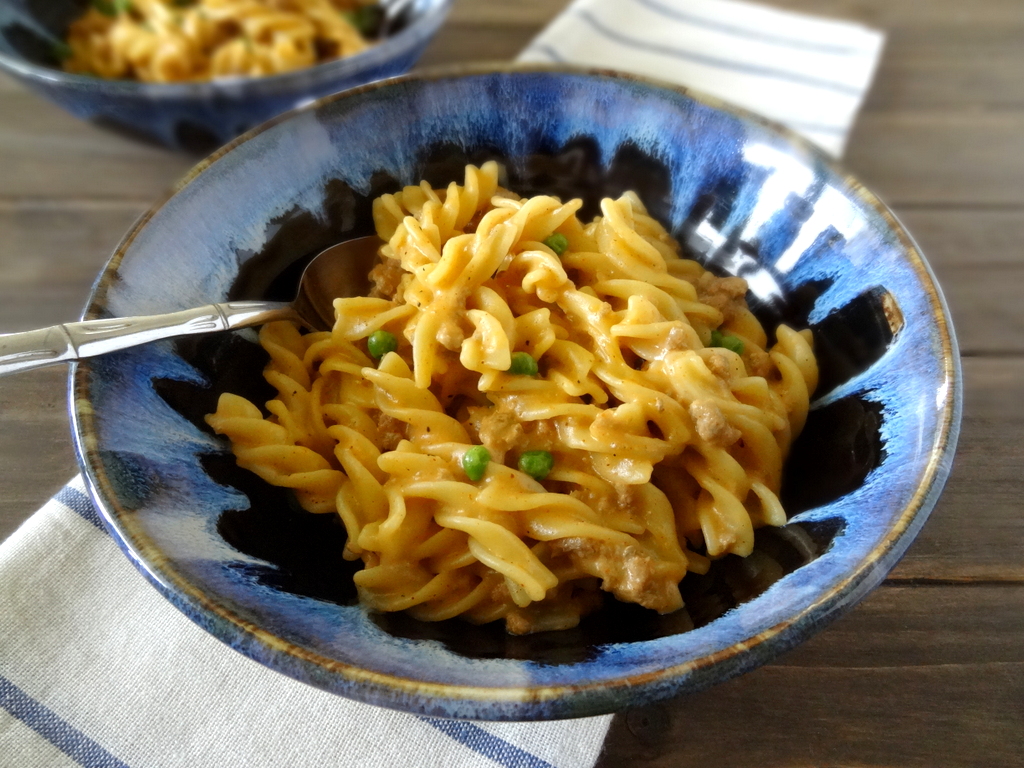 This recipe came about not so much as an accident but as an act of frugality and conservation. A few years ago when I was moving to Michigan, I was trying to ensure that as little as possible went to waste, so after I had packed up everything I could for the movers to take and given away to friends whatever they could use, I was left with a rather random assortment of things and food items.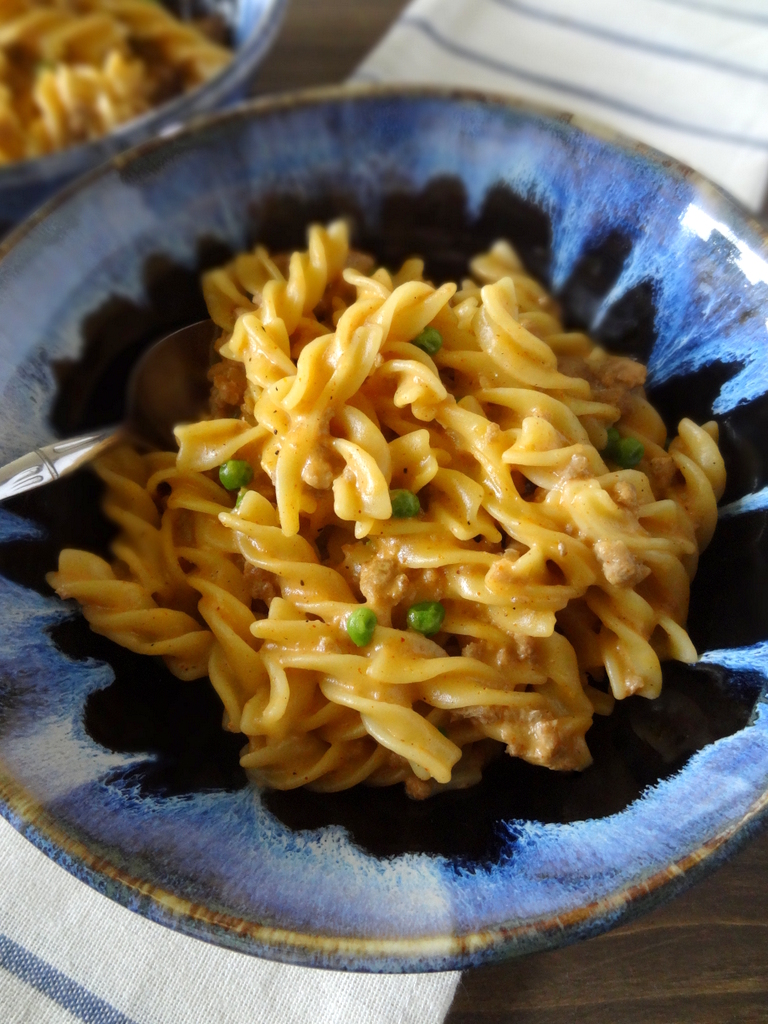 The main things I had left to use up were milk, ground turkey, frozen peas, pasta, and a bit of cheddar cheese, so I combined all these things into what I was nearly certain was going to be a highly unfortunate confluence of just plain weird. Much to my delight, I was wrong. It was actually incredibly tasty and satisfying.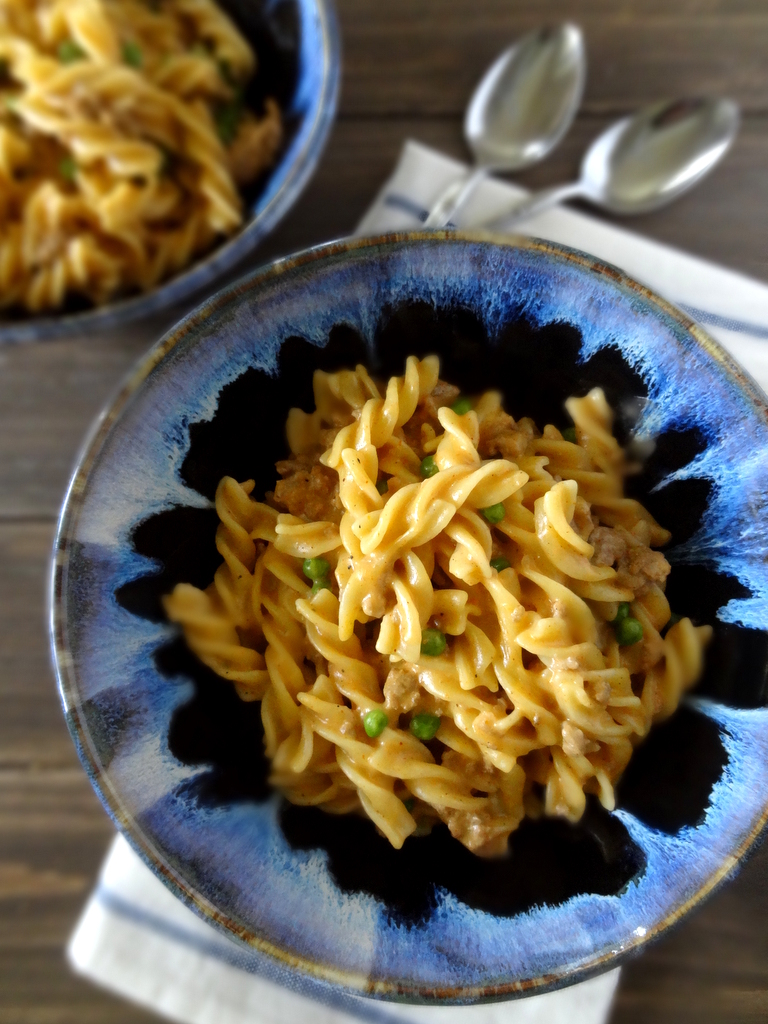 Fast forward a few years to a couple weeks ago, when I had a bunch of leftover pasta, no more leftover spaghetti sauce, some ground turkey that has been in the freezer since June (I often forget that the freezer is not, in fact, a food immortalizer), and no will to go to the store. I remembered my pre-relocation hodge-podge meal and decided to recreate it, and threw in some chili powder and leftover tomato soup for good measure. The result? Essentially, a homemade version of Hamburger Helper! Well, except that I used turkey, but you could easily swap in some ground beef if you prefer. Not quite as heavy as most macaroni and cheese recipes, this Hamburger Helper copycat still satisfies that craving for a hearty, cheesy pasta dish, and is sure to be a winner with kids!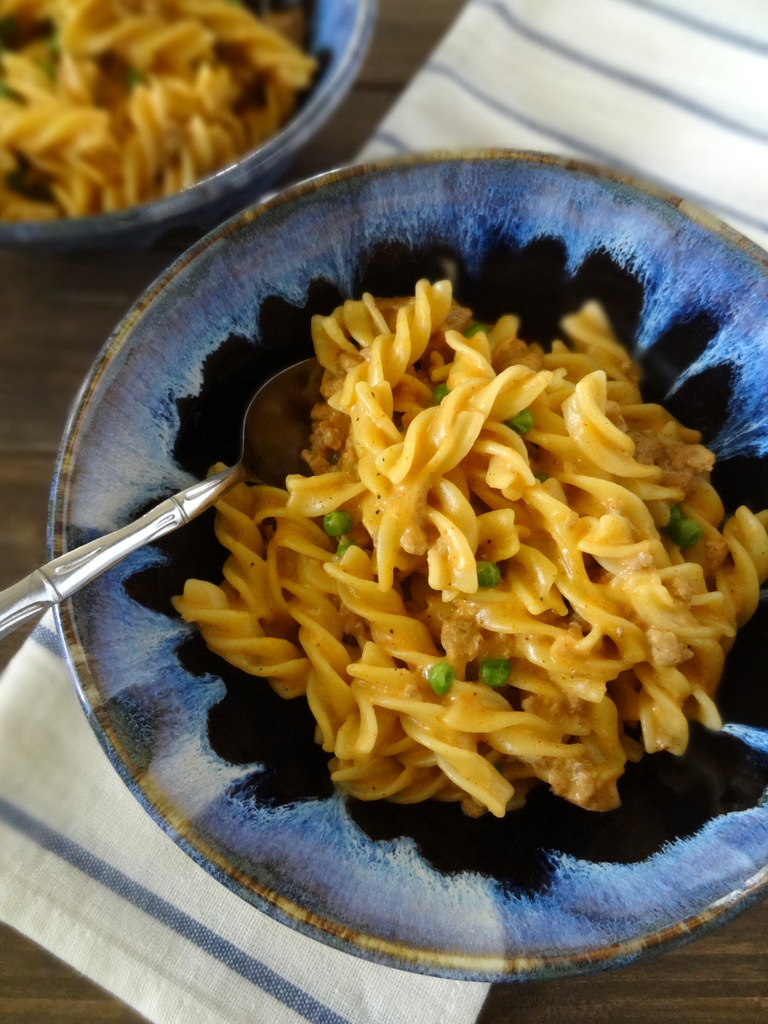 Starring the Gallery
in Northville, MI. She is also a member of the
Village Potters Guild
, which has sales twice a year. If you are interested, you can also send me a message and I'll put you in touch with her directly! Aren't these bowls gorgeous?!