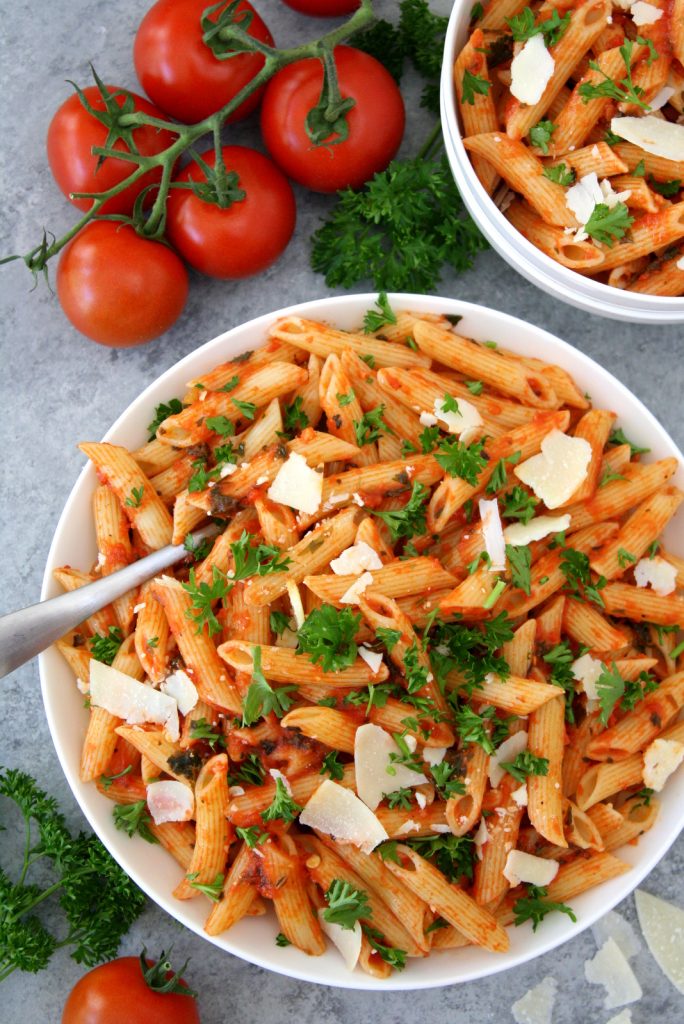 This penne with quick green chile marinara sauce is an old recipe, not only because I first posted it several years ago (in my pre-DSLR days) but also because it has been a family favorite for nearly as long as I can remember. In fact, when I asked my dad about the origins of the recipe (and of its obscure name, "penne al boccalone"), all he could tell me was that he found the recipe in a cookbook that he checked out from the library twenty or twenty-five years ago.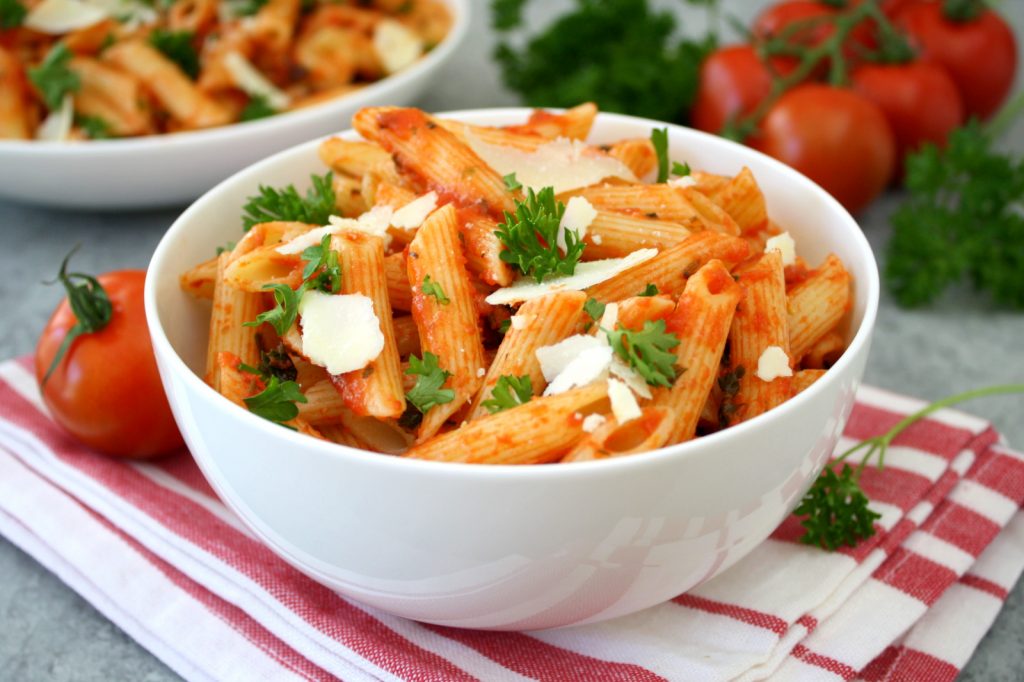 While the exact source and meaning of the name continue to be a mystery to me (and may be forever, unless perhaps one of you readers has stumbled upon the same book…?), it's certainly no mystery why this recipe has stuck around in my family for so long! Lighter and brighter in flavor than many traditional marinara sauces, this sauce utilizes green chiles and fresh parsley to create a refreshing tanginess that is perfect for the warmer months—although we enjoy it all months of the year!
Another thing I love about this sauce is the full-bodied flavor that it achieves in a short amount of time. Traditional marinaras can clock in at well over an hour, but this version cooks up in just twenty minutes—which is about as long as it takes to bring a pot of water to a boil and make pasta! This recipe is an excellent choice for when you want a dish that feels gourmet and you want it in your belly SOON.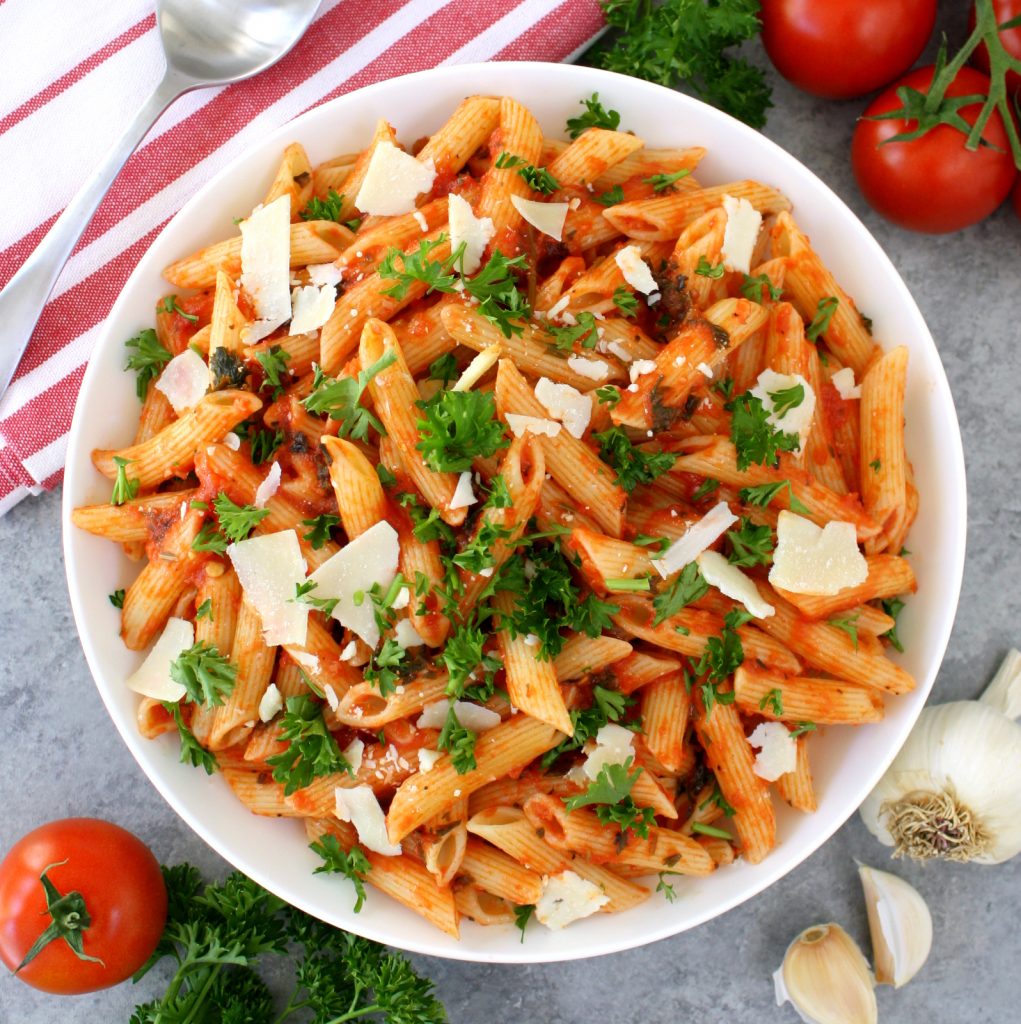 Do you have any old recipes whose names you don't quite understand? And can anyone tell me more about the term "al boccalone"? Years ago, my (somewhat hasty internet) search led me to believe that it had something to do with sausage, perhaps because there was a charcuterie shop in California named Boccalone. The shop has since closed, and now, my (still relatively surface level internet) search turns up meanings such as "big-mouthed" or "a gossip." So at this point, my best guess is that "big-mouthed" is a more literal reference to the shape of penne itself, since the opening is wider than that of, say, macaroni, but I'm interested to hear if anyone knows anything more about this!
Recipe of the Week
and
Fiesta Friday
.

SaveSave
SaveSave
SaveSave
SaveSave
SaveSave
SaveSave