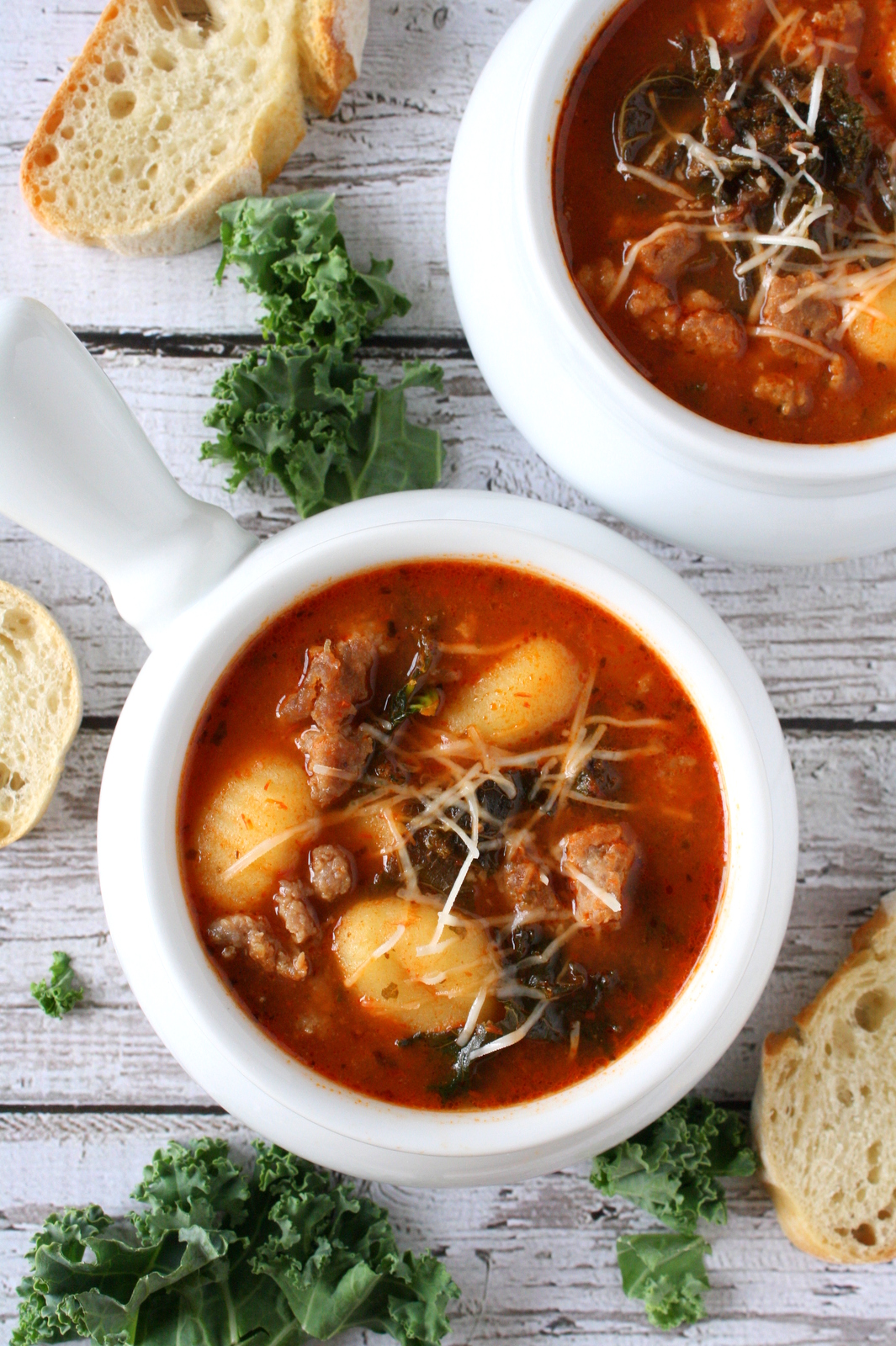 As a kid, I dreaded science fair projects. I liked in-class science experiments just fine, because they always came with carefully articulated directions from start to finish. But coming up with my own idea for an experiment? That was a completely different beast. In seventh grade, I decided to test whether water temperature affected plant growth. My mom brought home two kale plants for me to use in my experiment, figuring that they were fairly robust plants and thus a good choice for an unseasoned brown-thumbed gardener such as myself. In the end, I wasn't able to say whether kale plants grow better with warm or cold water, but I was able to say definitively that kale plants don't grow very well when you don't water them at all. Oops.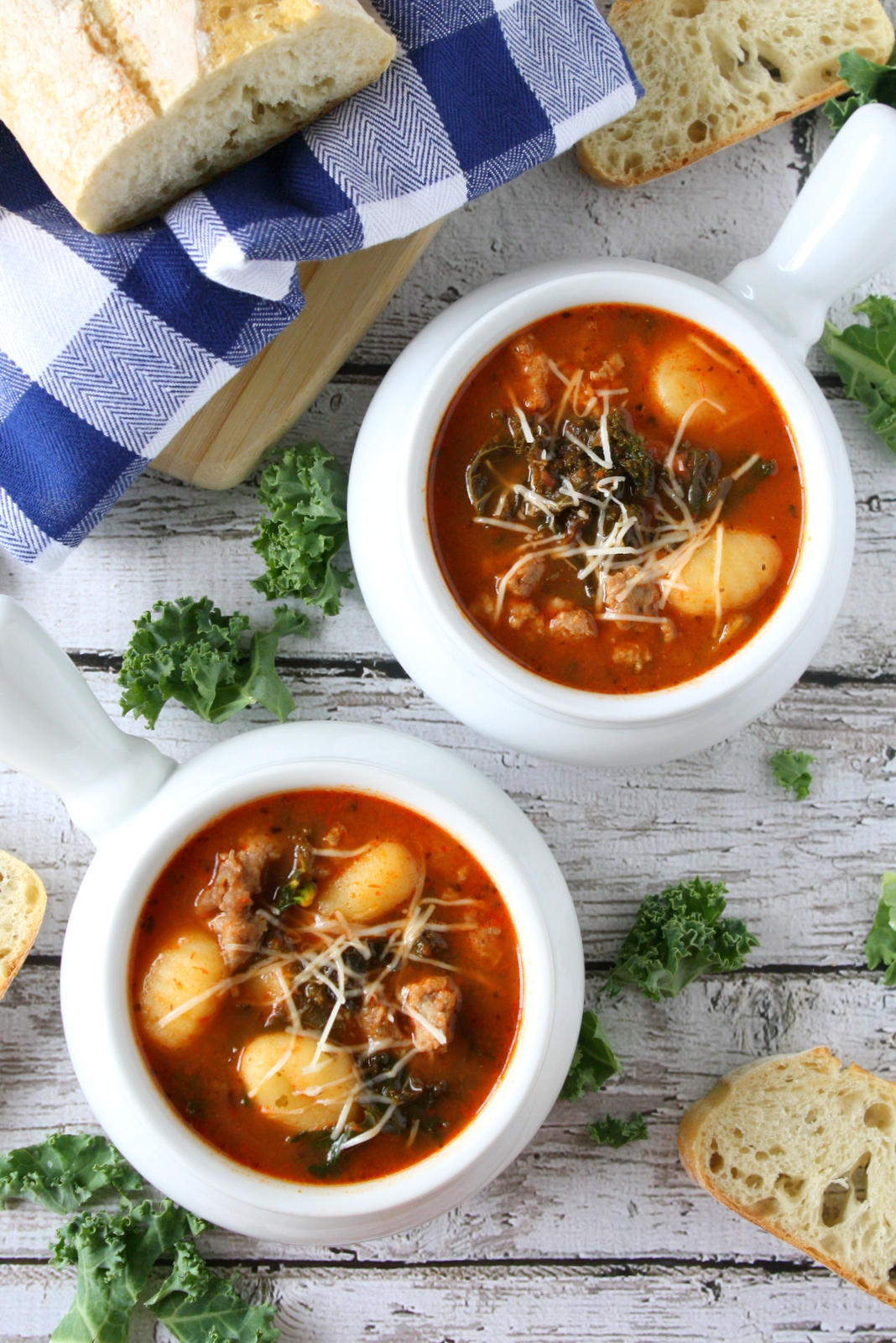 Perhaps on a subconscious level, I forgot to water them because I've never really liked kale very much in the first place. But since kale has been growing in popularity the past few years and I hear it's supposed to be good for you, I've made an effort to try to like it. While it's doubtful that I'll ever be enthusiastically repping the green smoothie movement, I have finally found a recipe in which I find kale actually tolerable and even—dare I say it?—palatable. Simmered for a few minutes in this Italian tomato gnocchi soup, kale loses its slightly dusty, bitter flavor and takes on a pleasantly tender crunchiness.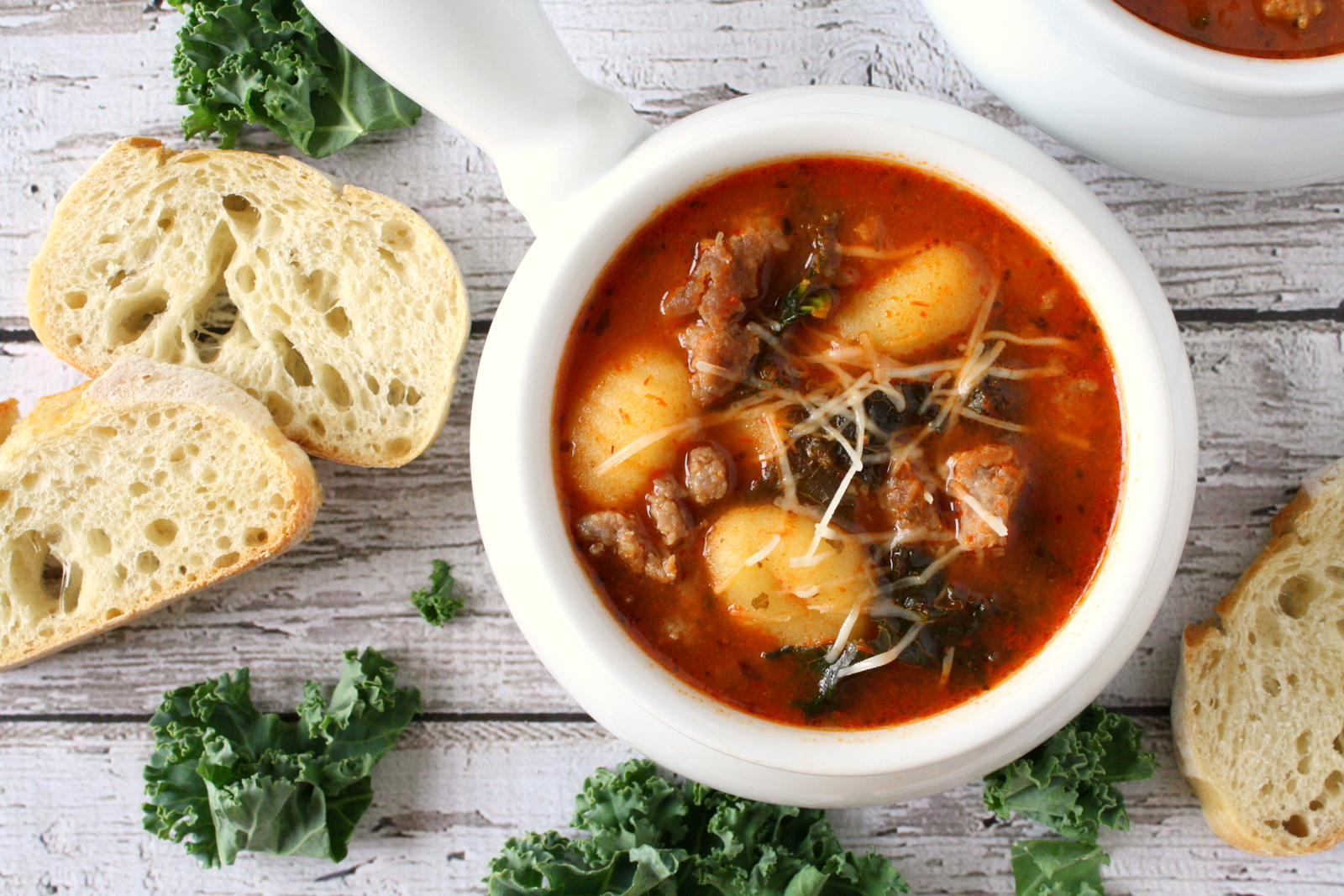 I don't want to focus too much on the kale, however, since this soup has a lot more going for it, despite its surprisingly short ingredient list. That's right—you only need five items (and twenty minutes) to make this soup, thanks to a "secret" base ingredient: spaghetti sauce! The spaghetti sauce adds all the seasoning you need, so you only have to add a few things to bulk up the soup: kale, sausage, and gnocchi. And since gnocchi cooks in a mere fraction of the time it takes for pasta to cook, this Italian tomato gnocchi soup will be one of the quickest recipes in your repertoire! It has all the flavor and comfort of a soup that simmers on the stove for hours, but it's a great option on even the busiest of weeknights. Pair it with a baguette or some dinner rolls for a hearty and filling meal that is perfect for chilly weather!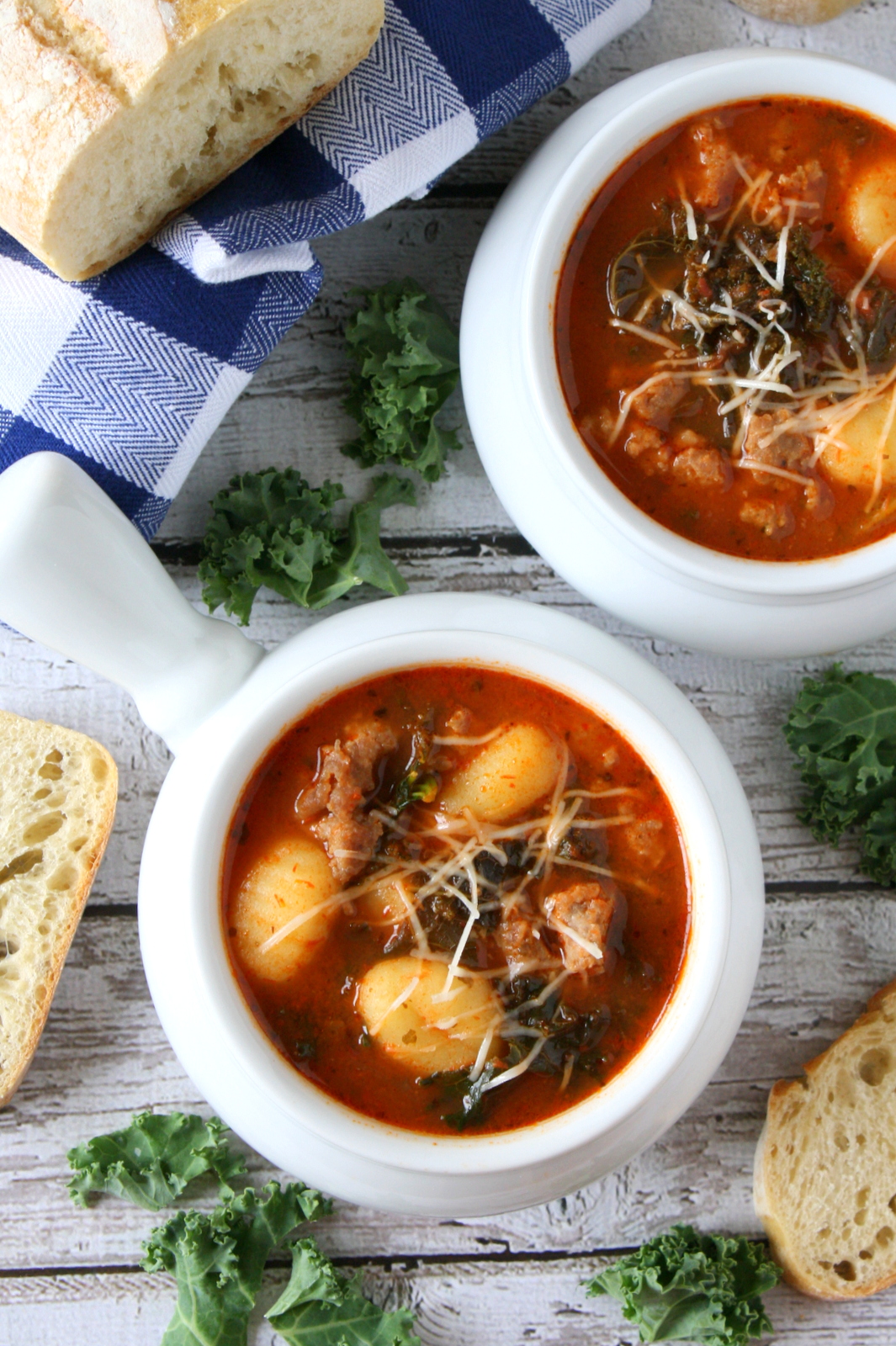 Recipe of the Week
,
The Wednesday Showcase
,
Welcome Home Wednesdays
,
Foodie FriDIY
, and
Fiesta Friday
.