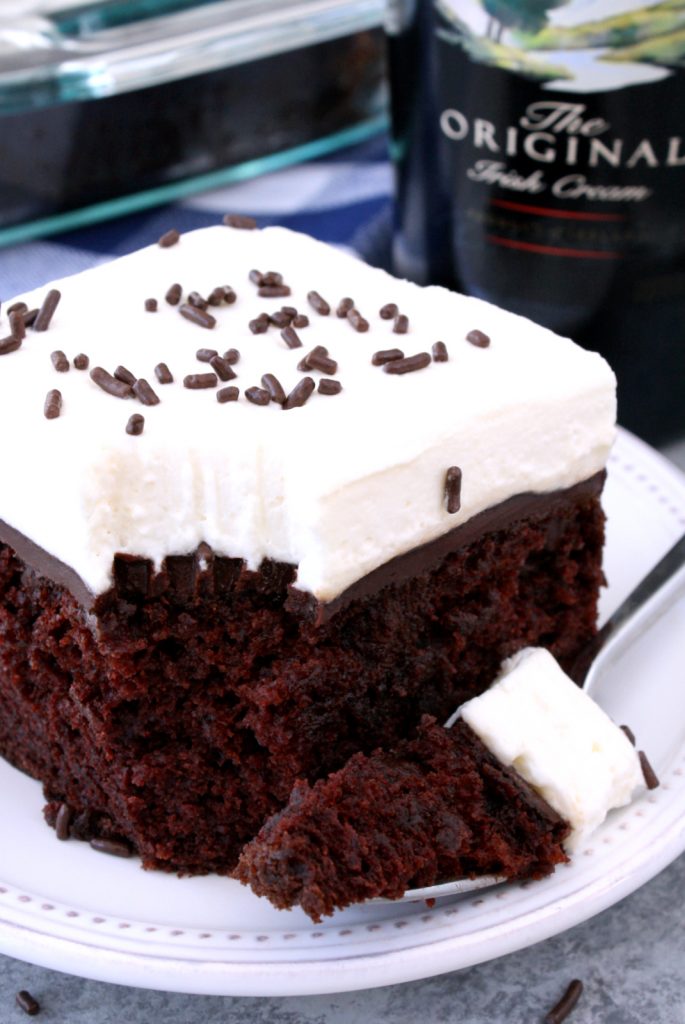 Hi friends! It's time to put on your cake pants—or cake shorts, since summer has officially arrived—because I've got a new cake recipe that you won't want to miss! But before I get to that, let's catch up for a minute. Things have been pretty topsy-turvy in the Cake Pants household, but in a good way!
At the end of April, in a whirlwind of pomp, circumstance, and goofy hats, I graduated with a PhD from the University of Michigan. Go Blue!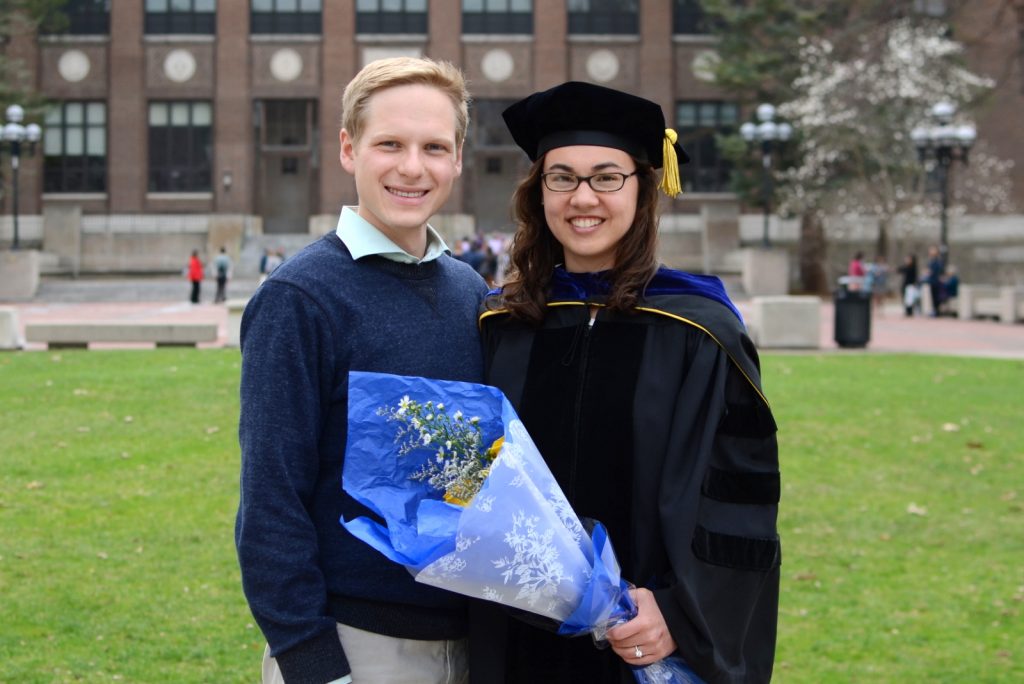 Then, after stuffing ourselves with cherry pie made with the last of my precious stock of Michigan tart cherries, my dad and I loaded up the car, wedged a rather anxious Phoebe in among the odds and ends from my apartment, and drove two thousand miles to my new home in California. One month later, the fiancé and I got married!
That's right, we are now Mr. and Mrs. Cake Pants! Or alternatively, Dr. and Dr. Cake Pants. Either way, if this isn't a good reason to eat a bunch of cake, I don't know what is—but then again, when does anyone ever need a reason to eat cake other than it being a day ending in –y?
This chocolate Irish cream poke cake was born out of desperation, after several attempts at a Mother's Day dessert went awry, but as luck would have it, this cake turned out to be a hit! It's hard to go wrong when you've got fluffy, moist chocolate cake punctuated by fudgy Irish cream ganache and topped with sweet whipped cream. I recommend eating this cake chilled, as it's surprisingly refreshing on even the hottest of days—and trust me, I would know, since it was 101 degrees outside (and not much cooler inside) on the day I photographed it!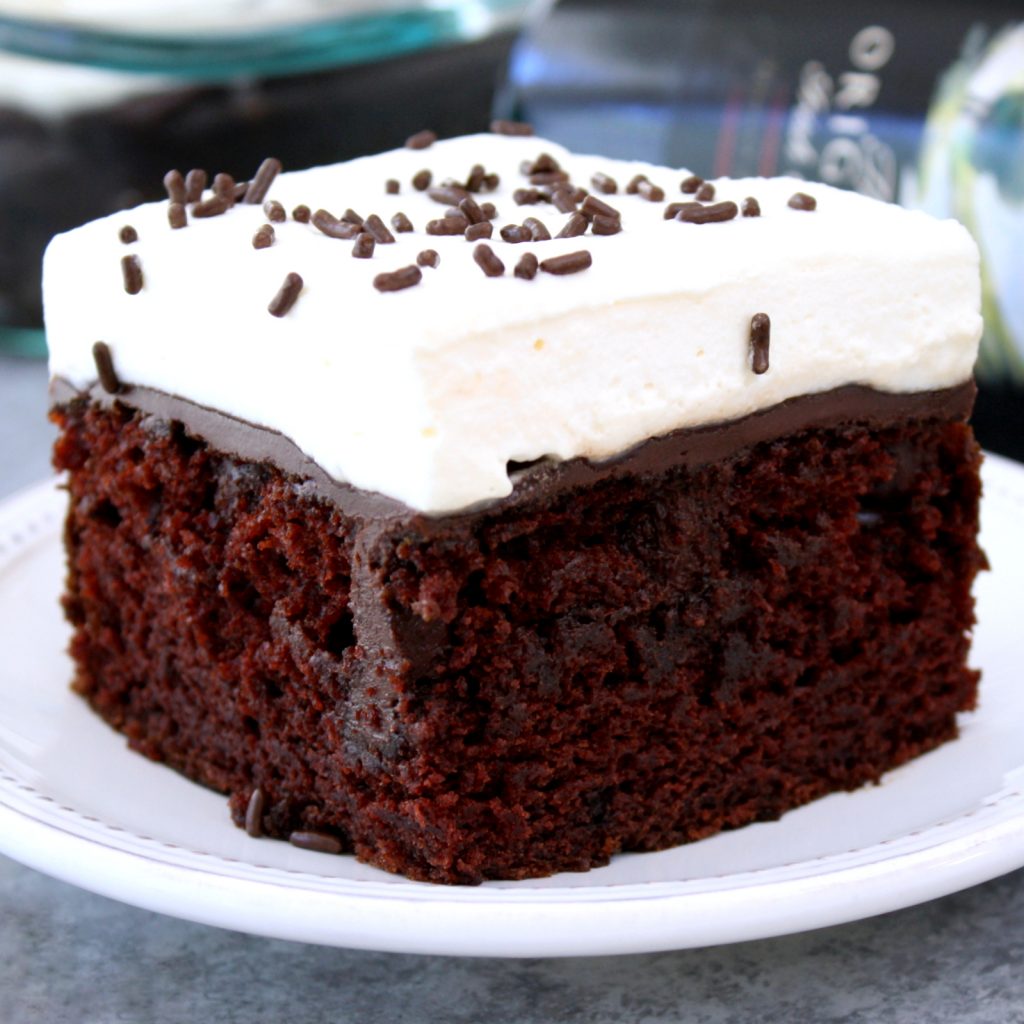 Now that the move and the wedding are behind us, the husband (the hubs? Cake Pants dude? I'll have to work on an updated moniker…) and I are trying to settle into married life/post-grad school life together and find our new normal, but I think it'll take some getting used to. Do you have any advice for us during this transition? We'd love to hear from you!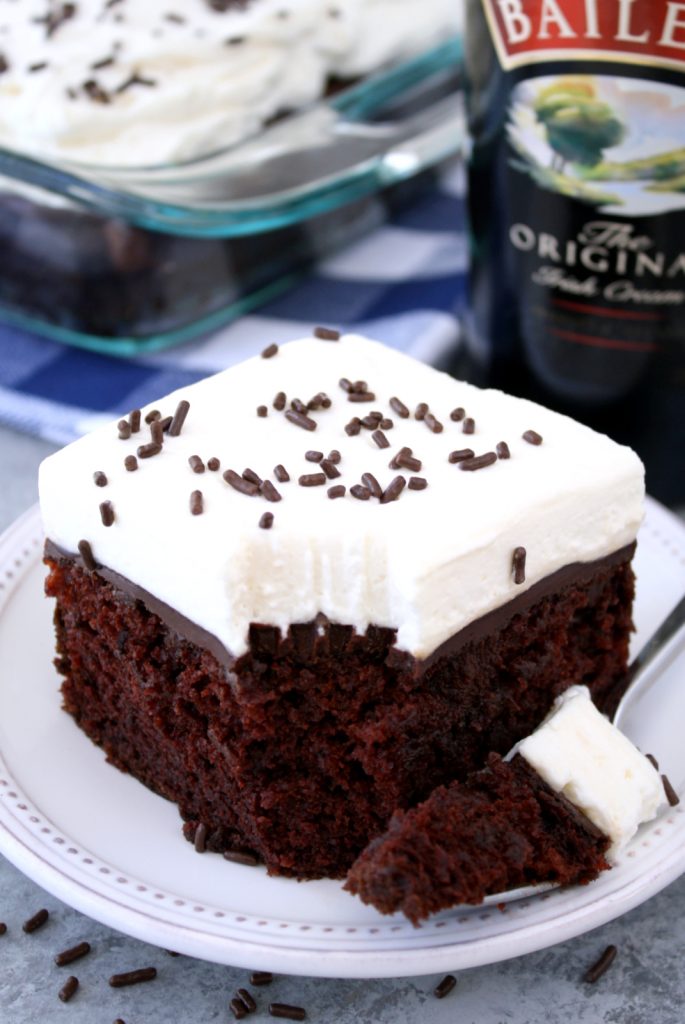 Recipe of the Week
and
Fiesta Friday
(cohosted by
Of Goats and Greens
).

SaveSave
SaveSave
SaveSave
SaveSave
SaveSave
SaveSave
SaveSave
SaveSave
SaveSave
SaveSave
SaveSave
SaveSave
SaveSave
SaveSave
SaveSave
SaveSave
SaveSave
SaveSave