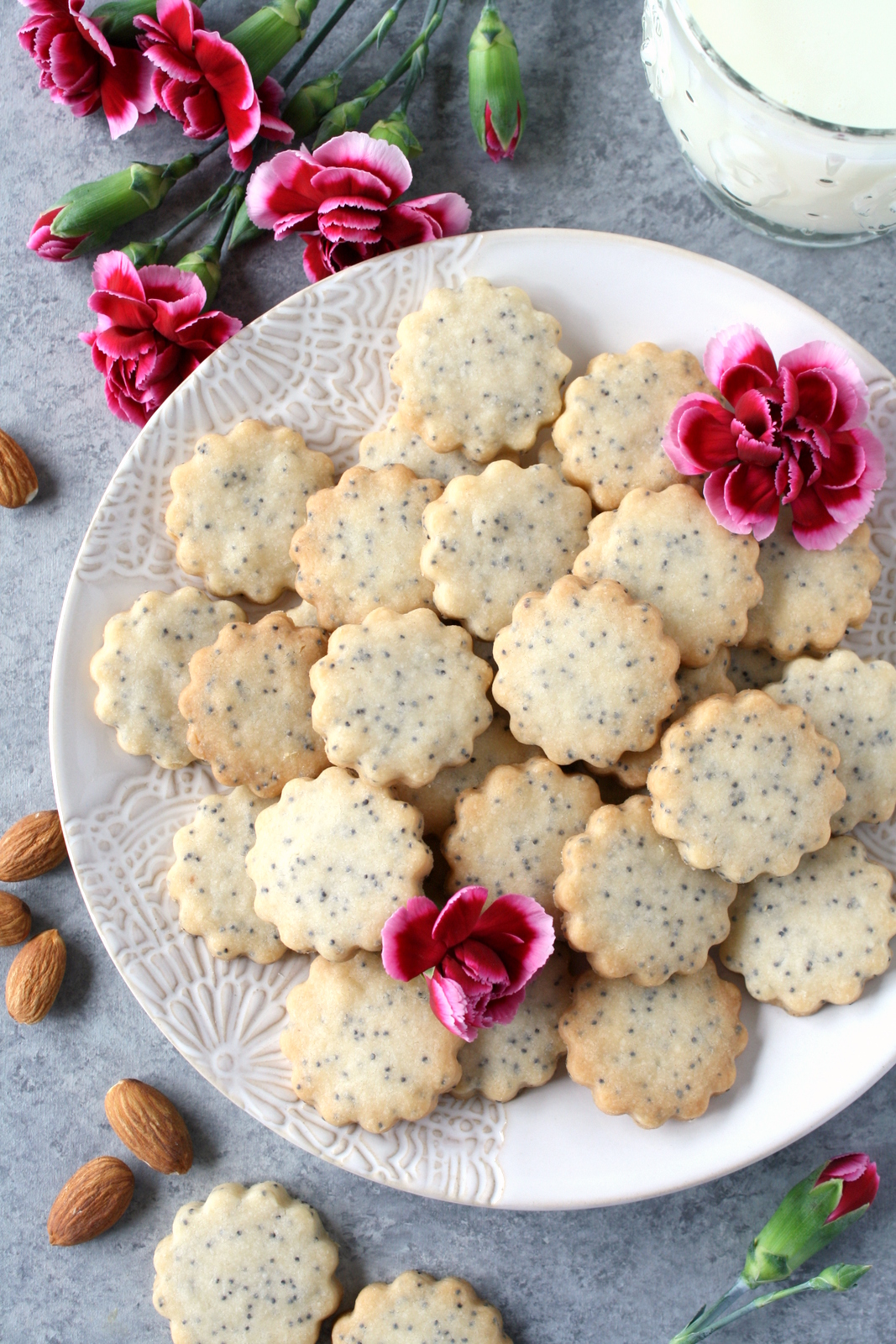 People say that change is the only constant in life, and I'm not going to lie: most of the time, change and the uncertainty that it often involves scare me. I'm the type of person who likes to have an hour-by-hour outline of my activities (plus an idea of what's for dinner!) for the following day before I go to bed each night. These next few weeks will introduce an entirely new chapter in my life: I'll be graduating, driving across the country, looking for a job, and getting married. It's exciting, but it's also enough to make my head spin!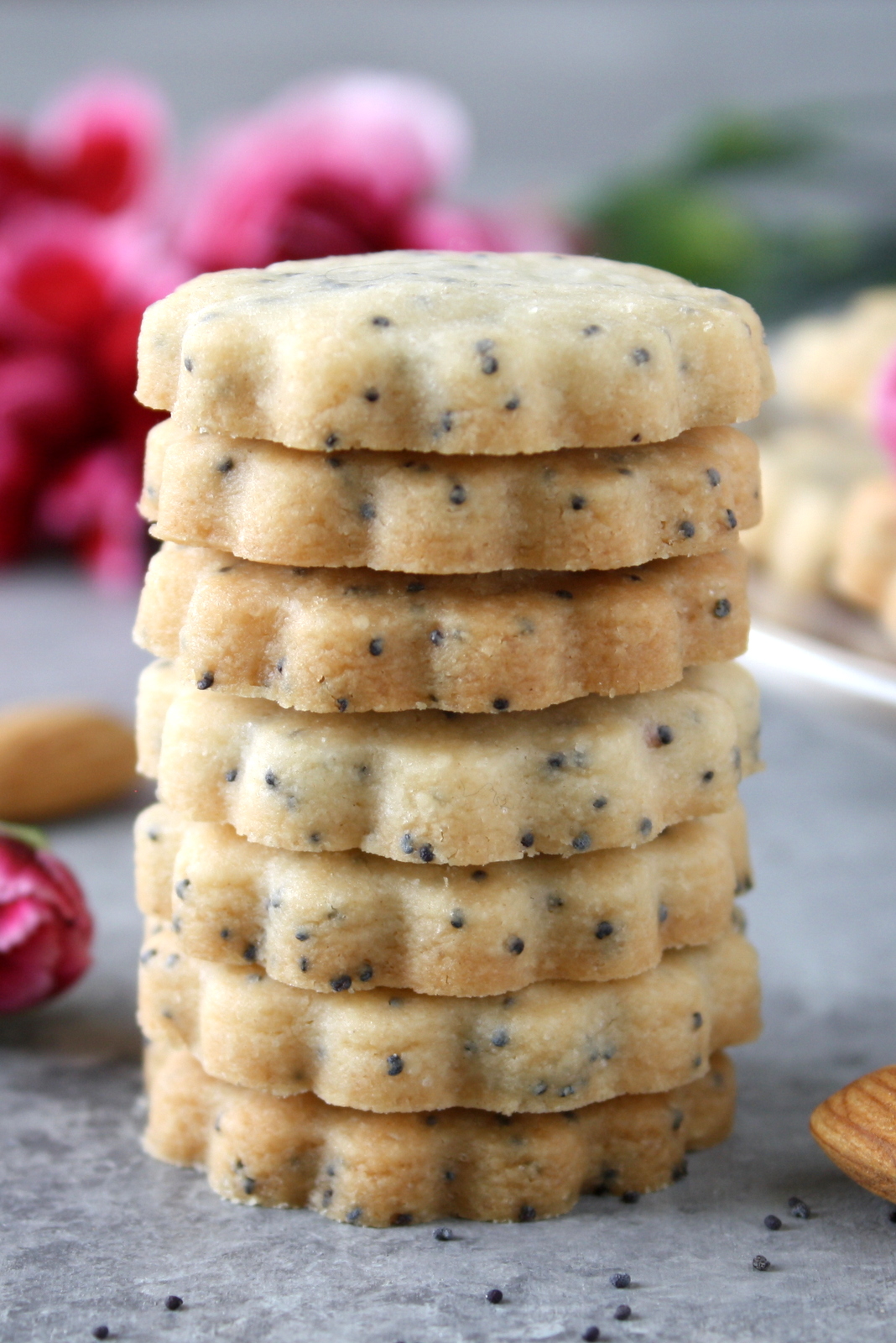 Now, just because I don't love change doesn't mean I don't love variety (it is, after all, the spice of life!). Take shortbread cookies. My mom found a great recipe for toasted coconut shortbread cookies a number of years ago, and I've used it (minus the coconut) as a base for all sorts of flavor combinations: hazelnut coconut, rosemary, white chocolate macadamia, chocolate peppermint, and now, almond poppy seed! It's hard to pick a favorite, because it depends on what I'm in the mood for, but these almond poppy seed ones are certainly the simplest to make. No need to toast any ingredients first or dip in chocolate afterward – just a splash of almond extract and a scoop of poppy seeds turn a cookie with a totally unassuming appearance into a treat that you won't be able to stop eating once you start!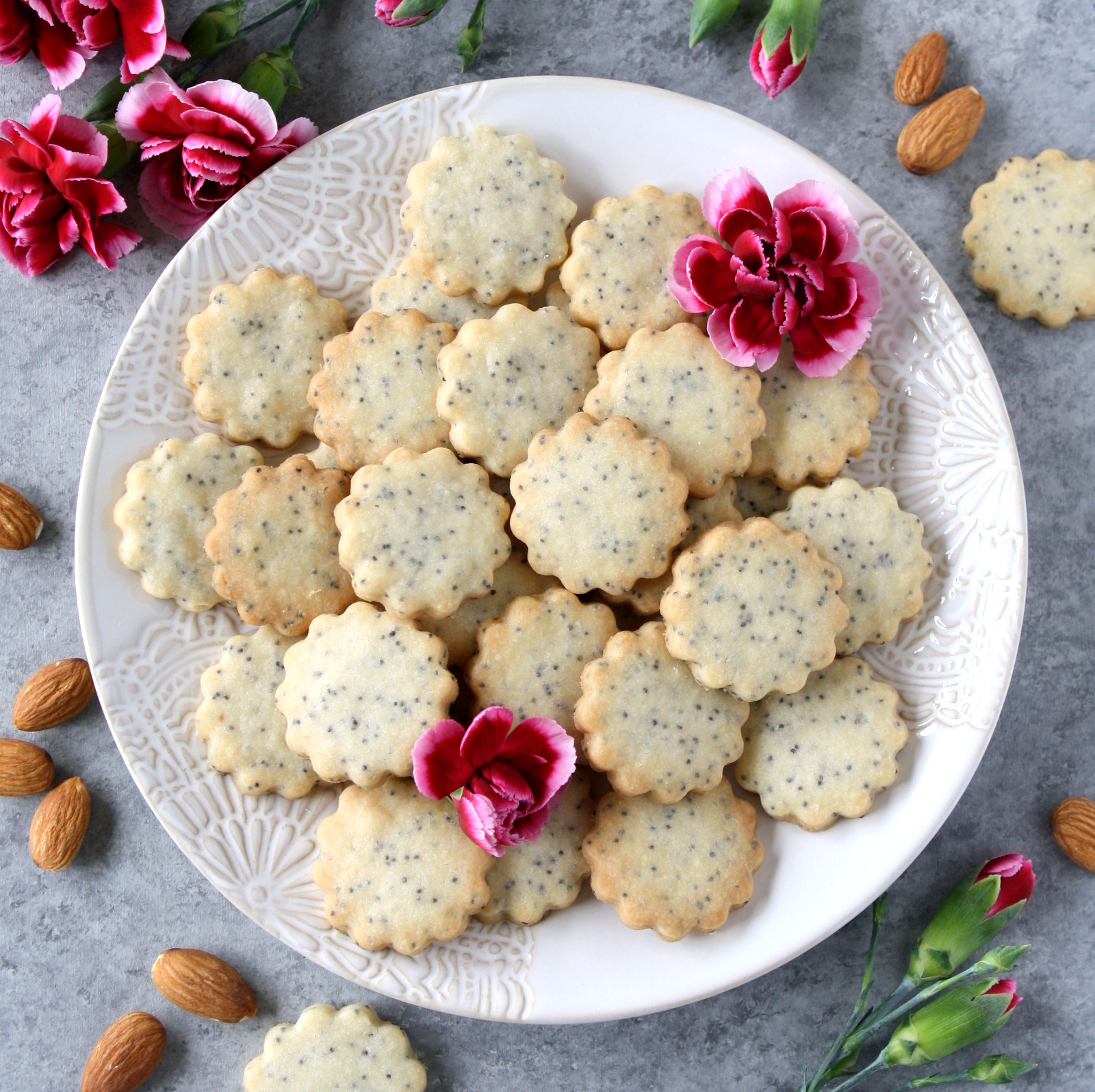 While homemade baked goods are helping me maintain some semblance of normalcy in the days leading up to our move, Phoebe has fewer methods of recourse at her disposal. The boxes stacked around the apartment and the disappearance of familiar items have made her nervous, and she's reverted to some puppyish behavior (like chewing things when I'm not there). Do you have any tips for how to ease a pet's anxiety surrounding a move? How do you stay calm amid the upheaval?
Recipe of the Week
and
Fiesta Friday
(cohosted by
The Frugal Hausfrau
and
The Not So Creative Cook
).