Who's in shock that it's already the end of September? *raises hand* This month has just flown by – well, in retrospect at least. September was incredibly busy for me, so much that these rosemary shortbread cookies were the only baked goods I made since the semester started at the beginning of the month! Of course, this dearth of baked goods was probably also a reaction to August, when we had three different layer cakes, a pie, cake bars, and two batches of cookies. But we're not going to dwell on that right now…
While visiting a family friend a couple weeks ago, the boyfriend and I got to try some rosemary shortbread cookies from a bakery. They were phenomenal, and I knew I wanted to try recreating them at home. I tweaked the recipe from my hazelnut coconut shortbread cookies, omitting the hazelnuts and coconut and adding rosemary that I dried in the microwave. I was pleased that they turned out remarkably similar to the bakery version – smooth and buttery, faintly sweet and with a touch of pine-like aroma from the rosemary, a flavor I find to be highly evocative of autumn.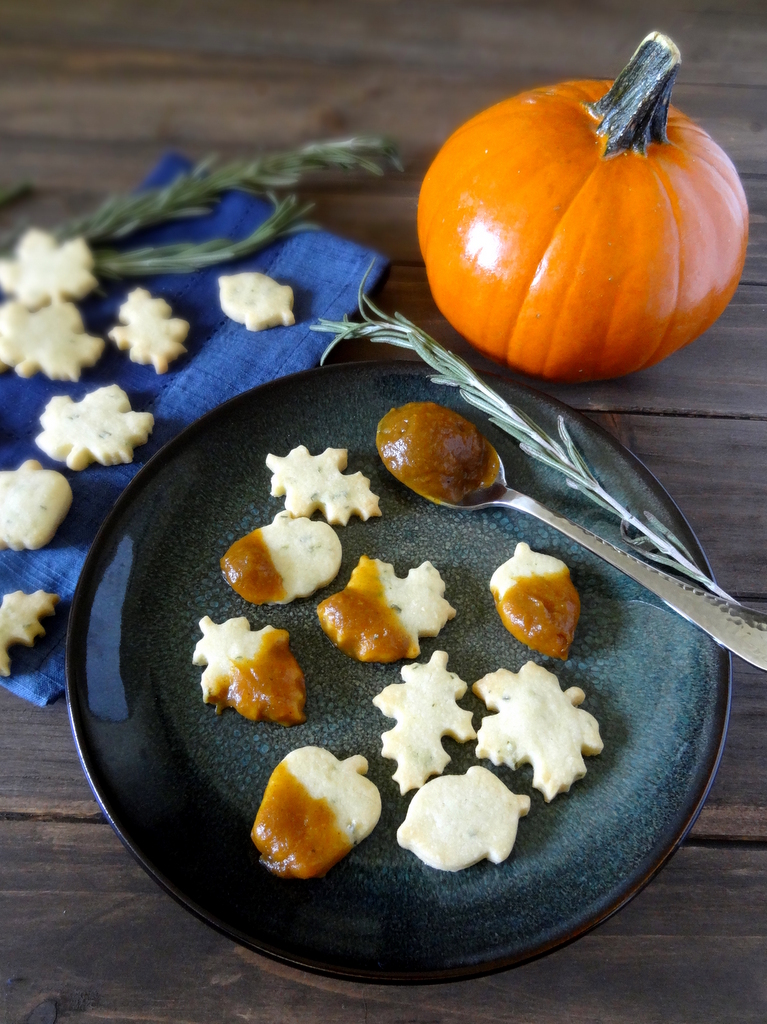 I mentioned last week that I'd be posting a recipe for something to go with pumpkin butter, and this is it: if you're looking for a way to fancy up these cookies, dipping them in pumpkin butter is a great option! Pumpkin and rosemary are both strong flavors, but they complement one another quite nicely in this case. Of course, if pumpkin isn't your thing, these shortbread cookies are exquisite on their own, as well. Enjoy!