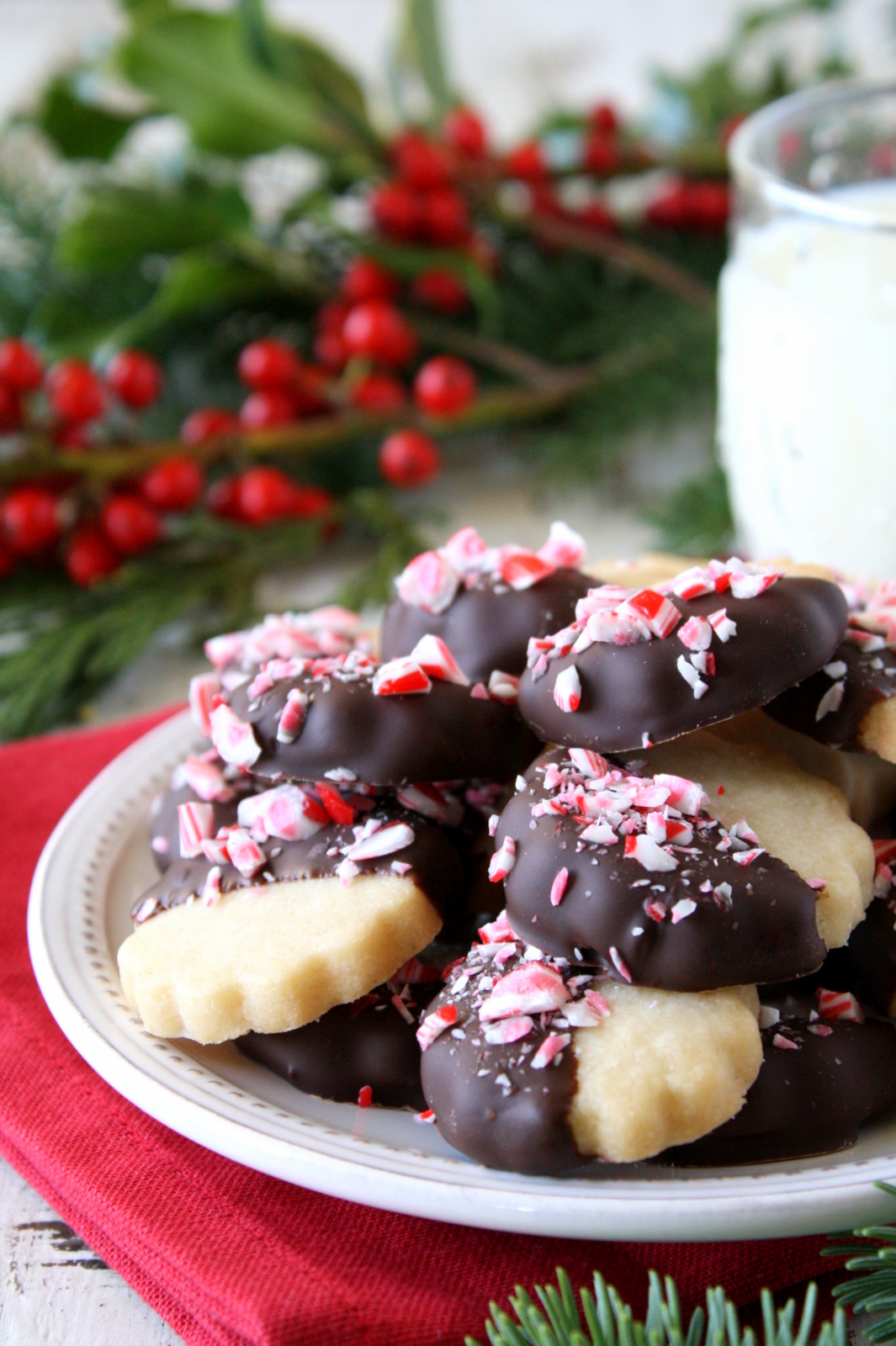 Given that this year's Thanksgiving fell relatively early, I managed to recover from my food coma in time to hit the ground running with all things Christmas by the first day of December. The apartment is decorated, the shopping is well under way, and the first batch of Christmas cookies is, uh, almost gone. Another food coma may be on the way 😉
These chocolate peppermint shortbread cookies are a testament to the fact that holiday baked goods—and holiday cheer in general—need not be elaborate. It's easy to get caught up in worrying about appearances and pulling out all the stops, and I'm certainly not immune to that. In fact, I spent a large portion of the day before Thanksgiving working on what I had hoped would be the perfect (and perfectly decorated) apple pie, only to be totally crestfallen when I baked it at the wrong temperature and pieces of the crust sagged and fell off. While I intend to try again at some point, I have to admit that I enjoyed the process of making these shortbread cookies far more. The ingredients could hardly be simpler, and even though I chose to roll out the dough and use cookie cutters (see this post for an alternative method), this shortbread dough is wonderfully sturdy, which means that it's easier to work with than pie dough, sugar cookie dough, or pretty much any other dough I've encountered.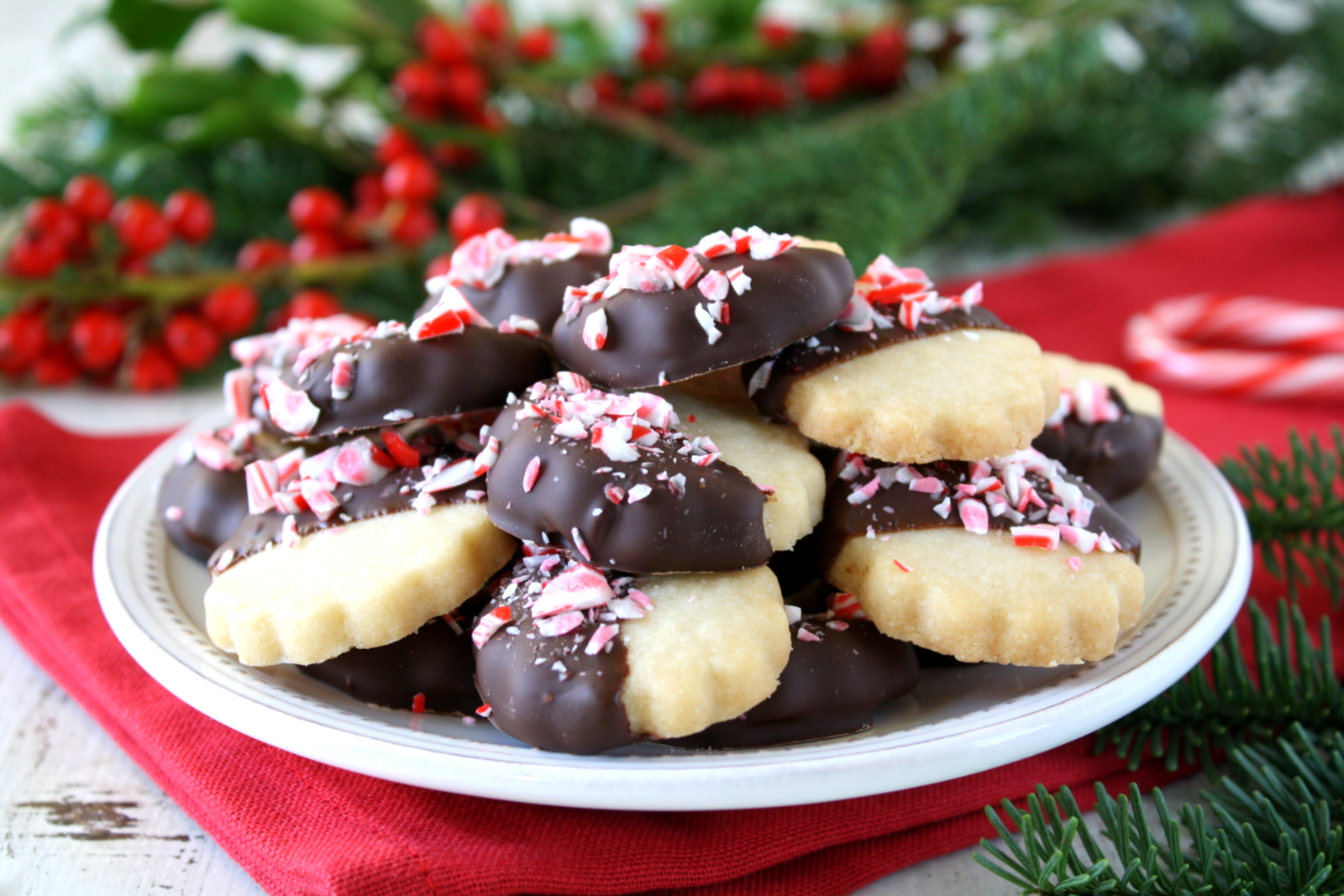 If you've got little ones who enjoy spending time in the kitchen, they can get involved too! Let them take a rolling pin to a bag of candy canes, dunk the cookies in chocolate, or sprinkle the crushed candy on top. These shortbread cookies are perfect to leave out for Santa, to gift to teachers/neighbors/etc., or just to savor with a glass of milk or cup of tea on a chilly afternoon. Their small size makes them especially versatile, which comes in handy during the holidays when people often just want a little something sweet to nibble: in between meals, after a large dinner, or even first thing in the morning! Personally, I can think of few things cozier than snuggling up on the couch to watch a movie with a plate of these cookies within reach.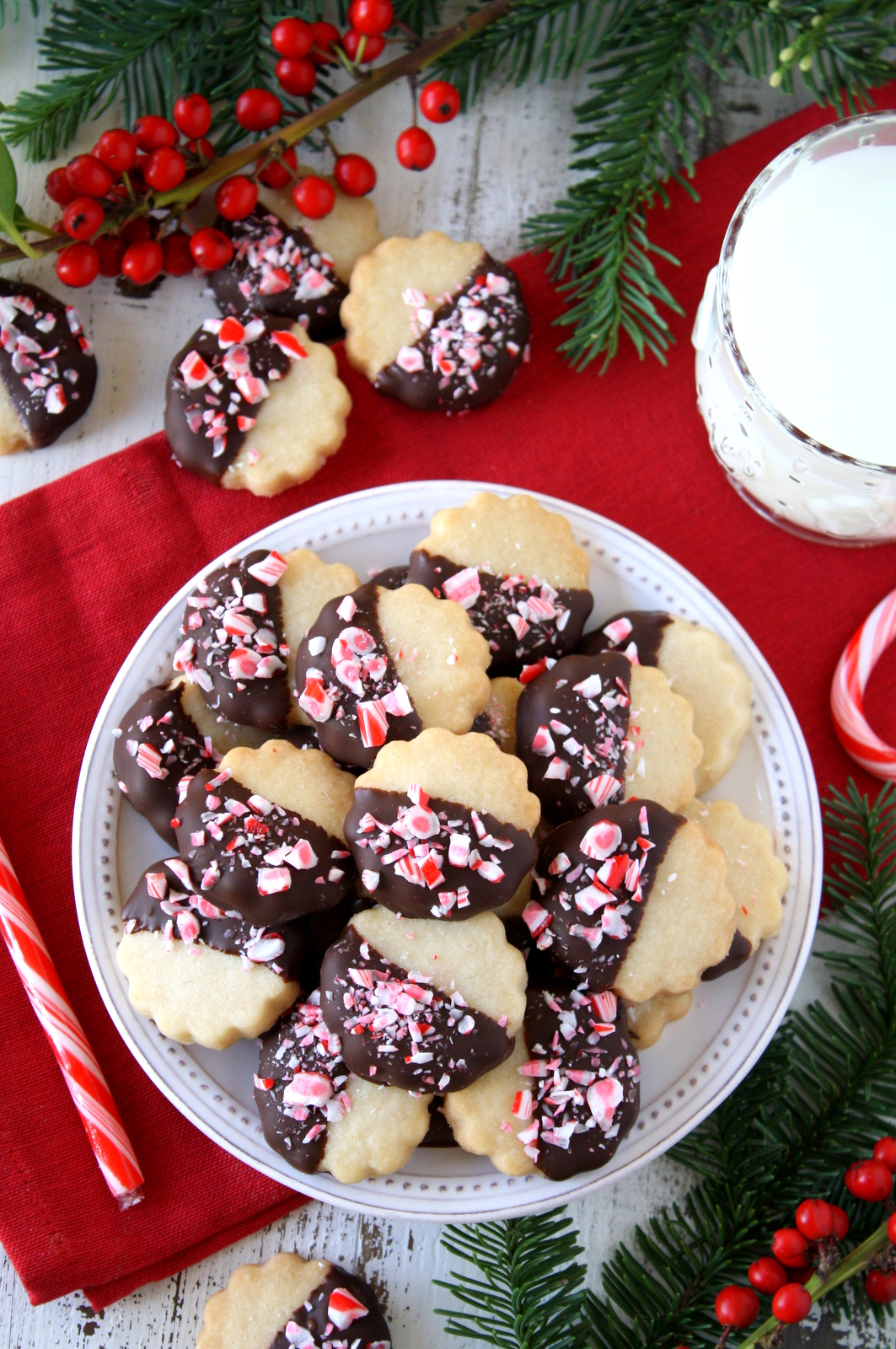 Speaking of movies, what are your favorites to watch during the holidays? The fiancé and I watched a few over Thanksgiving, among which Love the Coopers was our top pick. I highly recommend it if you're in the mood for a story that touches on some real issues but without taking itself too seriously!
Recipe of the Week
and
Fiesta Friday
(cohosted by
Everyday Healthy Recipes
and
The Not So Creative Cook
).