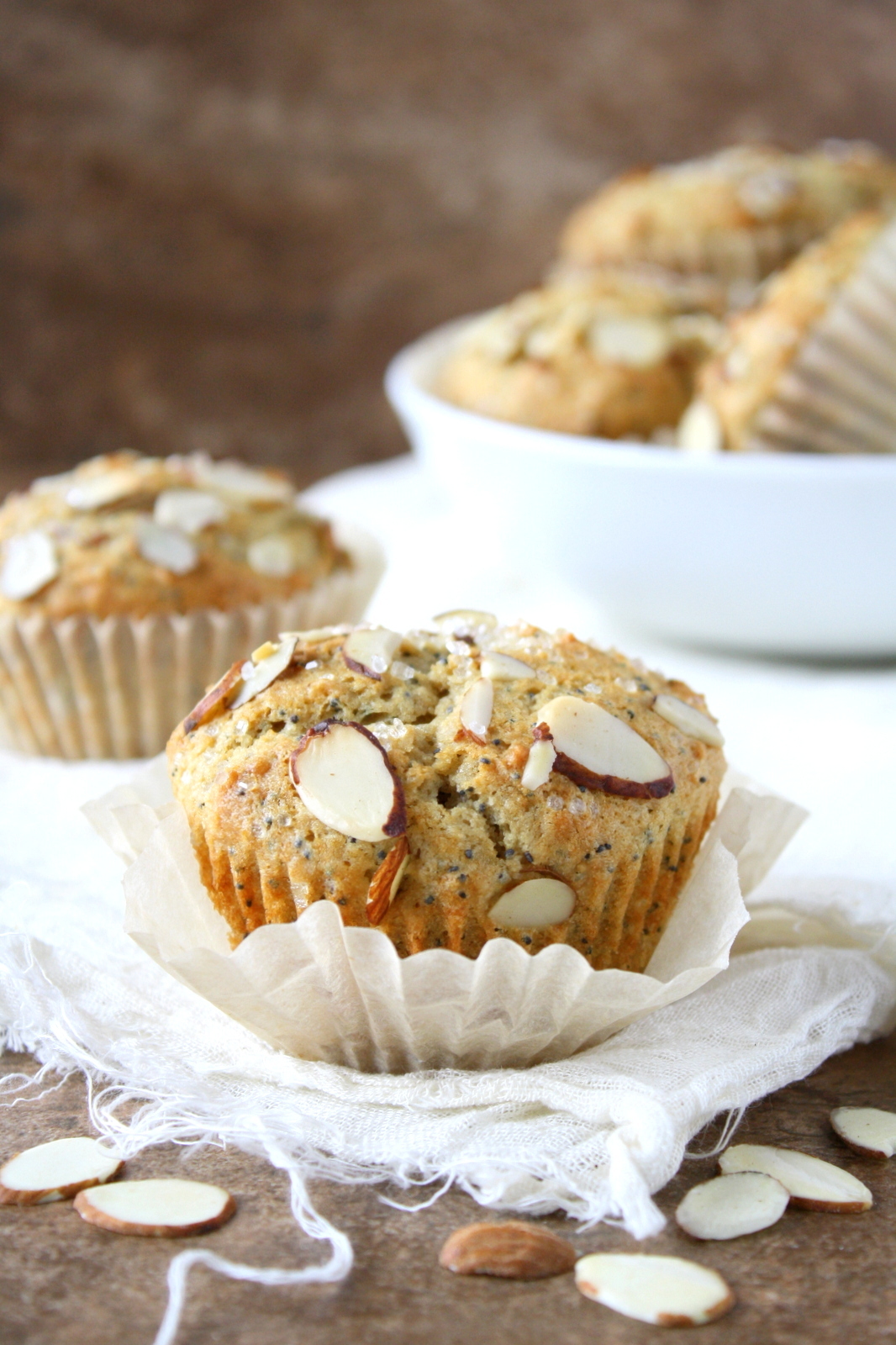 Have you ever realized that you like a particular food in one form but not in another? For instance, I eat oranges all the time but I don't care much for orange juice; I find grapes perfectly pleasant but I generally avoid raisins (there are only two recipes on this site that involve raisins, and one of them calls for them in chocolate-covered form); and for years, I adored pickles but couldn't stand fresh cucumbers. Almonds are another example. When it comes to eating whole nuts, almonds are one of my least favorite—I had the same bag of almonds in my freezer for about the first four years of grad school—but I absolutely love sliced almonds, almond butter, almond extract, etc.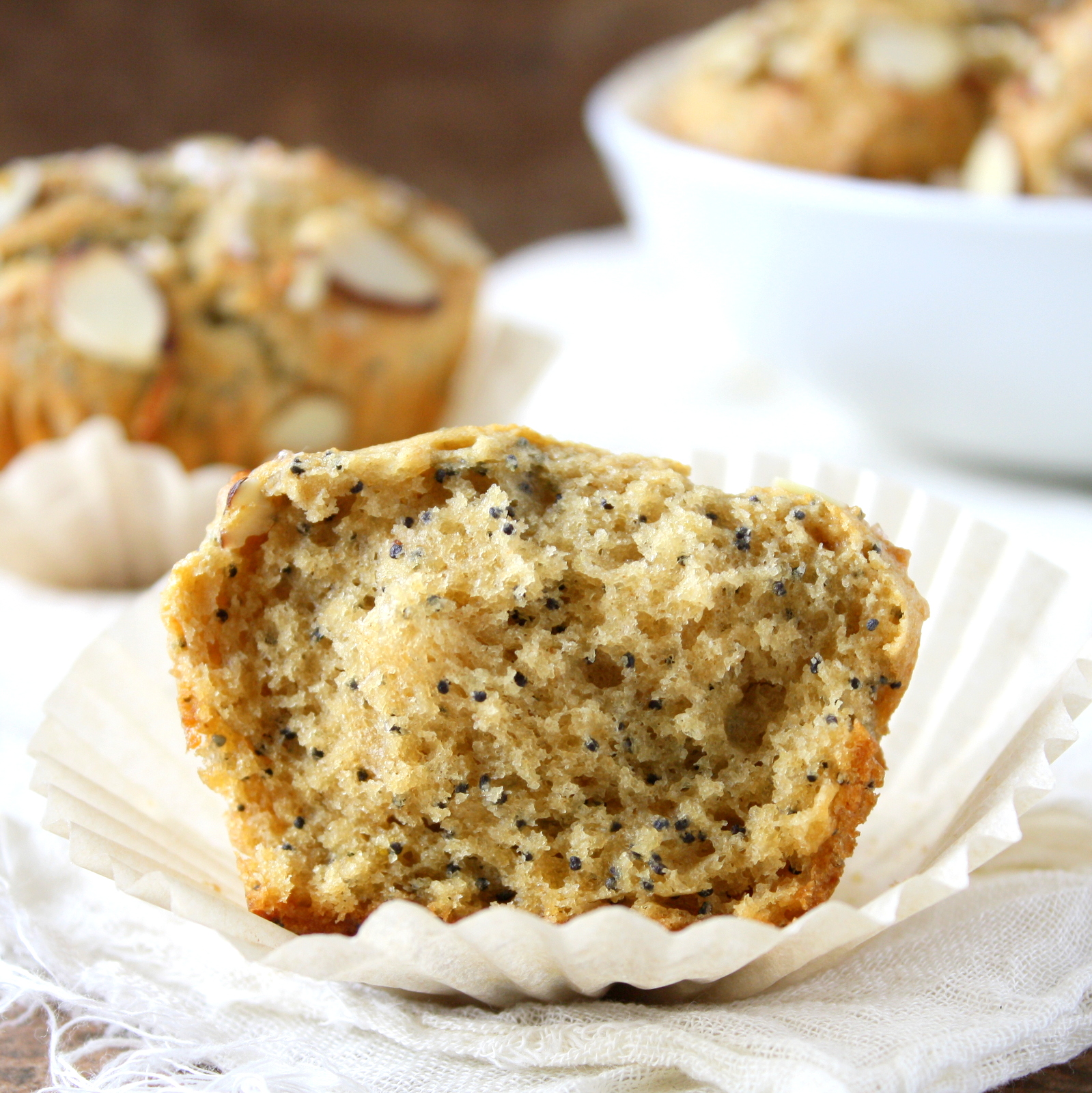 Costco muffins are a rare treat in my household, but I'm head over heels for the almond poppy seed ones. One time, I was planning to buy a variety of Costco muffins to bring to an event, and the night before going to the store, I had a dream that I got there and they were all out of the almond poppy seed ones. I awoke with a feeling of distress…which was shortly followed by a feeling of sheer ridiculousness. I mean, it's probably not normal to stress-dream about baked good shortages, right?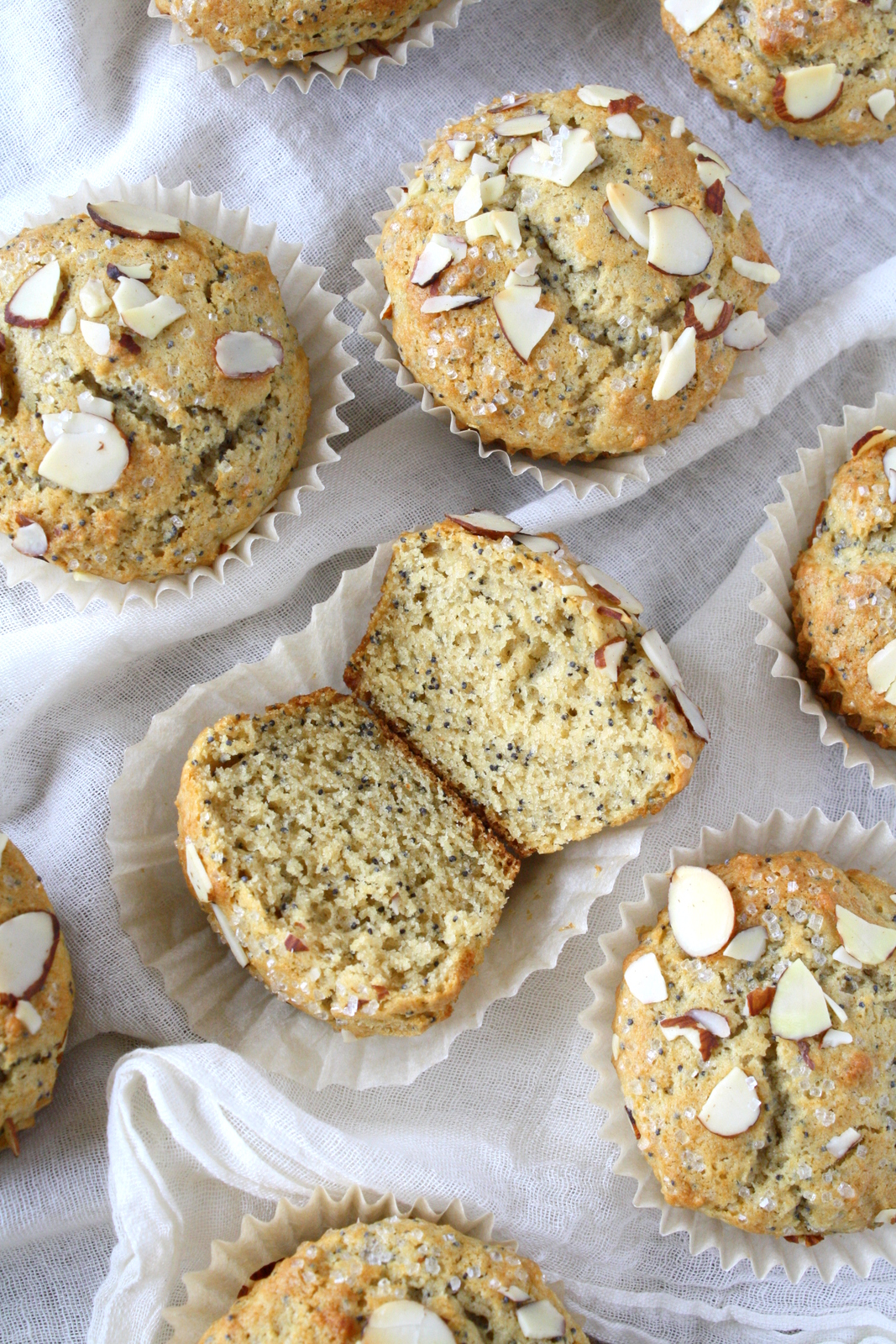 Since I seldom buy Costco muffins, I wanted to create a similar homemade (and more moderately sized) version. While I haven't managed to exactly replicate the indulgently cake-like texture, these almond poppy seed muffins are a real treat nonetheless: the flavor is intensely almond-y with added nuttiness from the poppy seeds, the crumb is rich and delicate, and the top offers a delicious moment of crackly crispness before giving way to the soft interior. The Costco ones don't have sliced almonds or sanding sugar on top, but I find that they add such a nice finishing touch (both visually and texturally) that it's worth the extra step.
Are there any foods that you like in a certain form but dislike in others? Have you ever craved a particular food item so much that you dreamt about it? Please tell me I'm not the only one!
Recipe of the Week
,
The Wednesday Showcase
,
Welcome Home Wednesdays
, and
Fiesta Friday
(cohosted by
Indian Curry Shack
and
La Petite Casserole
).