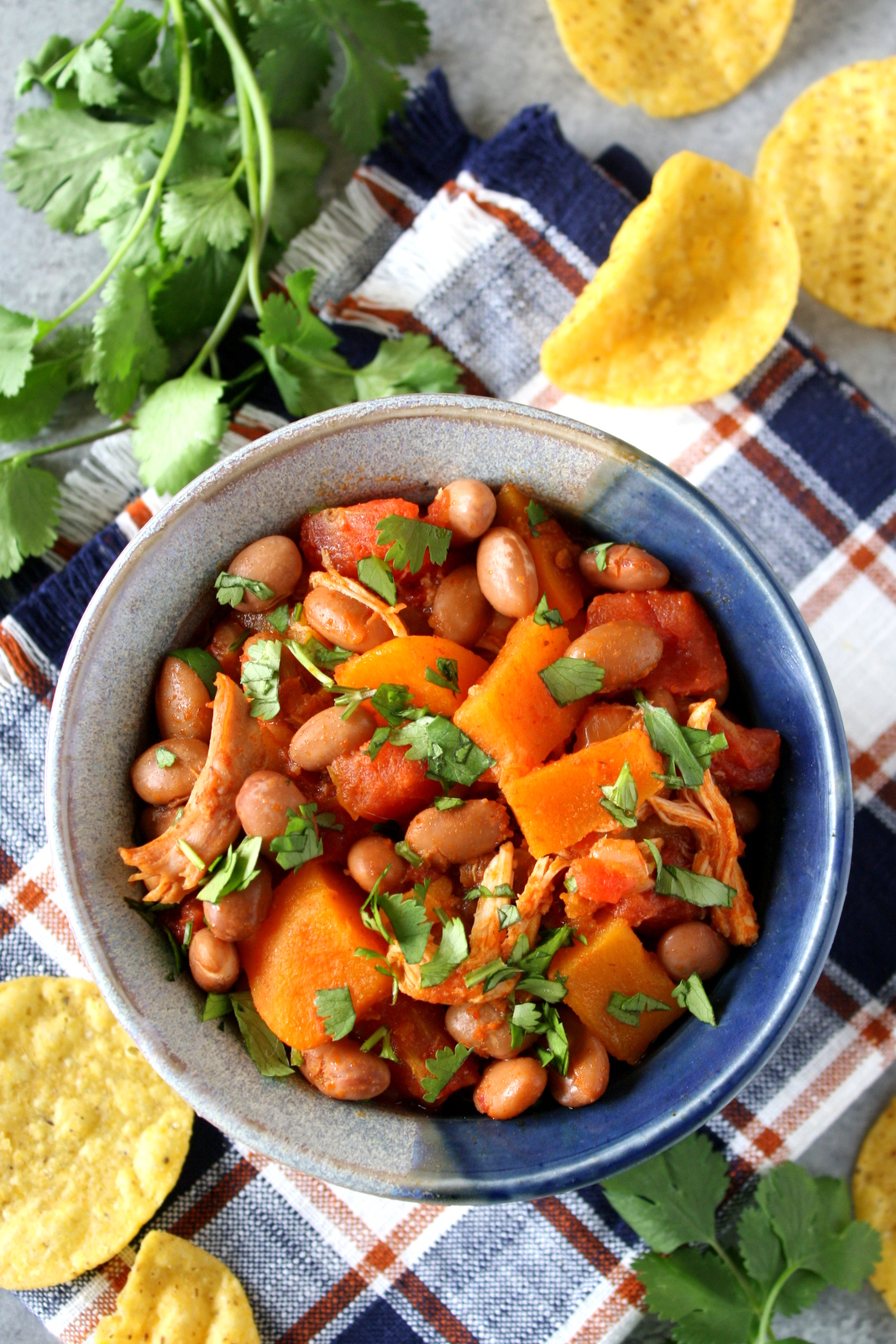 Last week I was on a video call with my family, including my adorable baby nephew, and the conversation turned to babies and food preferences, since my nephew has recently started trying solid foods. I asked my parents what I was like at that stage, and of course, they said that I was an avid eater. No surprise there, right?! Squash was one of my favorite foods, and at one point, the bottoms of my feet actually started to turn yellow because I ate so much of it!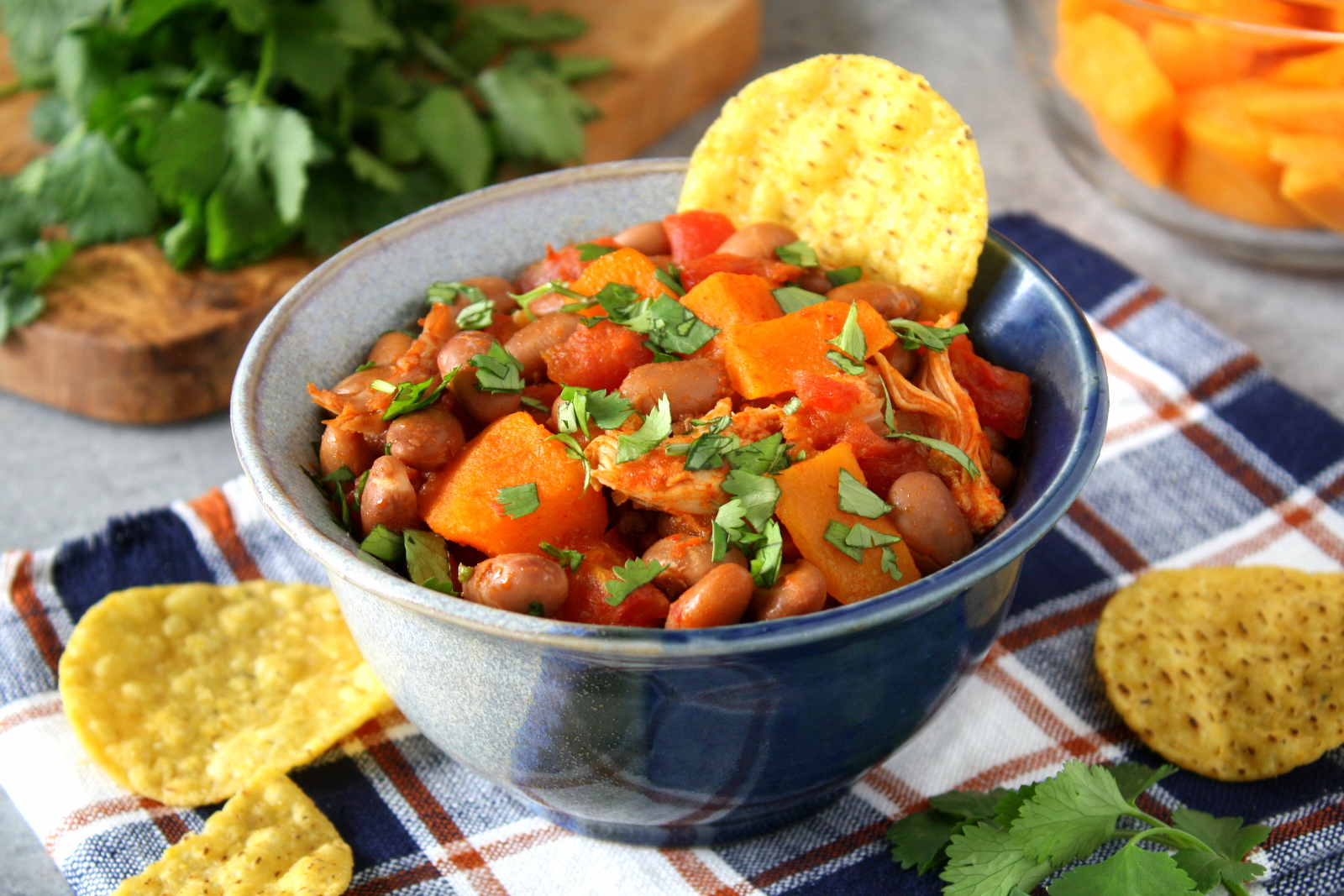 My feet have long since returned to a normal color, and to be honest, squash no longer ranks on my list of all-time favorite foods—I'm pretty sure I hadn't yet been introduced to nachos or peanut butter cups back then!—but it does make for a mighty tasty chili! During a recent trip to Costco, I picked up a package of butternut squash on a whim, without having any plan for what I wanted to do with it. A snowstorm rolled in a few days later, and I was able to whip up this simple chicken and butternut squash chili with ingredients that I had on hand.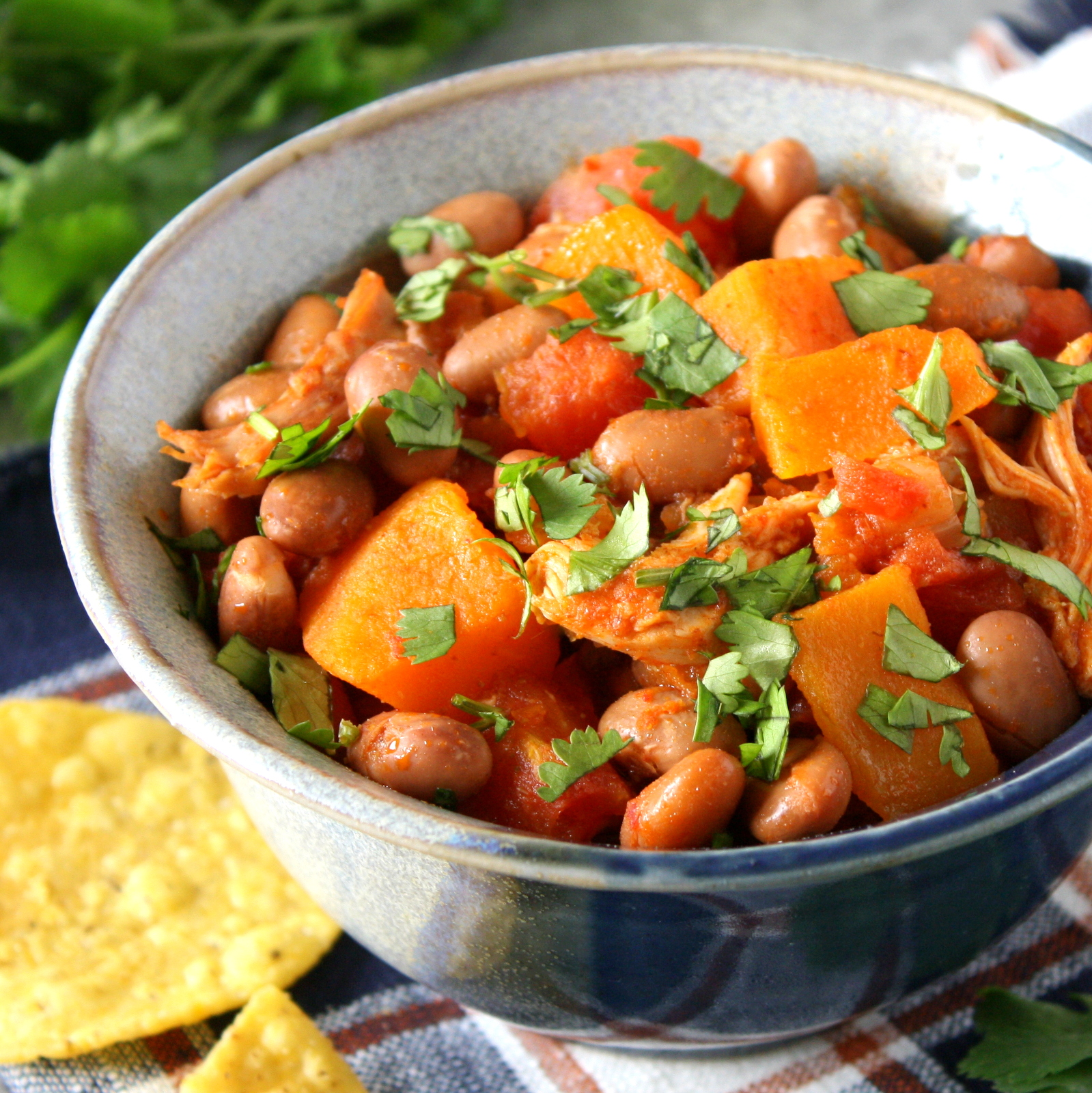 What I love about this chili is that it comes together relatively quickly (without any special equipment like a pressure cooker or instant pot!), and it's full of enough colors, textures, and flavors that you won't even notice how healthy it is! Of course, everything is more delicious with cheese and avocado on top and this is no exception, but it's also quite satisfying with just some cilantro and a few tortilla chips on the side.
What do you typically serve alongside your chili? I grew up eating chili over rice, and I was shocked when I first learned that most people don't do that! Are there any dishes that your family does differently than most?
Recipe of the Week
and
Fiesta Friday
(cohosted by
Three Cats and a Girl
).