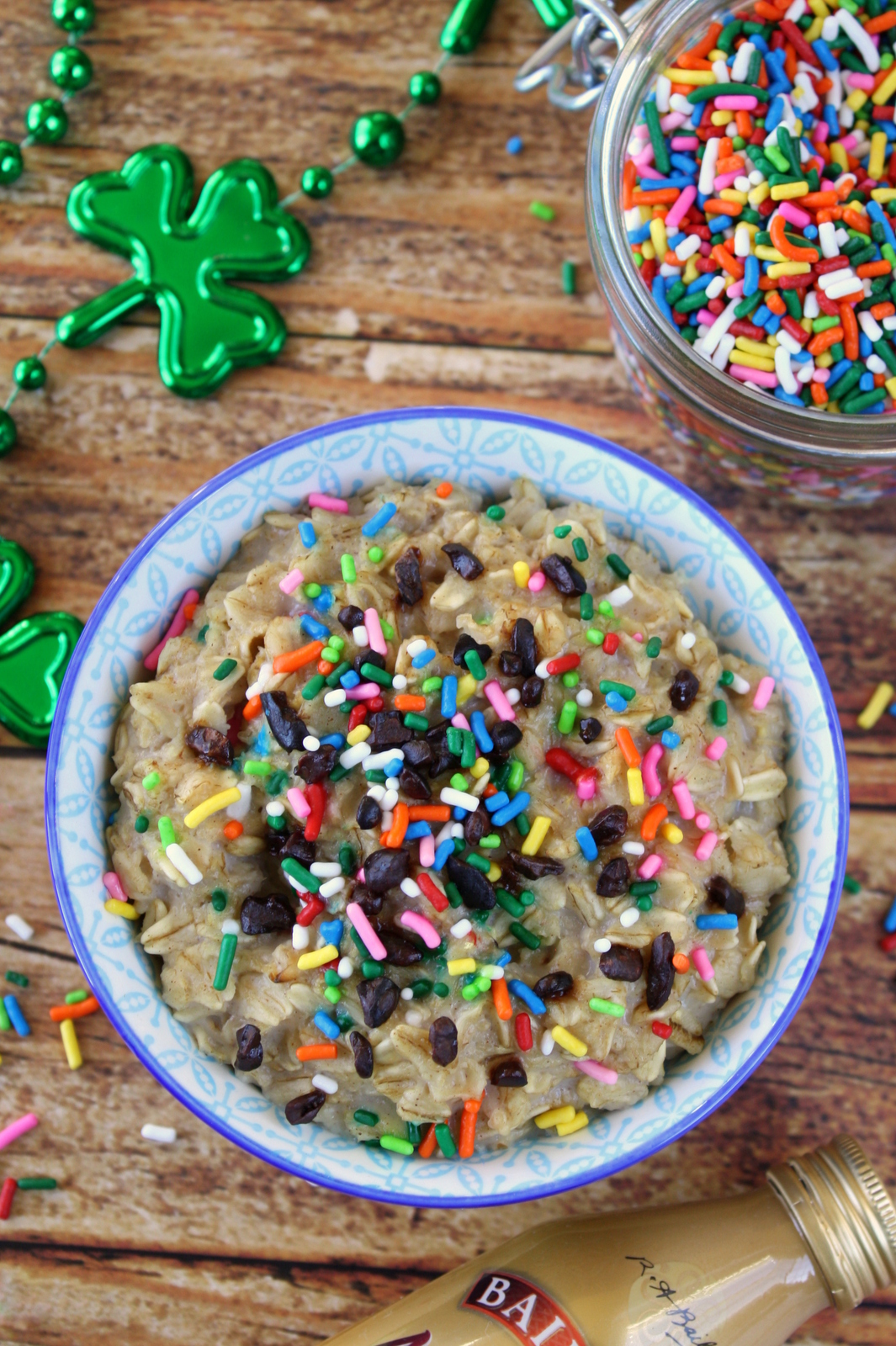 The recipe I'm sharing today is so easy that you can make it while half-asleep, which is particularly good news for those of us in the United States who just lost an hour and so are likely to be groggy and disoriented in the morning for a least a few days! I cooked up this Irish cream oatmeal with St. Patrick's Day in mind, but the more I think about it, this boozy, cheerfully sprinkle-laden oatmeal is JUST what we all need to help us get out of bed in the week or so following the start of daylight saving time. And don't worry: there's enough Irish cream for the flavor to come through marvelously, but not enough to make you tipsy for your morning commute!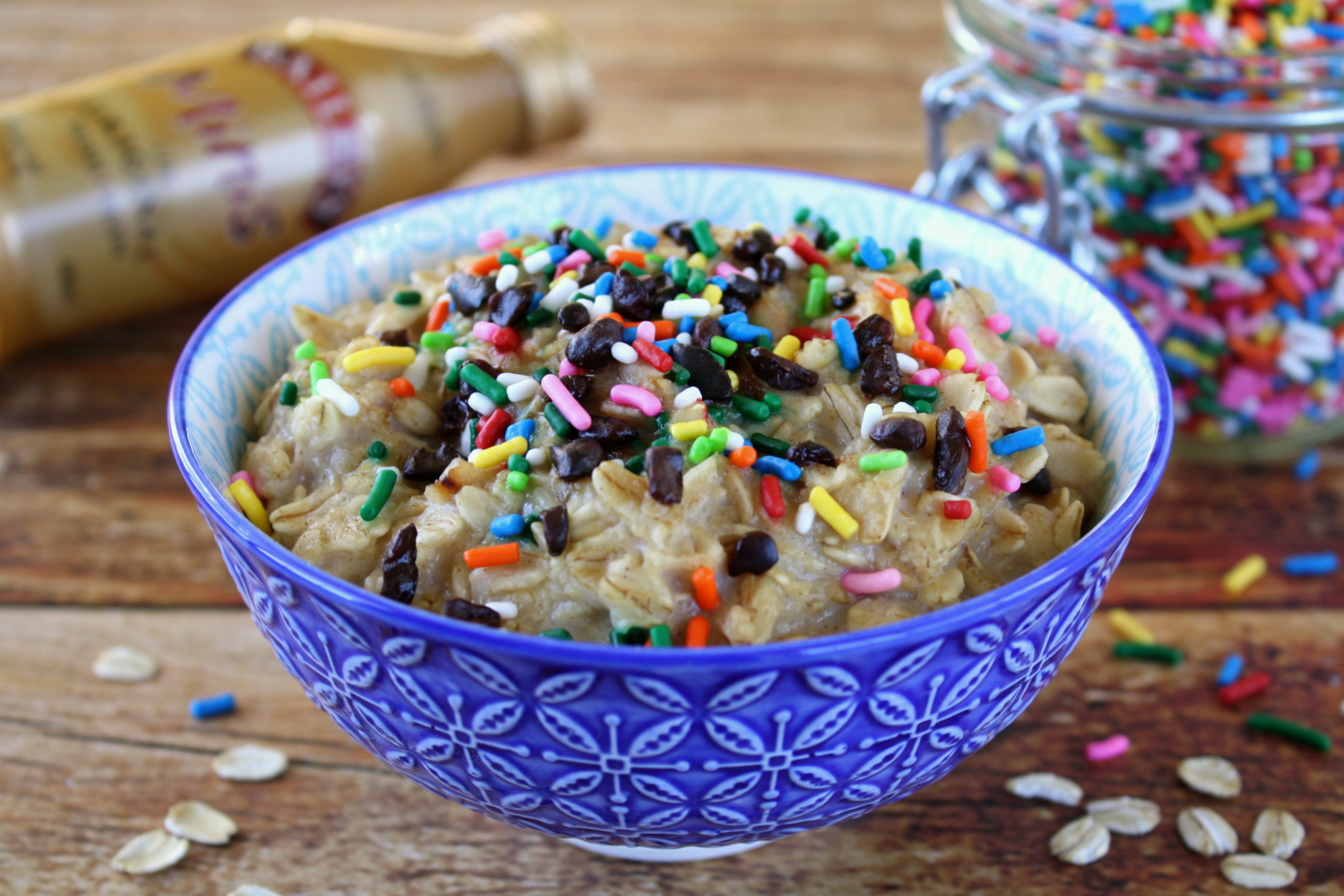 When I was a kid, we ordinarily had the apple cinnamon/maple and brown sugar/cinnamon and spice variety pack of instant oatmeal, but once in a while my mom would buy the fruit and cream box, and I considered that a real treat. The addition of cream makes a huge difference in terms of mouth feel and richness, and using Irish cream has the same effect—although with a distinctly more adult flavor, of course! To make things more visually (and texturally) interesting, I loaded up my oatmeal with cacao nibs and colored sprinkles, but feel free to use whatever floats your boat: chopped nuts, chocolate chips, Lucky Charms marshmallows, etc.
If the recipes on this blog are any indication, it seems that I prefer to eat rather than to drink my alcohol, and that breakfast is as good a time as any to do so. Mimosa coffee cake? Don't mind if I do! Margarita pancakes? Put me down for a full stack! Irish cream oatmeal? HECK. YES. What about you? What's the booziest breakfast you've ever had?
Recipe of the Week
and
Fiesta Friday
(cohosted by
Life Diet Health
and
Turks Who Eat
).

SaveSave