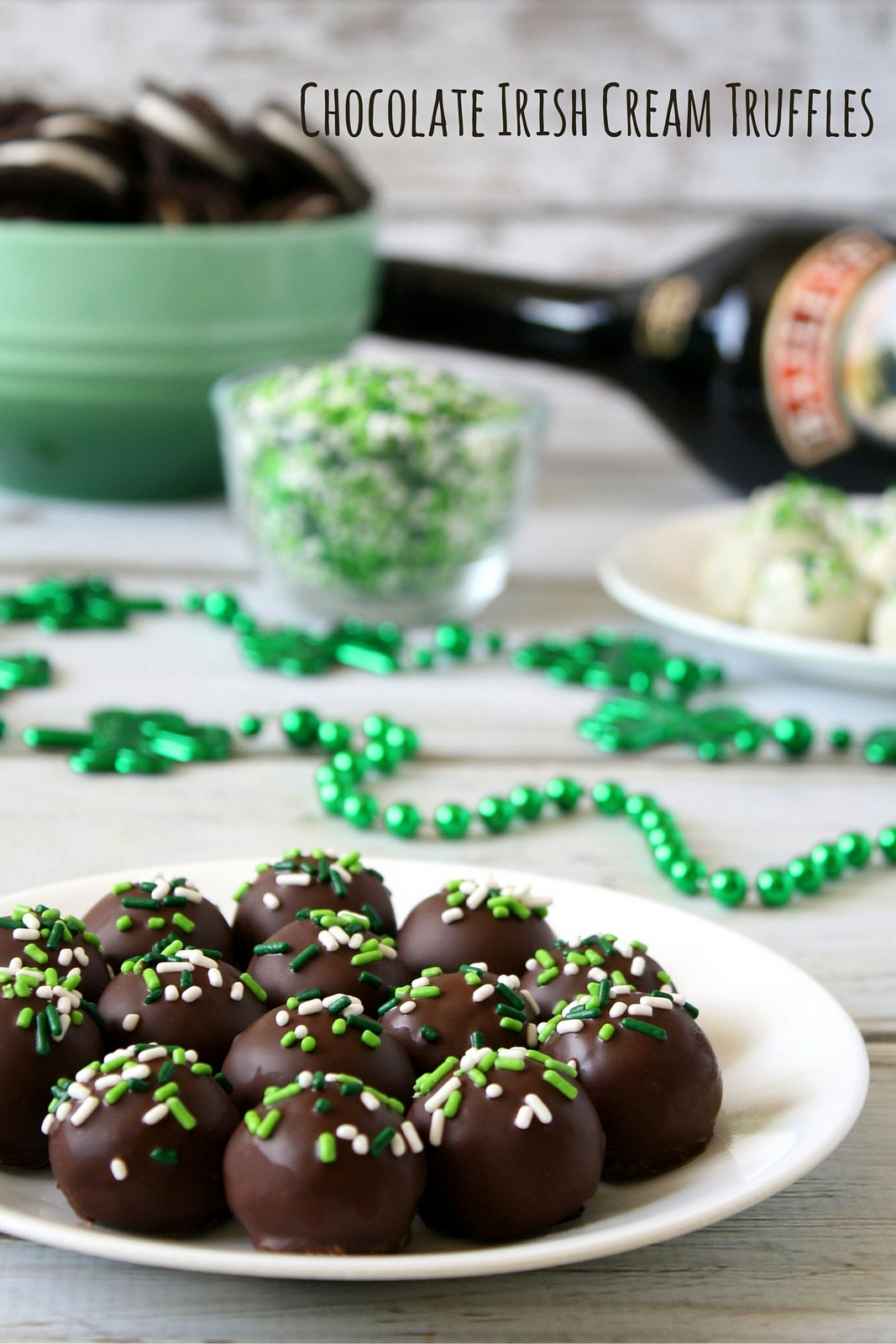 I know very little about Irish cooking. As far as I can tell, I don't have a drop of Irish blood in me. I've never been to Ireland. I have been to a few Irish pubs and eateries, and while I do love me a good boxty (my love for potatoes is no secret), my most memorable Irish restaurant experience was an unfortunate incident in which I eagerly dug into a scoop of Guinness ice cream, thinking it was chocolate or mocha, and…sadface. This is probably not the best time of year to admit it, but I'm not a big fan of Guinness (or stouts in general).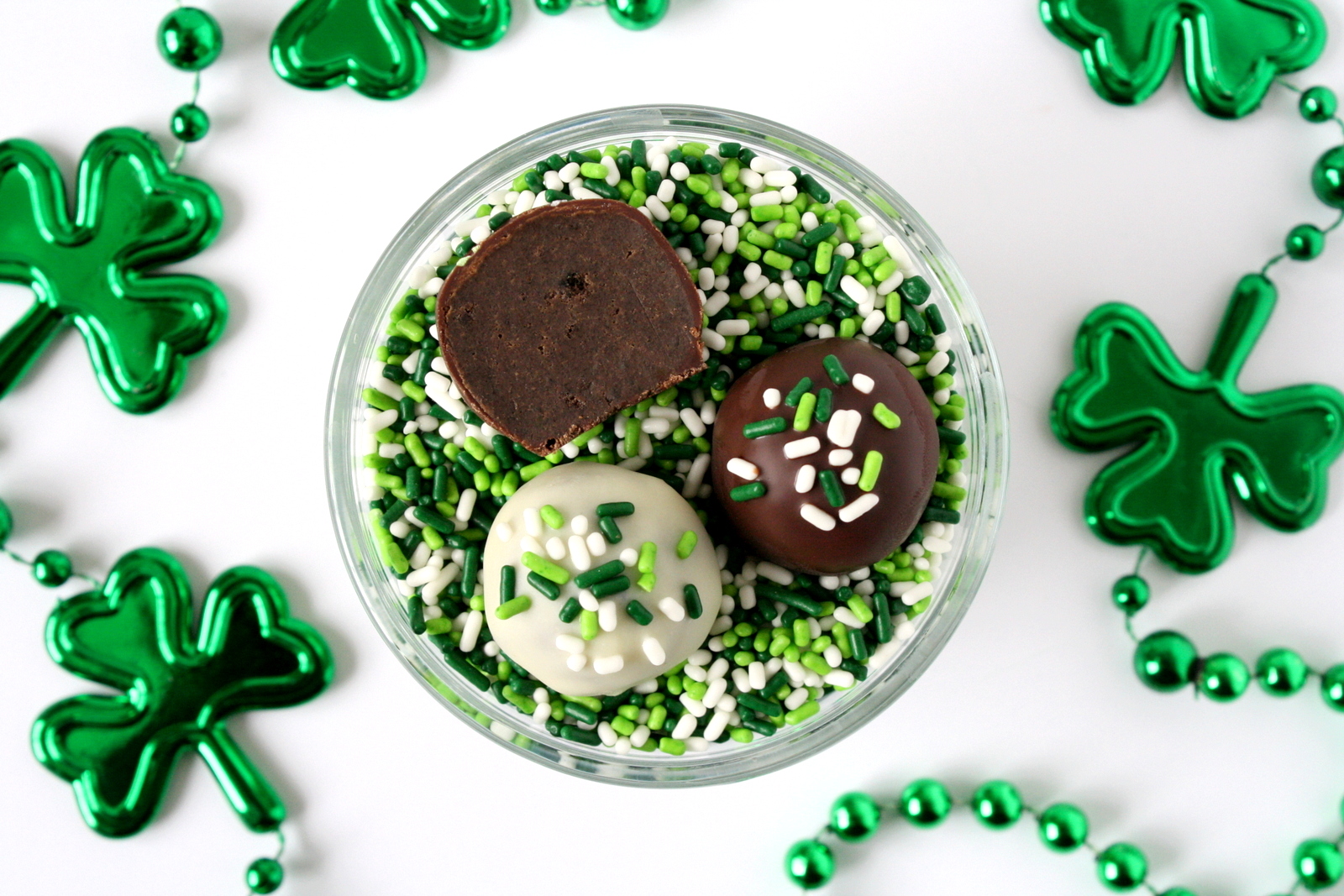 I am, however, quite fond of Baileys Irish cream! And so, after my St. Patrick's day no-show last year, I once again turned to Baileys this year. These chocolate Irish cream truffles are based on the ubiquitous Oreo and cream cheese truffle recipes you may have seen floating around on the web, but instead of using cream cheese, I melted some chocolate and whisked Baileys into it.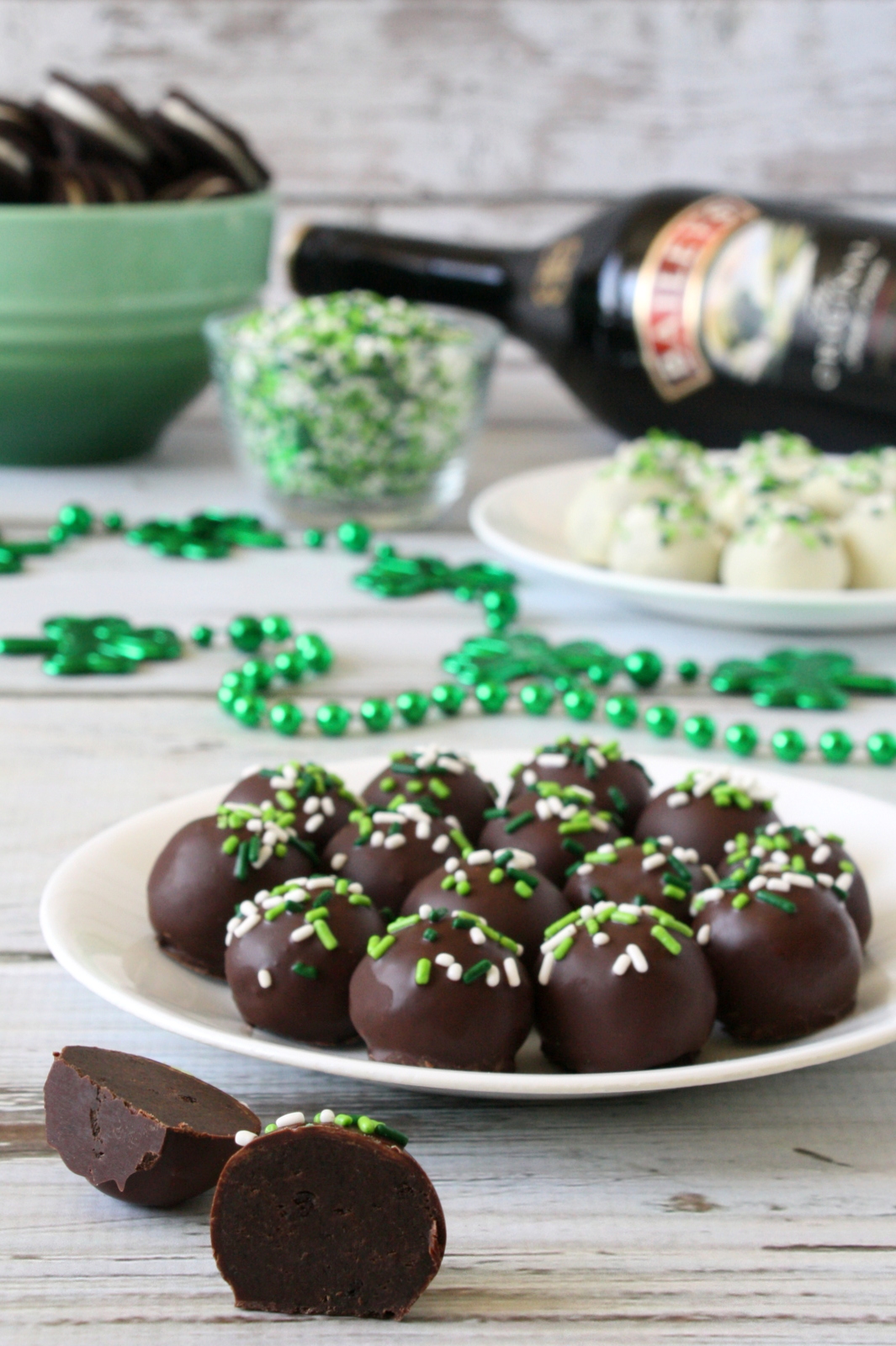 Since truffle filling is much easier to work with when it's cold, I popped the mixture of cookies, melted chocolate, and Baileys into the fridge. I shouldn't have been surprised when it came out twenty minutes later as a hardened, crumbly mass (after all, if you melt chocolate chips, they will eventually revert into a solid state…duh), but I was still a bit put off. Luckily, it was nothing that the mixer and another swig of Baileys couldn't fix, and the end result was every bit as scrumptious as I'd hoped!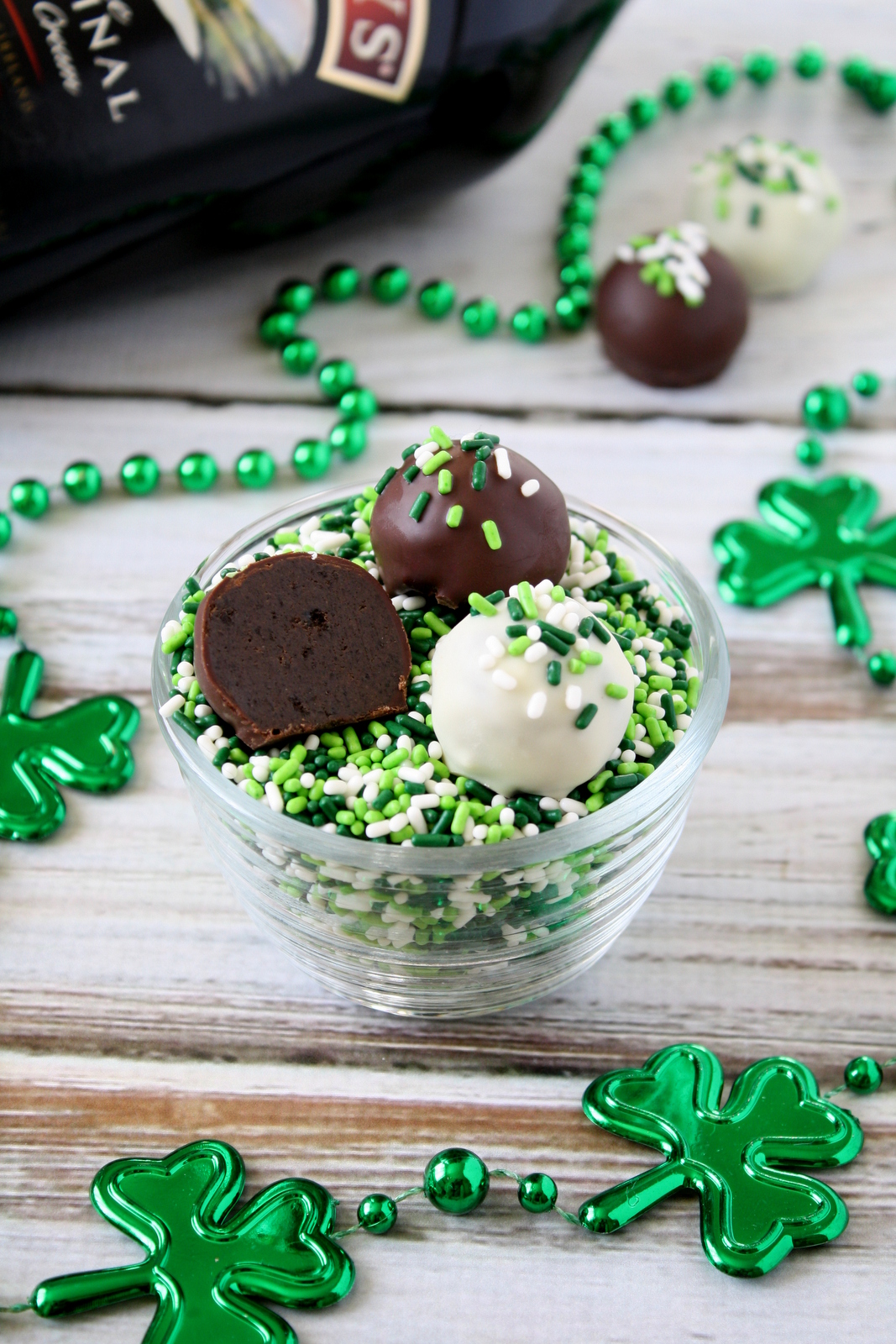 These chocolate Irish cream truffles are little bites of velvety, chocolatey bliss. The semi-sweet chocolate chips and the smooth, mellow flavor of Baileys balance out the sweetness of the cookies, making it difficult to stop after just one. In fact, these truffles are so dangerously delicious that I asked our neighbors to take some of them off our hands – unsurprisingly, they obliged! Thanks to the chocolate coating, truffles like these stay fresh for quite a while in the fridge, so the choice is yours: you can share them with friends, family, or colleagues, or keep them at home to savor for weeks!
Do you have any plans for St. Patrick's Day? What is your favorite Irish dish (or drink)?
The Wednesday Showcase
,
Welcome Home Wednesdays
,
Foodie FriDIY
,
Fiesta Friday
, and
Recipe of the Week
.