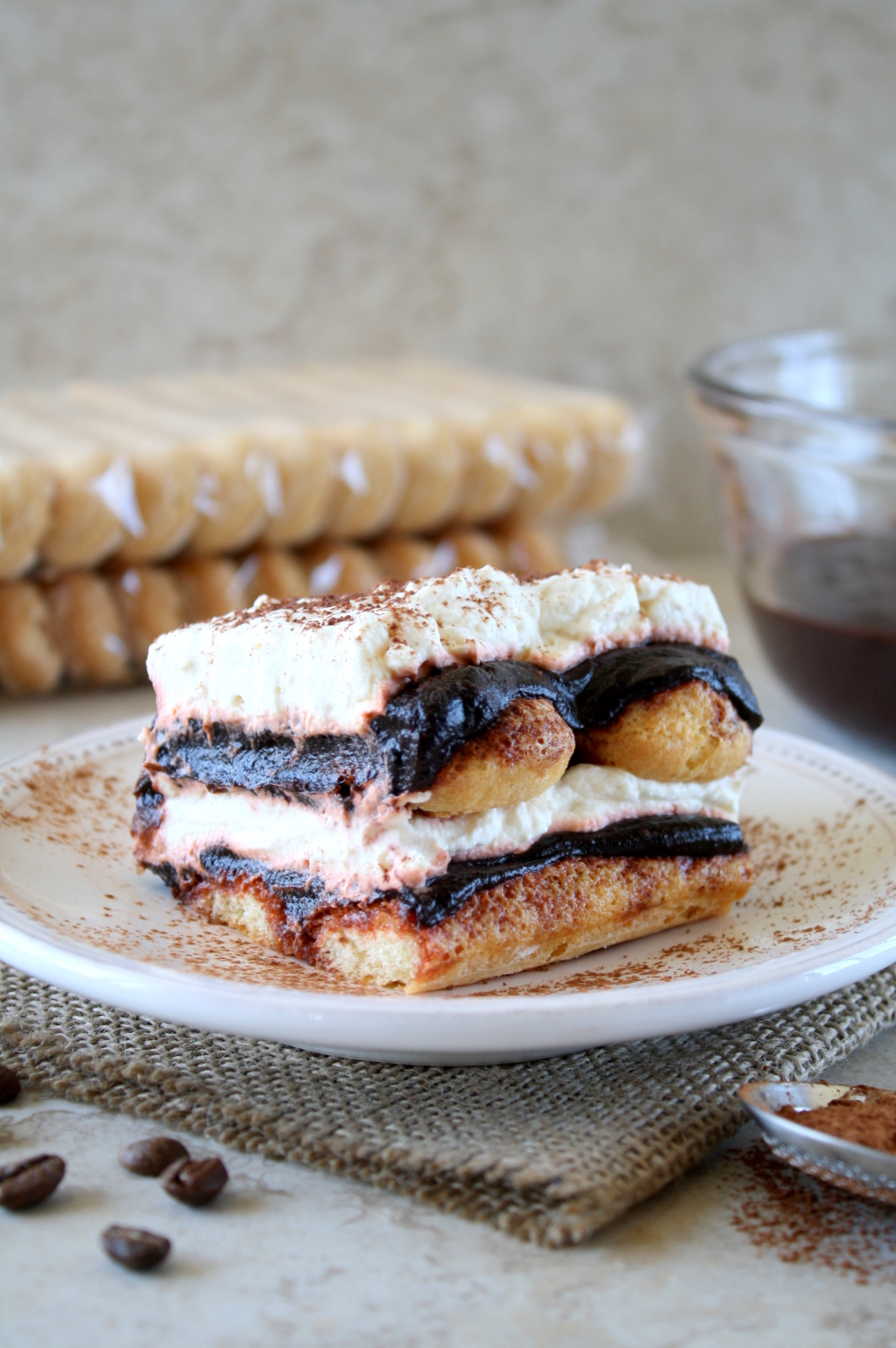 I've struggled with perfectionism to some degree or another for most of my life. In middle school, my perfectionism became nearly obsessive compulsive: I would trace over the letters on my homework to make sure they were all the same height, and if a line seemed to be slanting up or down, I'd white it out and rewrite it, sometimes even multiple times. Thankfully(?), the sheer amount of work assigned in high school more or less demanded that I let go of that particular obsession, but my perfectionism always seems to find other ways to manifest itself.
Case in point: writing a food blog. There are just so many things to obsess over: the recipes themselves, the food styling, the photography, etc. I've been sitting on the recipe for this easy chocolate tiramisu since June because I wanted to take another stab at the styling and then reshoot the photos. I wasn't happy with how the chocolate pudding discolored the edges of the cream or how the layers kind of smushed together when I cut into it. Several tiramisus later, I realized that I personally am not capable of producing a picture-perfect slice of tiramisu without resorting to weird styling tricks that would render the dessert wholly inedible. The perfectionism monster inside of me pouted a little bit, but you know what? It's okay, because it's freaking delicious.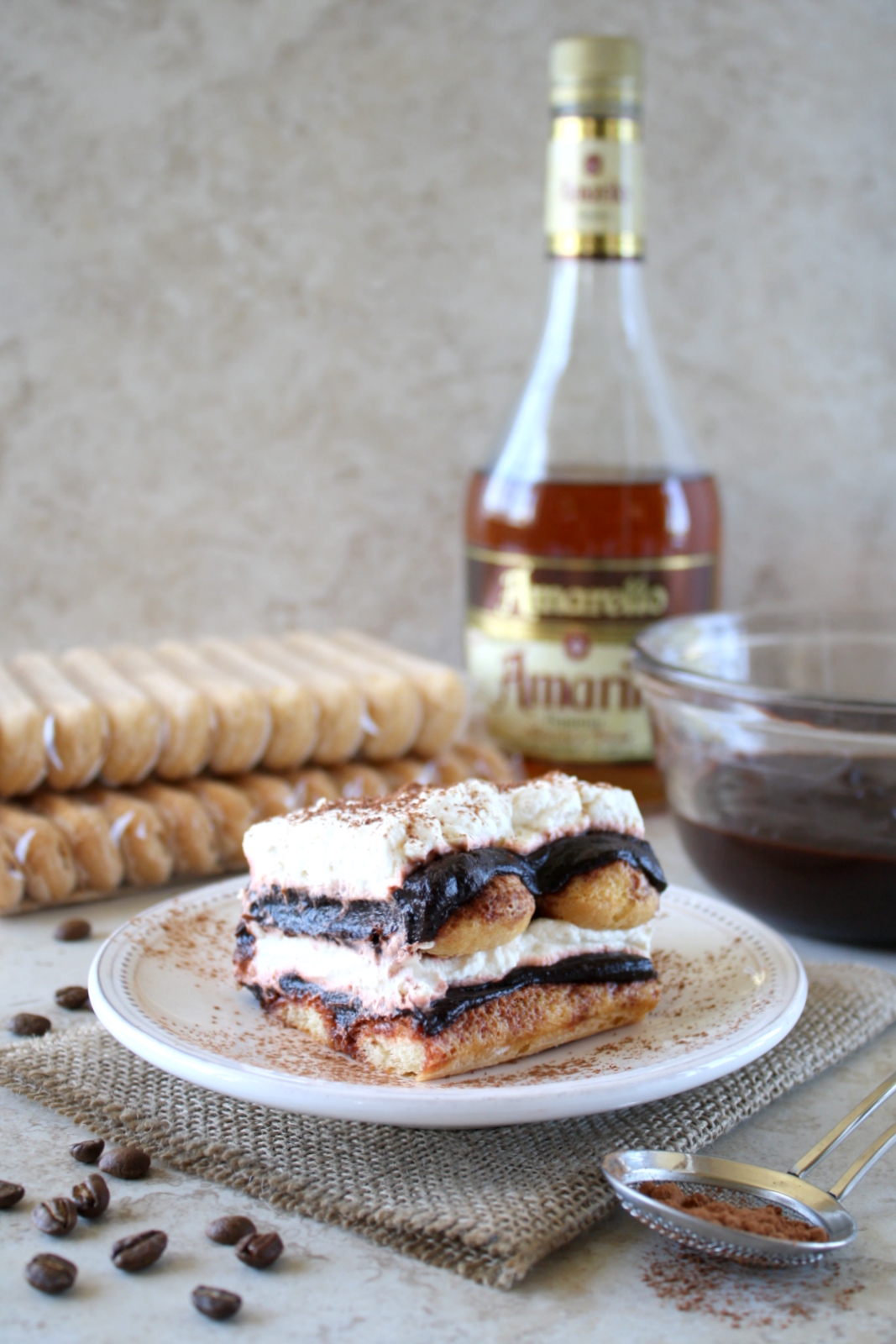 After making a mixed berry tiramisu earlier this year, I had some extra ladyfingers and decided to make a slightly more traditional version. But then I realized that many classic tiramisu recipes involved either a bunch of raw eggs—in addition to being a perfectionist, I'm also quite paranoid about food safety, so that was a firm no—or mixing up a custard while standing over the stove, and ain't nobody this lady got time for that. Actually, I did have time. I was just too lazy. So instead I whipped up a chocolate pudding mix I found buried in the pantry, and thus a chocolate tiramisu was born! It's soft and spongy, creamy and chocolatey, and wonderfully simple to make—no heat required!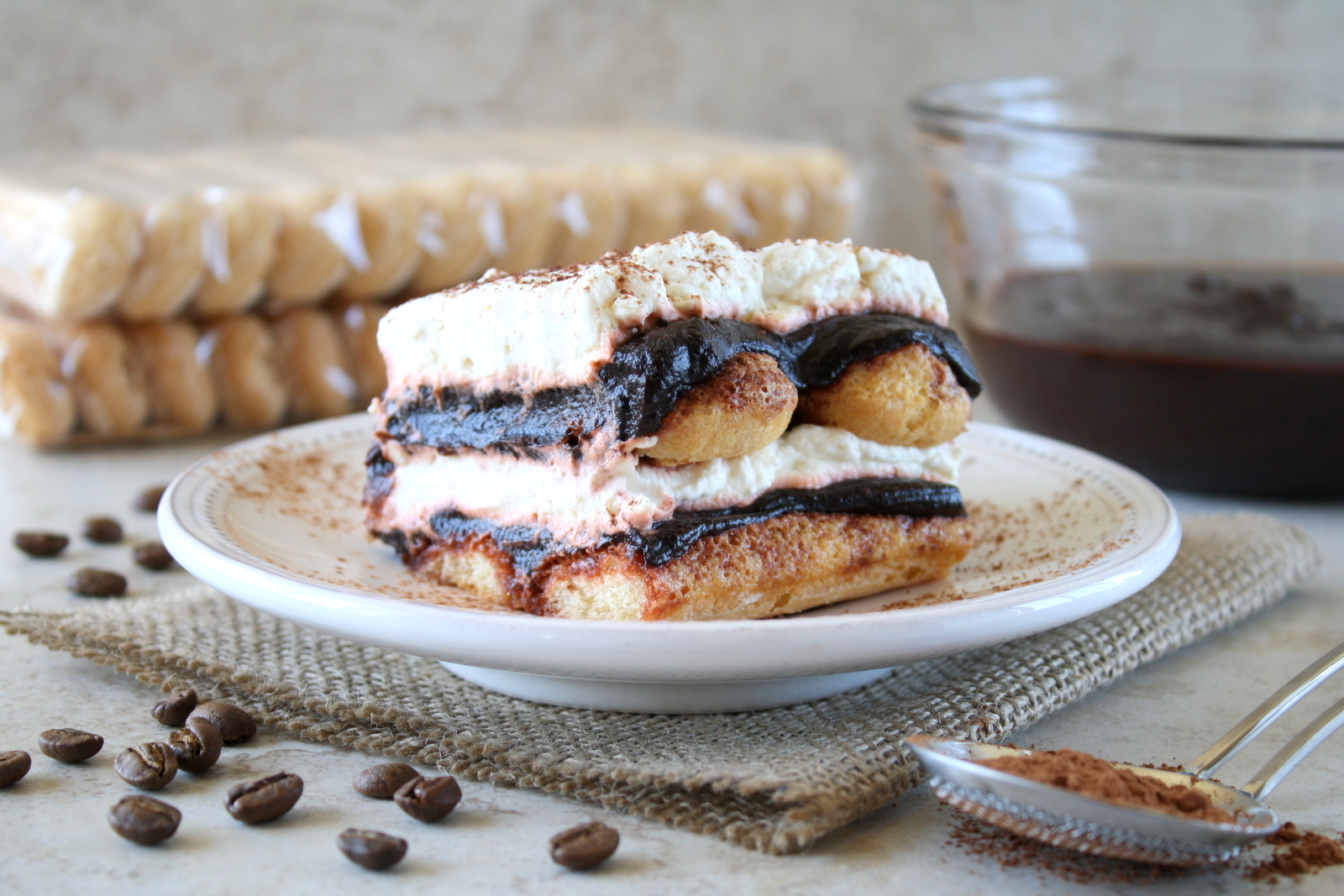 As you may have noticed, I've taken a few weeks off from posting in the last month. I've found myself a little low on creative juices lately, and I think it's better to skip a week every so often than to publish recipes that I'm not terribly excited about. But don't worry—I've got some tasty fall dishes in the works and I'm looking forward to sharing them with you!
Do you consider yourself a perfectionist? What are the strangest or most extreme things your perfectionism has driven you to do?
Recipe of the Week
,
The Wednesday Showcase
,
Foodie FriDIY
, and
Fiesta Friday
.