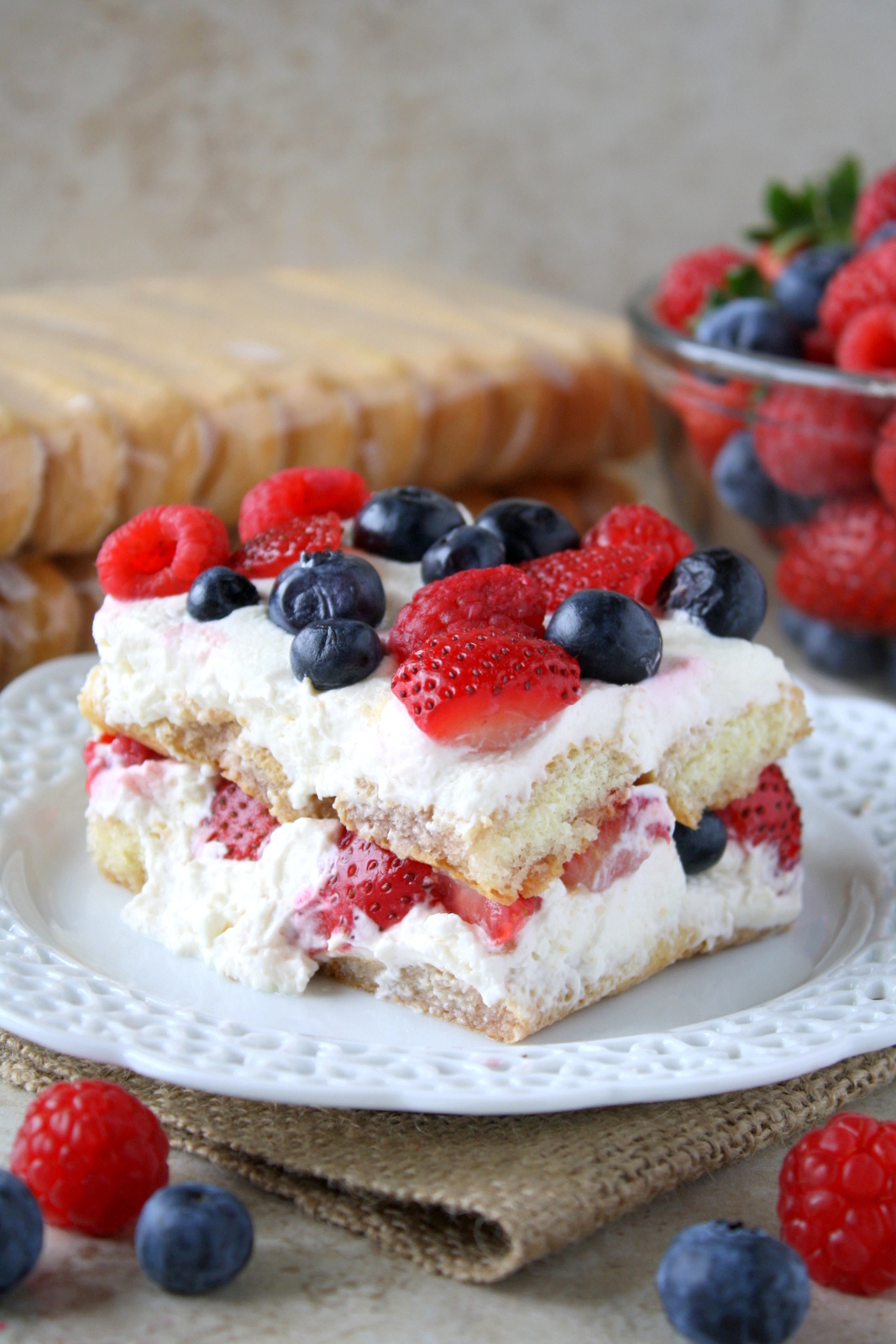 If you had to choose one food and one food only to eat for the rest of your life (setting aside the obvious issue of nutrition), what would you pick? I've loved fruit for as long as I can remember, and I know that strawberries in particular would earn a place on my shortlist. But honestly, I have a hard time imagining giving up cheese, so it'd be a really tough call. Thankfully, no one is making me decide between my love of fruit and my love of cheese, so I'm free to continue enjoying recipes that combine the two, like this mixed berry tiramisu!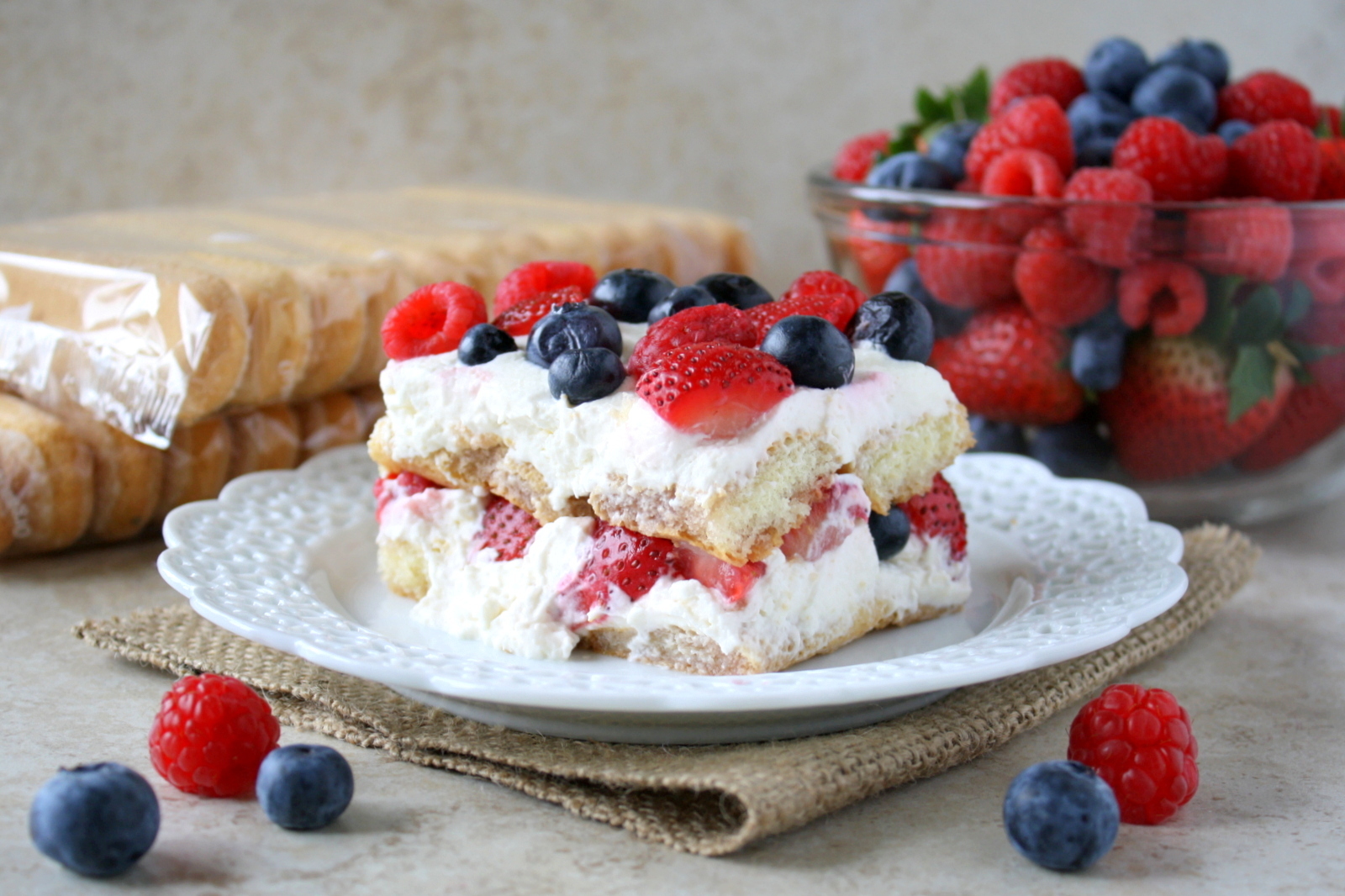 This mixed berry tiramisu has ladyfingers and mascarpone in common with its more traditional counterpart, but whereas classic tiramisu involves coffee and cocoa, I used berries and fruit juice to create a more summery version. While the weather here in Michigan hasn't quite warmed up to summer temperatures, there are always a number of days that are far too hot and sweaty to even think about turning on the oven. Tiramisu is a great option any day, but it's especially appealing on sticky summer days, because it doesn't require any baking—unless you want to make ladyfingers from scratch, in which case you are far more industrious than I am! Provided that you pick up ladyfingers from the store (usually located either in the cookie aisle or the ethnic foods aisle), assembling this tiramisu won't take you more than 30 minutes; after that, just pop it in the fridge and chillax.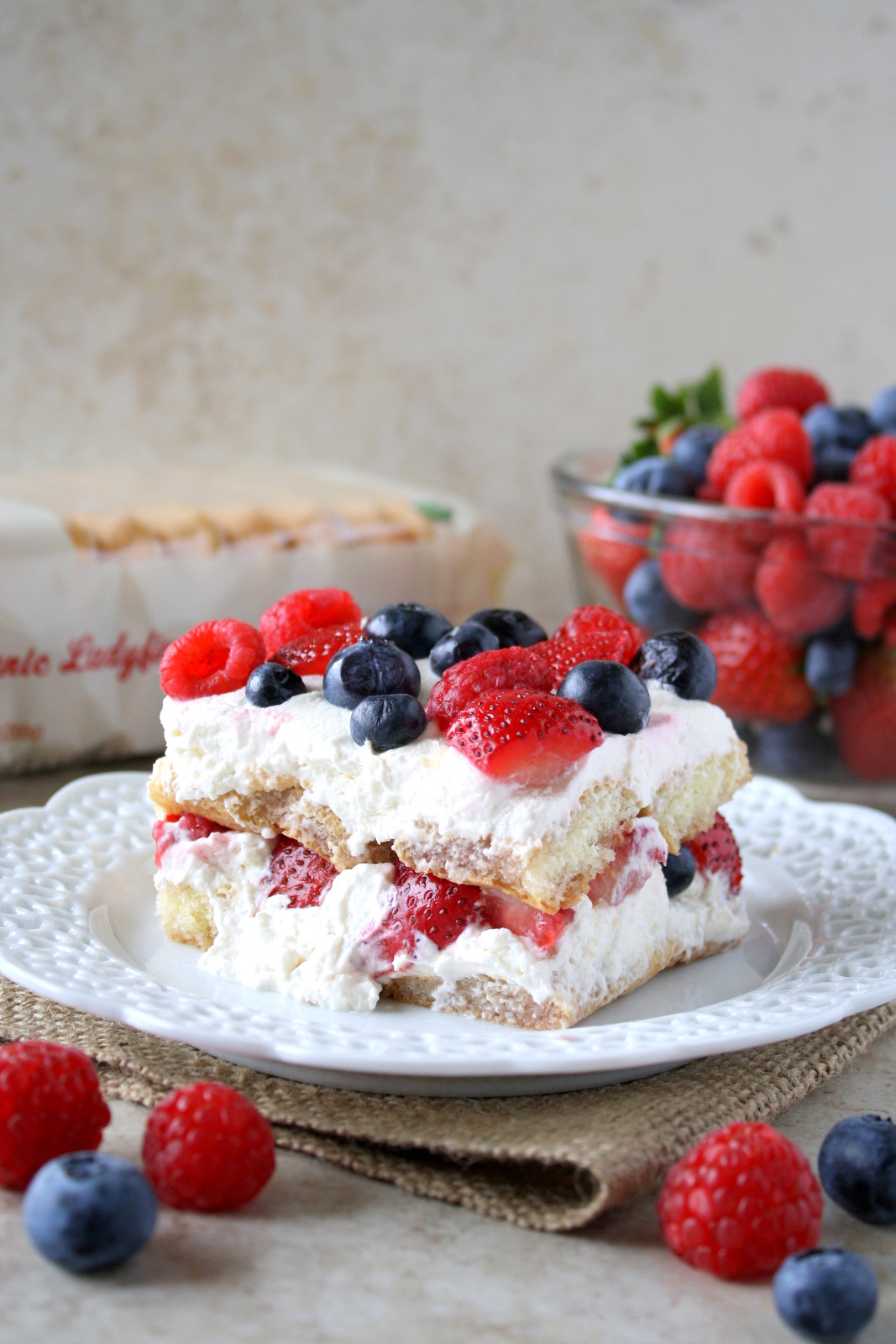 Although the official start of summer is still nearly a month away, we're only a week out from Memorial Day weekend, aka the unofficial start of summer. This triple berry tiramisu would make a fantastic addition to a Memorial Day barbecue or picnic, not only because it showcases fresh, summery flavors, but also because it's naturally red, white, and blue! What's on your Memorial Day weekend menu?
I'm sharing the recipe for this mixed berry tiramisu on the blog Or so she says…, so head over there to get the details! Have a great holiday weekend!
I'm also sharing this post at the following link parties: Recipe of the Week, The Wednesday Showcase, Foodie FriDIY, and Fiesta Friday.