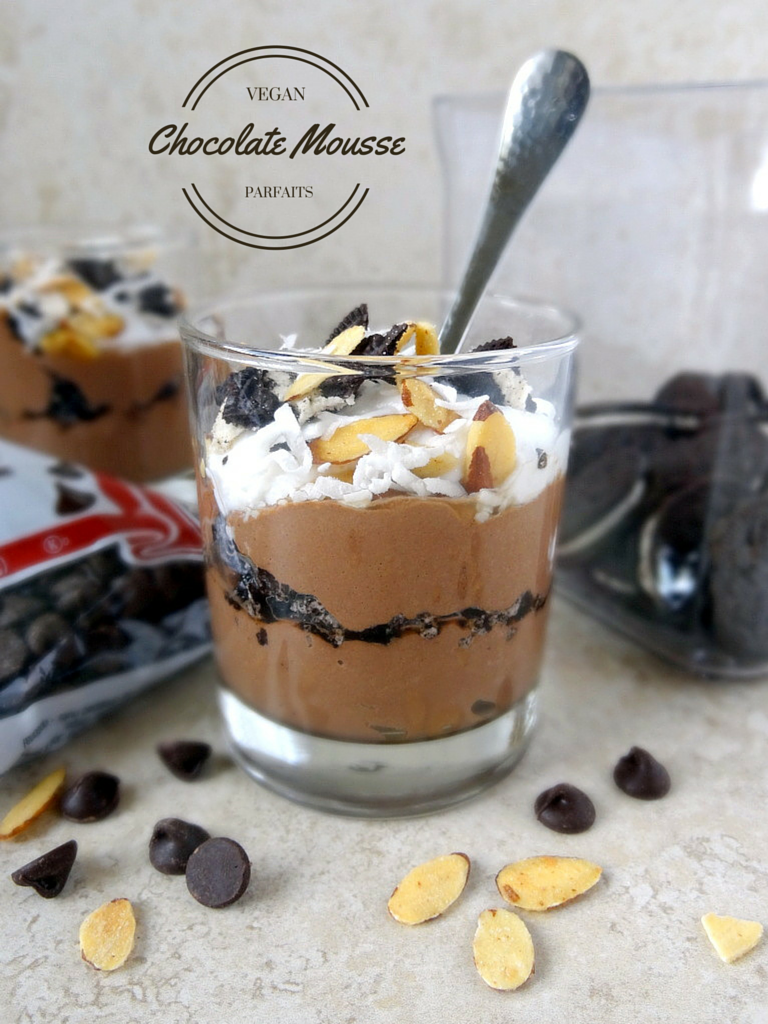 Every kid has at least one food that he or she dreads seeing on the table come dinnertime. Liver. Brussels sprouts. Toad stroganoff (as imagined by the ever hyperbolic, notoriously picky Calvin of Calvin and Hobbes). In retrospect, I can see that I had it pretty good, but nevertheless, for me, that food was tofu. The only time I was ever happy to be served tofu? When it came dressed as dessert, completely masked in flavor by chocolate and sugar in the form of a luscious chocolate mousse.
Even though I knew full well what the mousse's key ingredient was, I loved its refreshing, luxuriant silkiness. We used to buy it at the store until we realized just how easy it is to make at home – you only need a handful of ingredients, a blender, and a few minutes! This chocolate mousse can easily stand alone as a dessert, but adding a few garnishes to turn it into a parfait provides texture and enhances its presentation. After all, we eat with our eyes first, right?!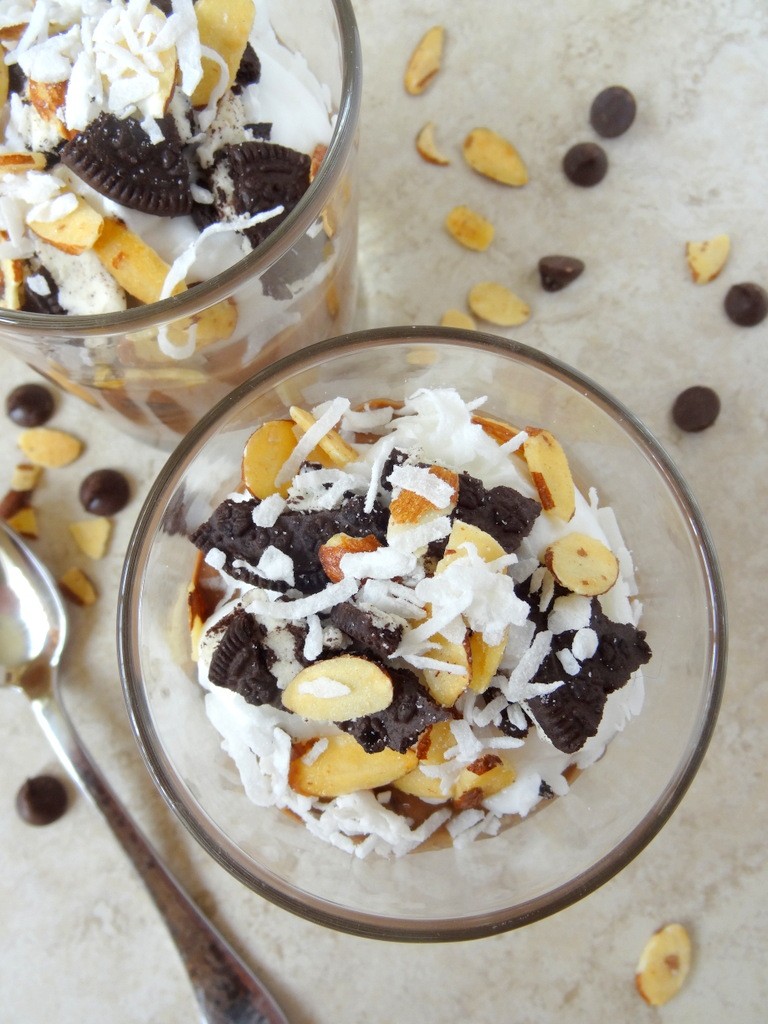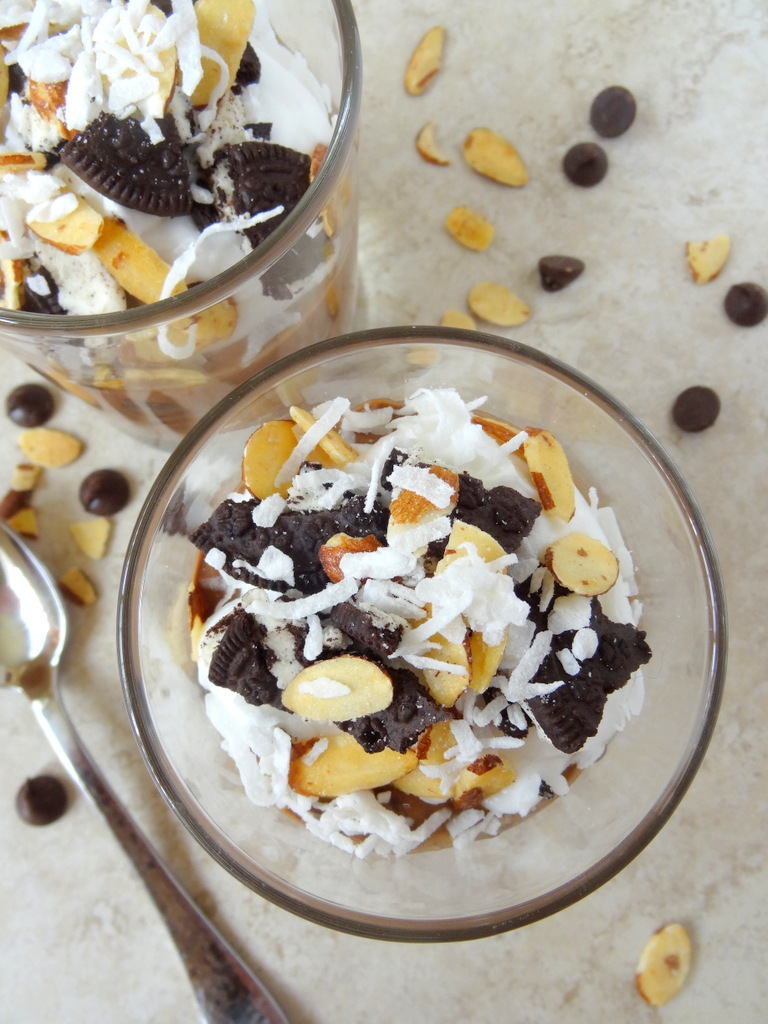 This was my first time using coconut cream to make a whipped topping, and to be honest, I was a little dubious at first. While I thought it turned out well in the end, a few words to the wise (and/or coconut cream newbies): yes, you will be able to taste a hint of coconut and no, you will not actually mistake it for regular whipped cream. That said, it's a nice dairy-free option and it enabled me to keep these parfaits vegan! If you're not concerned with such dietary restrictions, feel free to use regular whipped cream on top – this may also be a prudent choice if you have to make a last-minute dessert and are pressed for time, since the coconut cream does need to be refrigerated overnight.
What was your least favorite food as a child? Were there any ways you found it actually palatable?