My parents handed over the task of making school lunches to my brother and me at a relatively early point in our educational careers. If my memory serves me correctly, I was only seven or eight. Since I was already too much of a food snob to make my lunch the night before and end up with slightly staler or soggier sandwiches, I ate years and years of the two sandwich varieties that I could pack most quickly in the mornings: peanut butter or turkey and mustard.
There is, however, another reason that I stuck with peanut butter and turkey/mustard: once I reached middle school, I became morbidly afraid of packing anything that might offend my classmates' noses and/or induce ridicule. So egg salad was out; tuna salad was out. Kids can be mean, you know?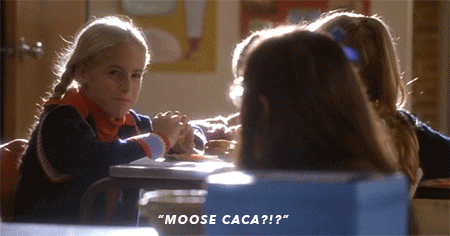 So even though I've always loved egg salad and tuna salad sandwiches, I seldom ate them at school. My foods-to-be-avoided-in-public list only grew more extensive over time: when I first worked in an office where I would sometimes eat at my desk, I nixed crunchy foods as well as smelly ones, since I didn't want to distract or annoy other people with my chewing. So chips were out; apples were out.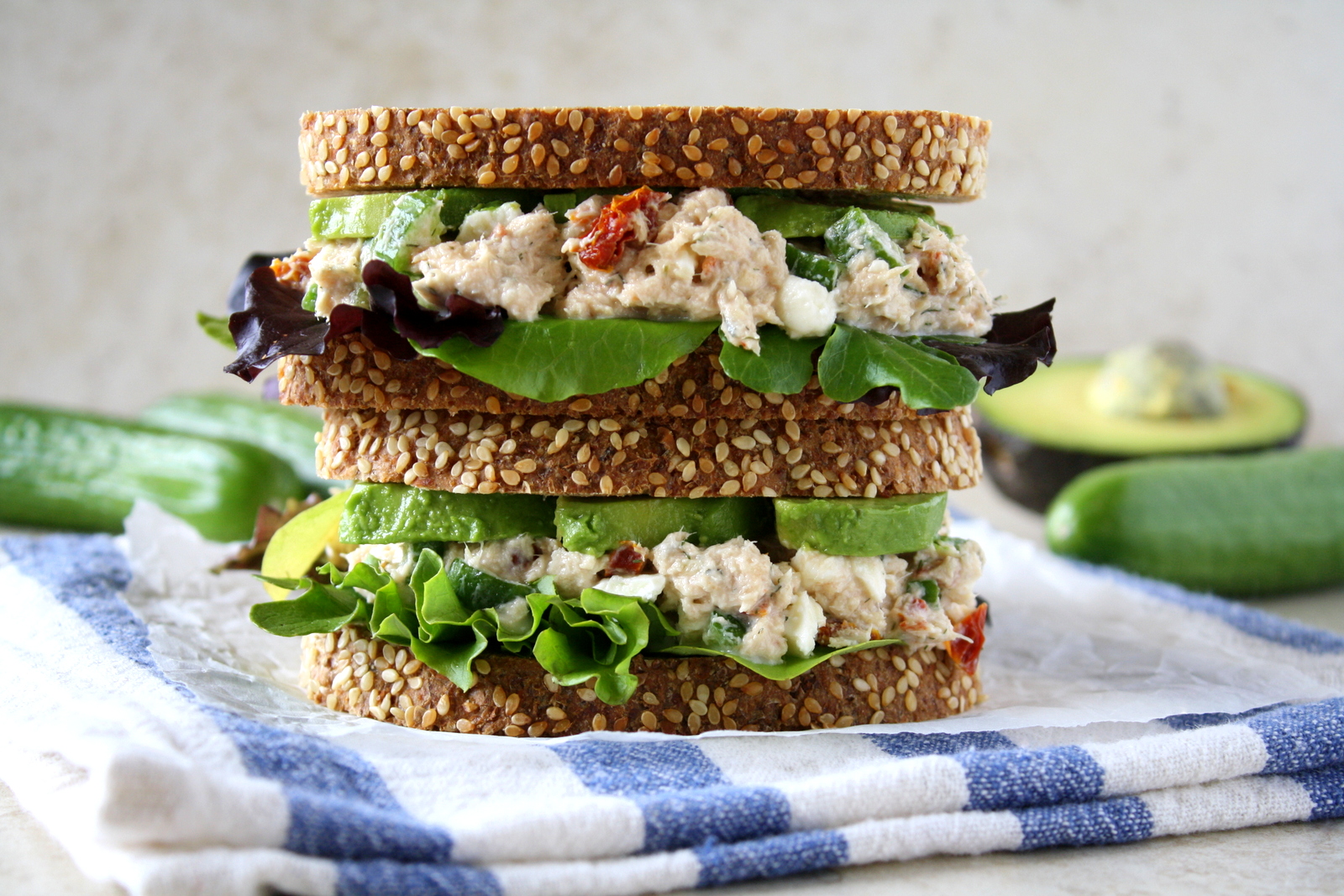 This year, however, I've been lucky enough to have a schedule that allows me to eat lunch at home, where I can eat food that is as smelly, loud, and messy as I want! Enter Greek tuna salad. What makes this Greek tuna salad Greek? Well, first of all, it has Greek yogurt in place of mayonnaise. Second, instead of tuna salad's traditional celery chunks, this version uses diced cucumber for crunch. Third, fourth, and fifth, there are sun-dried tomatoes, feta cheese, and dill. In fact, take away the tuna and Greek yogurt, and you're well on your way to having a Greek salad!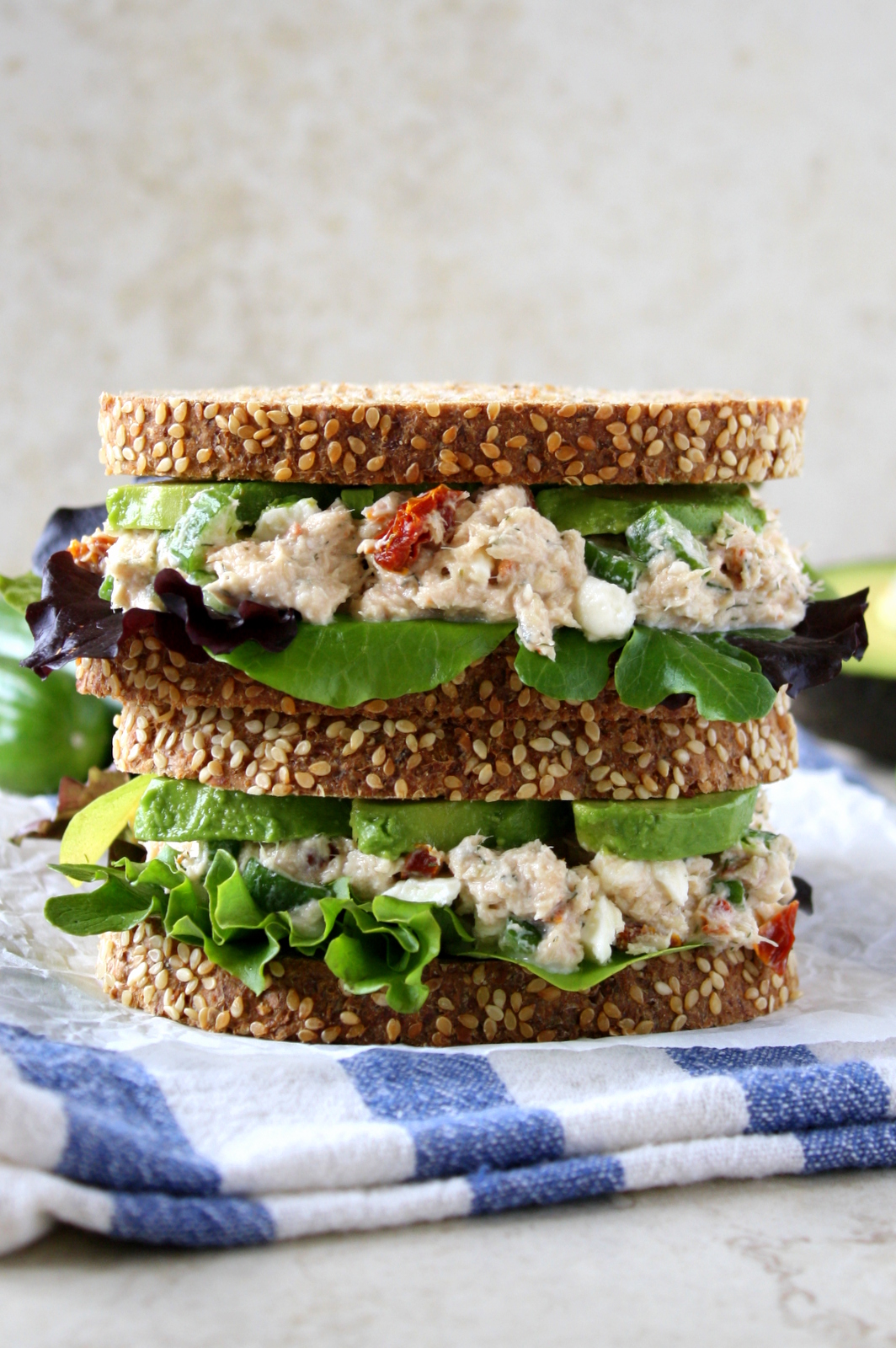 In all honesty, there's no real reason you shouldn't have this Greek tuna salad for lunch, even if you don't have the luxury of eating at home. Sure, it's a little smelly (as anything involving tuna is), but as long as you're in a properly ventilated area (i.e. not a plane. I repeat, NOT A PLANE. It is never nice to eat tuna on a plane.), your friends and co-workers shouldn't mind. In fact, they may even ask you for the recipe, because let me tell you, this Greek tuna salad is no ordinary tuna salad!
Have there ever been any foods you avoided in public, for fear of your schoolmates' or colleagues' reaction? What's the smelliest thing someone has eaten while near you on a plane/train/etc.?
The Wednesday Showcase
,
Foodie FriDIY
,
Fiesta Friday
, and
Recipe of the Week
.