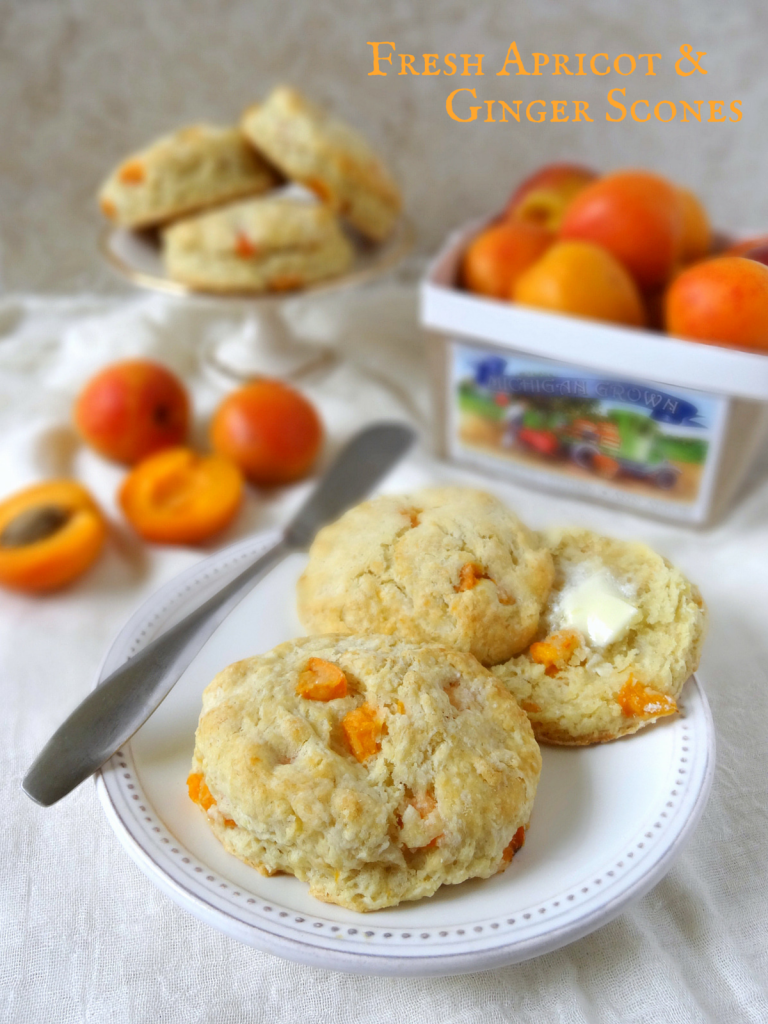 Do you have recipes in your family that have been passed around and handed down to the point where no one is really sure where they originated? This is one of those recipes. My dad and my grandma (his mother-in-law) both use a variant of this recipe but I'm not sure where they got it. While they generally get along quite well, things can get a little heated between them in the kitchen. My grandma insists upon scones made with real butter, but my dad is perfectly content to use margarine. I used butter in these fresh apricot and ginger scones, but I've made the same recipe with margarine, and you know what? People happily scarfed them down either way. So you do you, you know?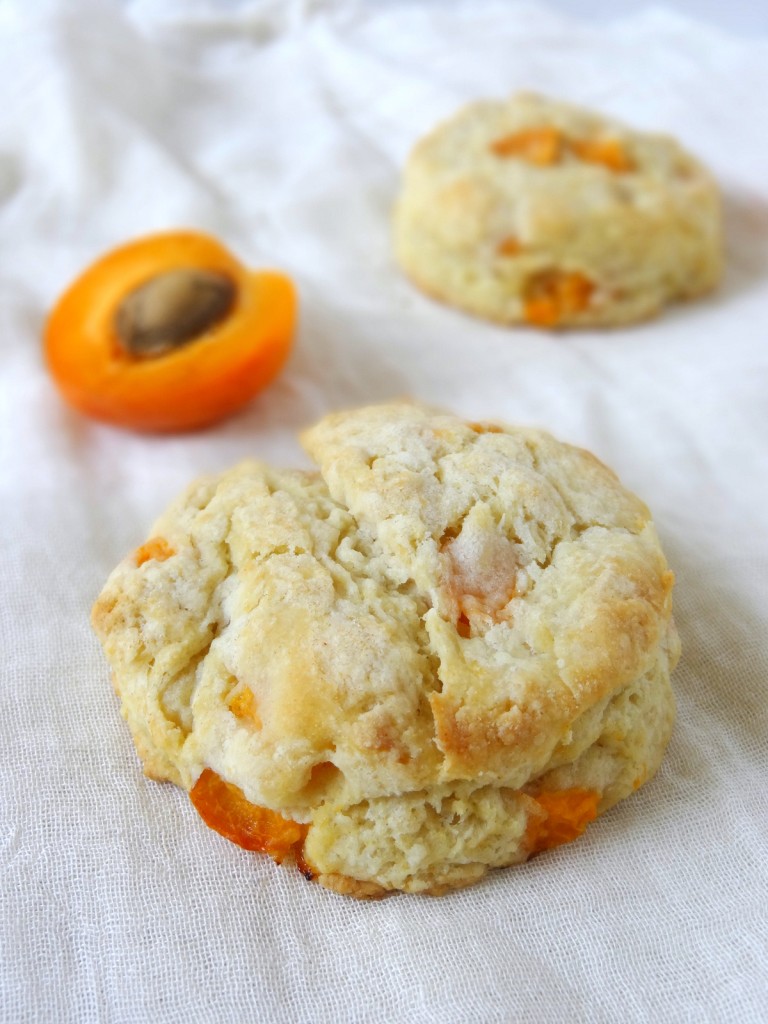 What I love about these scones is that they're melt-in-your-mouth rich and buttery—I'm not trying to tell you that butter is imperative here, but "margarine-y" sounds repulsive, no?—so they satisfy the occasional need (yes, it's a need) for a decadent breakfast item but without being overly sweet. I don't know about you, but too much sugar in my breakfast means I'm headed straight back to bed for a nap!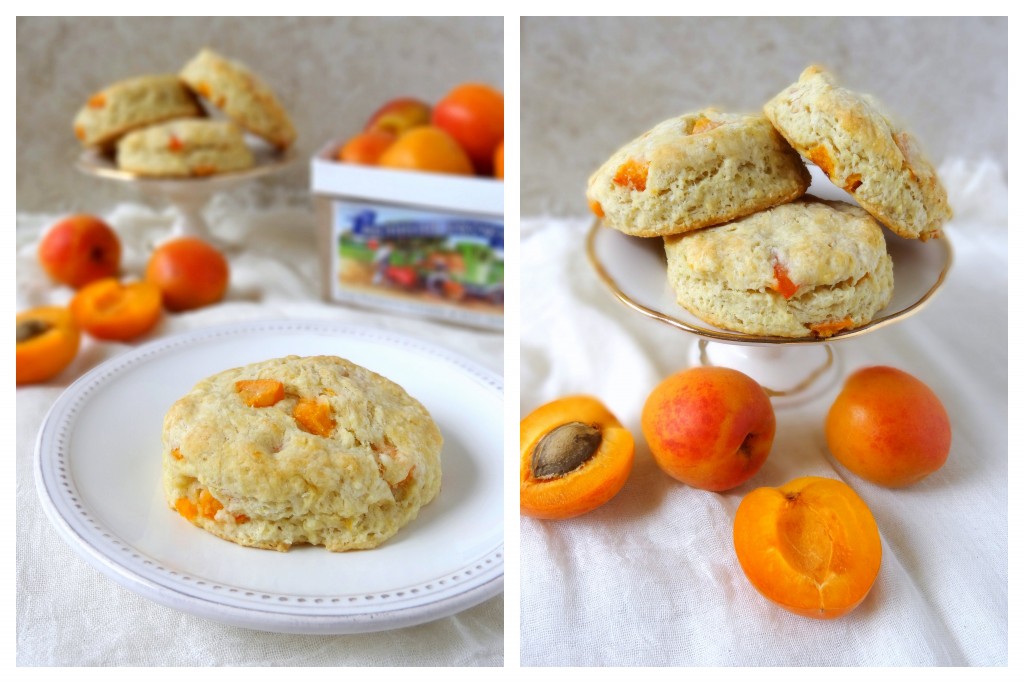 I used fresh apricots because, well, they were so pretty I couldn't resist, but this recipe is super easy to customize. The original calls for orange zest and dried cranberries, and I've also made a lemon and fresh berries variety. In addition to being so versatile, this scone recipe also freezes extremely well, so it's a great thing to make in advance if you're having overnight guests or if you're hosting a brunch with lots of things to make the morning of. They come out of the freezer no worse for the wear and your guests will be none the wiser!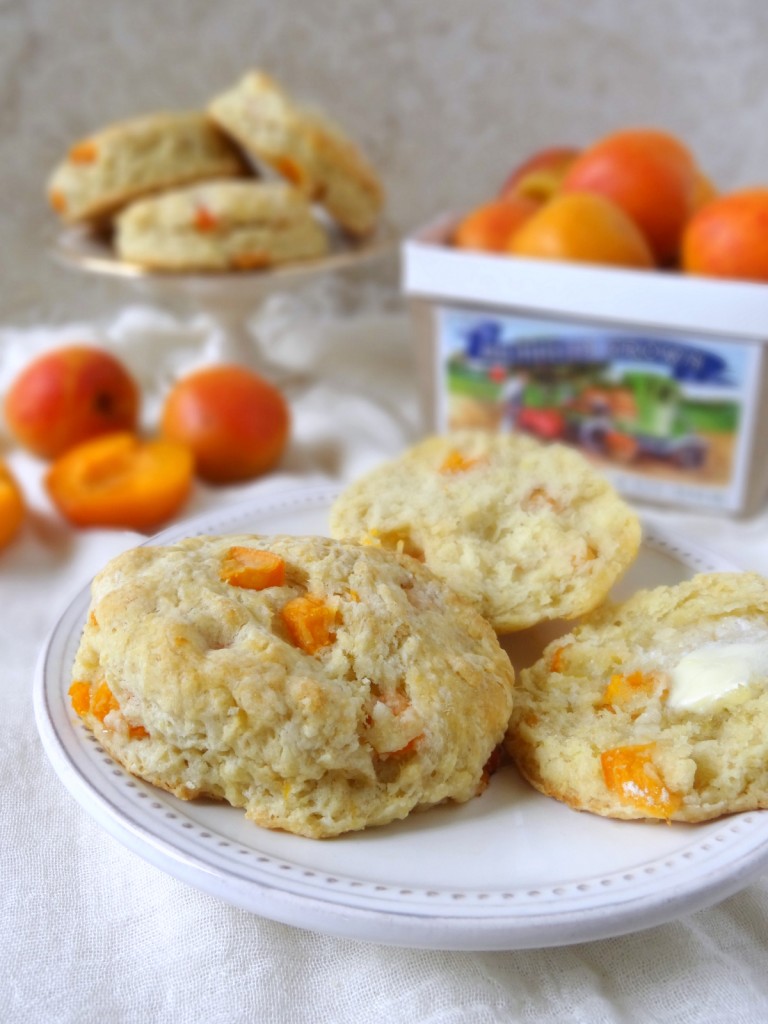 A quick note about a little something new on the blog: now included among the buttons for sharing my posts on various social media platforms (at the top and bottom of each post) is an orange "Yum" button so that you can easily add any of my recipes to your Yummly recipe box! If you're not already familiar with Yummly, it's a handy way to keep track of recipes you find on the internet, as well as to receive suggestions of recipes that are suited to your preferences. I encourage you to "yum" the recipes that catch your eye, and you can also go directly to my page on Yummly to see the recipes that other readers have added to their recipe boxes. Happy "yumming"!