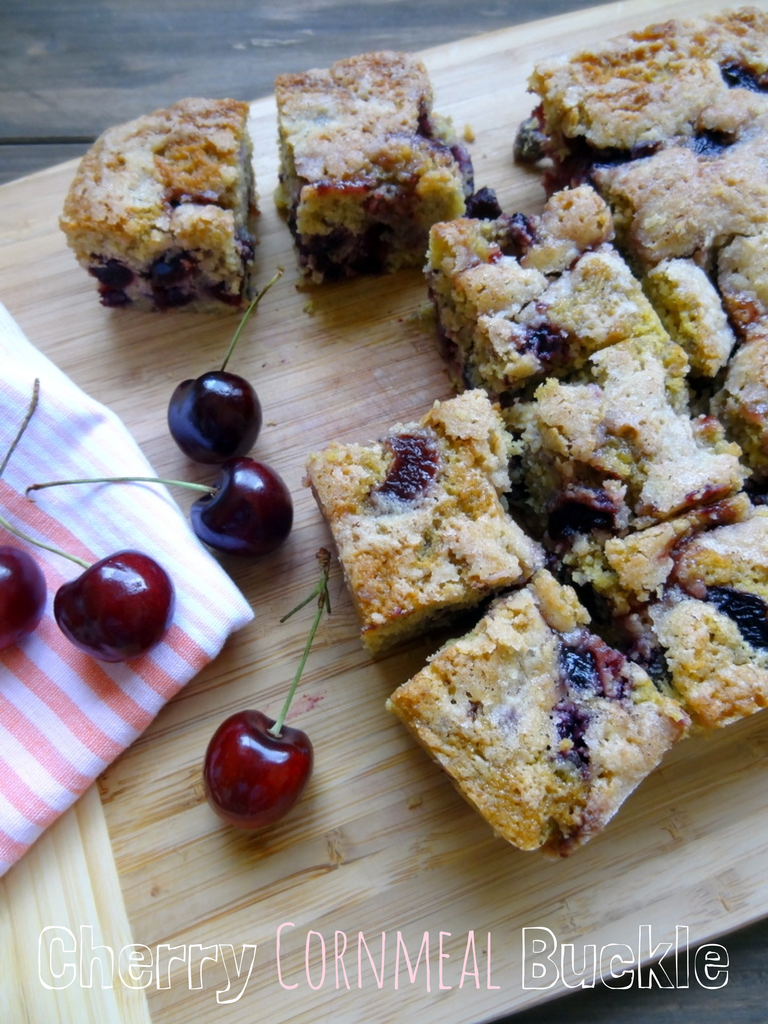 I usually try not to post two dessert/dessert-like recipes in a row, BUT I decided it just wasn't fair to deprive you of this amazeballs cherry cornmeal buckle ANY longer than absolutely necessary. Plus, cherry season doesn't last forever, so you gotta snap them up while you can! Carpe diem, right? Well actually, more like carpe fructum ("seize the fruit"), but let's not get technical.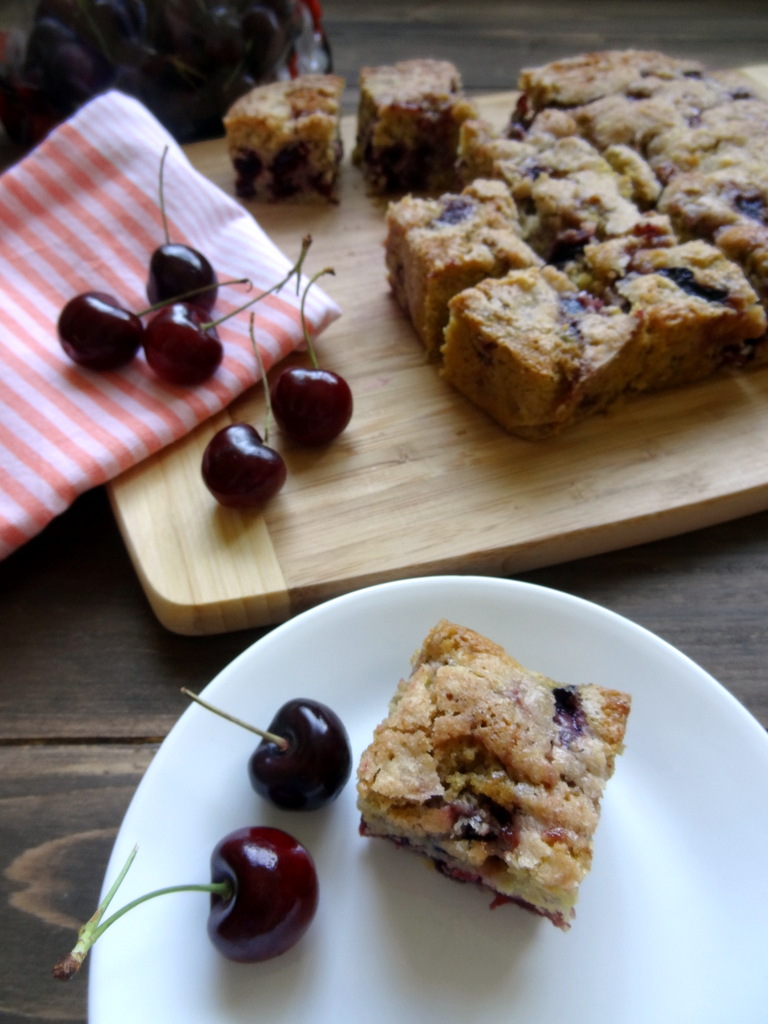 This cherry cornmeal buckle is hands-down the best coffee cake I have ever made (I'm sorry orange ricotta poppy seed coffee cake, I still love you too, but it's true…)! The juiciness of the sweet cherries, the heartiness of the cornmeal, the delicate crunch of the topping…*swoon*. This buckle has a slightly coarser crumb than some coffee cake recipes, thanks to the cornmeal, and it's just perfect for a cherry confection – I just love pairing cherries and cornmeal, like in these cornmeal chocolate chip pancakes – since the cornmeal adds a hint of savoriness, keeping the end product from being cloyingly sweet.
What are you waiting for?! Go make this recipe ASAP – you won't regret it, I promise!