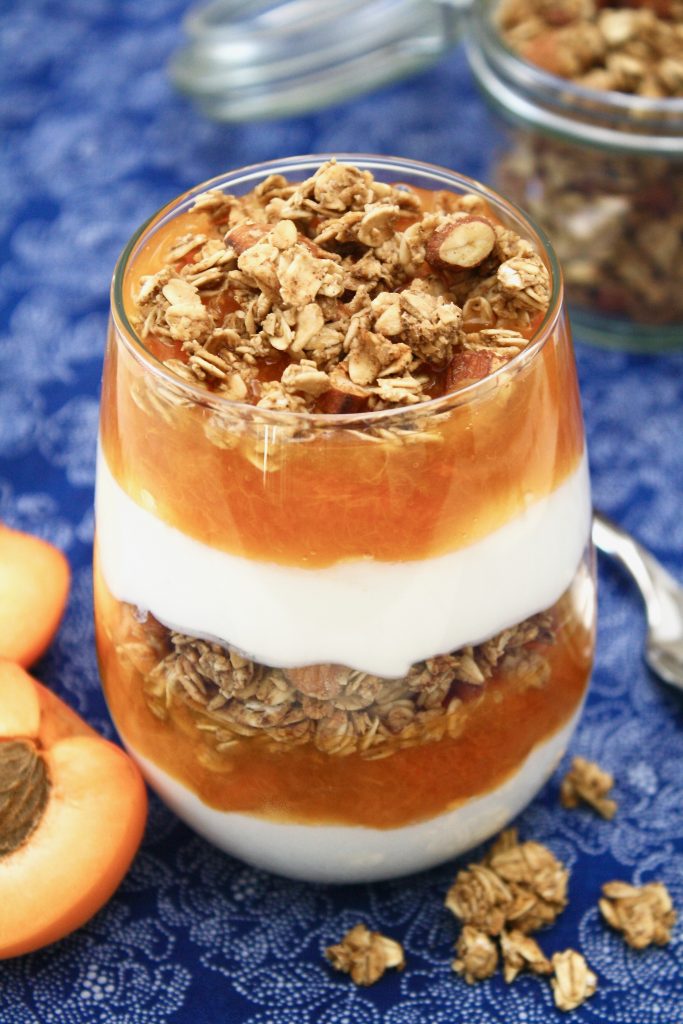 The other day when I was at the store, I saw bags and bags of gorgeous fresh apricots. I was tempted to buy some but had no specific recipe in mind at the time, so I resisted. Poor decision. The next day I thought of making apricot compote, but when I went back to the store, they were all sold out! I shrugged it off and went to another store, but they were all out too! I ended up going to FIVE different places (and one of those I tried twice over the course of the week) before I finally found the elusive apricots. There were only 8 left. I bought 6 of them. So if you're in my neck of the woods, sorry, but you may have to wait a few days for restocking before you can make this recipe.
2019 edit: It would be difficult to overstate how swoonworthy this apricot compote is. First, it's extremely easy to make – practically fool-proof. Can you cut up fruit and stir the contents of a pot? You can make apricot compote! Second, apricot compote is what sunshine would taste like if it were edible: bright, tangy, and cheerful. If you like fruit-on-the-bottom yogurt, this compote is going to knock your socks off, because it is SO much fresher and more flavorful than anything you've ever had from the bottom of those little containers.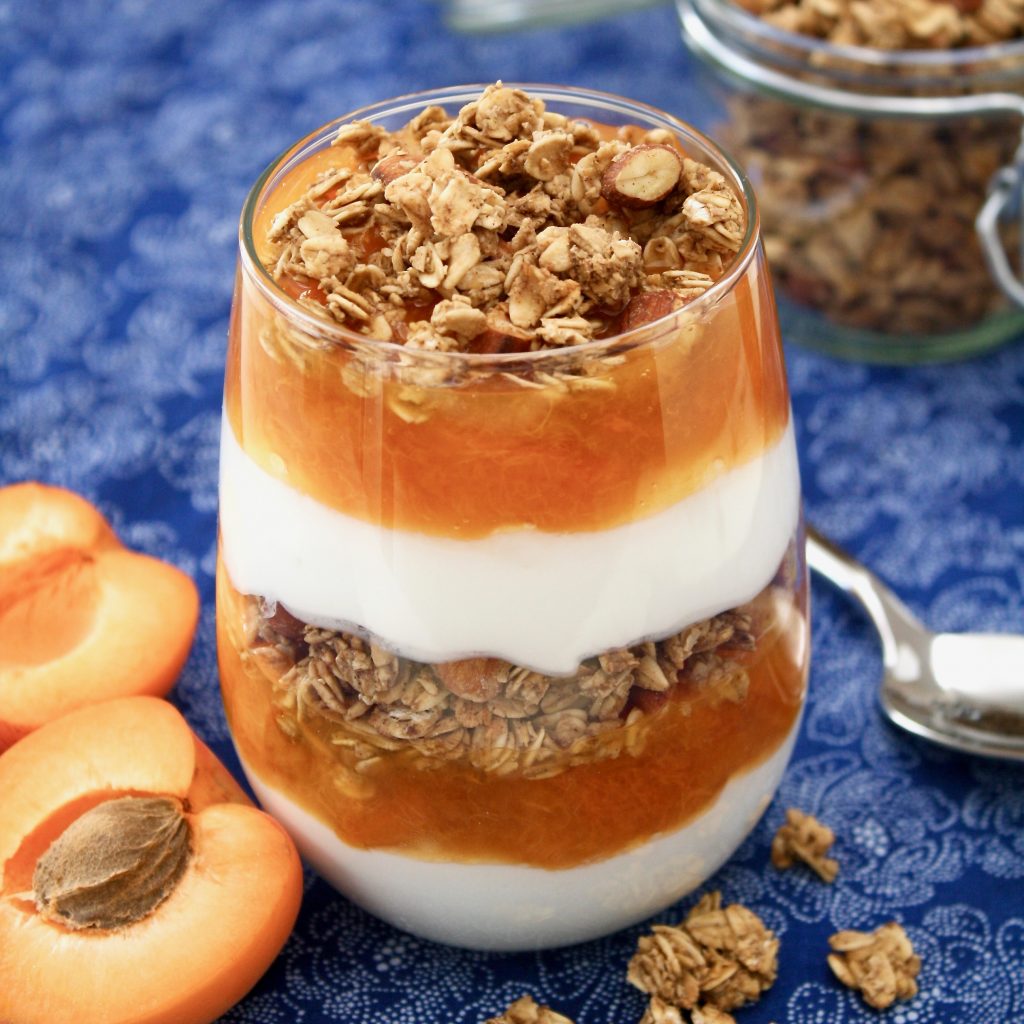 These apricot compote parfaits are like dessert for breakfast, but a healthy dessert (is that an oxymoron?)! I like to use Greek yogurt, since it has less sugar and more protein than regular yogurt—and thus keeps you full longer—but the decision is yours, of course. Greek yogurt is tangier than regular yogurt, so some people find it off-putting.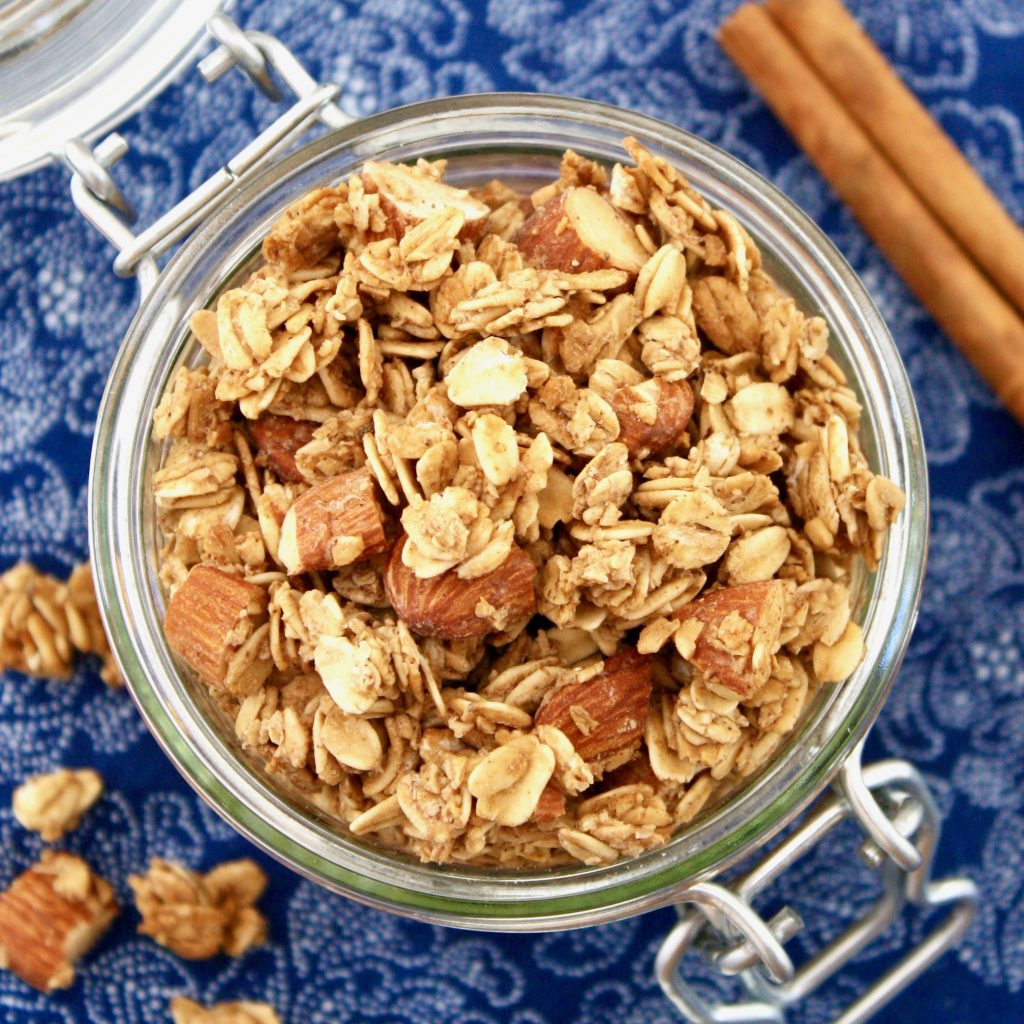 This is my dad's recipe for granola, of which he's made dozens and dozens of batches over the years, tinkering with various flavor combinations. It's delicious in parfaits, with milk, over frozen yogurt or ice cream, or just as a snack by itself.
Fiesta Friday
(cohosted by
Zoale.com
and
The Not So Creative Cook
).

[post updated with new photos 7/3/19]