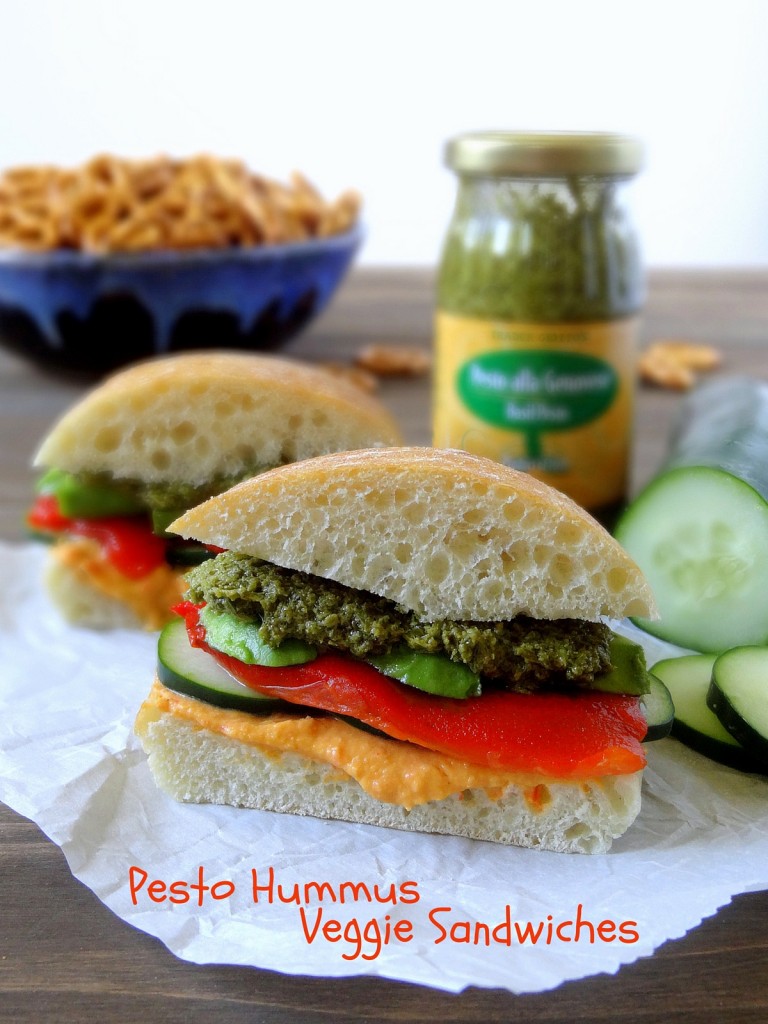 I always feel a little silly when I post recipes for sandwiches because they're so simple, but then again, who here ever finds him or herself in a major lunchtime rut, eating the same few things day after day? Think of this more as an idea suggestion than a recipe, one that will help you switch up your lunch routine! These pesto hummus veggie sandwiches are actually a creation by the boyfriend, who, upon realizing that we had run out of lunchmeat, crafted a clean-out-the-refrigerator type of sandwich that was so intriguing that I couldn't resist taking a bite or two for myself. Those one or two bites were all it took to convince me it was worth recreating and sharing with you!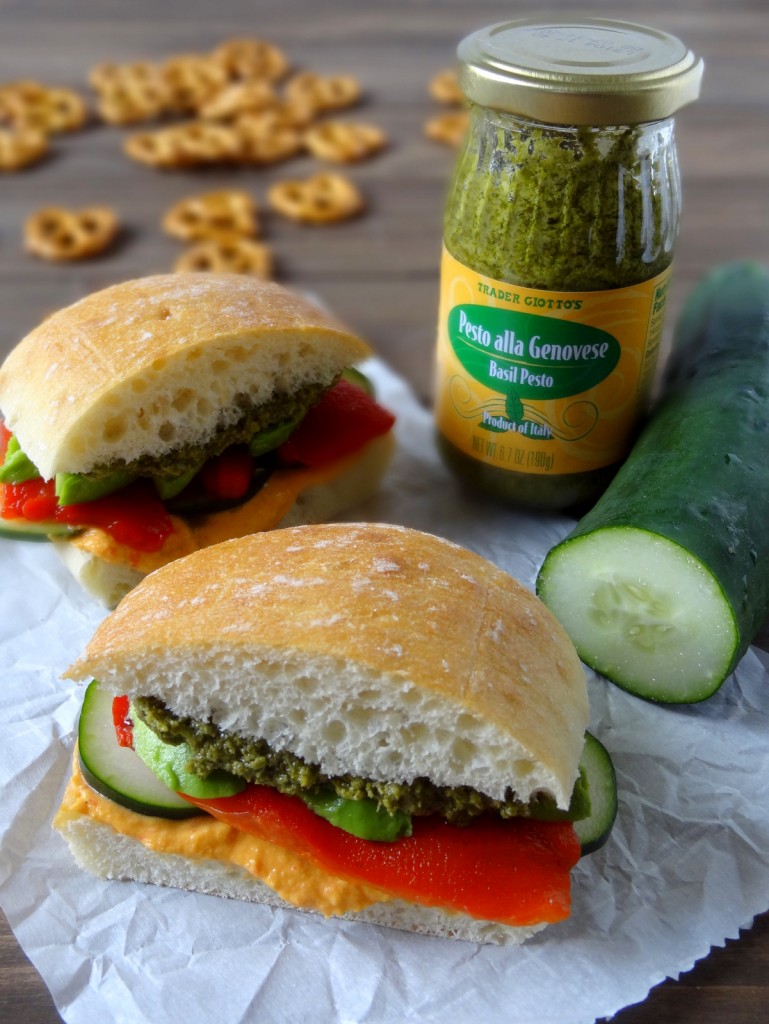 I suppose it's a consequence of having eaten the same turkey and mustard sandwich for lunch nearly every day in high school that I now try to avoid turkey sandwiches as much as possible (side note: I was the one packing the turkey and mustard sandwiches, so let's not fault any parental units for uninspired lunches, mkay?). These pesto hummus veggie sandwiches are a great option if you're trying to observe meatless Mondays, or even if you're not: who wouldn't want a sandwich full of creamy hummus and avocado, nutty pesto, crisp cucumbers, and meaty (yet meatless!) roasted red peppers? It's a smorgasbord of fresh, Mediterranean(-ish) flavors that will leave you feeling rejuvenated and replenished!
We like to use our homemade roasted red pepper hummus in sandwiches—lately I've been skipping the chipotles to simplify it a little—but feel free to use whatever variety of hummus is your favorite.
How do you avoid lunchtime monotony—or do you?