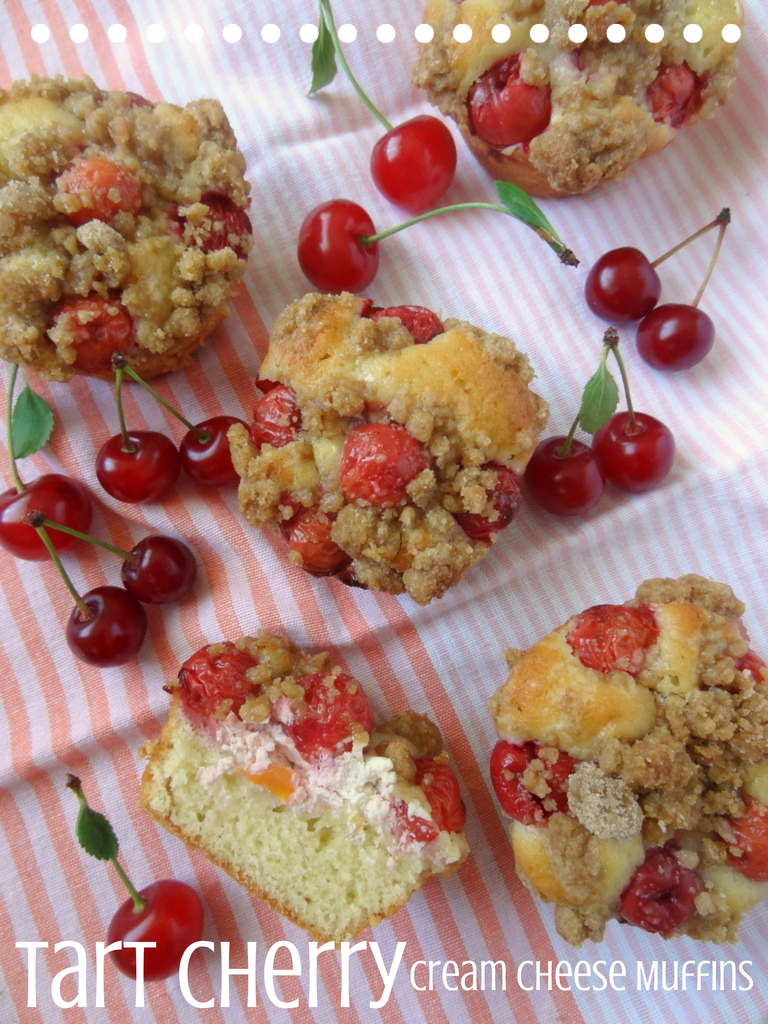 O tart cherries, how do I love thee? Let me count the ways. In pie, in muffins, in coffee cake…okay, you get the idea.
So, I went back and forth between calling these muffins and cupcakes (naturally, they were consumed at various times of day), and eventually settled on muffins. I decided that the key difference between the two is frosting – cupcakes should have frosting. If it doesn't have frosting, it's a muffin and that means it's totally fair game to eat it for breakfast. Sound reasonable? Dissenters?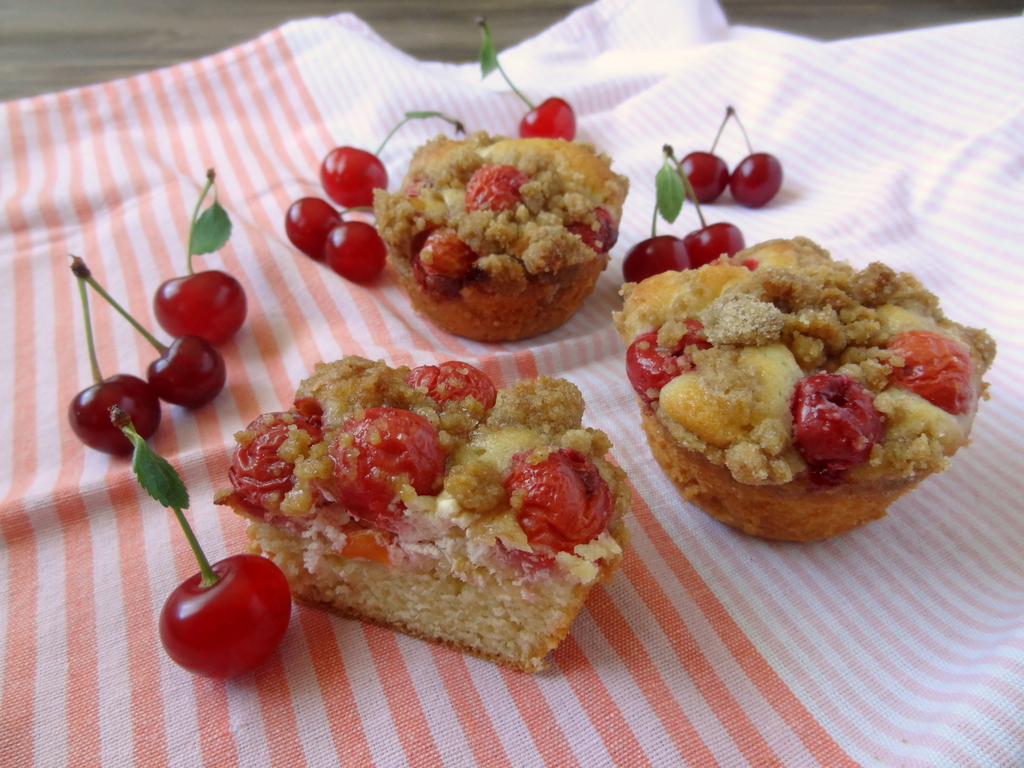 Okay, good. These muffins have a simple vanilla base with a cherry-laden cream cheese center, and are topped with more cherries and a streusel crumble. If you can't find tart cherries, sweet cherries will do, but I highly recommend trying to find some tart ones, especially if you live in the big tart cherry growing states (Michigan, Washington, New York, Pennsylvania, etc.).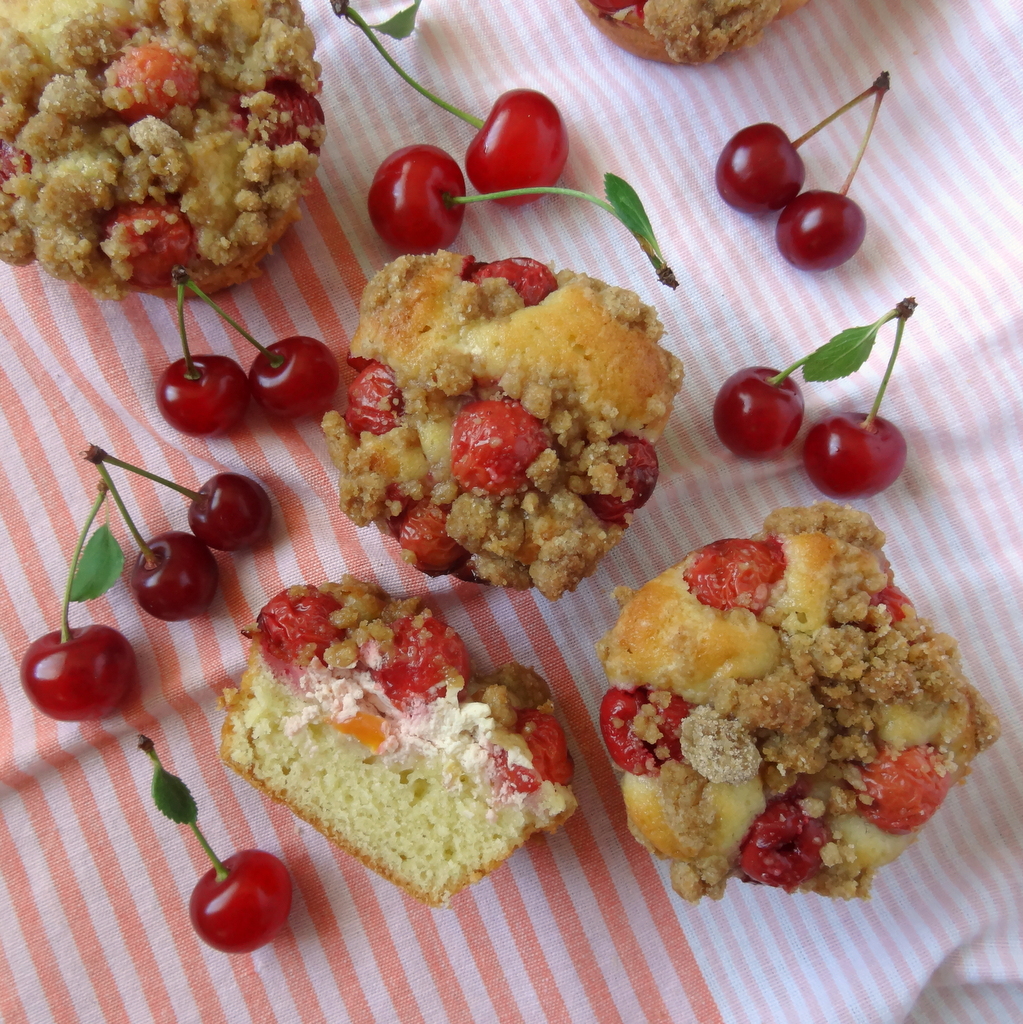 Did you know that tart cherries have anti-inflammatory properties, and can help reduce muscle damage and pain? They have also been linked to lowering cholesterol levels and reducing bone loss in old age. Drinking tart cherry juice can even help combat insomnia! Tart cherries have a whole slew of health benefits like these (and more!), which I learned about from a brochure I got at King Orchards when I was there to pick cherries. As if you needed an additional incentive to make these tart cherry cream cheese muffins! Okay, I admit, scientists *may* not be suggesting that we should all eat more tart cherries via cream cheese muffins, but hey, you're still getting more health benefits from a cherry muffin than a plain, non-cherry muffin, right? Now, go forth and seek tart cherries!