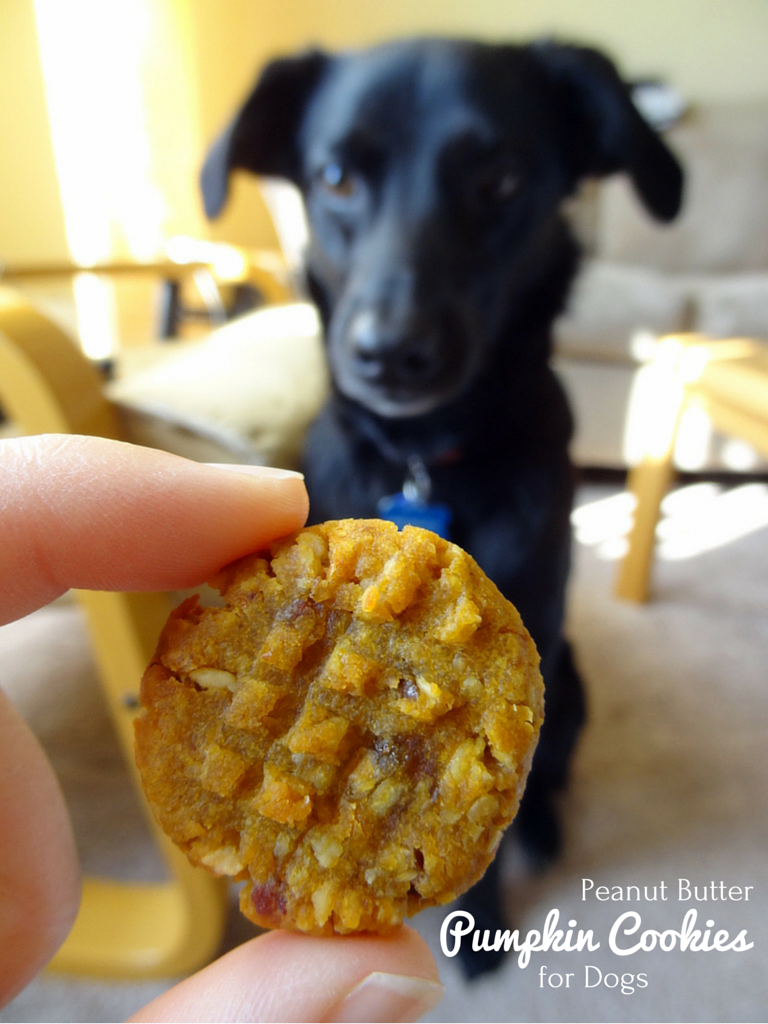 I don't know exactly when Phoebe's birthday is. I adopted her from a rescue group, which took in her litter from a high-kill shelter in another state, and no one knew the details of the puppies' early life. While it'd be nice to know her actual birthday, I think the uncertainty of it just makes her adoptiversary that much more special and fun to celebrate! This week, we're celebrating her second adoptiversary, and I hope you'll bear with me as I get all sappy for a minute.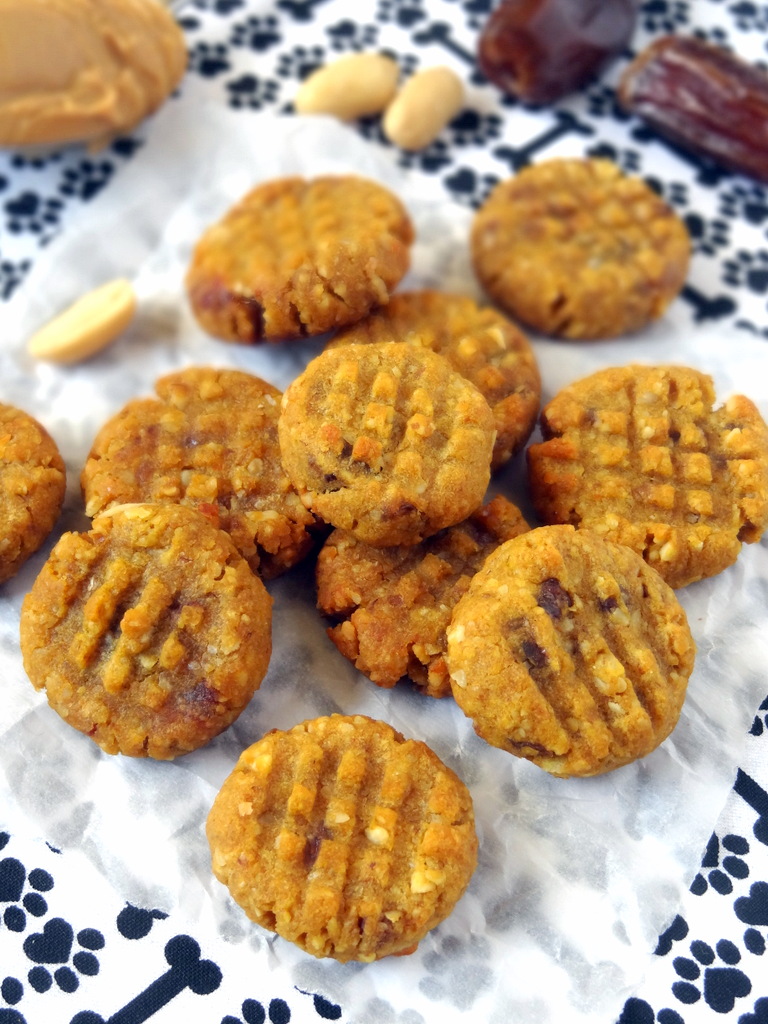 I know they say you shouldn't judge a book by its cover, but with Phoebe (then named Lambchop), I totally did: I knew I wanted to adopt her from the moment I saw her photo on Petfinder. And boy did I ever luck out! She is such a smart, sweet, and affectionate pup. Even when she's sick and stuff is coming out both ends or when I'm mad because I have a drawer full of mismatched socks whose mates have been chewed and destroyed, her little fuzzy face just about melts my heart.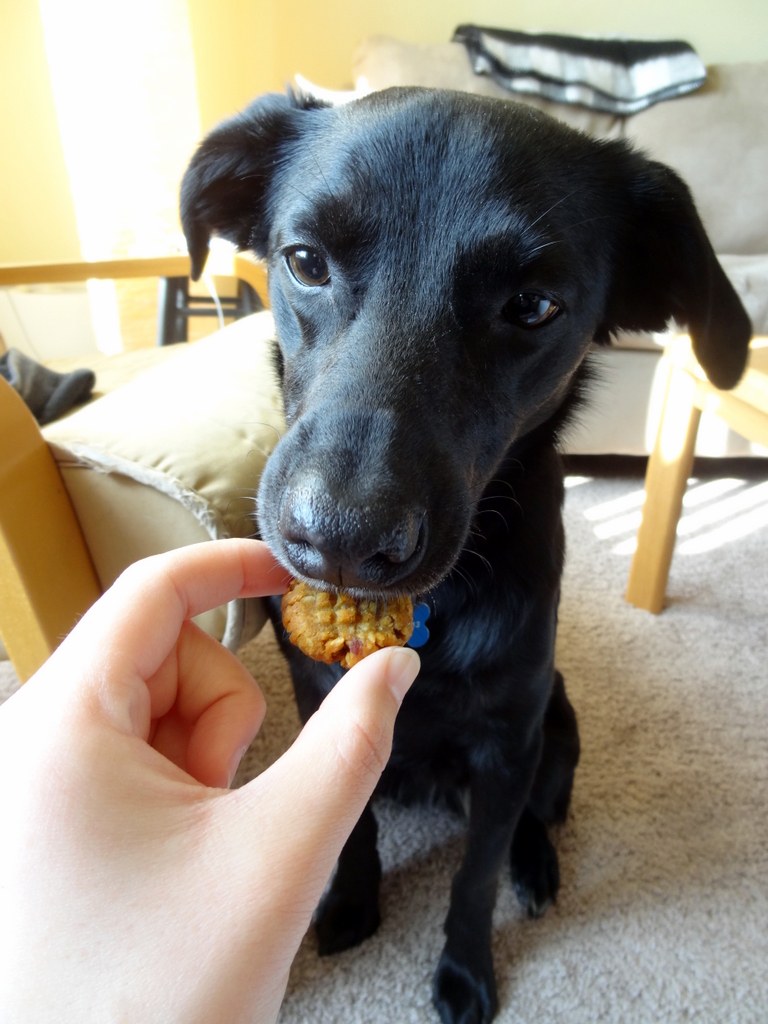 Given that Phoebe is practically part goat and will eat just about anything, I don't often make homemade dog treats, but for special occasions I like to spoil her a bit. I made a dog-sized two-layer peanut butter carrot cake for her first adoptiversary. On her last birthday (or rather, the day we picked to observe her birthday), we had leftovers for dinner, but Phoebe had homemade tuna noodle casserole from a dog cookbook my brother and sister-in-law had gifted to me Phoebe. And in honor of her adoptiversary this week, I baked these peanut butter pumpkin cookies for her!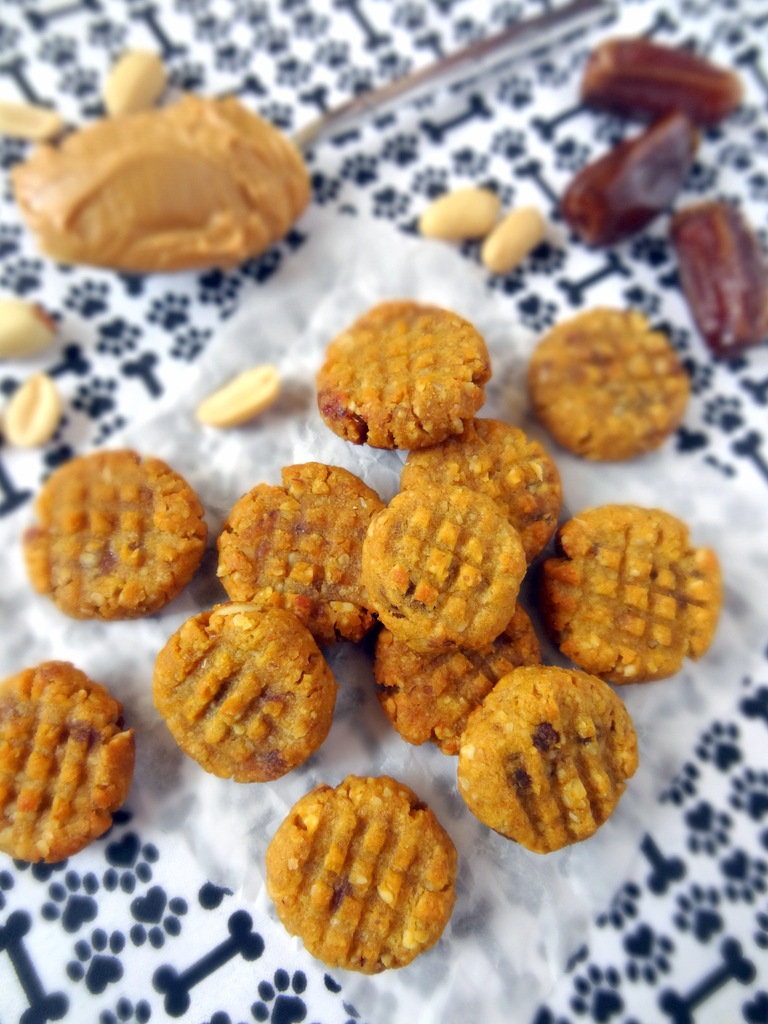 Funny story: I adapted the recipe from one intended for people and forgot to scale it down in light of the fact that there would only be one [small, 28-pound] consumer. Let's just say, we have so many of these cookies in the freezer that Phoebe may still be enjoying them by her third adoptiversary. The amounts listed below are for half of what I made, but if you have a larger dog and want larger cookies, or if you want to share with your dog's friends, feel free to double the recipe. Your dog certainly won't complain!
In case you haven't yet fulfilled your cuteness quota for today, I'll leave you with this photo of 5-month-old Phoebe, lazing in a sunny field and munching on some dandelions: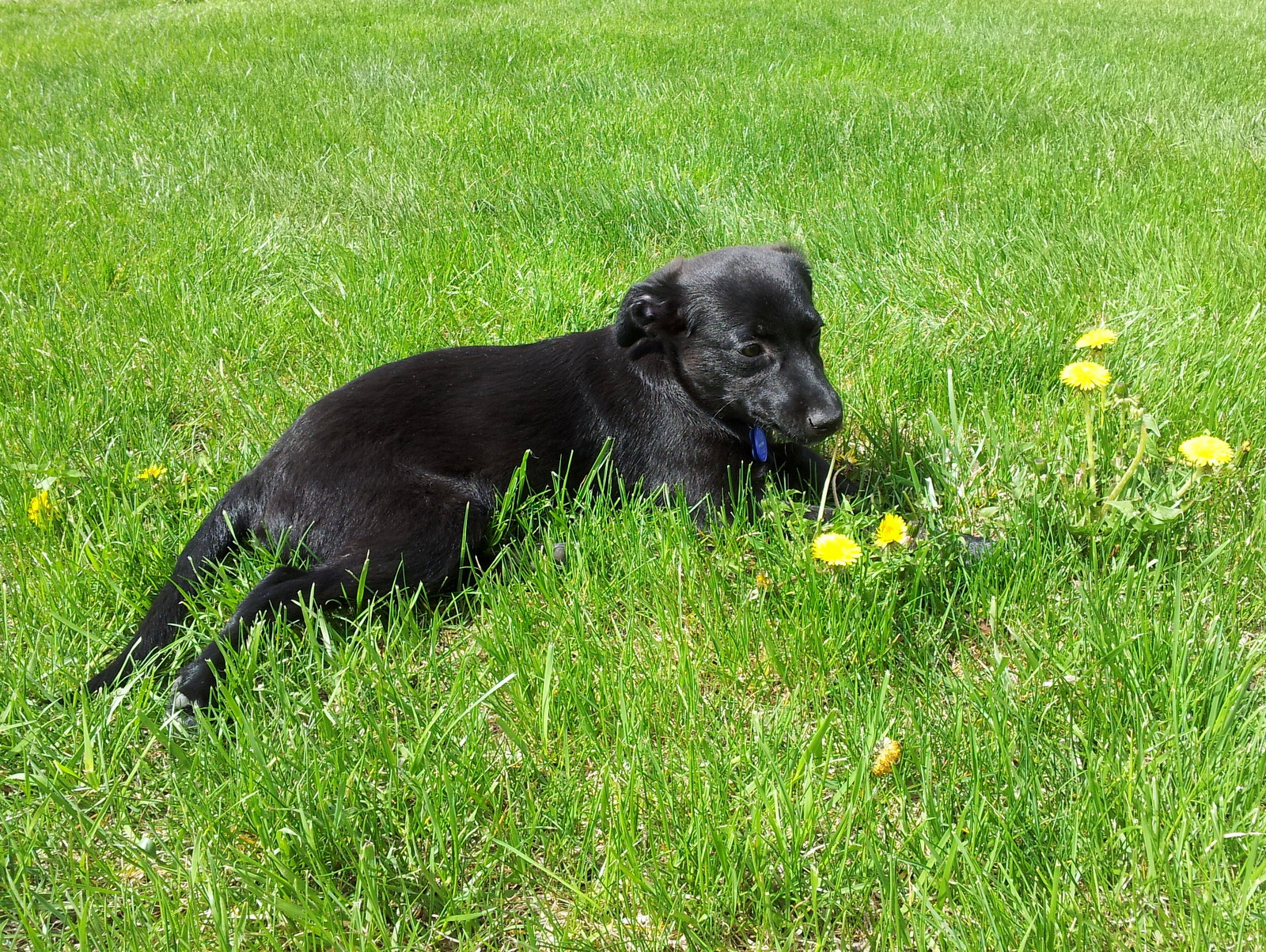 Aww…