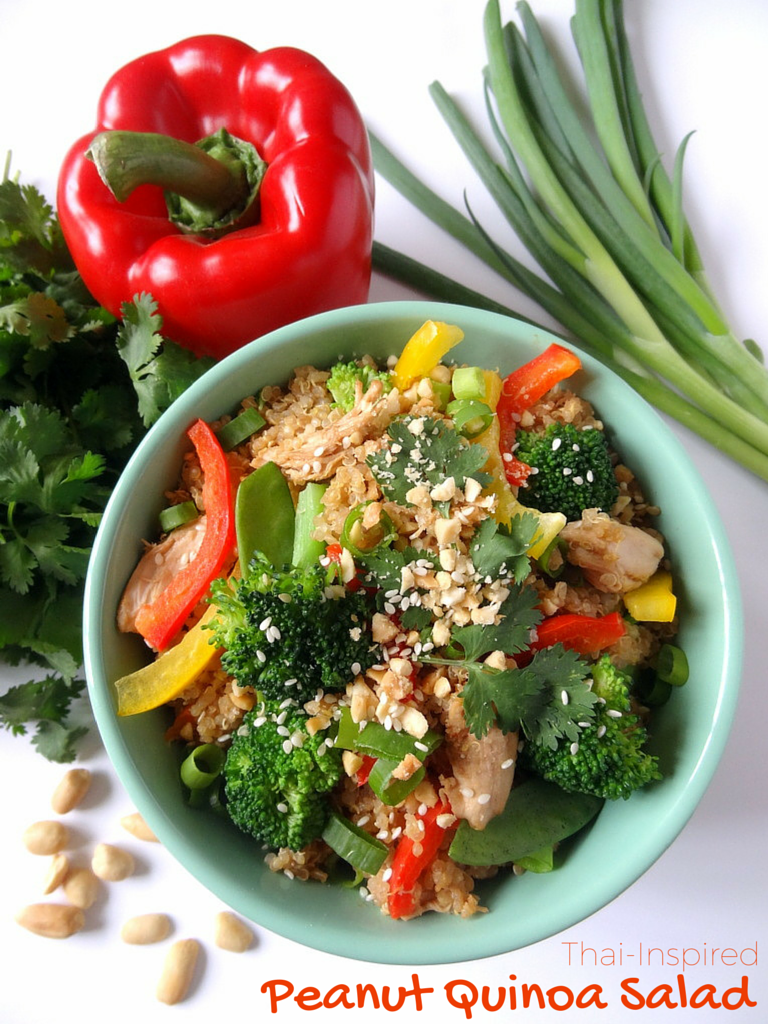 Last week, my boyfriend and I were eating this Thai-inspired peanut quinoa salad for dinner and watching an old episode of Modern Family. In the episode, Jay is trying to convince Manny to try pickles, and Gloria jumps in and suggests that in exchange, Jay should try blood sausage. As someone who doesn't eat a lot of meat in the first place (and who has always been somewhat of a picky eater), I find blood sausage rather unappealing, to put it mildly. So as Gloria unceremoniously dumps the sausage onto a plate for Jay, I make a face, and my boyfriend goes, "Mmm…it's really good!" I turn to him and narrow my eyes to make it clear that if this is something he's going to encourage me to try, he's barking up the wrong tree. He looks at me, surprised and a bit confused, and that's when I realize that he's referring to the peanut quinoa salad, and not paying much attention to the TV at all.
Oops. Please excuse the stink eye I just gave you.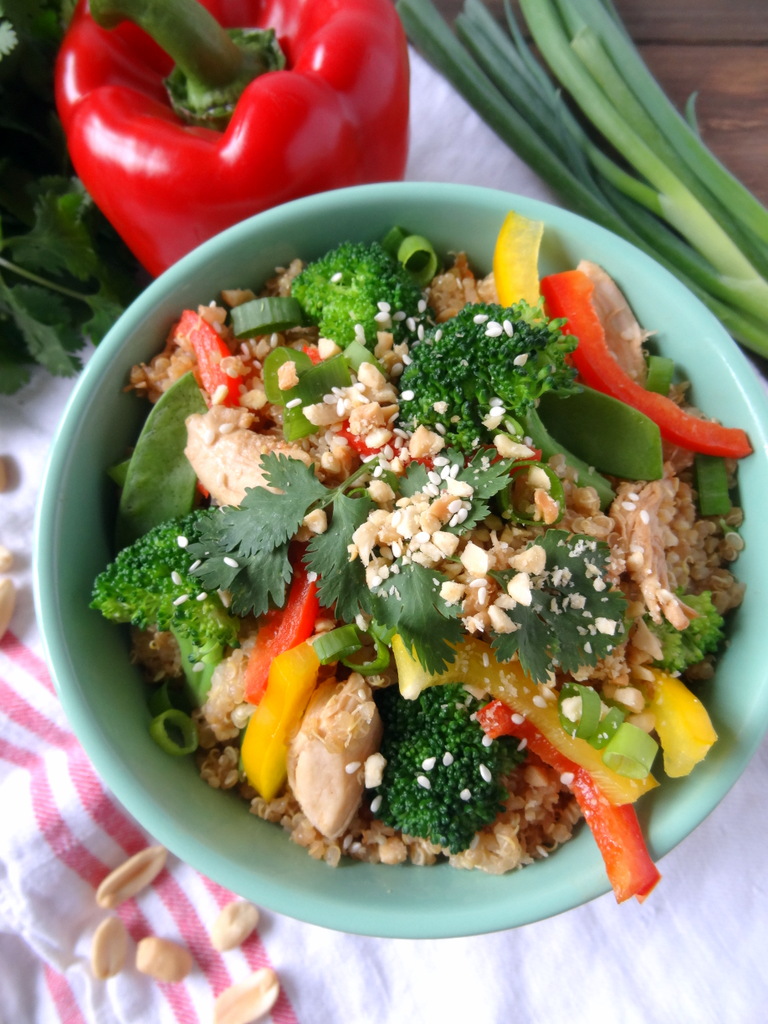 This quinoa salad is a great light(er) meal for spring, with its rainbow of veggies and its peanut-y, ginger-y sauce. It's similar to one of my favorite noodle dishes, but swapping quinoa for pasta helps makes this recipe gluten-free (if eating gluten-free is important to you, be sure to buy gluten-free soy sauce!), and I also reduced the brown sugar and oil in the sauce to make it a bit healthier.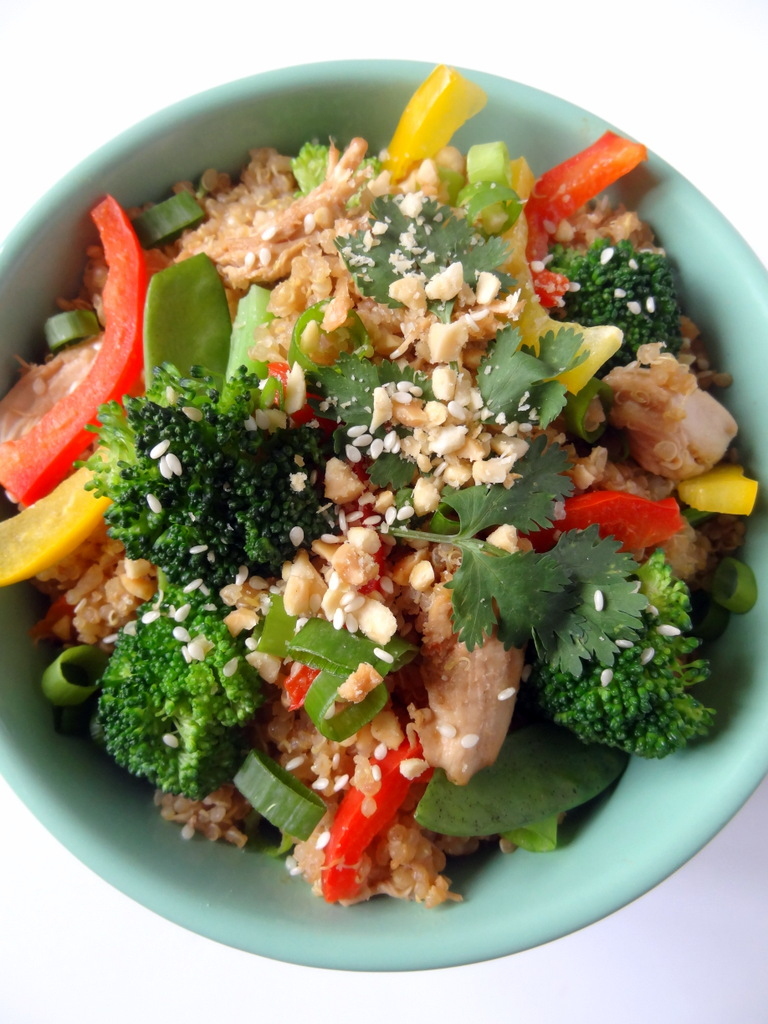 Now that the weather has finally started warming up—here in Michigan we've enjoyed a few glorious days of 70 degrees and sunny in the past week or so!—I've been craving lighter dishes packed with fresh ingredients, and this peanut quinoa really hit the spot. You can serve this dish warm or at room temperature, so I bet it would be a welcome contribution to a spring-time picnic or barbecue!
How is spring treating you all? Have you had a chance to enjoy a meal outdoors yet?