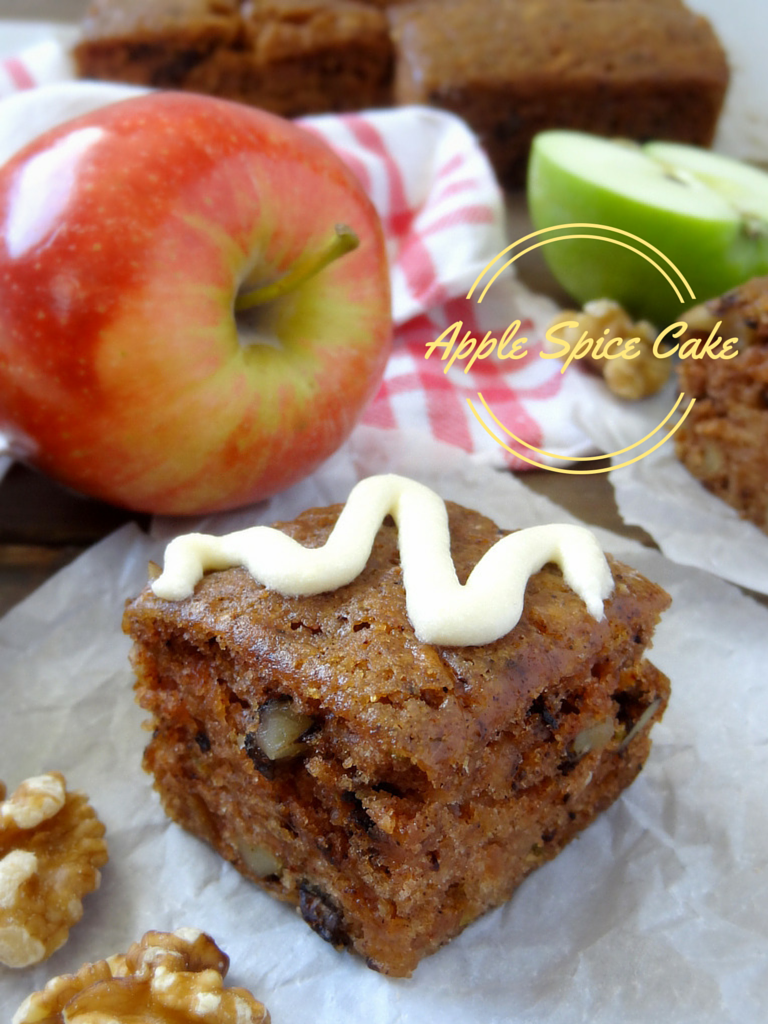 I'm sure some of you are thinking, "Apple cake?! But it's not fall anymore!" Well, as much as I love to feature seasonal foods, sometimes I'm inexplicably in the mood for something…unseasonal. Does that ever happen to you? Like, it's the middle of July and you think to yourself, "You know, I could really go for some pumpkin bread right about now!"? Luckily, apples are one of the few fruits that can easily be found in good supply year-round, so you can easily make this apple spice cake whenever you feel like it!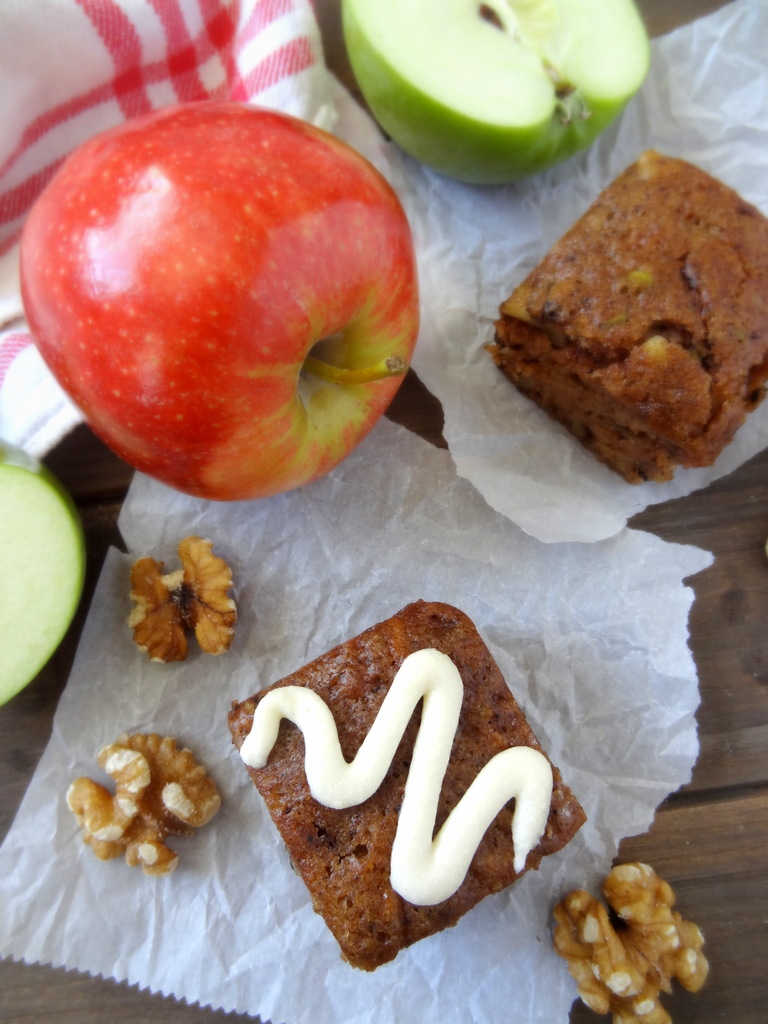 I first baked this apple spice cake over the holidays and was instantly smitten. It's ridiculously moist, packed full of sweet, fragrant spices, and just so happens to be vegan. That's right – you don't need any eggs or butter for it! That is a total plus in my book, since when I most feel like baking a cake is typically when I realize that I'm out of eggs or butter. Or both. Gotta love easy recipes, right?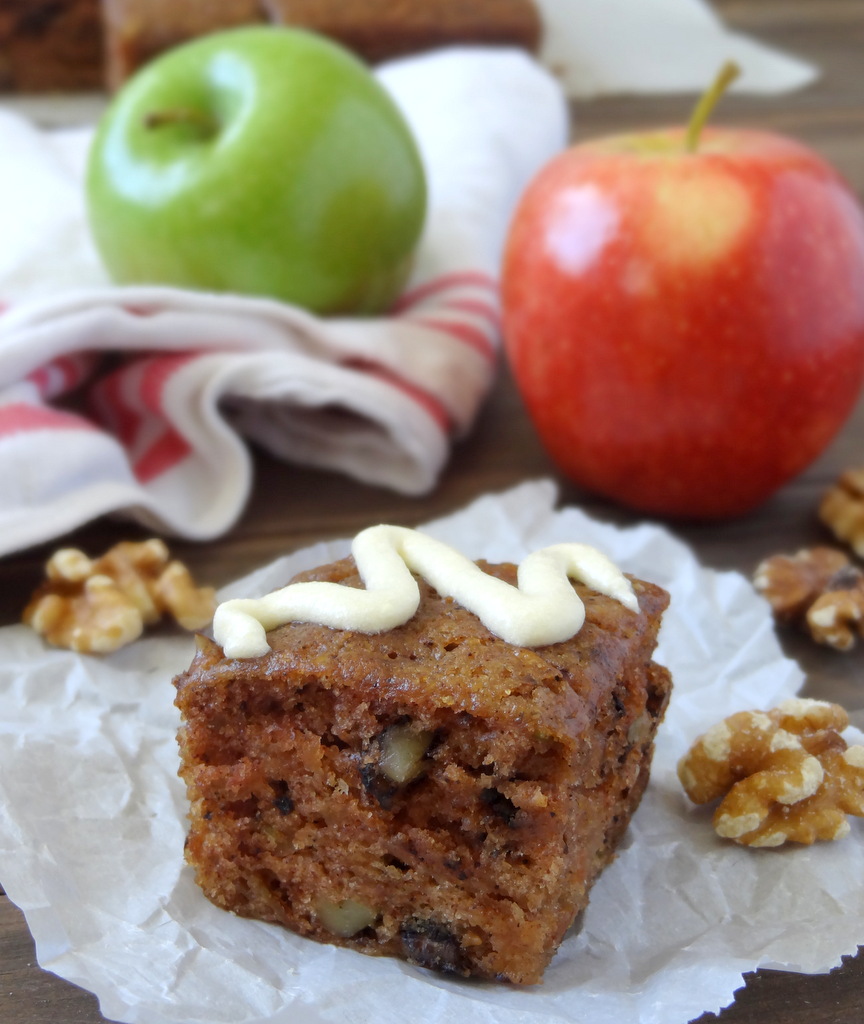 This cake is perfectly scrumptious on its own without any frosting, but frosting is still a nice finishing touch – and the frosting can easily be made vegan as well! The amounts listed will yield enough for a thin layer or a decorative drizzle.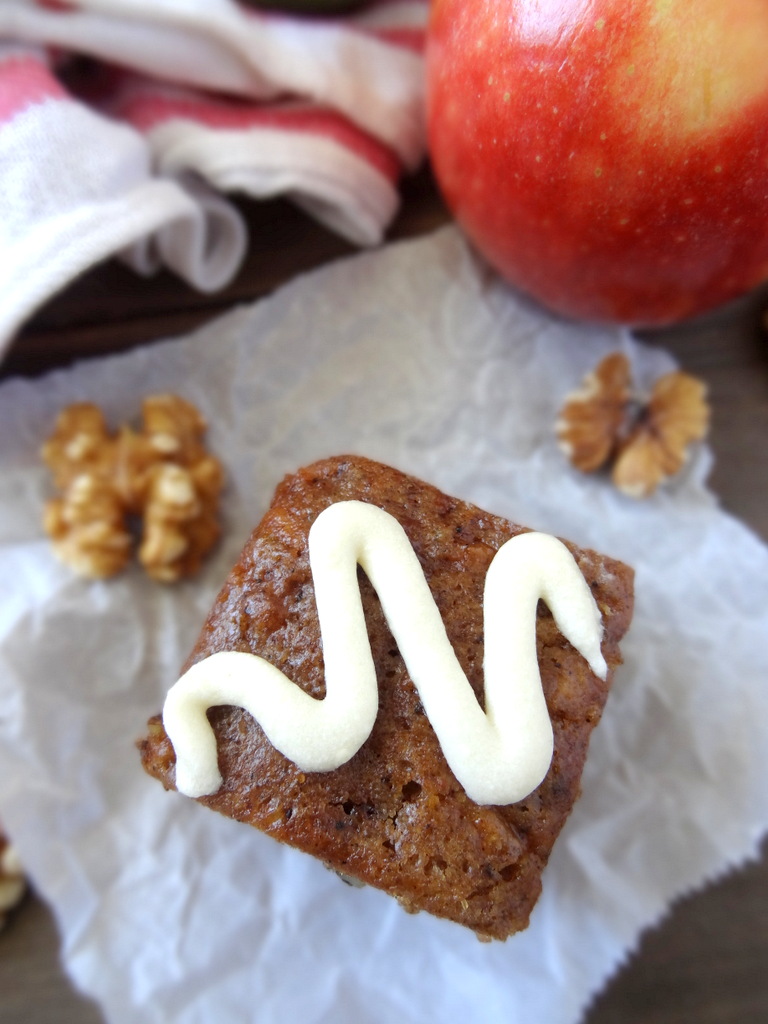 One of the (many!) things I love about this apple spice cake is how it uses grated apples instead of chunks of apple. I've tried a few apple cakes in the past that were somewhat lackluster: on the dry side but studded with chunks of juicy apple. With this cake, I wanted the juiciness of the apple to permeate the whole cake down to the last crumb, and using grated apples does just that! If you prefer to see chunks of apple in the cake, you could try grating one apple and dicing the other.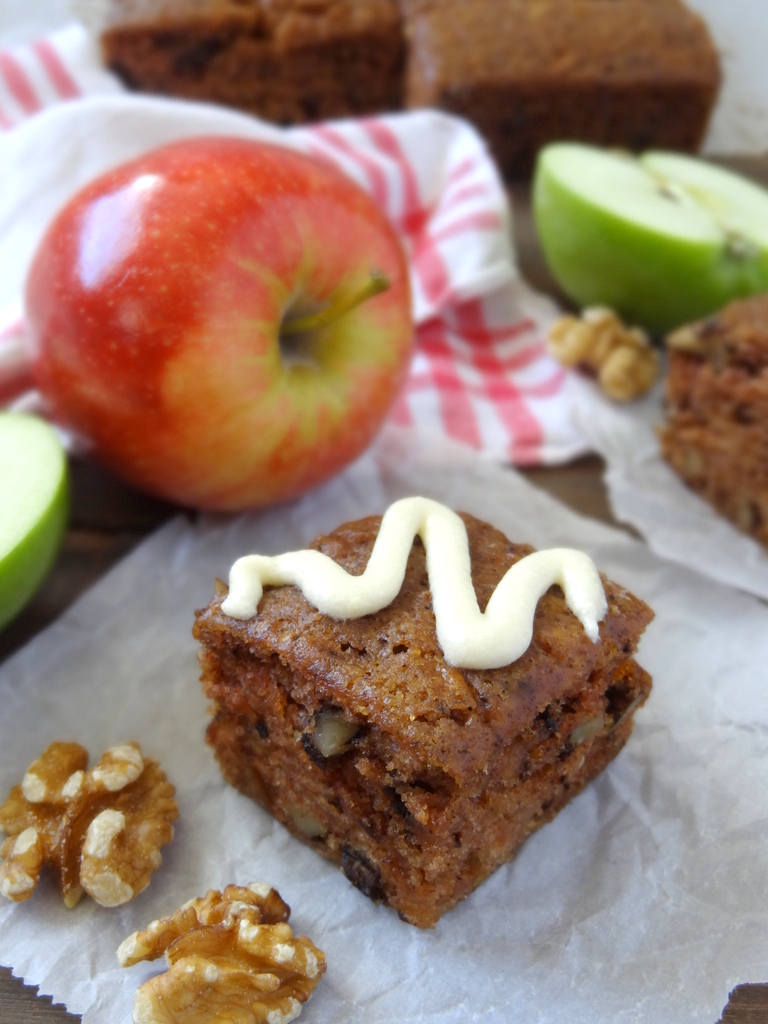 This cake may not be seasonal, but it's certainly sensational! I hope you all have a great (and cake-filled) week!