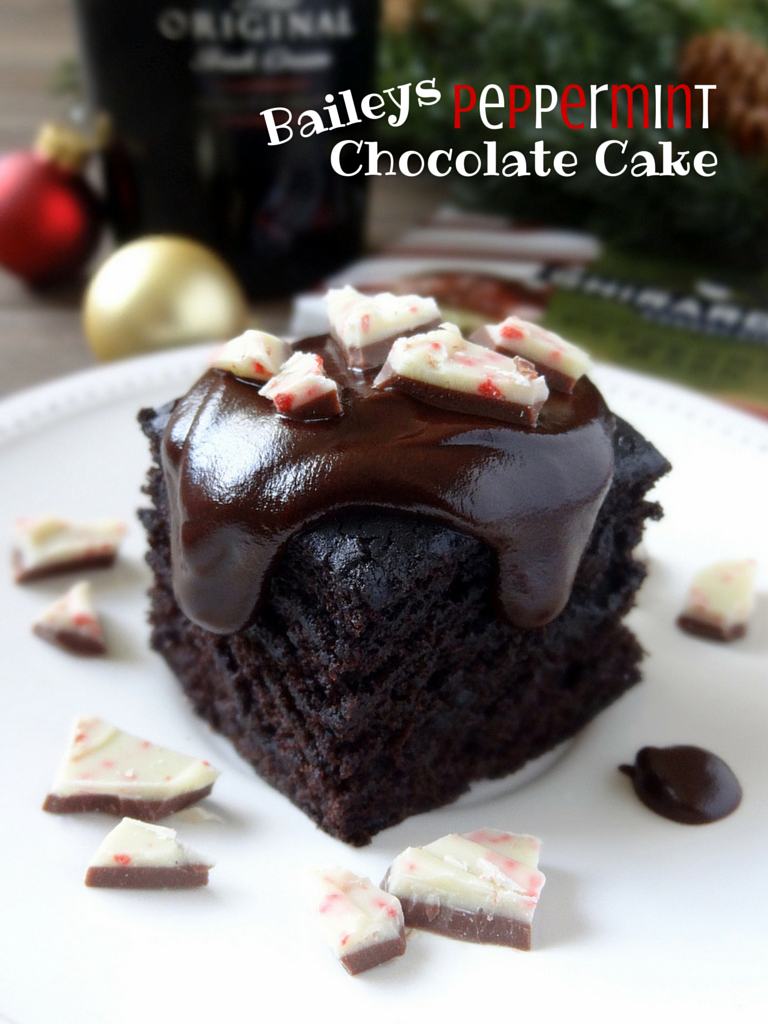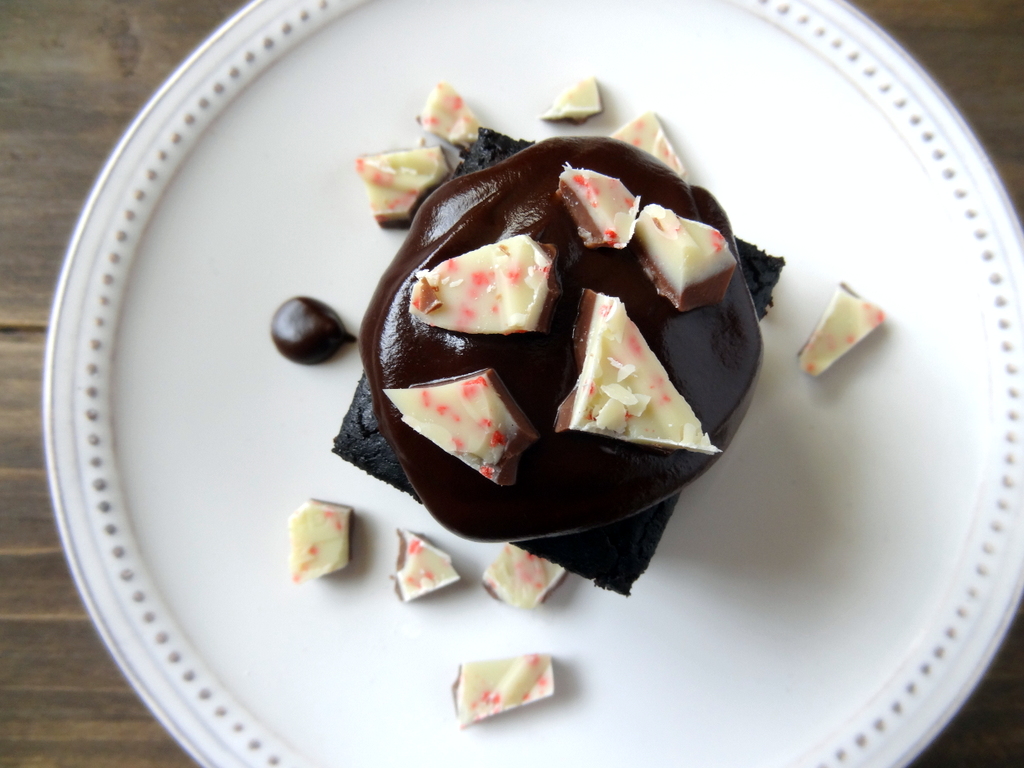 There's something magical about recipes whose ingredients you always have on hand, so that when cravings strike, you can whip up something to satisfy those cravings without ever having to leave the house. Because having to the leave the house means having to put on real pants, and let's be honest. There are days when ain't nobody got time for that, you know?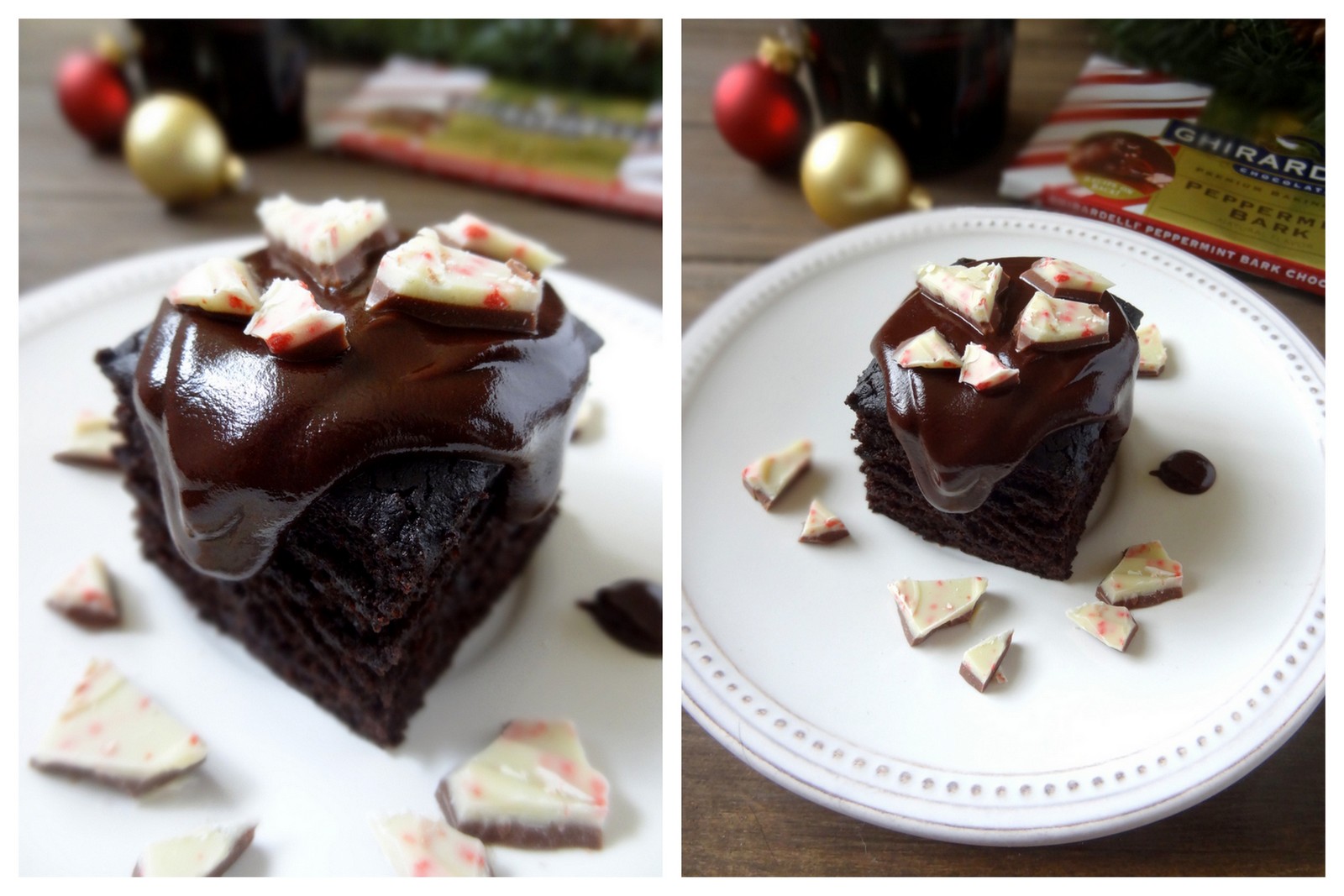 I'm currently in the middle of final exams (and papers and grading). So yeah…real pants?
Not happening.
This Baileys peppermint chocolate cake is one of those magical recipes. The cake itself doesn't require eggs or butter, or even chocolate chips. It's actually vegan! Well, until you get to the Baileys ganache. Now, for the ganache, you're going to need some butter (or margarine) and chocolate chips and Baileys, but if you're in a real bind, you can skip the ganache (gasp!) and the peppermint bark and this cake will still help you through your chocolate crisis.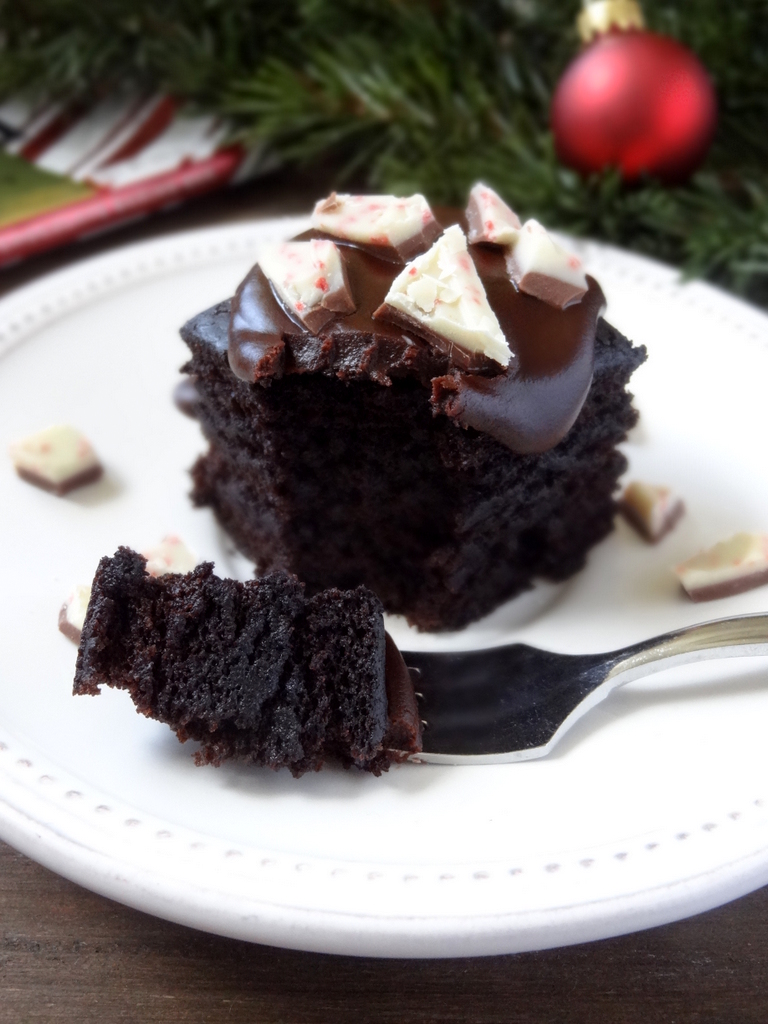 I love this cake. My mom has been baking it for years. It's fudgy and moist, and is a great basic chocolate cake recipe to have around – you can eat it plain (I promise, it's still scrumptious!), you can double the recipe and make a frosted layer cake, or…you can do like I did and dress it up for the holidays with some Baileys Irish Cream ganache and peppermint bark! All up to you. Just be sure to remember your cake pants!