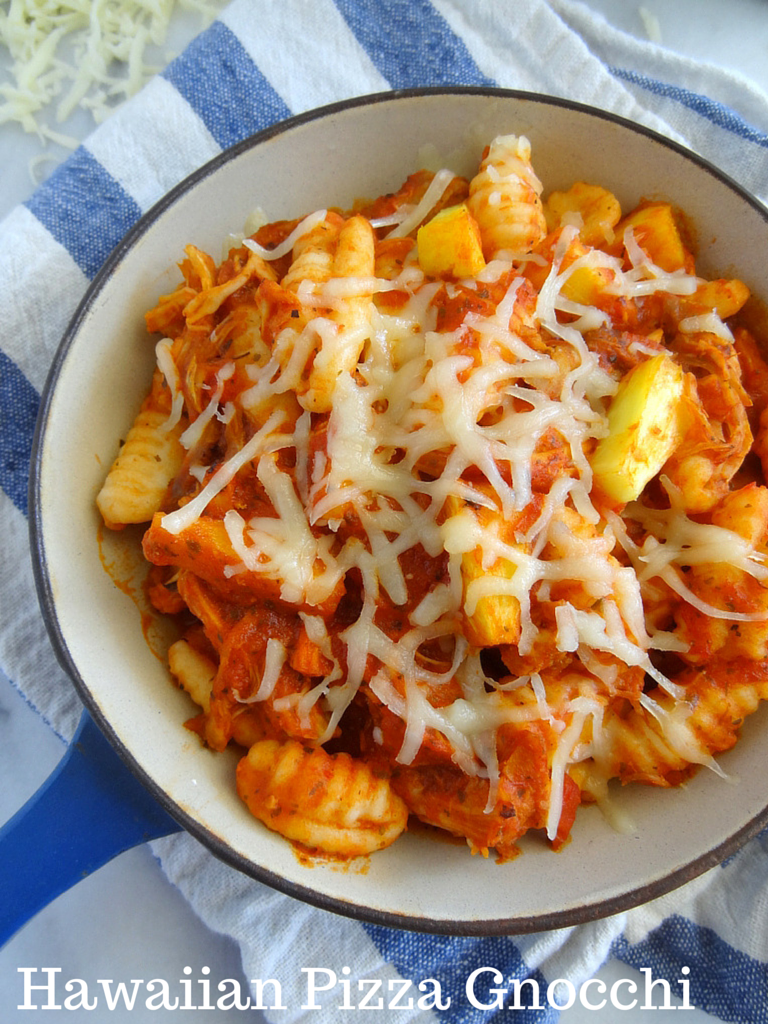 My university is on break this week. Most people I know seem to be fleeing Michigan for warmer places, but since I'm staying in town, I'm leaving it up to my food to transport me (mentally) to balmy, faraway destinations. Last week I shared a tropical version of carrot cake with you, so we're all set on the dessert front (which is, incidentally, how my family often works – make dessert first and figure out dinner later). Today, for our entrée, I've made us some Hawaiian pizza gnocchi!
Now, if the thought of tomato + cheese + pineapple makes you blanch, you should probably just stop reading now. People seem to be pretty divided on the topic of Hawaiian Pizza. I personally have always loved it and was puzzled when I first realized that it makes some people's stomach turn. But to each his or her own, right?
Anyhow, if you're still reading, I'll assume you're on board. This Hawaiian pizza gnocchi combines soft, pillow-y gnocchi with your favorite marinara sauce, chunks of sweet pineapple, shredded chicken (you can sub in pork or ham if you want to go the more traditional flavor route), and ooey-gooey, stretchy mozzarella. Does it get any better than that?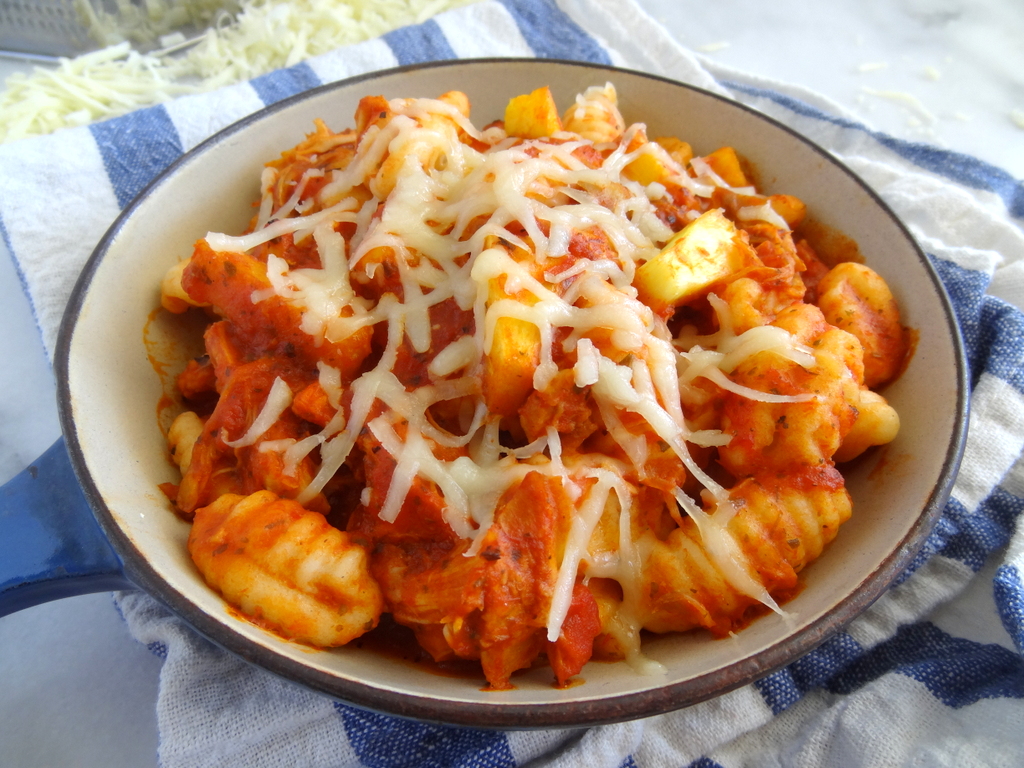 Yes, actually, it DOES get better, because this dinner can be on the table in about 30 minutes! It's super easy, since it uses premade gnocchi and marinara sauce from a jar (you can, of course, make these from scratch, but I'm all about embracing the lazy today – join me, why don't you?!), and tastes like a pizza but without all that fuss of making and rolling out dough.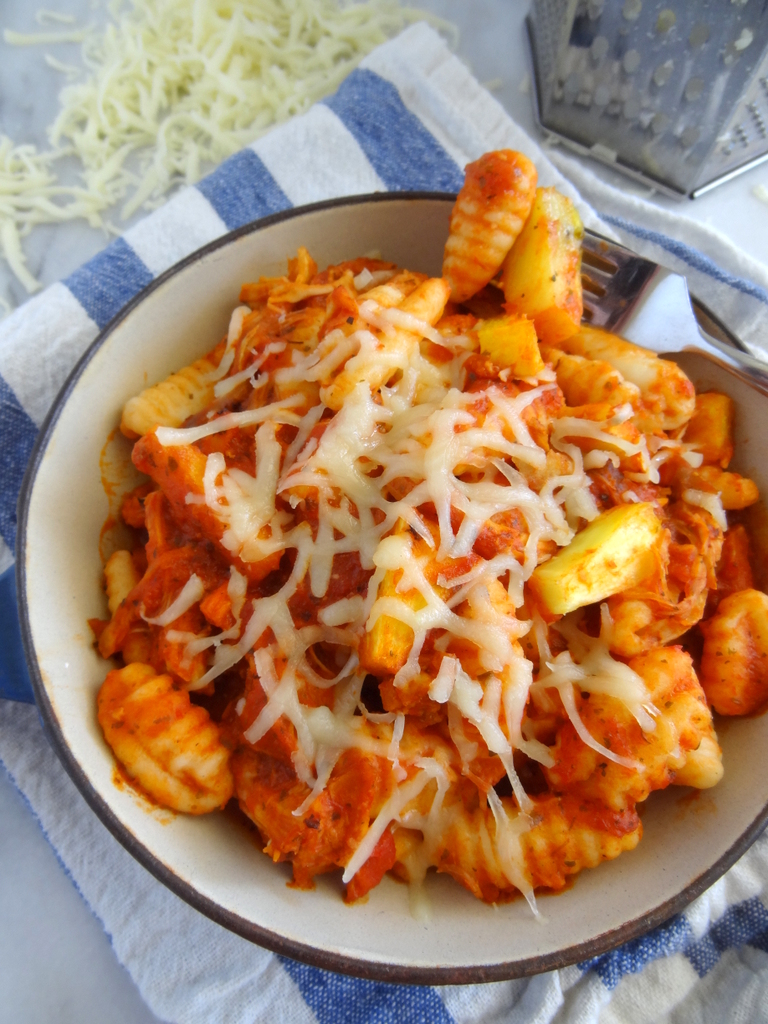 Now tell me (so I can live vicariously through you and/or have major travel envy), where was the best warm-weather/tropical/beachy vacation you've ever taken?