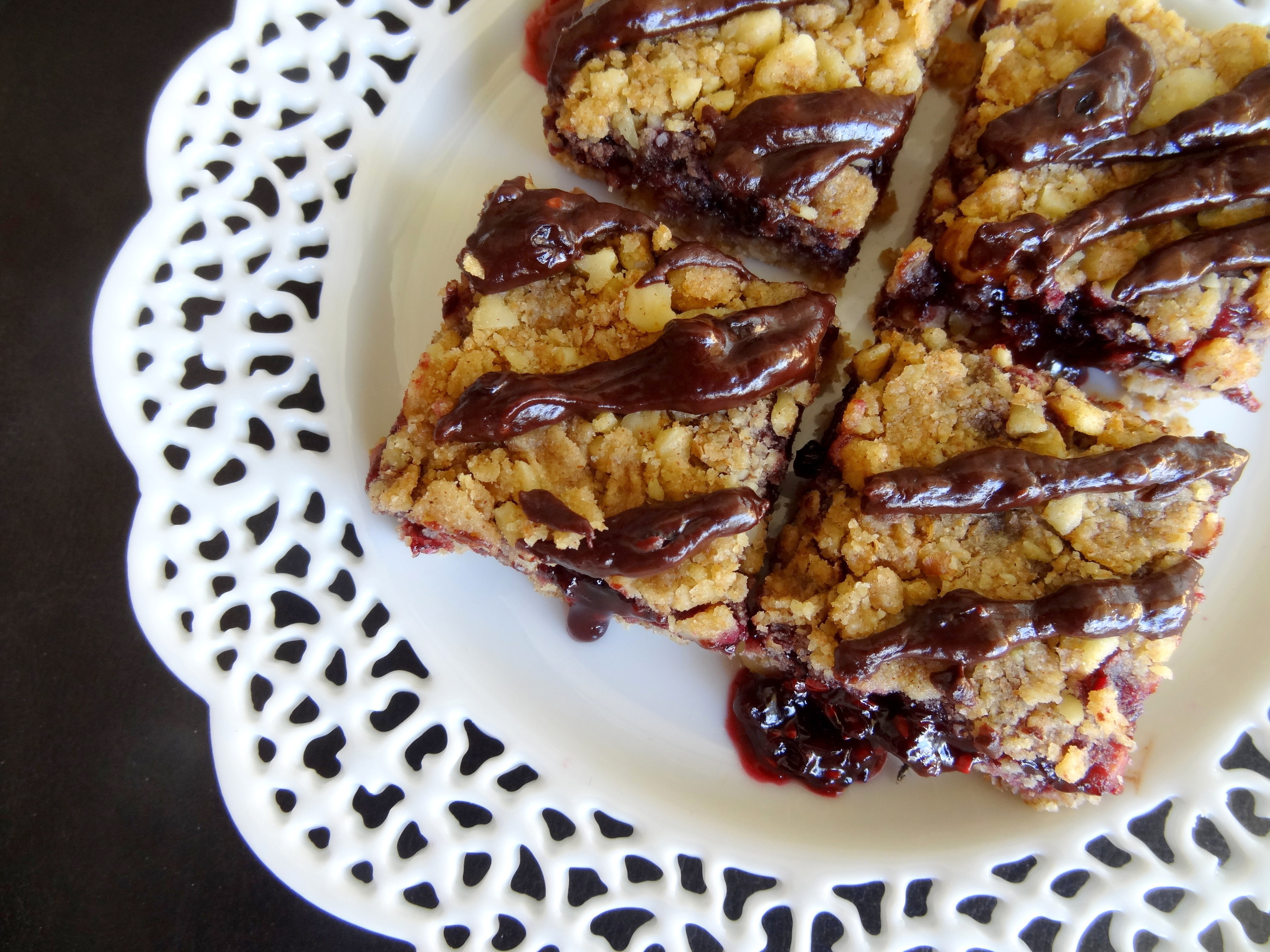 Towards the end of the summer, my uncle sent me a jar of his homemade elderberry jam. Without any clear memory of having tried it before, I was a little unsure when he told me that elderberries have a distinctive flavor and that it's not for everyone. I really like it, though! The jam isn't overpoweringly sweet like many store-bought fruit jams, and it has a nice sort of wholesomeness that conjures up a picture in my mind of simpler times, when people knew where their food came from and corn syrup wasn't practically its own food group.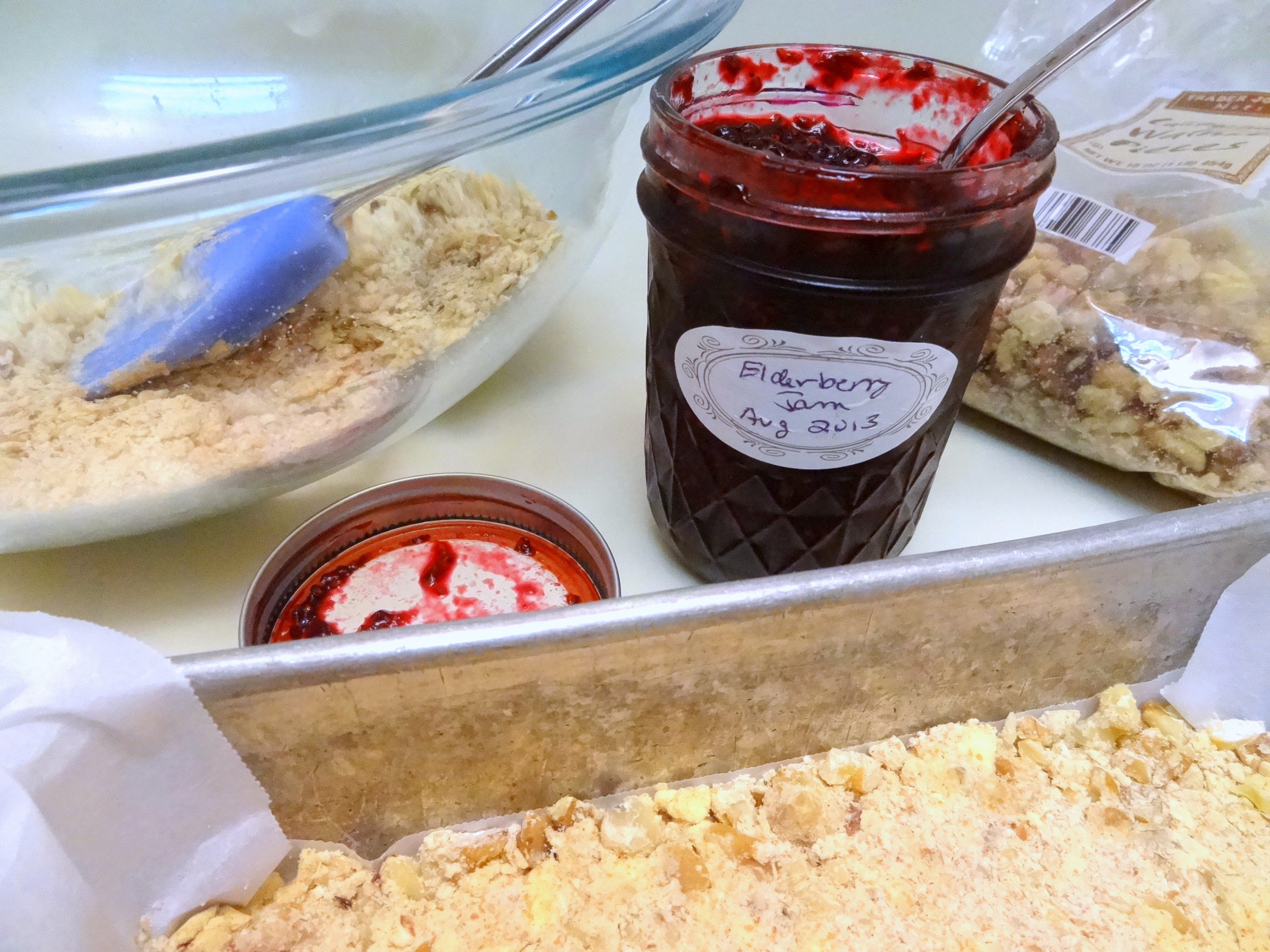 The recipe I based these linzer bars on is from a cookie cookbook that my mom gave me for Christmas when I was a child. On the inside cover, she wrote, "Knowing that Christmas is your favorite time of year (and that your hobby, you say, is eating) this book should make many happy memories for you and those you love." Reading this makes me smile – I can't remember saying that eating was my hobby, but it certainly sounds like something I would have said.
I have to confess: since the recipe I based these on is one I've used numerous times before, I only glanced at the recipe, focusing more on the alterations I wanted to make. Well, I made one inadvertent alteration – I completely forgot to include the cup of powdered sugar the original recipe calls for, and didn't even realize this omission until I came here to type up the recipe! On the plus side, the bars seem to hold up fine and taste great without the sugar, so here you go – a low(er) sugar dessert!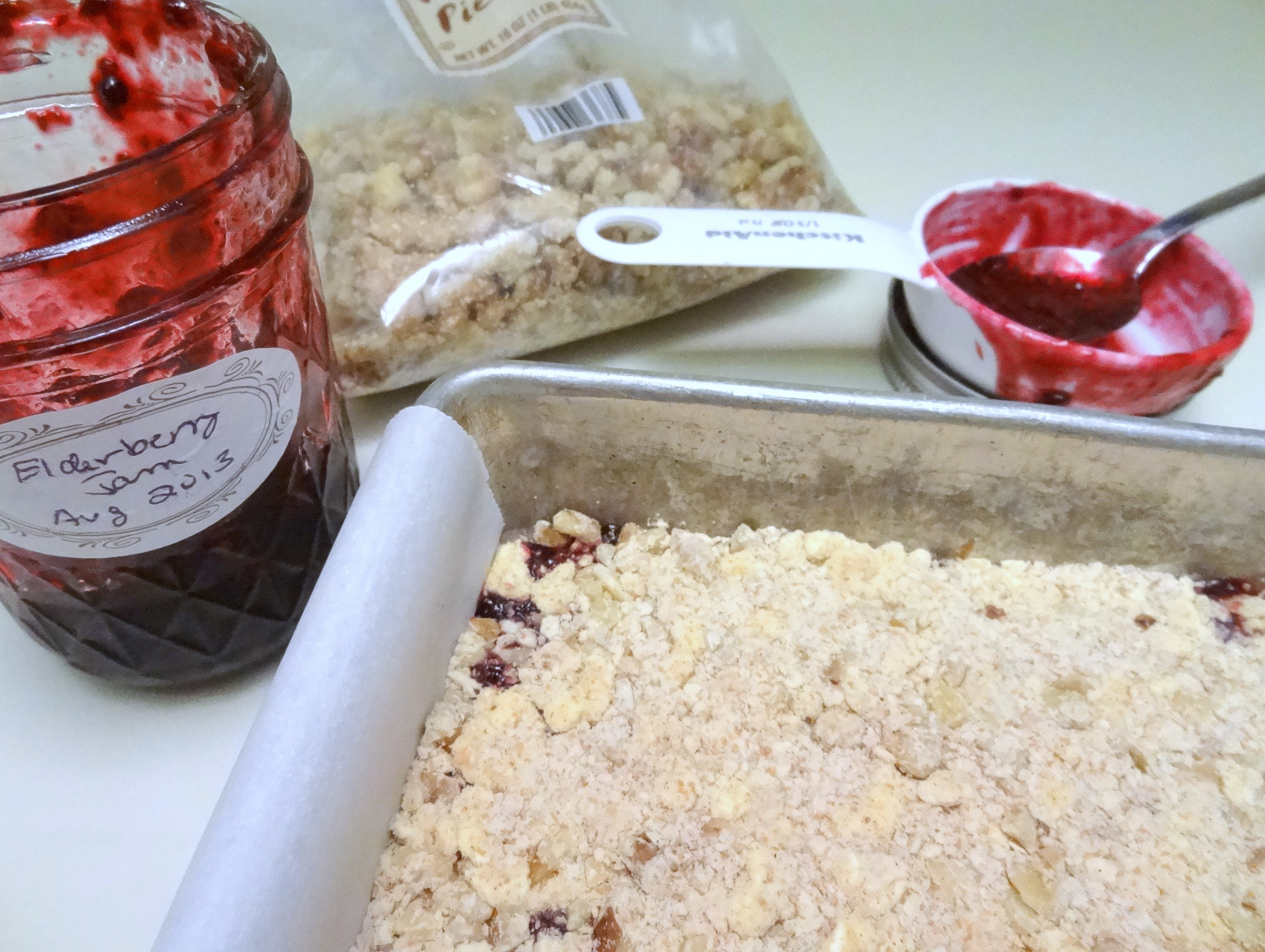 These linzer bars are really yummy – plus, they're pretty and quite simple to make! For my twenty-first birthday party, I made a different version of these (no chocolate, store-bought raspberry jam, and WITH powdered sugar, since apparently I still knew how to follow a recipe back then), and my friends were impressed. To be fair, I think they were just impressed at the idea of food being provided—and made from scratch—at a college party, but nonetheless, these bars a great alternative to cookies or brownies if you want a finger-food dessert for a party or gathering.