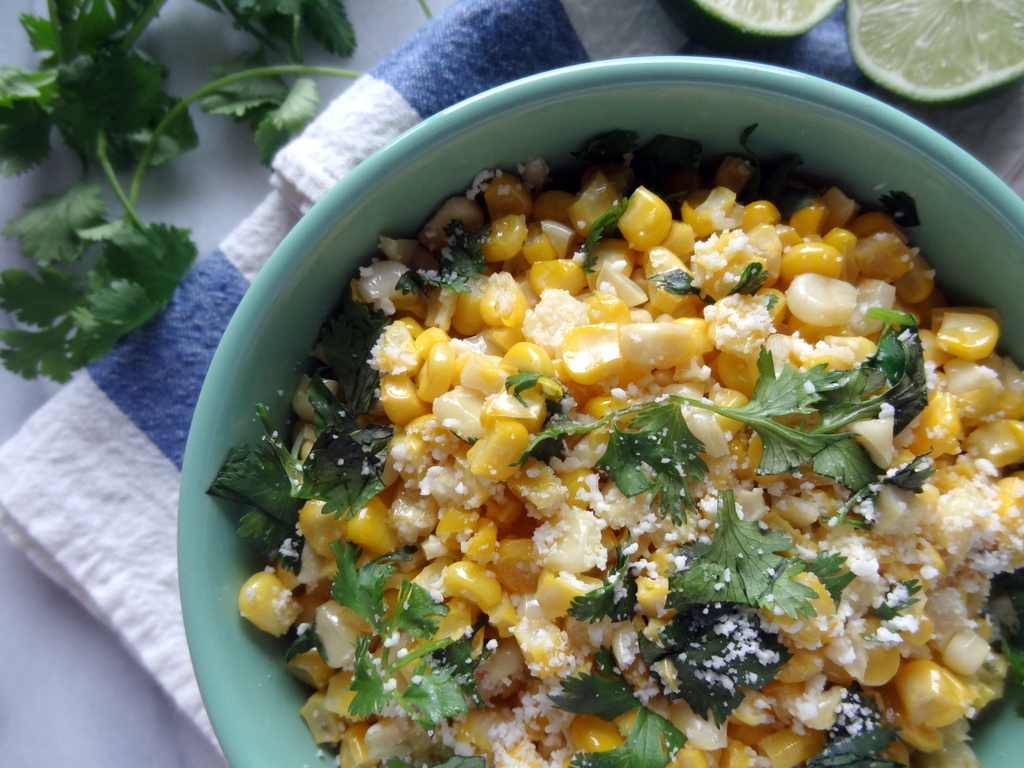 Since I'm feeling a little lazy today, I'm bringing you a recipe for a really simple yet lip-smackingly yummy side dish, Mexican cotija corn. Having a ready supply of fresh, sweet corn is one of the perks of living in the Midwest, and I'm excited to make good use of it this summer! Cotija, however, is a bit harder to come by in Michigan, and I'm surprised that it was here in the Midwest that I first heard of cotija, given that I grew up in the land of abundant Mexican food.
Cotija is a cheese named after the town of Cotija, located in the Mexican state of Michoacán. Somewhat of a cross between feta and parmesan, cotija has a dry, crumbly texture (it's often sold already crumbled) and a salty taste. Like feta, cotija doesn't melt, but unlike feta, cotija is made from cow's milk and has a distinctly salty flavor, rather than tangy or sour. This saltiness complements the sweetness of the corn and the mild kick of the cilantro, providing an extra element of texture as well.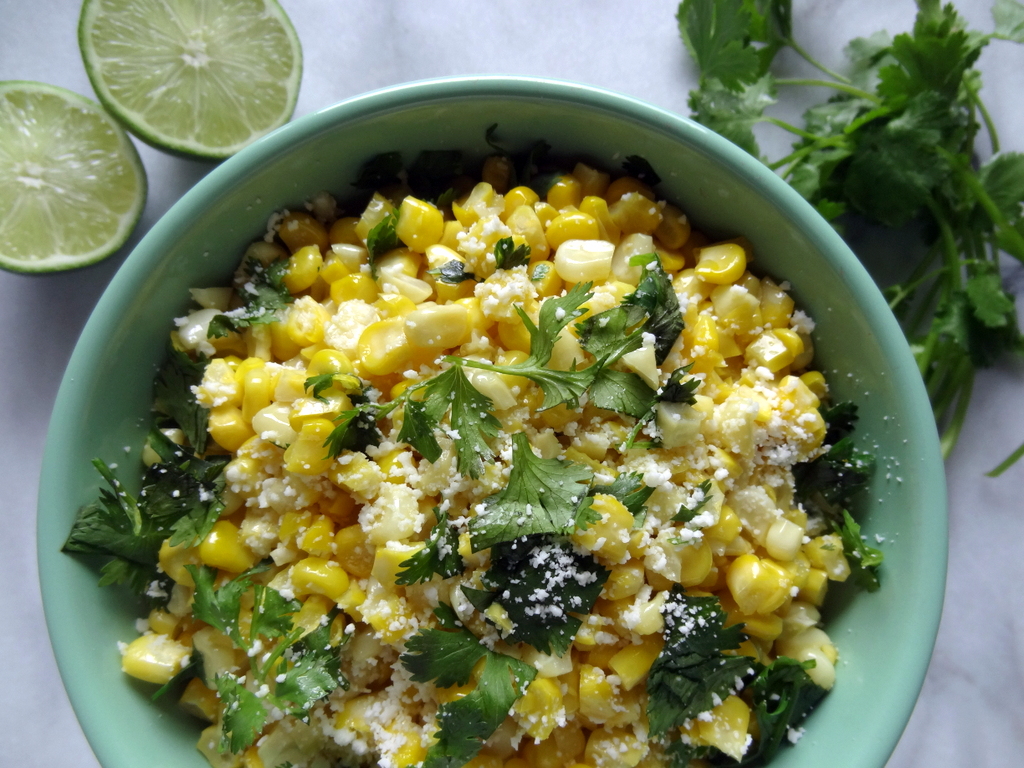 Corn was one of [the few] vegetables I loved as a child, and it's still one of my favorites today. I think it has to do with the relatively starchy nature of corn – it induces a satisfaction similar to the one I get from having a big bowl of pasta in front of me. I actually made this Mexican cotija corn in lieu of a pasta side dish when we were having a few friends over for dinner, one of whom is gluten intolerant, and by the end of dinner, not a kernel was left to be seen!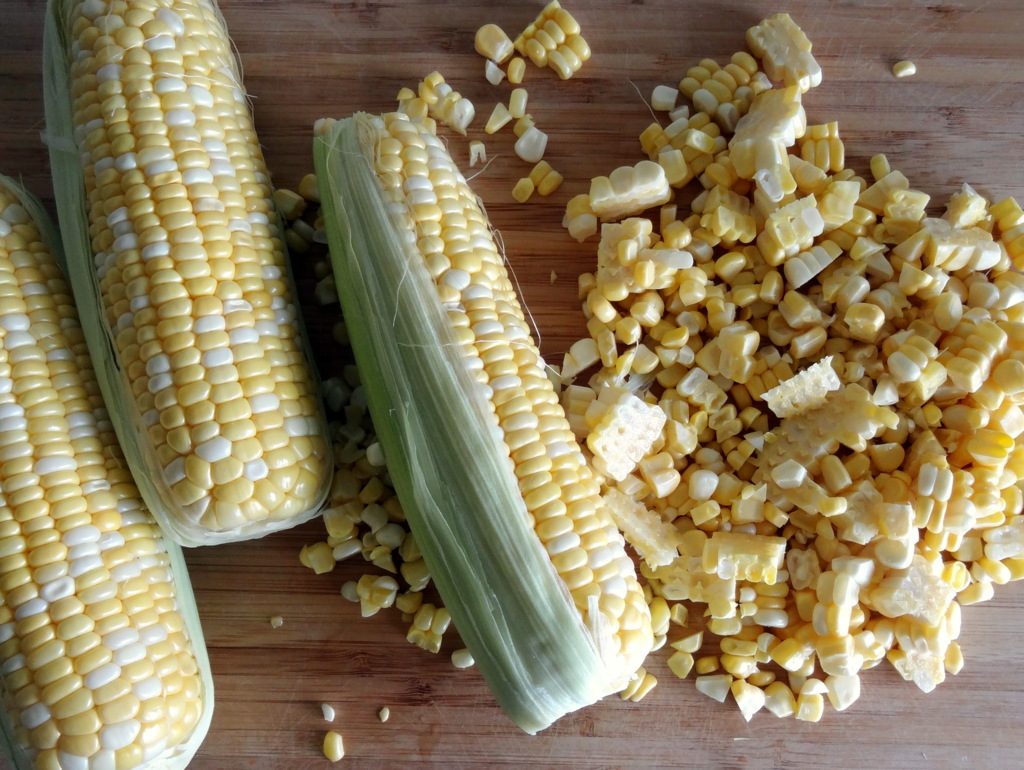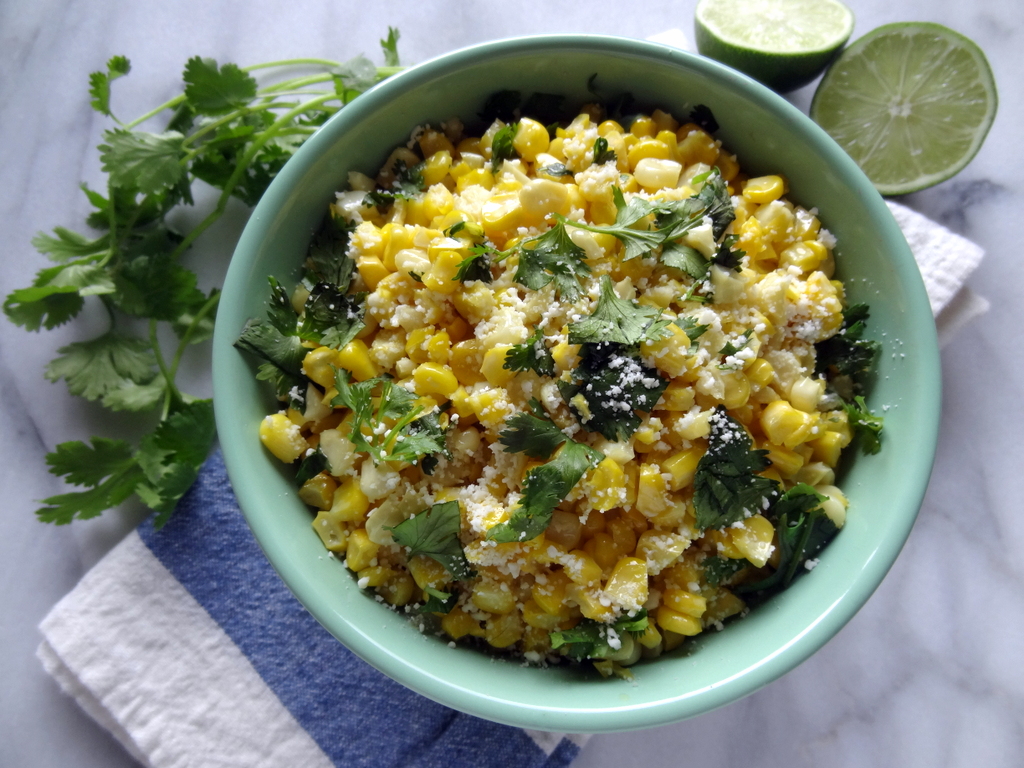 Mexican Cotija Corn
2016-01-18 14:40:27
Ingredients
5 medium-sized cobs of corn
3 tablespoons butter
2 cloves garlic, minced
1/2 cup cilantro, roughly chopped
1/3 cup crumbled cotija cheese
1/2 teaspoon black pepper
juice from 1 small lime
Instructions
Clean the corn cobs, removing the husks and corn silks. Using a sharp knife, remove the kernels from the cobs, discarding the cobs afterward.
In a large skillet, heat the butter over medium heat until completely melted.
Add corn and garlic to the skillet and cook, stirring occasionally, until the corn has softened, about 10-12 minutes.
Remove the skillet from the stove. Stir in cilantro, cotija, and black pepper. Squeeze lime juice on top or serve garnished with slices of lime.
Notes
Serves 4-6.
If you are using frozen corn, you will need 1 1/2 pounds.
Put on Your Cake Pants http://putonyourcakepants.com/
This recipe is my contribution to this month's Cheese, Please! challenge over at Fromage Homage. Be sure to check out the other recipes this month, featuring all sorts of yummy seasonal foods!