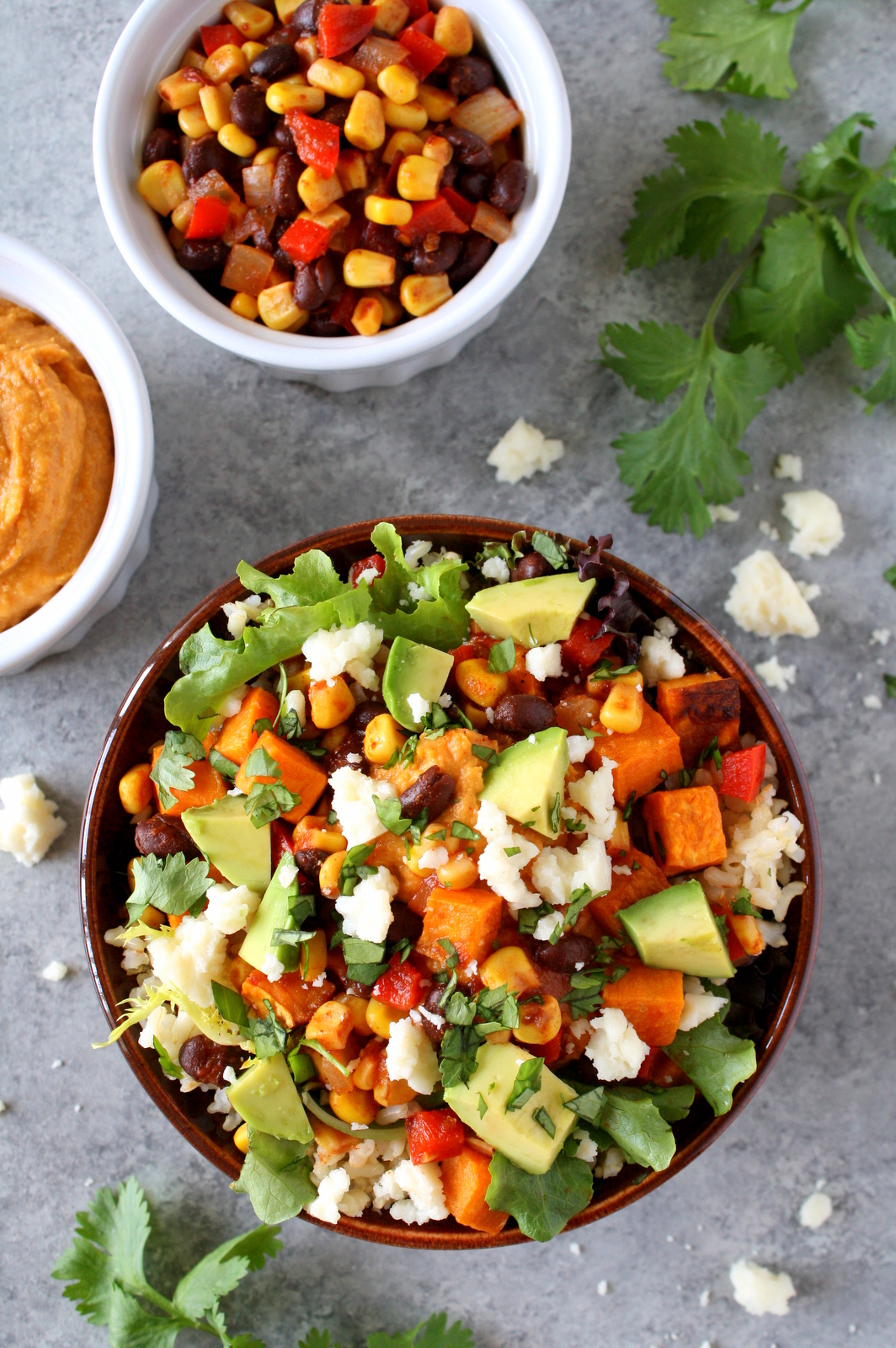 Earlier this summer, I came up with a recipe to imitate Trader Joe's cowboy caviar, and I've made it three additional times since then. The only downside to making it at home is that it doesn't keep as long as the store-bought version—and I suppose that's the natural tradeoff when there are fewer preservatives involved. Since the recipe makes quite a bit, I've been finding new uses for it, including these Mexican-inspired hummus bowls, an easy and filling dinner that's perfect for meatless Monday (or any day of the week!).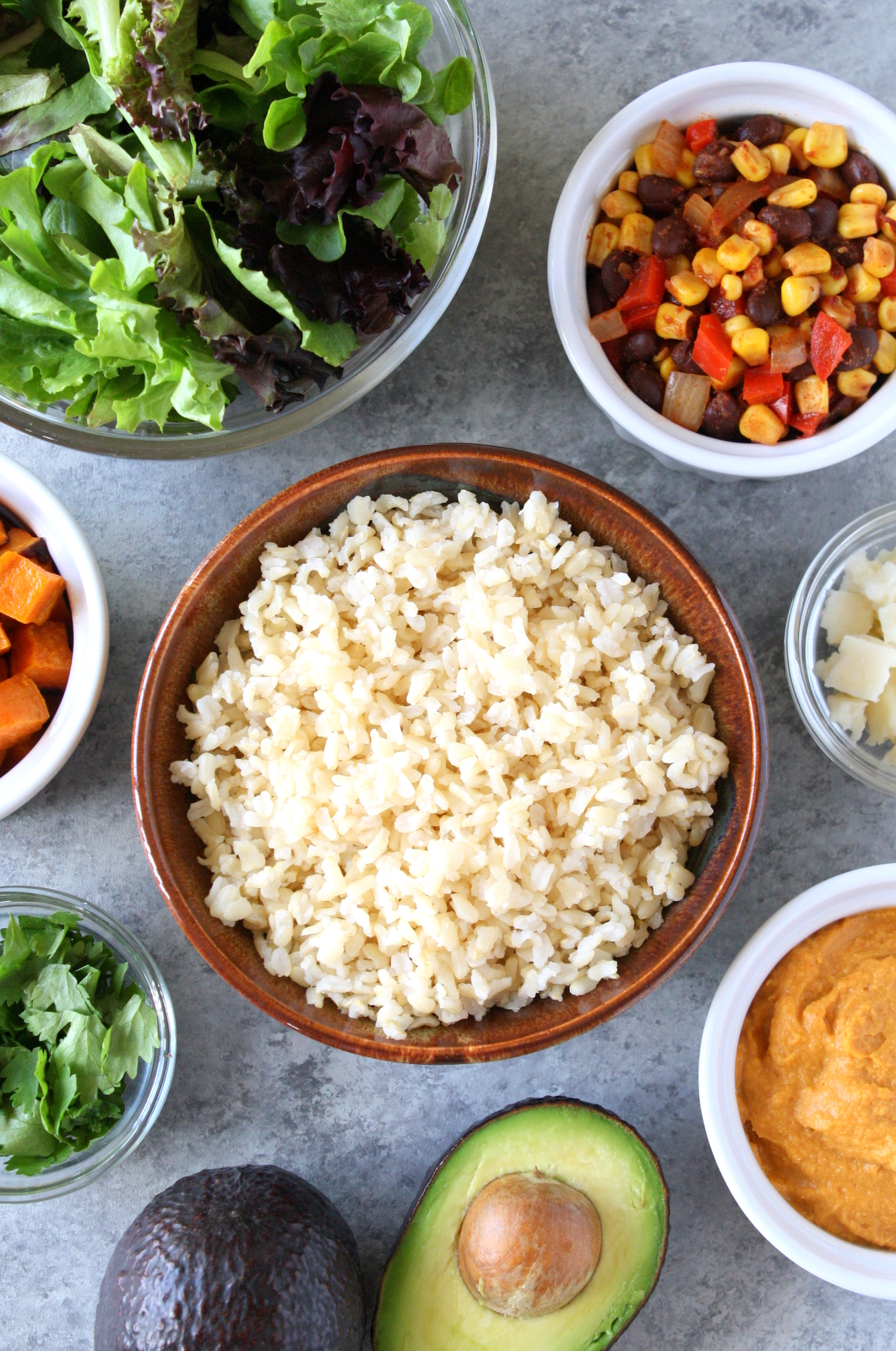 If you aren't in the mood for making cowboy caviar from scratch, you can use your favorite store-bought corn salsa or even substitute some canned corn, canned beans, and a splash of tomato-based salsa or hot sauce. As for the hummus, which combines with the salsa to make a zesty, flavor-packed "dressing" for the rice and veggies, feel free to use any flavor that piques your interest: original, roasted garlic, chipotle, sweet potato, etc. It's sort of like a pick-your-own-adventure dinner – and it's always nice to have options, isn't it?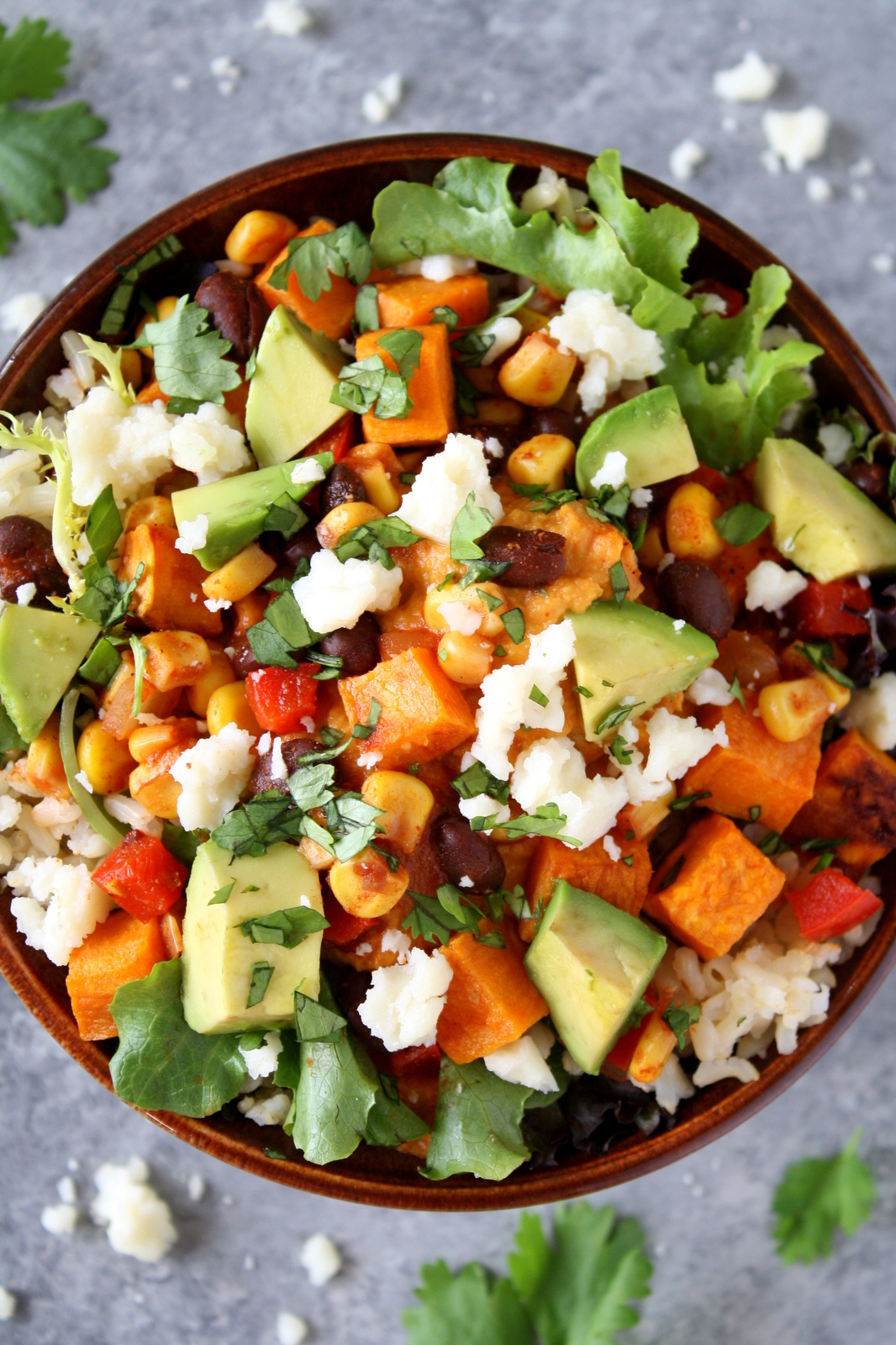 With the back-to-school season already or soon-to-be upon so many of us, simple meals like these Mexican-inspired hummus bowls can be a real lifesaver. They're quick and satisfying, like burrito bowls from Chipotle, but at a fraction of the cost!
What are your favorite ways to use up leftover salsa?
Recipe of the Week
,
Fiesta Friday
(cohosted by
cookingwithauntjuju.com
and
Herbs, Spices and Tradition
), and
What's for Dinner? Sunday
.