This shop has been compensated by Collective Bias, Inc. and Constellation Brands. All opinions are mine alone. The following content is intended for readers who are 21 or older. #CervezaCelebration #CollectiveBias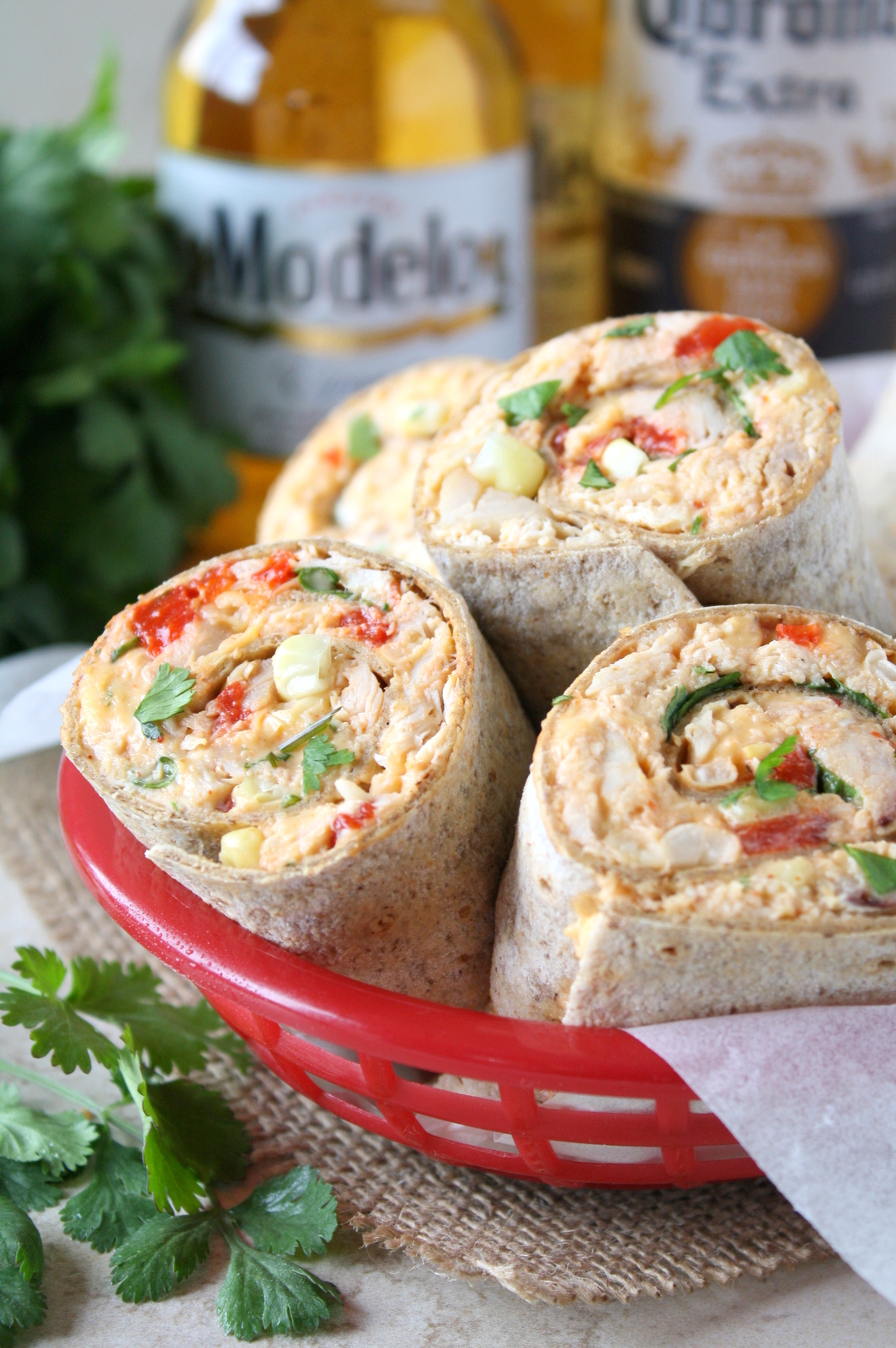 Despite growing up in California, where I've found that Cinco de Mayo celebrations are, on the whole, a bit more common and a bit rowdier than in the Midwest, my all-time favorite Cinco de Mayo was the first one I spent in Michigan. The semester had just ended and the weather was finally warm enough to go outside without a jacket, so I asked around to see if any of the other grad students were planning anything. No one was, but with a large contingent of native Californians and Texans in the department, I quickly found enough Mexican food enthusiasts and arranged a low-key potluck in a local park.
In retrospect, a big reason why this celebration meant so much to me was because it was the first time that I truly felt like a part of the department: I had survived year one of the PhD program, I had taken it upon myself to organize a social event (a big deal for an introvert like me), and people actually came. Fun was had by all (including Phoebe, who was just a wee little pup at the time), thus reinforcing my belief that oftentimes the most memorable events are the laid-back ones with minimal fuss and minimal planning. I created these fiesta beer cheese pinwheels with exactly that kind of gathering in mind: they're simple, quick to make (just twenty minutes from start time to chow time!), and can easily be scaled up or down depending on the size of the crowd.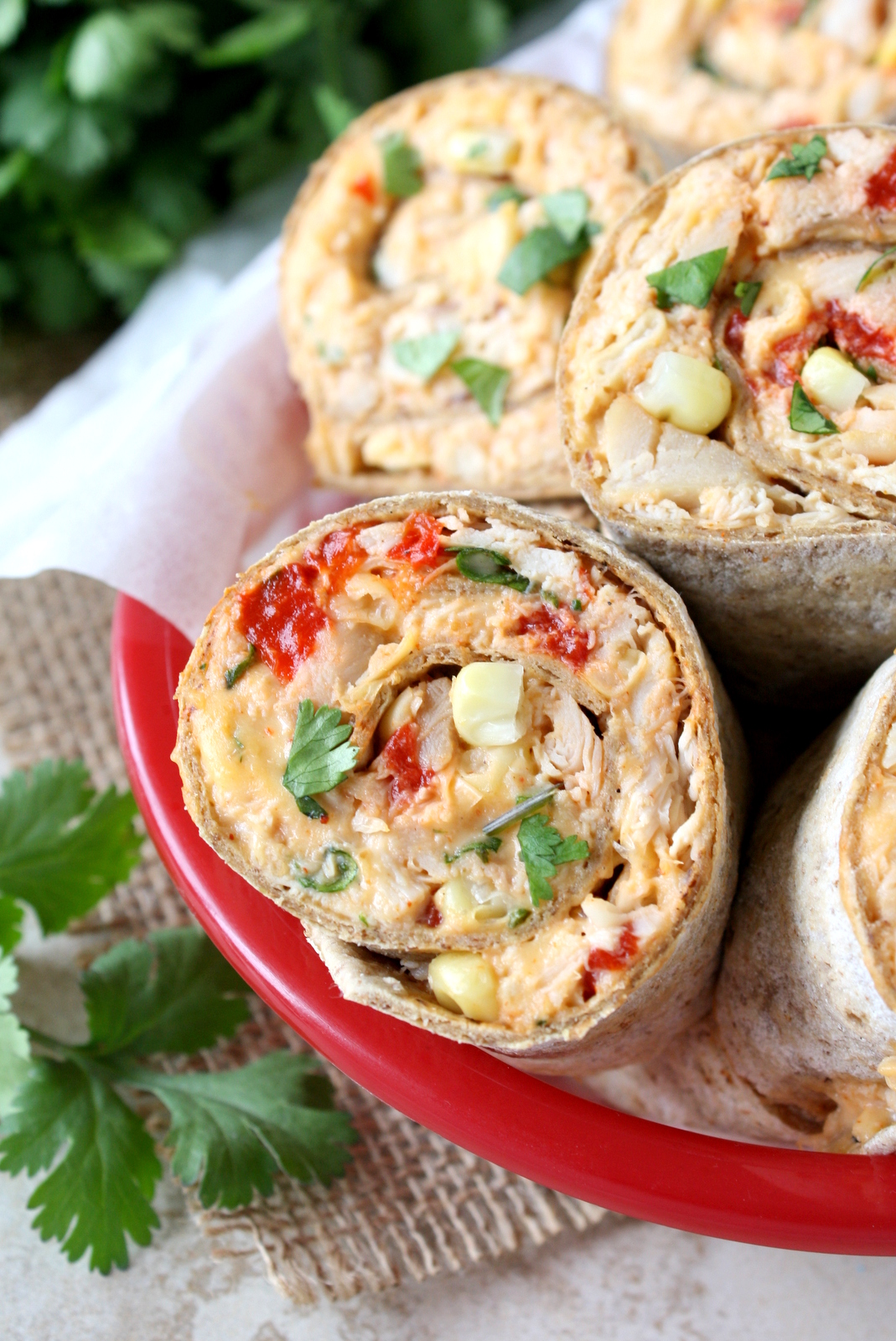 Whereas traditional pinwheels (aka tortilla roll-ups) often call for cream cheese, I whipped up a batch of beer cheese to give these fiesta pinwheels a little something special…and if you've never had or made beer cheese before, you'll be amazed at how easy and dangerously delicious it is! I certainly was. All you have to do is zing up some cheddar in a food processor, add a little garlic and taco seasoning, pour in some Corona or Modelo beer, and there you have it: beer cheese!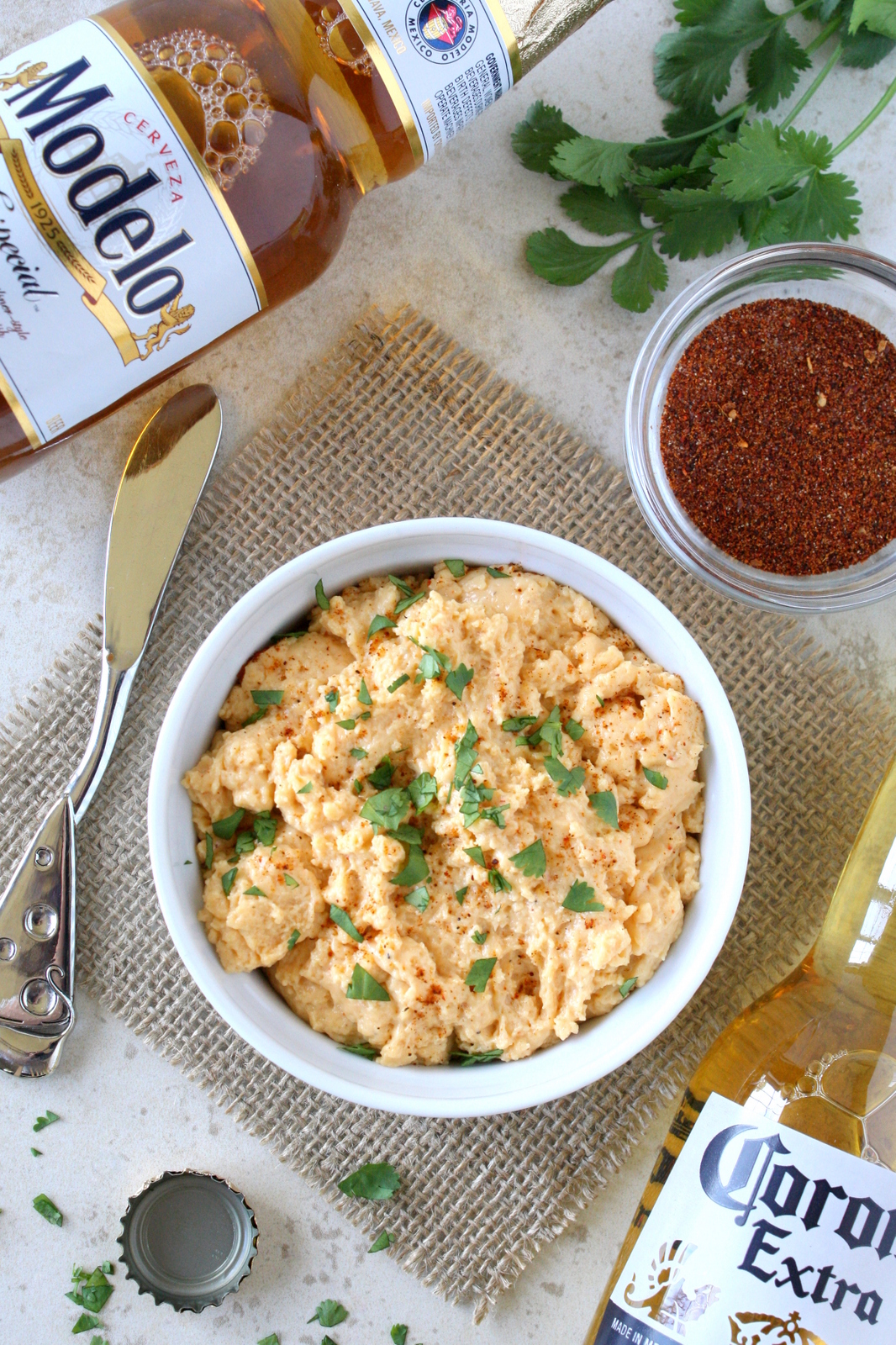 Since the ingredients in these fiesta beer cheese pinwheels are a little on the small side—kernels of corn, chopped bell pepper, etc., versus things like sliced lunchmeat—I mixed all of the ingredients for the filling together with the beer cheese. This way, everything stays tucked in place when you cut the pinwheels! Trust me—I first tried spreading the cheese on the tortillas and then layering the other ingredients on top, and it was super messy. Would not recommend.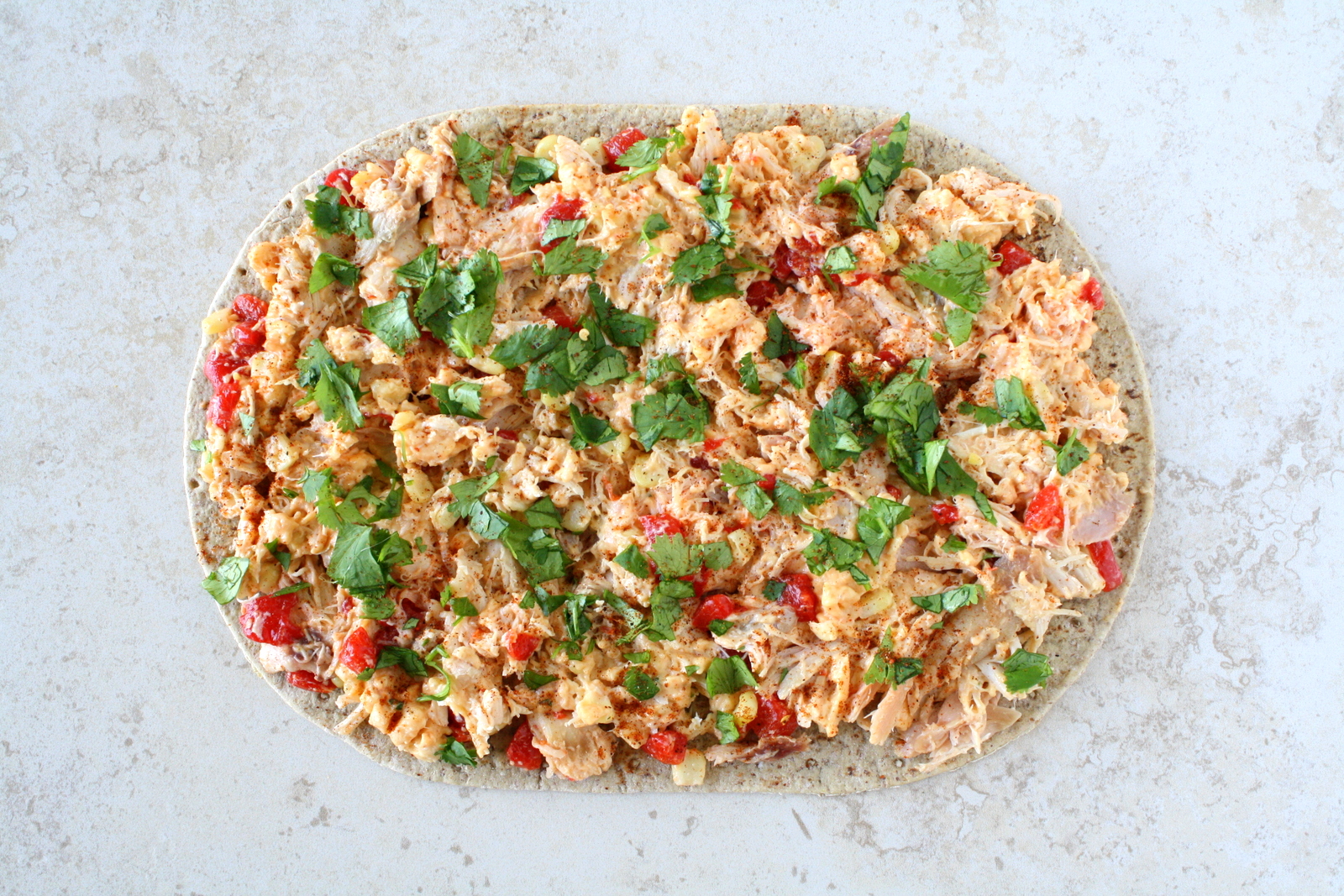 Cinco de Mayo conveniently falls on a Friday this year, so it's the perfect time to invite some friends over to kick back and relax after work. Grab a few Coronas and Modelos, roll up a bunch of these fiesta beer cheese pinwheels, get some chips and guac…lo and behold, you've got the makings of a fantastic evening. Enjoy!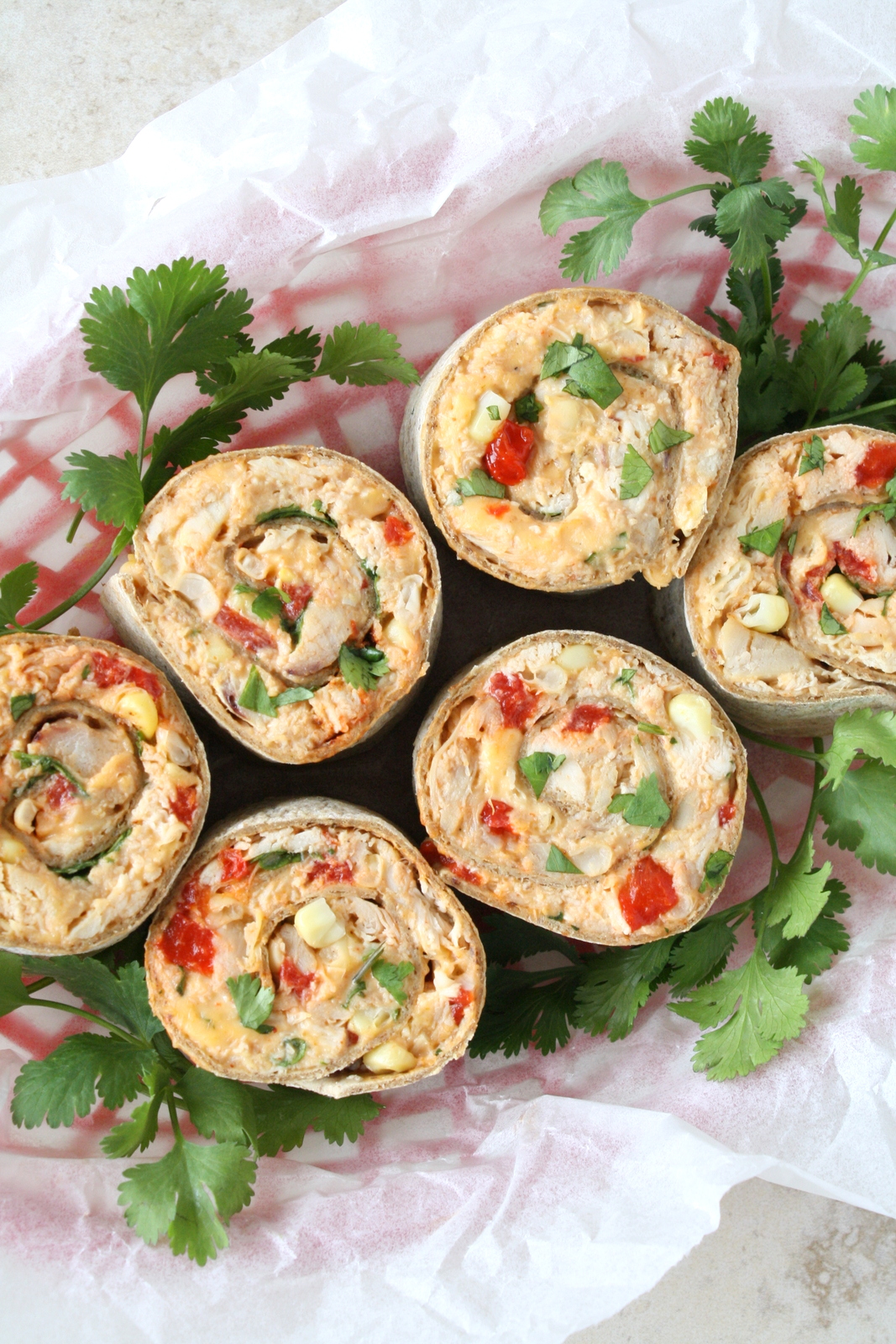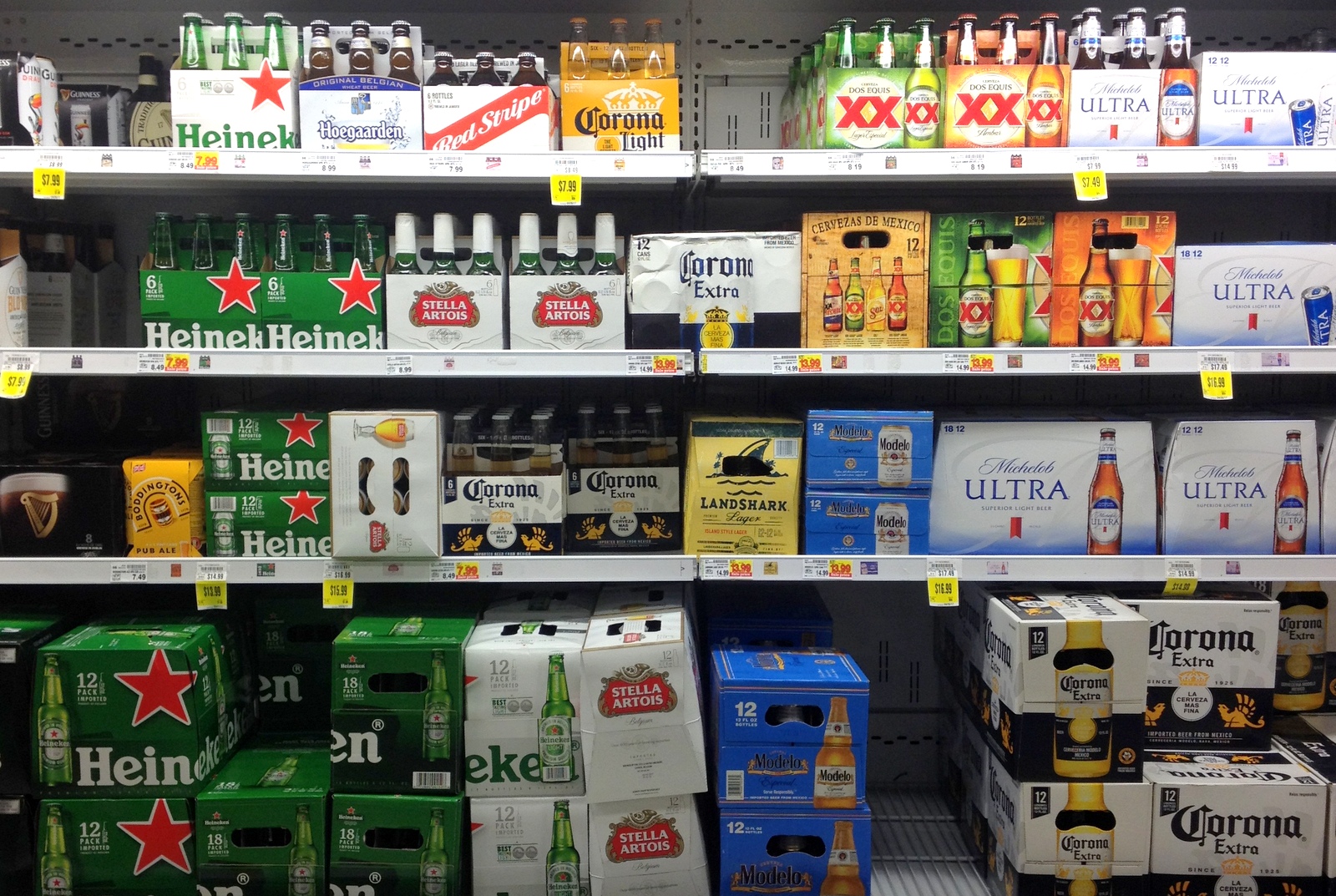 I'm sharing this recipe at the following link parties: Recipe of the Week, Welcome Home Wednesdays, and Fiesta Friday (cohosted by The Not So Creative Cook and foodbod).