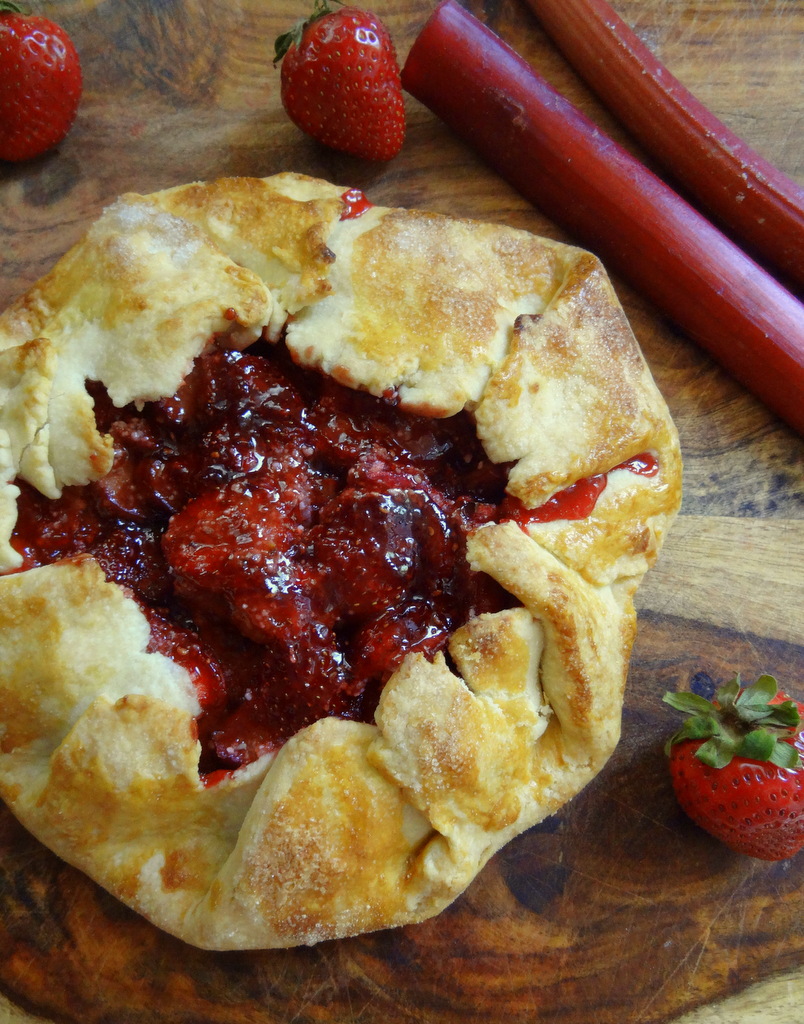 For me, fruit pies and tarts are the quintessential summer dessert. While ice cream is a great treat when the temperatures are soaring, ice cream is available year-round. But summer fruits? If only they were available year-round! Last week my boyfriend and I were visiting his family and I wanted to bake something special, since it's always more fun to bake for a bunch of people than just for two.
I was eager to take advantage of rhubarb being in season, not to mention the super-sweet strawberries I had spotted, so I decided to make this strawberry rhubarb galette! A galette is basically like a pie, but in a more rustic, less fussy form: you fold the extra dough in toward the center with whatever imperfect, asymmetrical edges naturally occur and bake it on a regular baking sheet. I love a good fruit pie as much as the next person, but sometimes you want something a bit rougher around the edges (literally!), you know? Enter…the galette.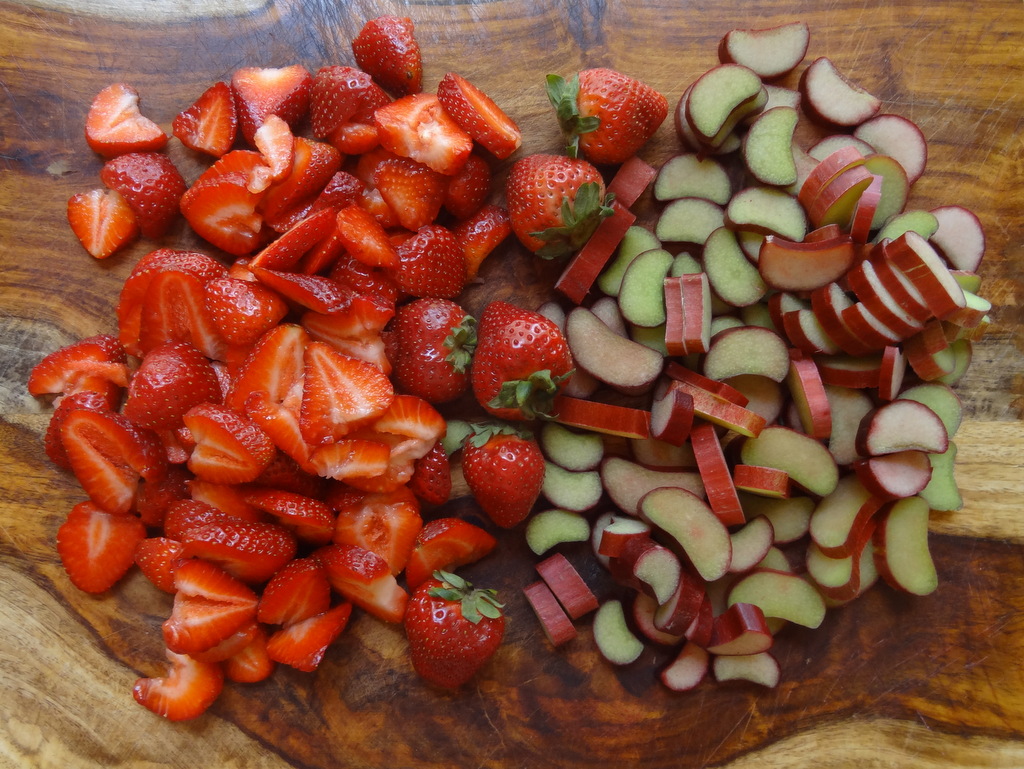 This strawberry rhubarb galette is the perfect ending to a spring or summer meal. The crust is an adaptation of the French pâte brisée, which is a pastry crust made from five ingredients: flour, butter, salt, sugar, and water. This version incorporates a little bit of vodka as well. The vodka adds moisture to the dough, making it easier to work with, but without rendering the end product too heavy or tough. The result is a lovely flaky crust with a rich buttery flavor, which, when combined with fragrant strawberries and tangy rhubarb, makes for a divinely refreshing and deeply satisfying dessert. Enjoy!