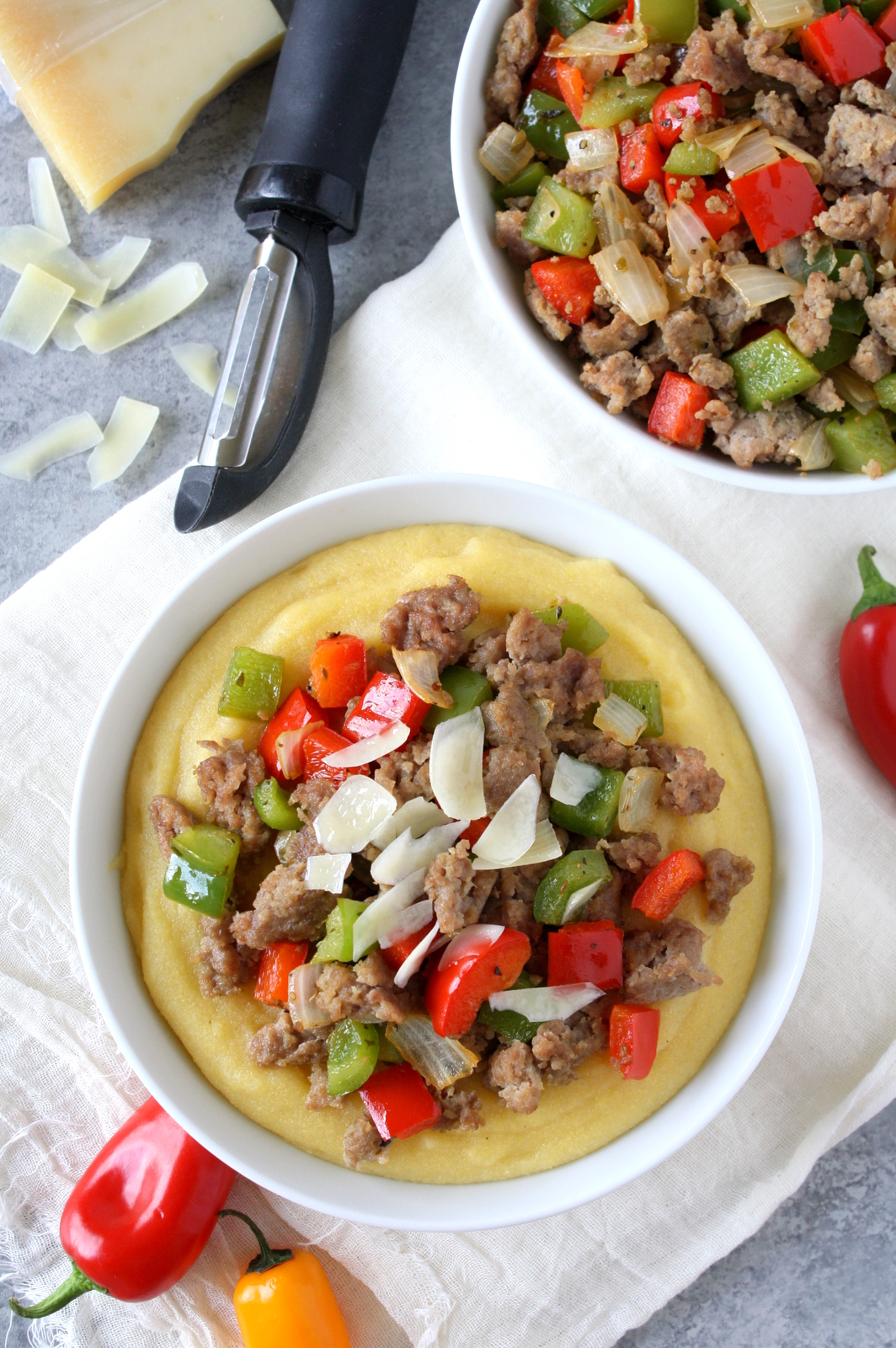 Polenta was one of the first things I learned to make when I took an active interest in cooking, and it was basically everything I could have asked for as a college student: easy, cheesy, inexpensive, and versatile. To this day, it's still one of my go-to recipes when I want something quick and comforting. And in my book, quick and comforting is what early fall is all about! Okay, okay…I know it's not technically fall yet, but with school back in session and morning temperatures here in Michigan dipping down into the 40s, it sure does feel like it.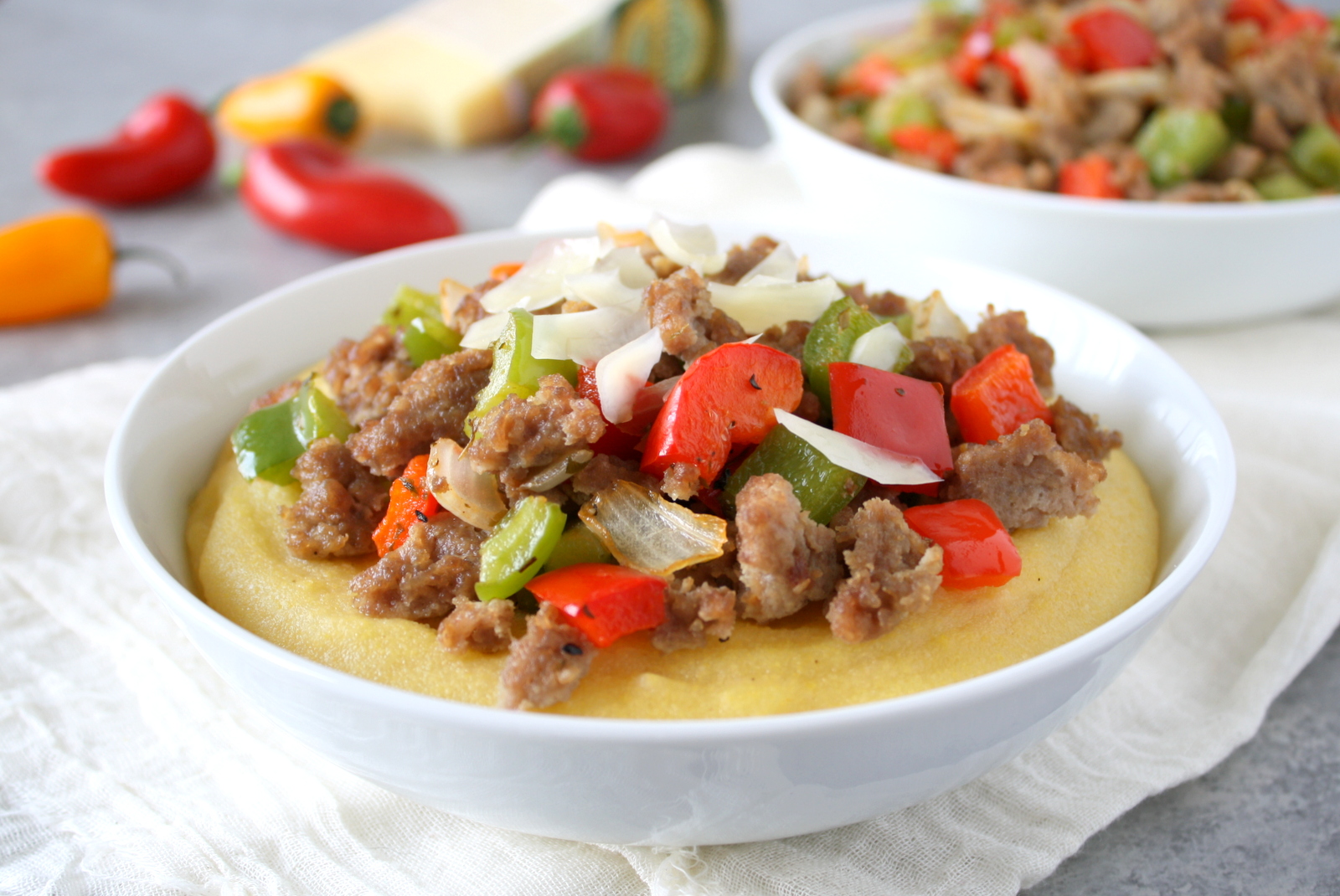 This dish of sausage and peppers with polenta has all the flavor and down-home charm of a sausage and pepper pizza, but without the wait time—plus you can eat it in a bowl, which is always kind of cozy and fun (or is that just me?). All you have to do is brown the sausage and sauté the veggies for a few minutes (and the polenta cooks up in the meantime), so you can have dinner on the table in twenty-five minutes or less!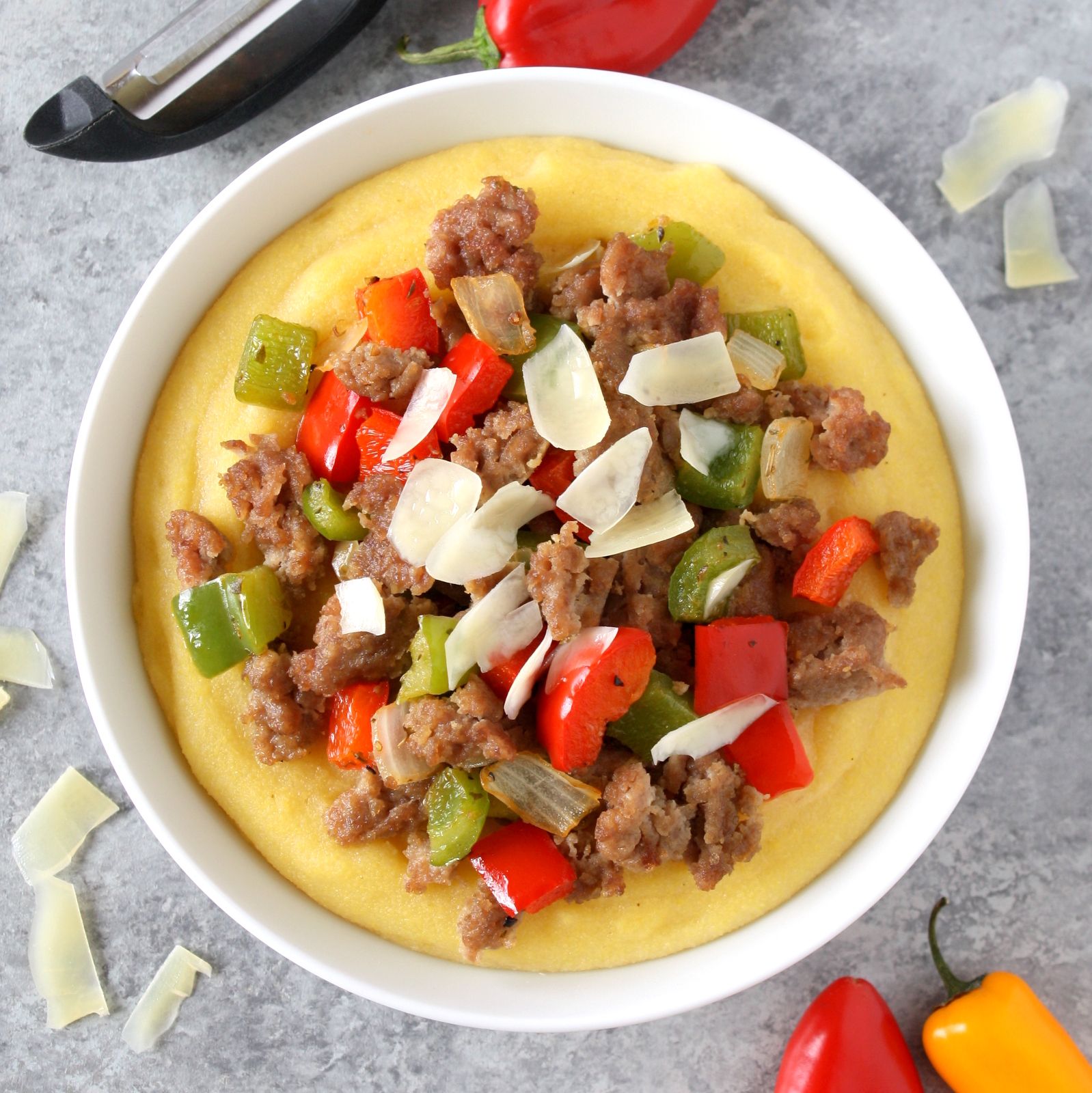 What are your favorite fall-time recipes to dig into when the weather turns cool?

Recipe of the Week
,
Fiesta Friday
, and What's for Dinner? Sunday.