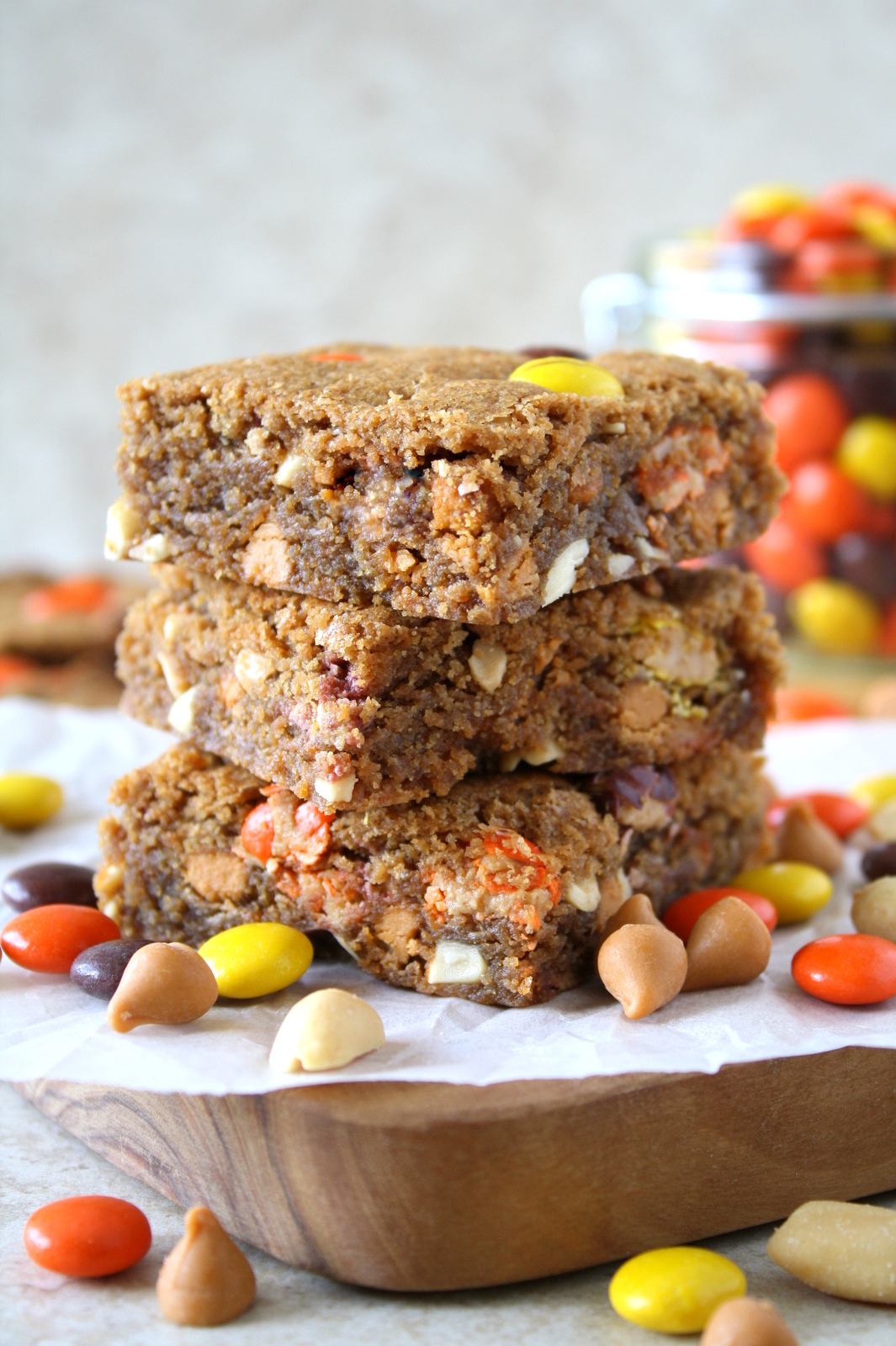 For weeks, I've been eagerly anticipating the official start of fall, since after that point, no one can really argue that it's too early for pumpkins, doughnuts, scarves, and sweaters. No one, that is, except Mother Nature. The temperatures in Michigan have been hovering around 90 for several days and the only thing even approaching autumnal is my kitchen table, which is covered in decorative gourds and cranberry-colored mums. Meanwhile, in another part of the country, my parents have already had to turn on the heater!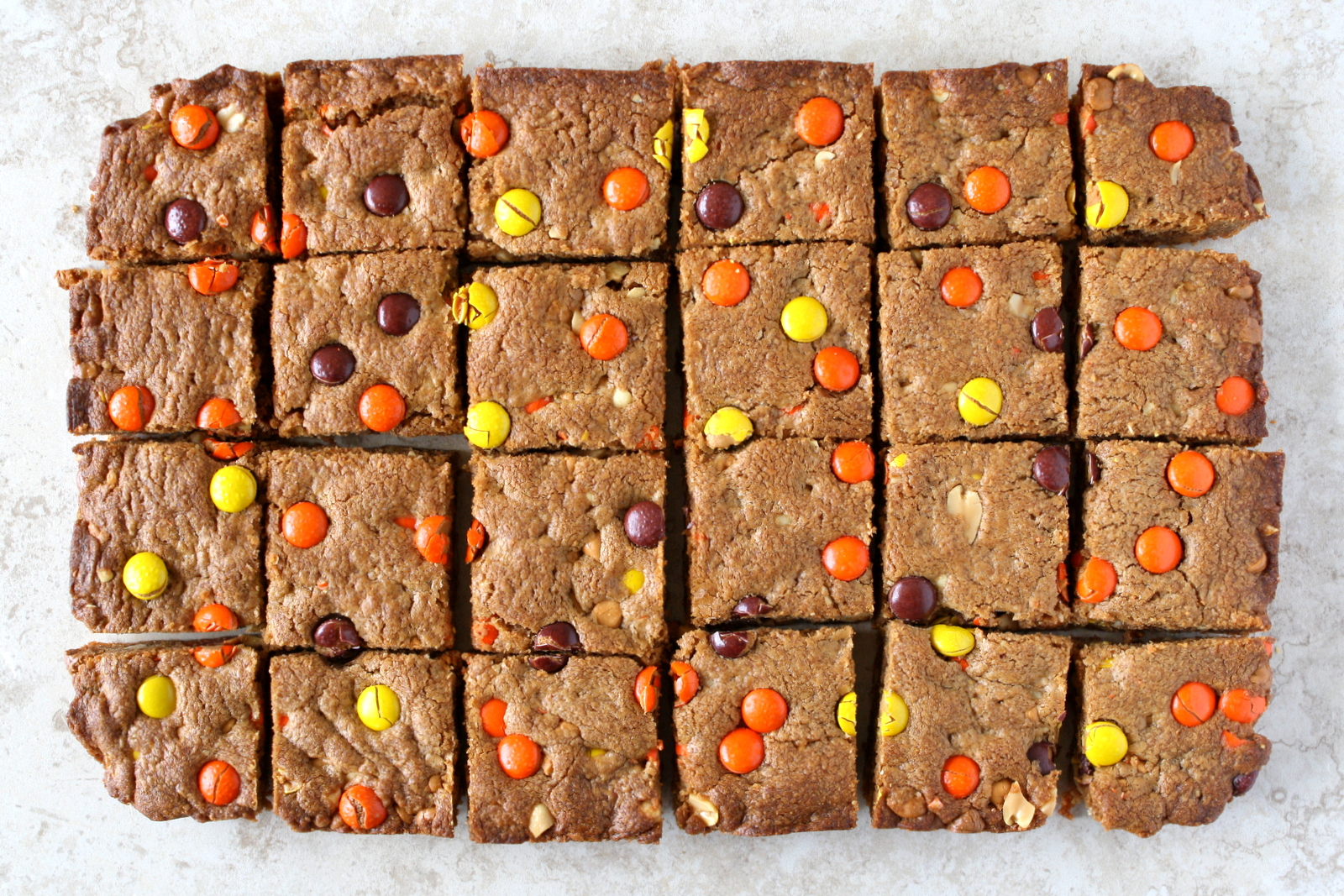 Anyway, now that all of us in the Northern Hemisphere are technically in the season of fall, it's high time to start (or continue, as the case may be!) enjoying the classic flavors of the months ahead. Butterscotch wasn't really on my radar until last year, when an unexpected craving hit towards the end of summer, but it quickly earned a place on my list of fall favorites! These peanut butter butterscotch blondies offer a tantalizing combination of sweet and salty, and their dense, slightly chewy texture signifies a marked departure from the lighter, fruity desserts of summer.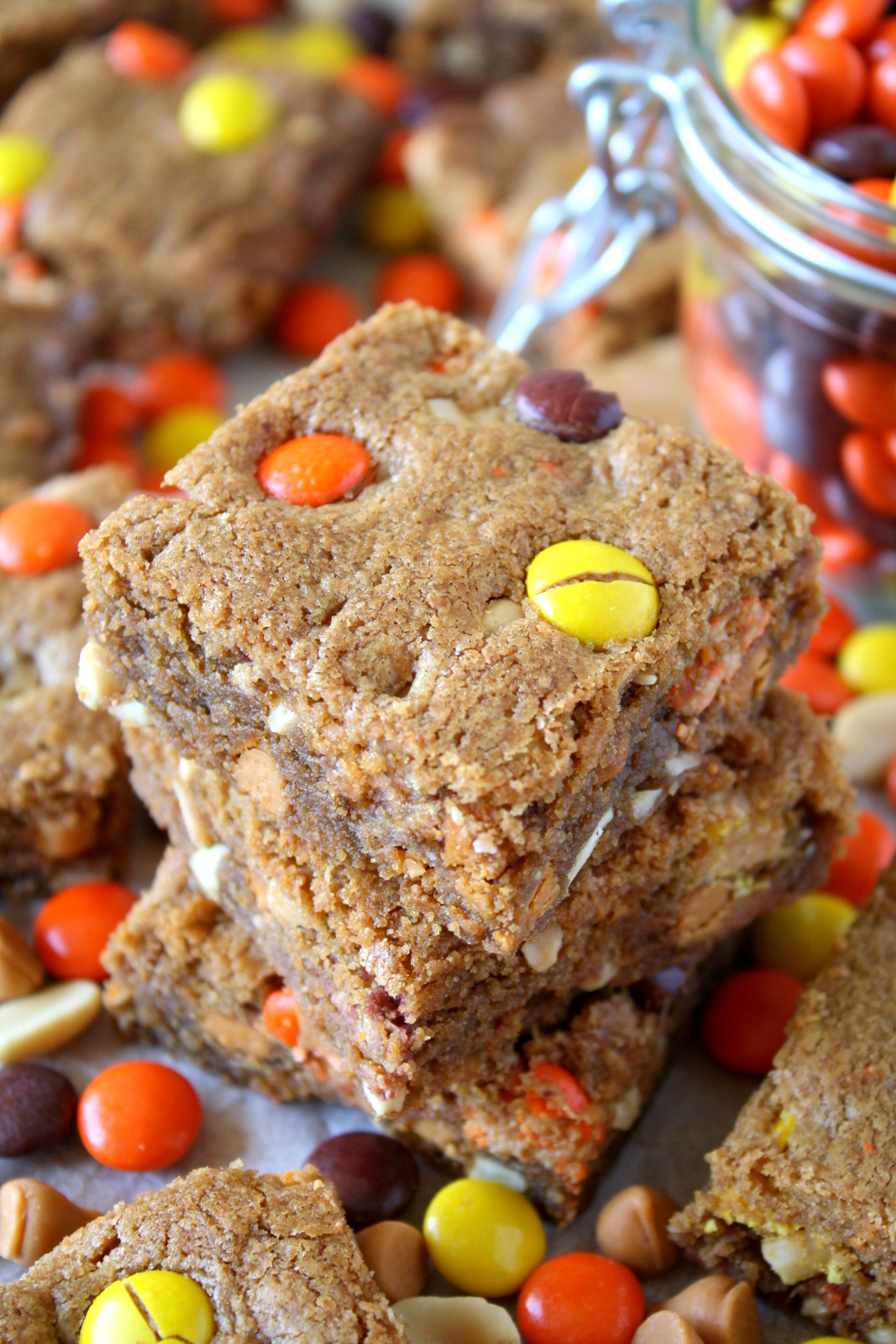 With school back in session and the hours of daylight starting to noticeably dwindle, time feels like it's in especially short supply, but luckily, these peanut butter butterscotch blondies only take about ten minutes of active prep time! I've always loved blondies, but it wasn't until I was making these in a bit of a rush for a recent gathering that I truly appreciated their sheer simplicity—they're like hefty cookies in bar form, which means that you just spread the dough in a pan and you're good to go, rather than going through the process of scooping individual balls of dough, rotating the cookie sheets at the halfway mark, waiting for the cookies to cool before putting another round into the oven, etc.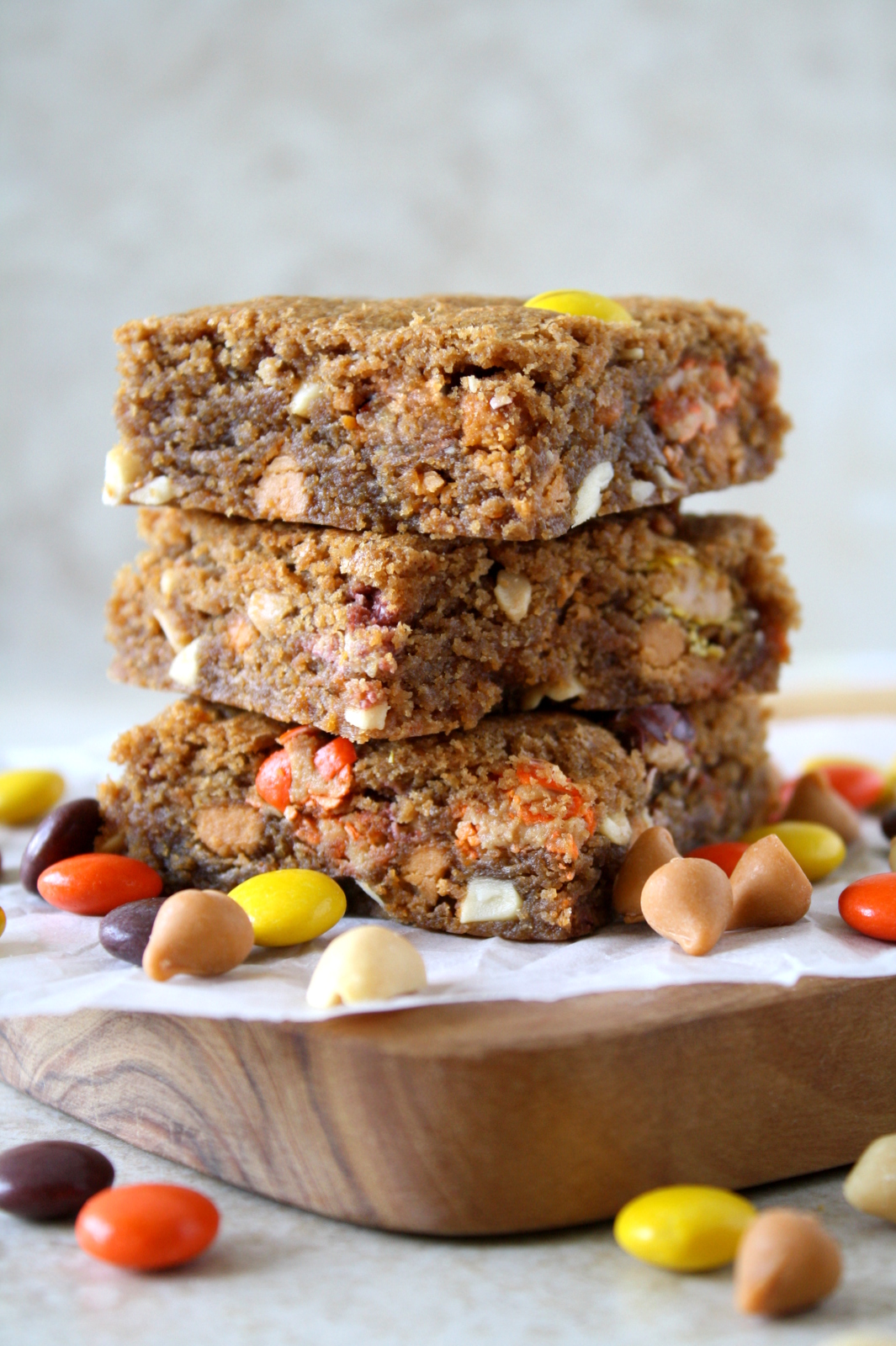 How is your summer-to-fall transition going so far? Have you been able to break out the scarves and sweaters yet, or are you still trying to find ways to beat the heat?
Recipe of the Week
and
Fiesta Friday
(cohosted by
cookingwithauntjuju.com
and
Zoale.com
).