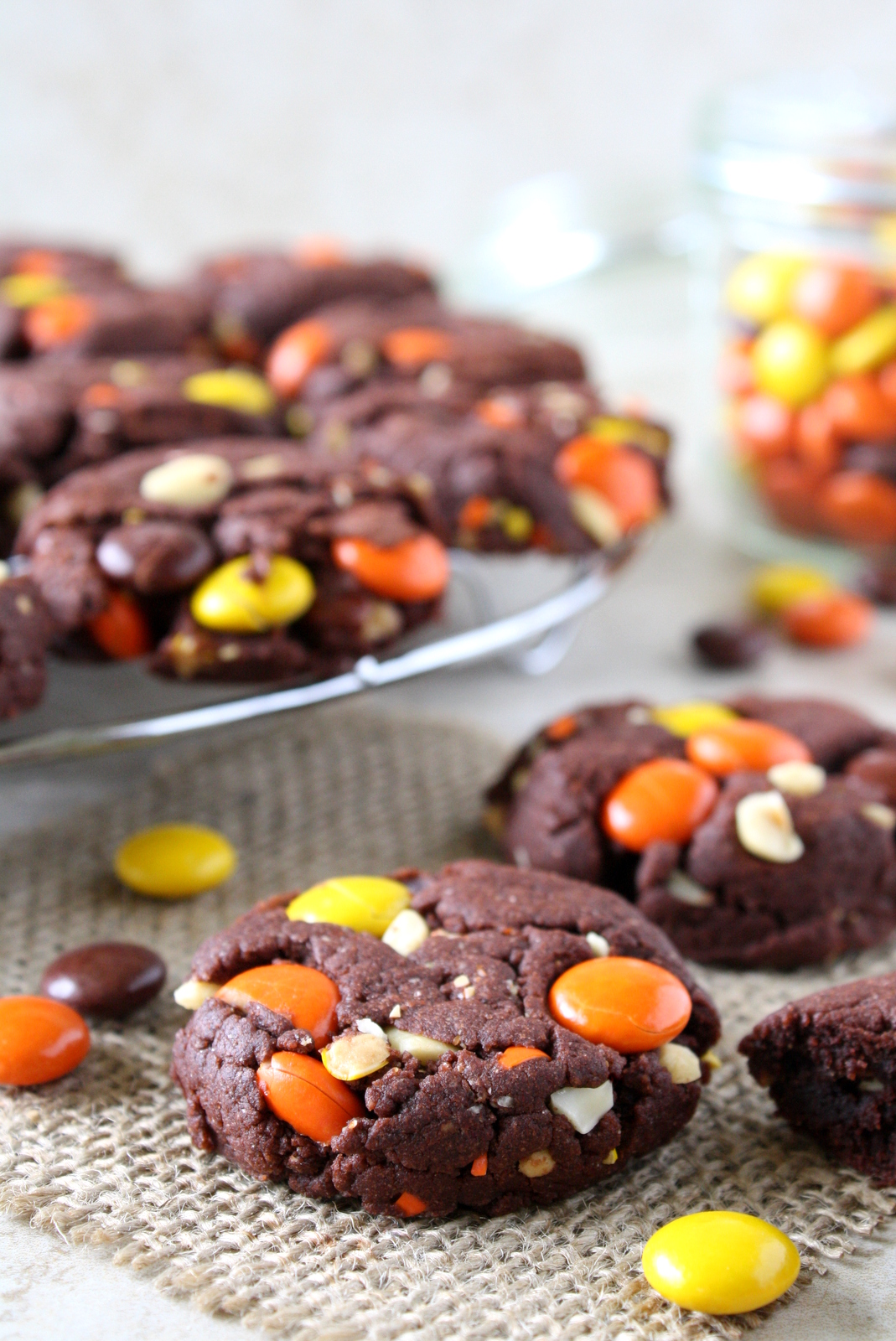 This summer, I've been relying heavily on a few things to keep me from turning into a total stress case: late night leisure reading, snuggles with my favorite fuzz nugget, and regular doses of chocolate and peanut butter. The first two, however, are somewhat less reliable. I tend to gravitate towards mystery or suspense novels, but the good ones often leave me jumpy and a tad sleep deprived (I have a hard time putting them down, even in the wee hours of the morning), and the bad ones are just plain disappointing. As for Phoebe, she's a cuddlebug by nature but there are times when she can't be bothered to deviate from her busy schedule of sunbathing and guarding against the threat of invasion by UPS or FedEx personnel. Luckily, chocolate and peanut butter are solidly dependable. It's hard to go wrong when you put the two of them together! So when I found a box of chocolate pudding mix in the pantry (left over from making chocolate tiramisu last fall), I decided it was time to try making pudding cookies—and adding peanut butter was pretty much a no-brainer.
Have you ever made pudding cookies? I've been drooling over them for quite some time but this was the first time I've made them. For those of you who aren't familiar with the idea, the pudding mix (which is added in its powdered form, directly from the box) makes for incredibly soft and chewy cookies that remain soft and chewy for days. I was a little bit surprised by the dough, which wasn't as sticky as most that I've worked with—some of the candy pieces even fell out and I had to press them back in—but the end result was delicious nonetheless.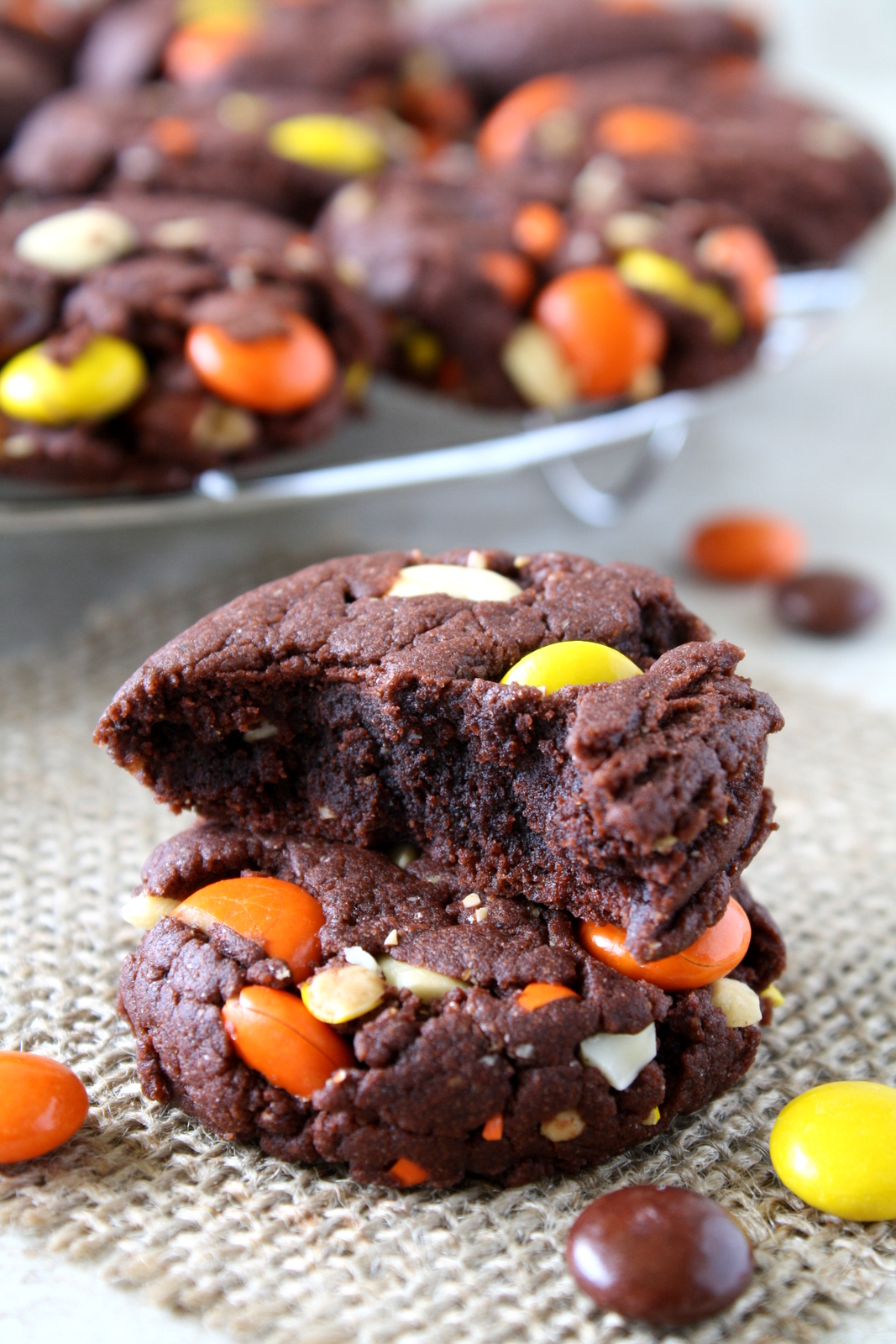 These chocolate peanut butter pudding cookies are basically a cookie version of peanut butter cups, which are basically a candy form of pure happiness, so if you're feeling stressed (or even if you're not), I highly recommend taking a few minutes and whipping up a batch of these cookies! They pair nicely with a good book and a fuzzy sidekick, if you've got those handy 😉
Recipe of the Week
and
Fiesta Friday
(cohosted by
apuginthekitchen
and
Everyday Healthy Recipes
).