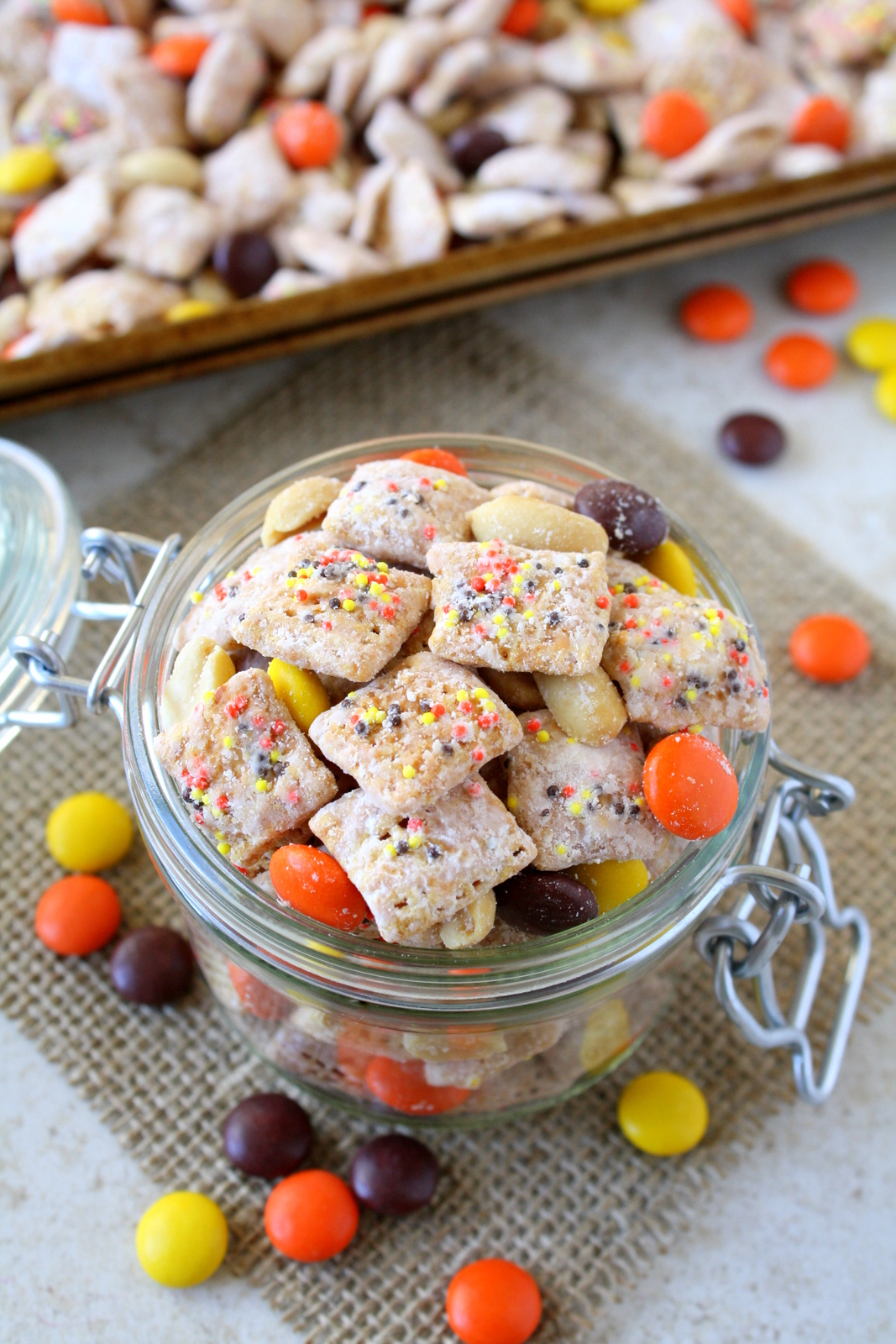 Even before the first hints of fall appeared, I began craving all things butterscotch. Which is kind of strange, considering that butterscotch-y treats were never big in my family and I'm fairly certain I've never made anything with butterscotch…ever. But cravings are cravings, so I whipped up a batch of this peanut butter butterscotch puppy chow to satisfy my sweet tooth, and it certainly did the trick!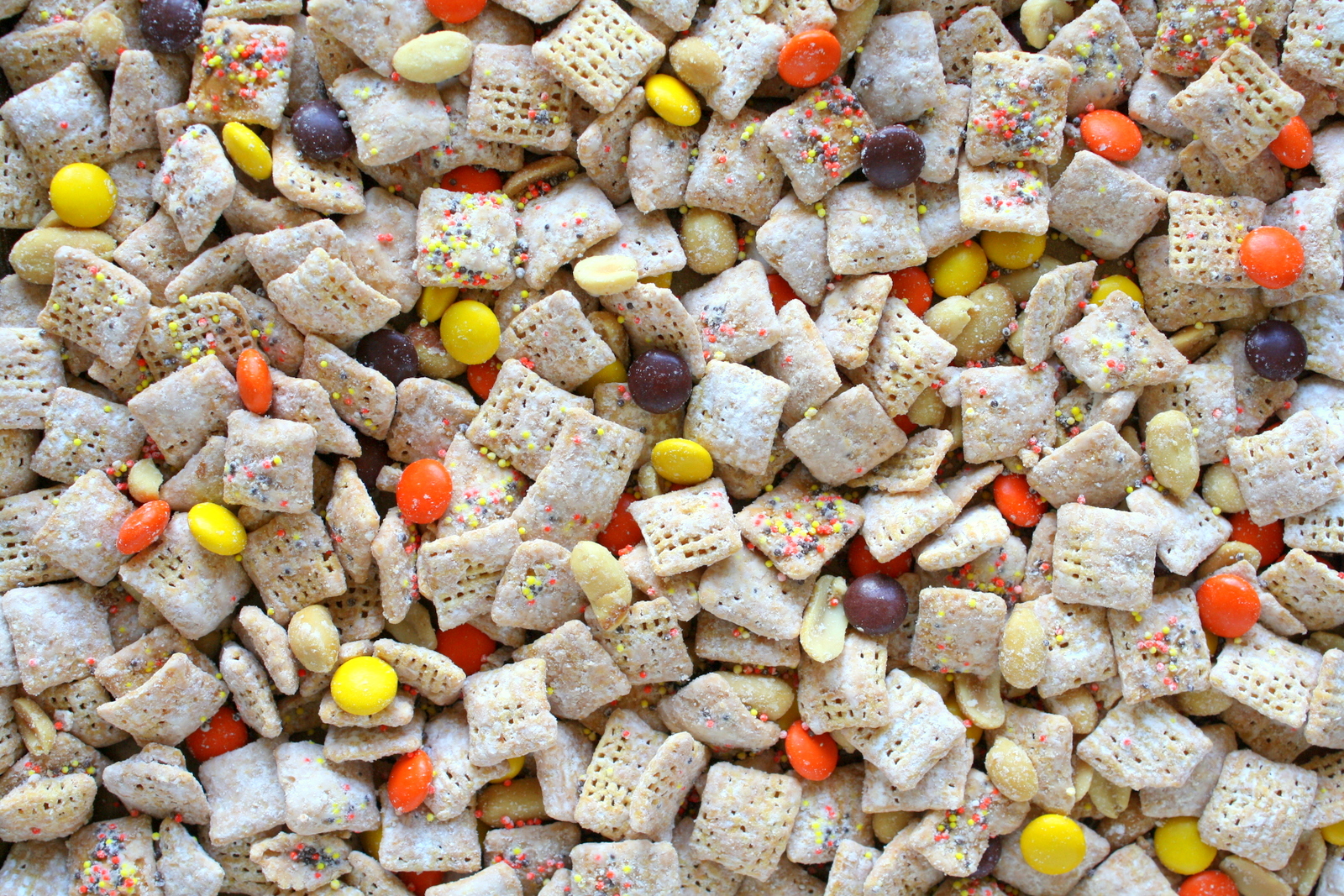 The saltiness of the roasted peanuts and the peanut butter balance out the sweetness of the butterscotch chips (which, to be honest, I find cloyingly sweet on their own), and just for fun, I tossed in some colored candies and sprinkles to add a bit of fall-time flair.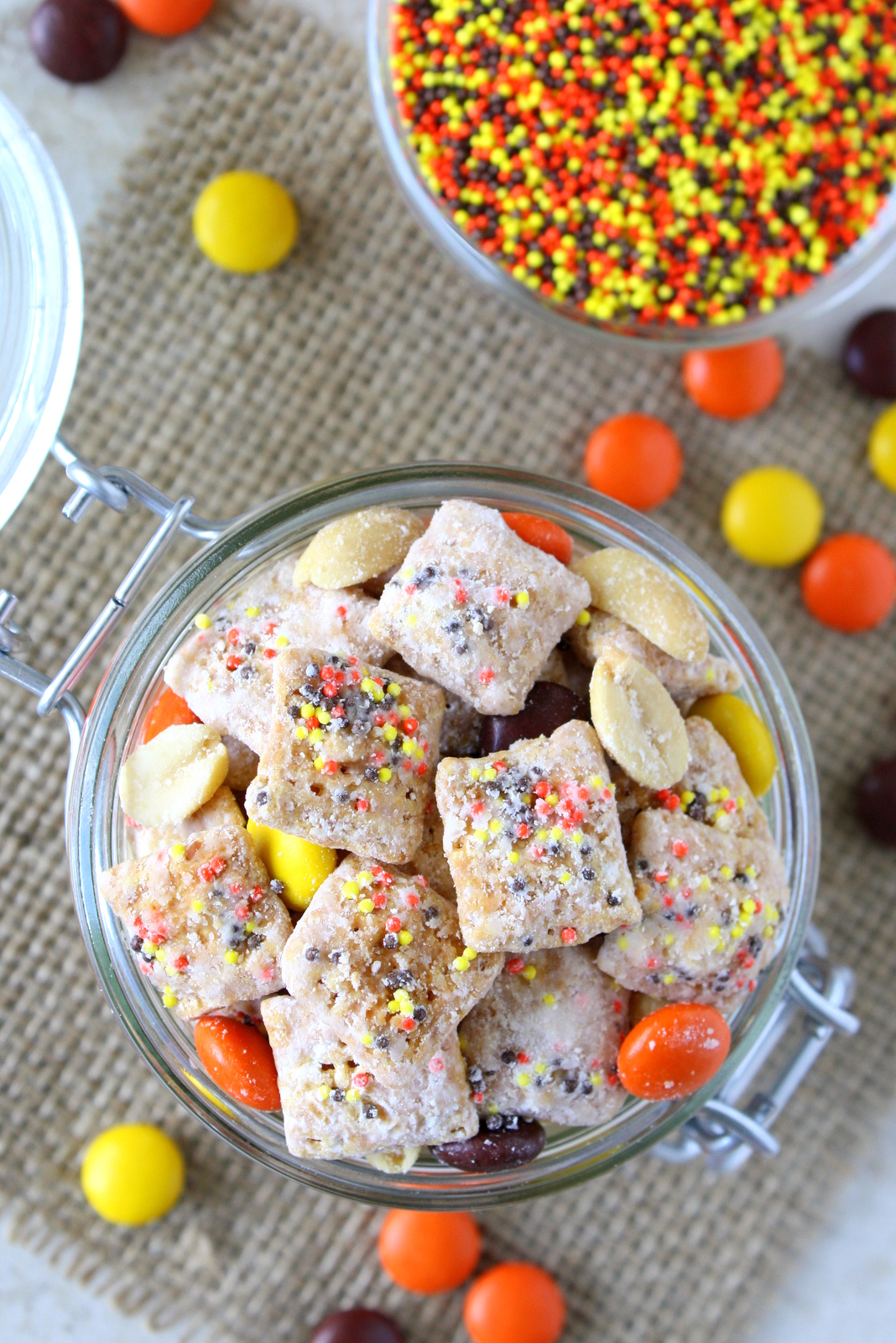 Things have been a little hectic around here lately, which is why puppy chow was at the top of my list of recipes to curb the butterscotch craving. As those of you who have made puppy chow before know, it's incredibly easy…not to mention incredibly addictive! The recipe is also easy to scale up or down, so it's great for parties, movie nights, or even just a quick after-dinner treat! And I'll leave it at that for today, since I have to go report for jury duty (happy Monday, huh?). At least there's peanut butter butterscotch puppy chow waiting at home for me when I return!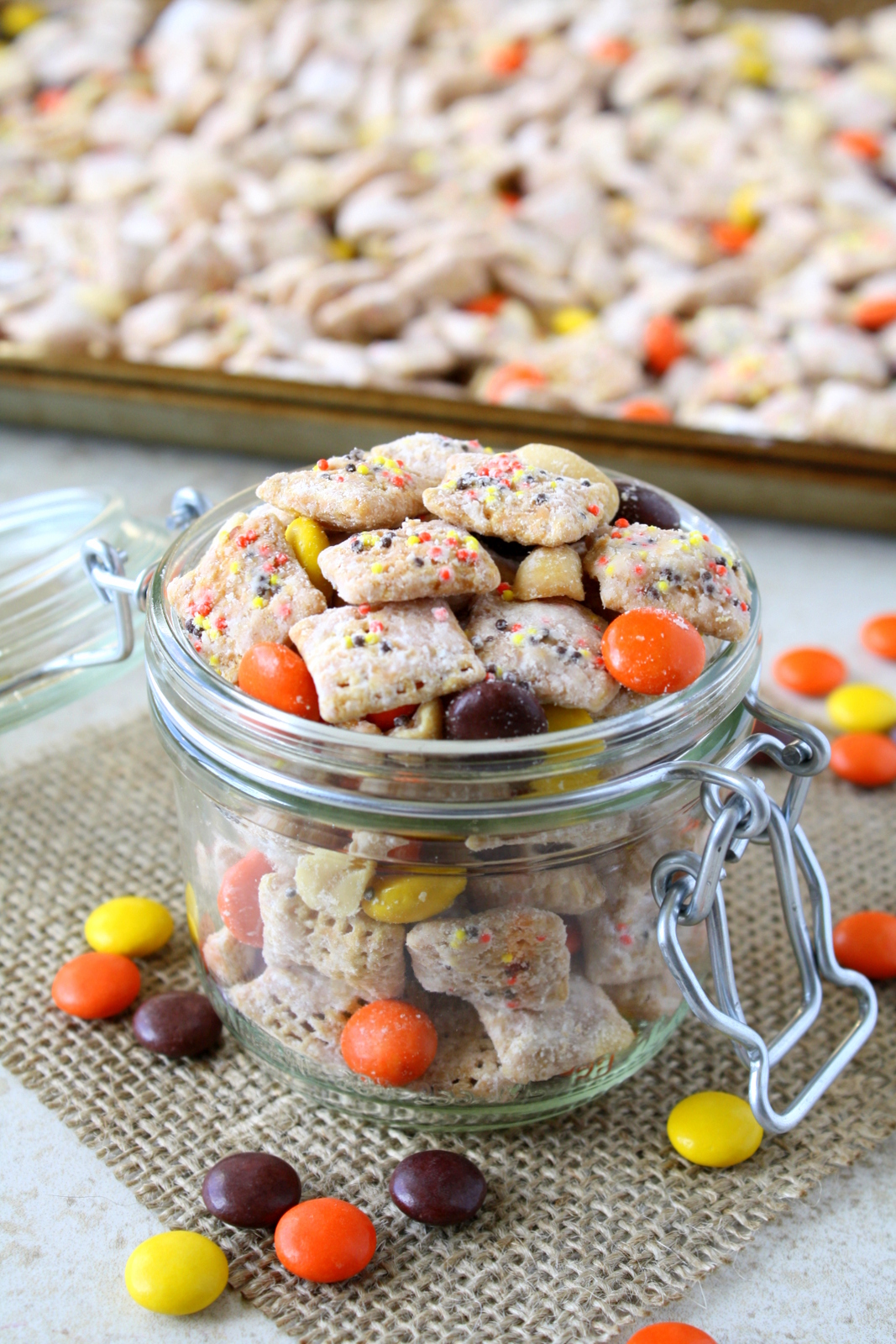 Recipe of the Week
,
The Wednesday Showcase
,
Foodie FriDIY
,
Fiesta Friday
, and
Welcome Home Wednesdays
.