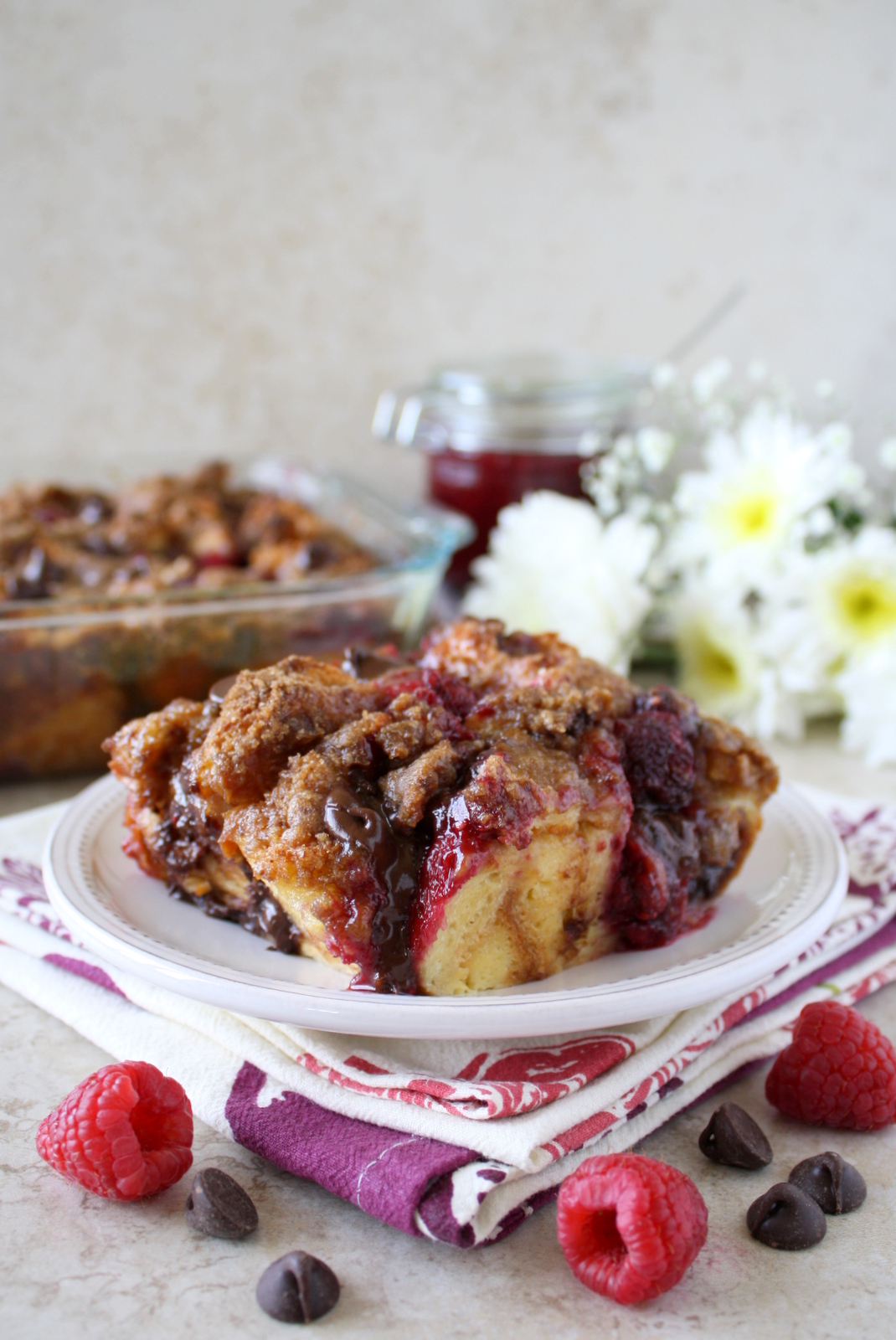 I've spent the past week or so visiting family, and one thing this trip has done—in addition to providing plenty of laughs and an abundance of old stories—is reaffirmed how much I enjoy cooking for loved ones. This is something I don't get to do very often, since my family, the fiancé, and I all currently live in different states.
With Mother's Day just around the corner, I wanted to create something decadent and truly worthy of the special women in our lives. While I won't get to spend Mother's Day itself with my mom this year, I was glad to be able to share a test version of this chocolate raspberry French toast casserole with her ahead of time. My mom certainly has a sweet tooth (how could she not, as the mother of the Cake Pants Lady?), but she tends to tease me about passing off dessert as breakfast. In this case, however, my dad and I agreed with her that it was actually a little too decadent at first! I had gone slightly overboard and used an entire cup of chocolate chips, so as per my mom's suggestion, I decreased the amount listed in the recipe to three-quarters of a cup. If you're a total chocoholic, though, feel free to use a cup!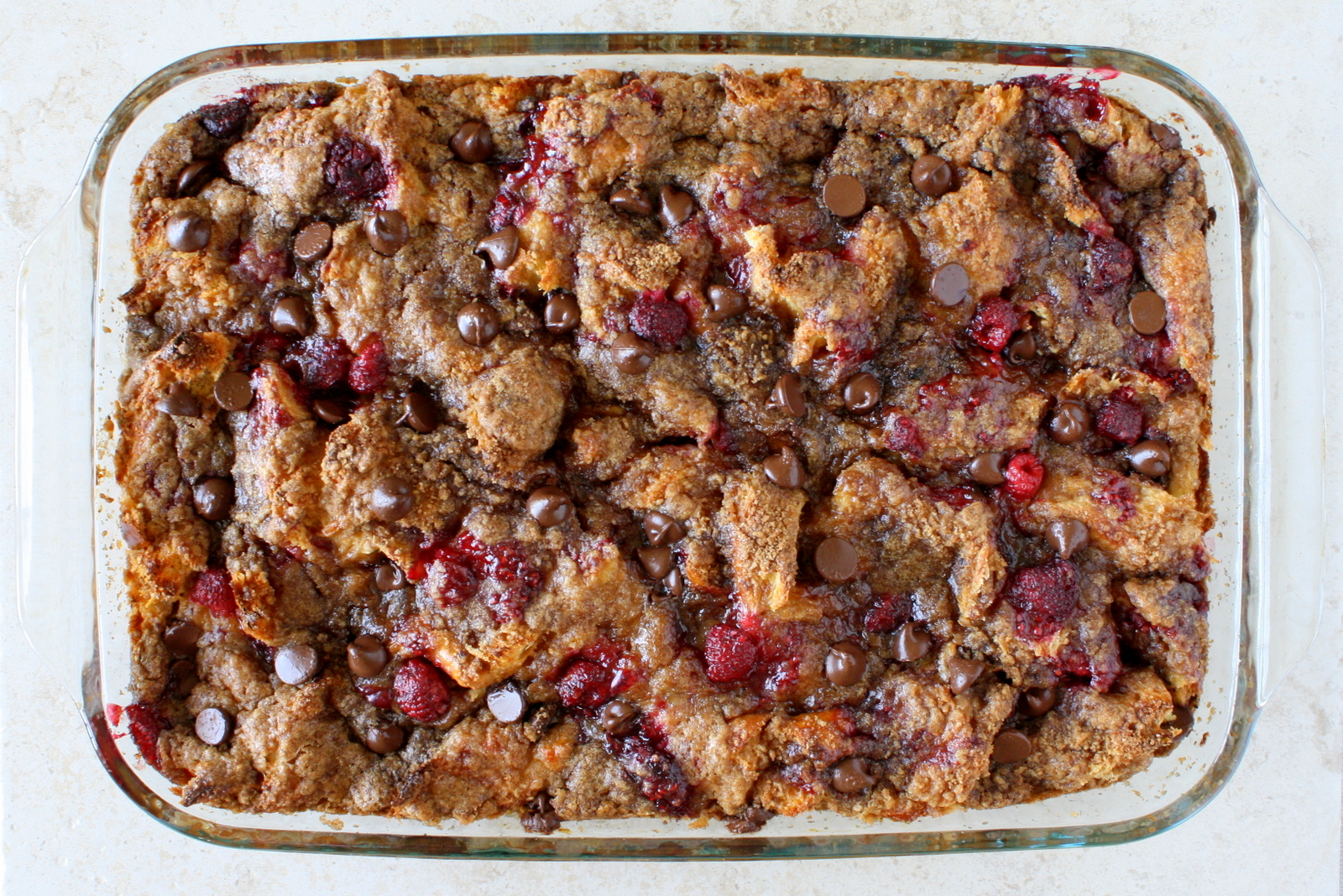 This chocolate raspberry French toast casserole does have a bunch of steps, but you can easily prepare the raspberry sauce and streusel in advance to save time in the morning. Plus, it's hearty enough to stand alone as a meal, since it has eggs, bread, and fruit all together in one dish—so just throw on a pot of coffee or tea and you're good to go! Of course, if you want to fry some bacon while the casserole bakes in the oven, I doubt anyone would protest 😉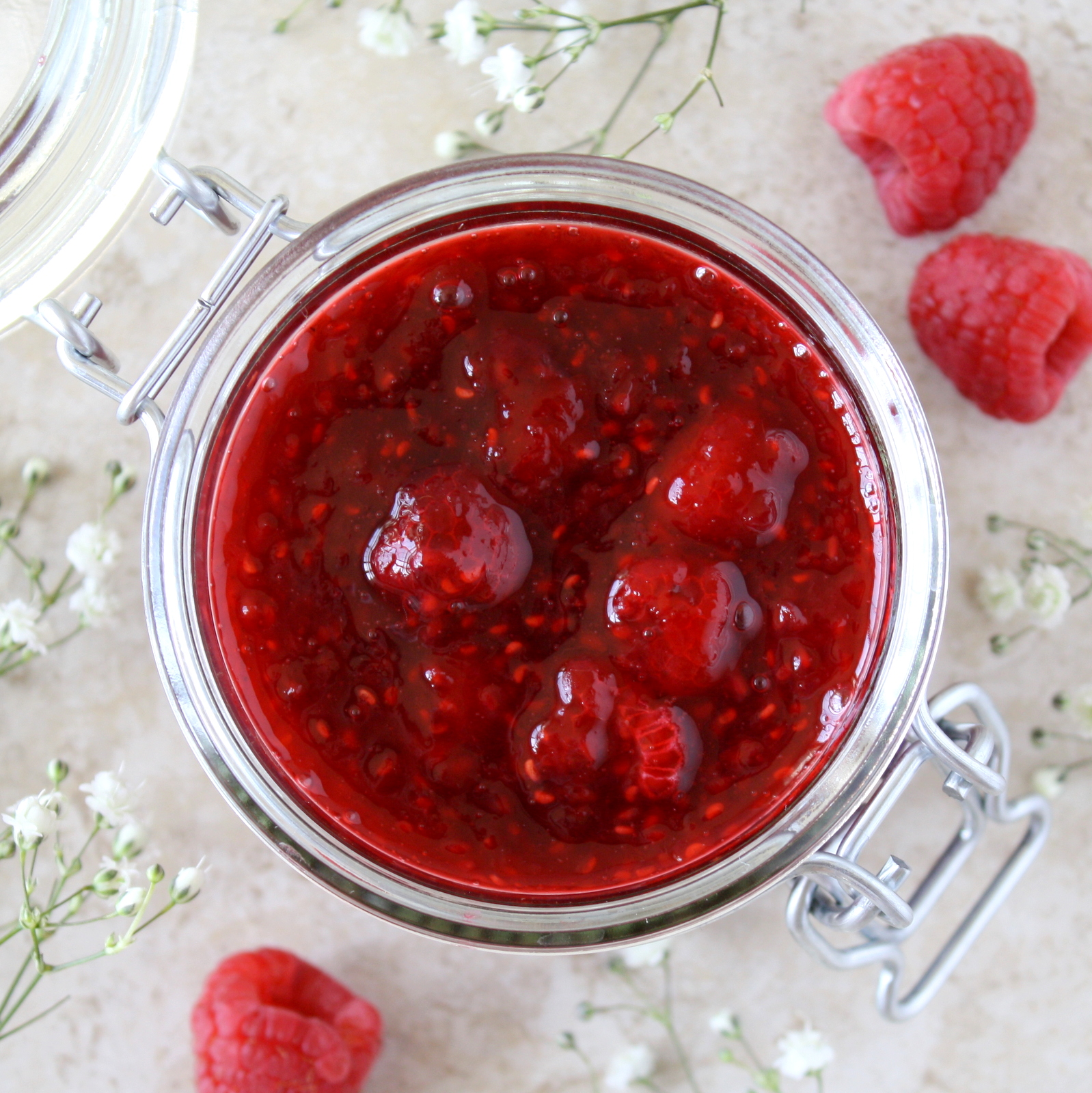 If you can find a more indulgent way to start off a day than with pillowy soft challah bread, rivulets of melty chocolate, and pockets of tart raspberry sauce, well…I won't eat my words, but I'll happily eat your share of this chocolate raspberry French toast casserole!
I've mentioned previously how food is my love language, but what about the times when you want to show loved ones far away that you are thinking of them? What are your favorite ways to celebrate the people in your life when you can't be there in person?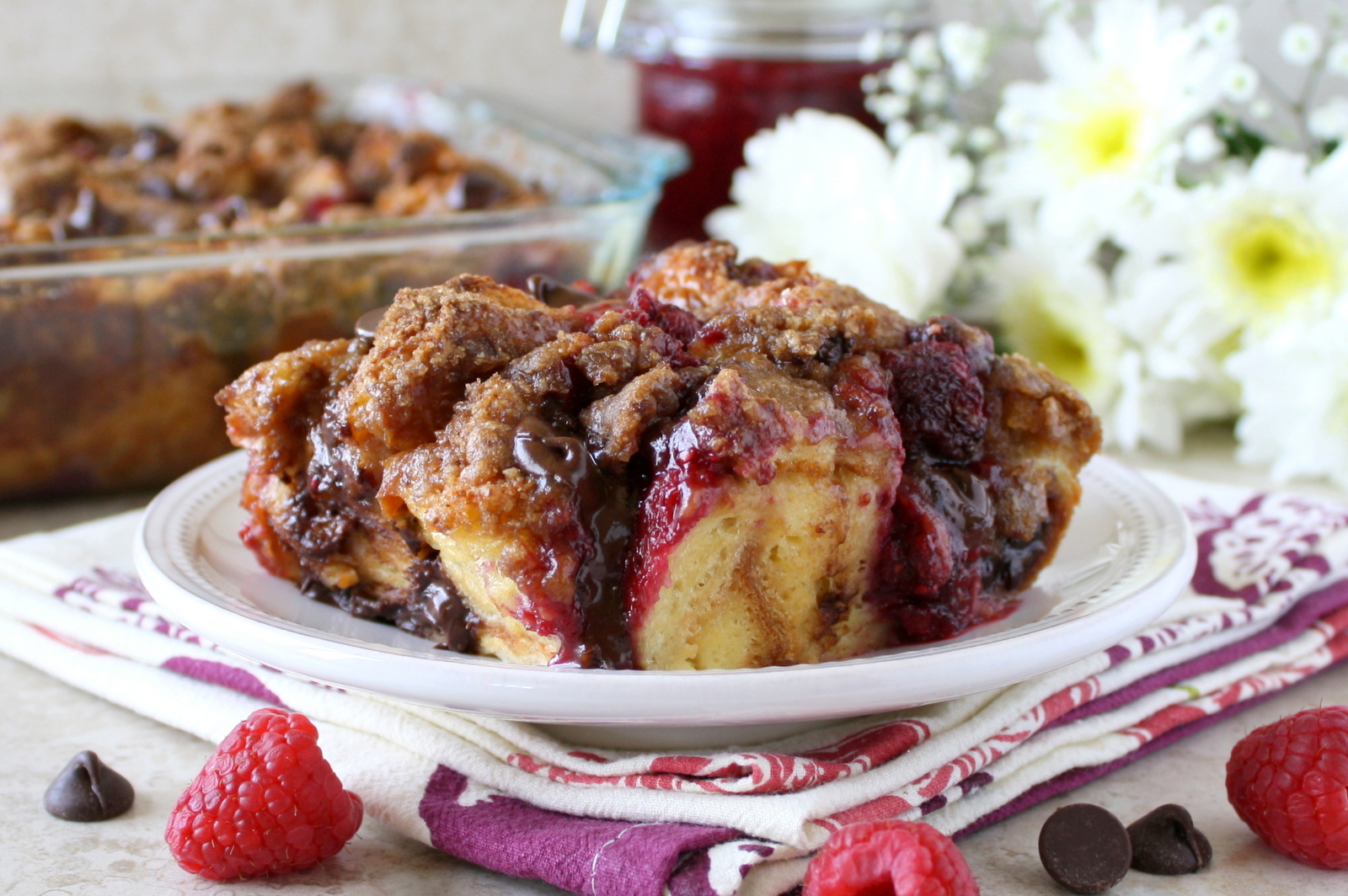 Recipe of the Week
,
Welcome Home Wednesdays
, and
Fiesta Friday
.