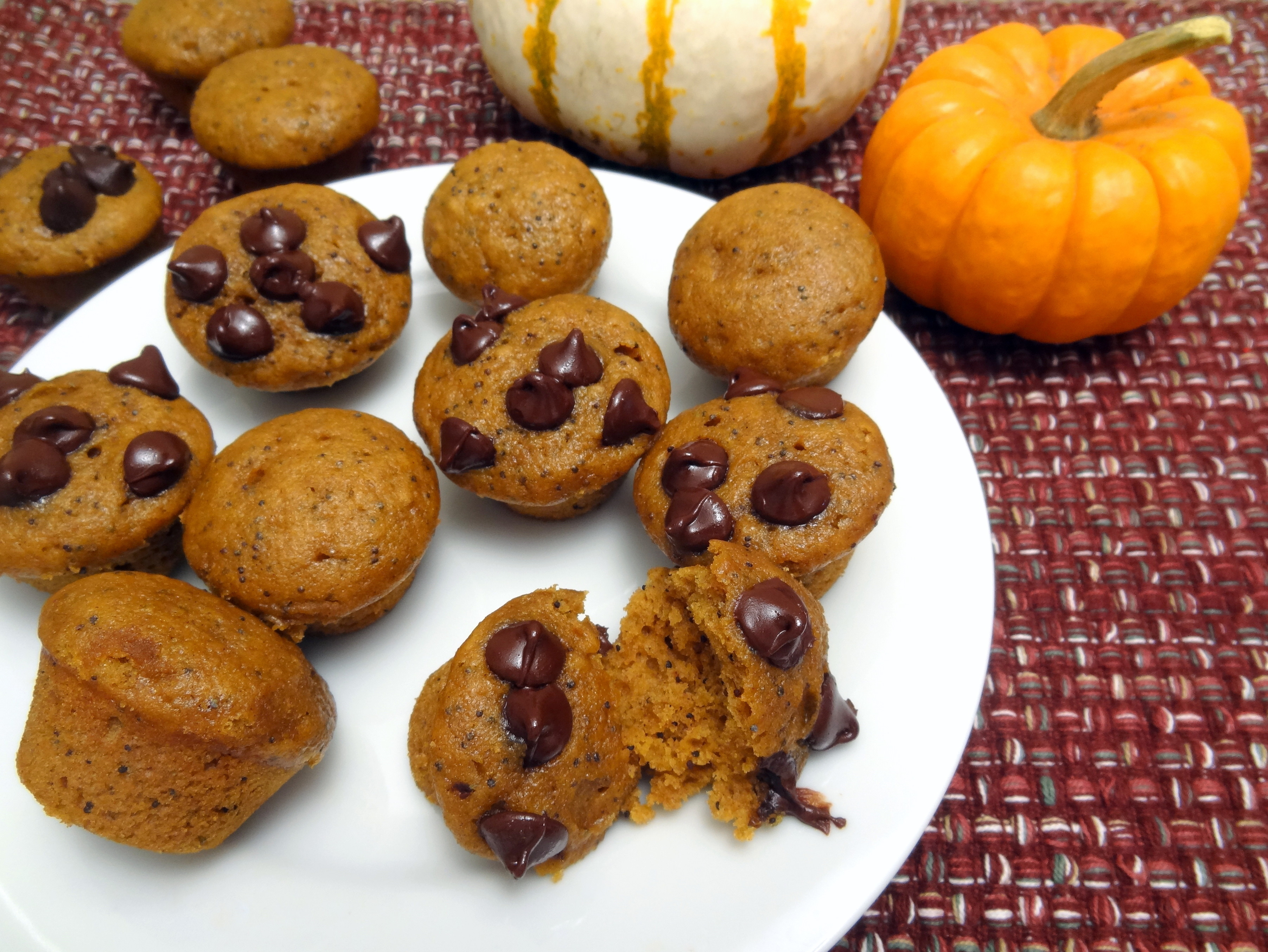 Although I'm always reluctant to let go of summer, I'm pleasantly surprised each year when I am reminded of how beautiful fall can be. Having spent my college years in southern California where seasons have all but ceased to exist, I was awestruck by the brilliance of fall colors the first year I spent on the east coast. For me, there's something so powerful about those crisp, clear days when the vividness of the foliage demands to be admired and the brisk, pure air rushes into my lungs, giving me the peace and clarity of mind I need to truly appreciate the beauty of nature.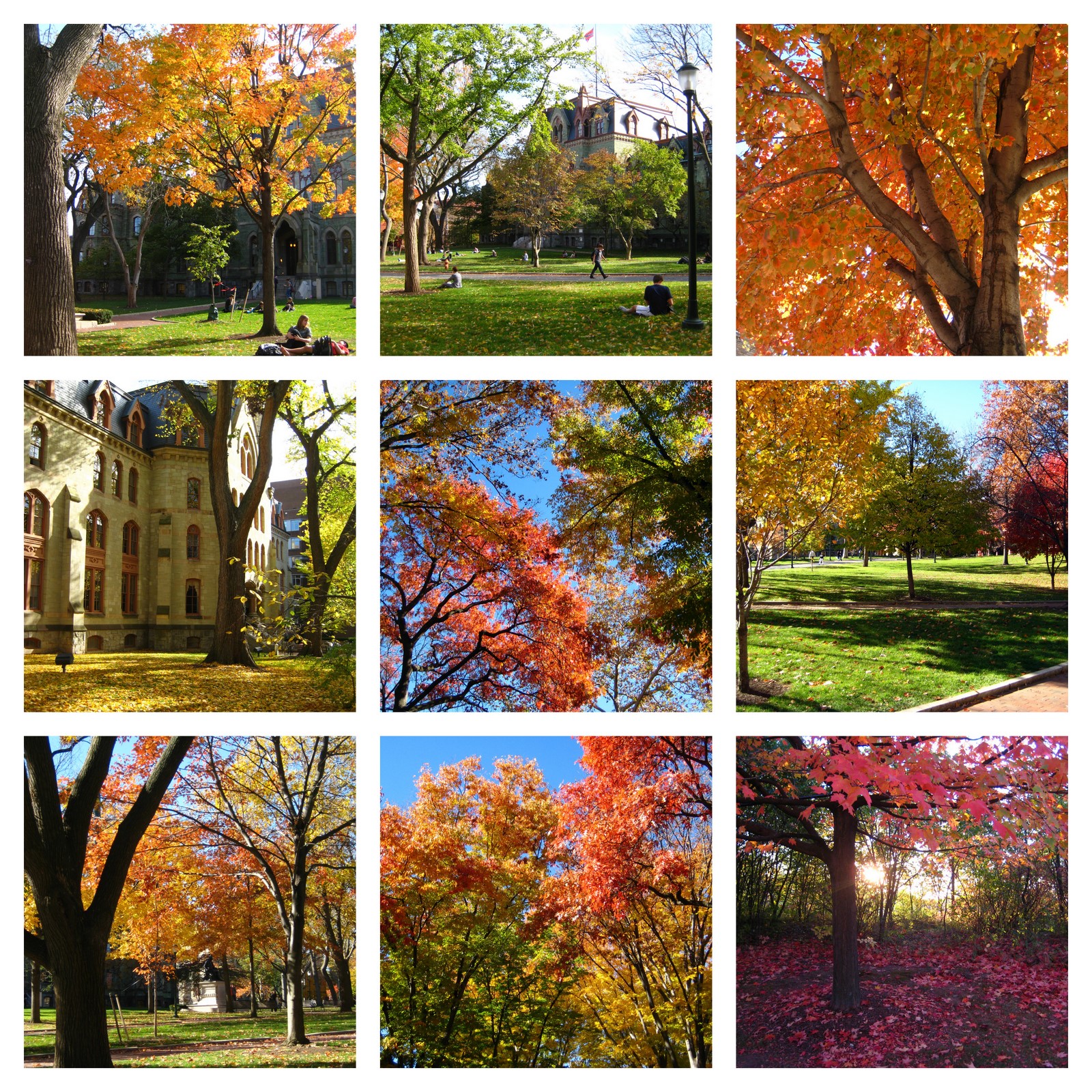 Of course, with fall comes a glorious array of seasonal foods and flavor, my favorite of which is pumpkin (though apple is a close second*). In some recipes, however, the pumpkin taste overpowers the rest, and when that is the case, I tire of it easily. These muffins are pumpkin-y without being in-your-face PUMPKIN-Y, if you know what I mean. They offer a harmonious blend of pumpkin, chai, and almond flavors (as well as chocolate, if you so choose), along with a nice subtle crunch from the poppy seeds. I also find that some pumpkin recipes (such as pumpkin pie) can be a little too homogenous in the texture department for my liking, which is why I decided to try adding poppy seeds – I was quite pleased with the result, and I hope you will be too!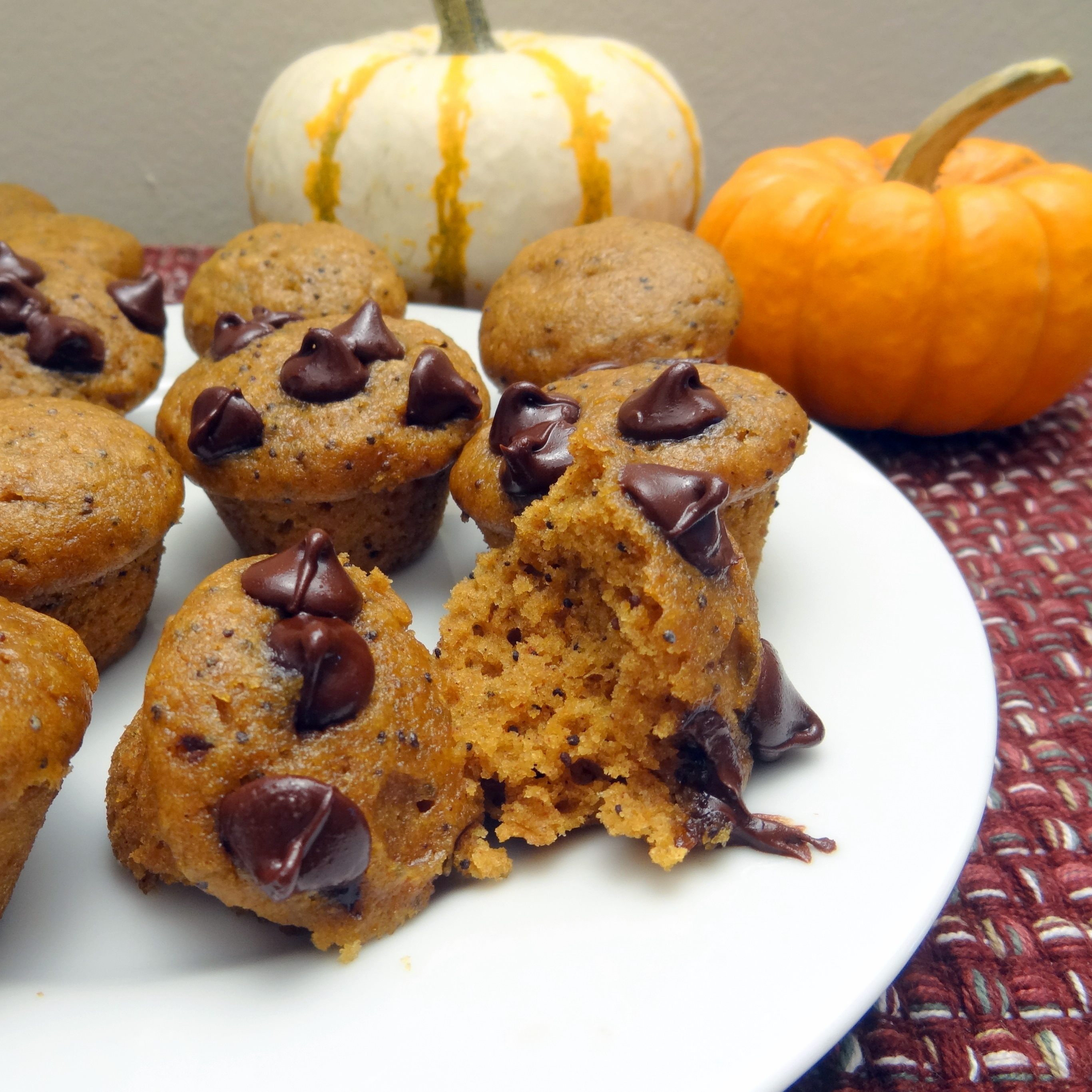 *This weekend I'm running a 5K with some people from my department. I was on the fence about participating (since it means giving up one morning of sleeping in, which is a pretty big deal at this point in the semester!), but then I heard that they have cider doughnuts available after the race. According to Wikipedia (yes, I checked), cider doughnuts are "a harvest tradition in autumn in the northeastern United States." I suppose this explains why I never heard of them while growing up, but now, having listened to people rave about them for the past three years or so, I really need to find out what all the fuss is about. Doughnuts = great incentive to run (and wake up early)!