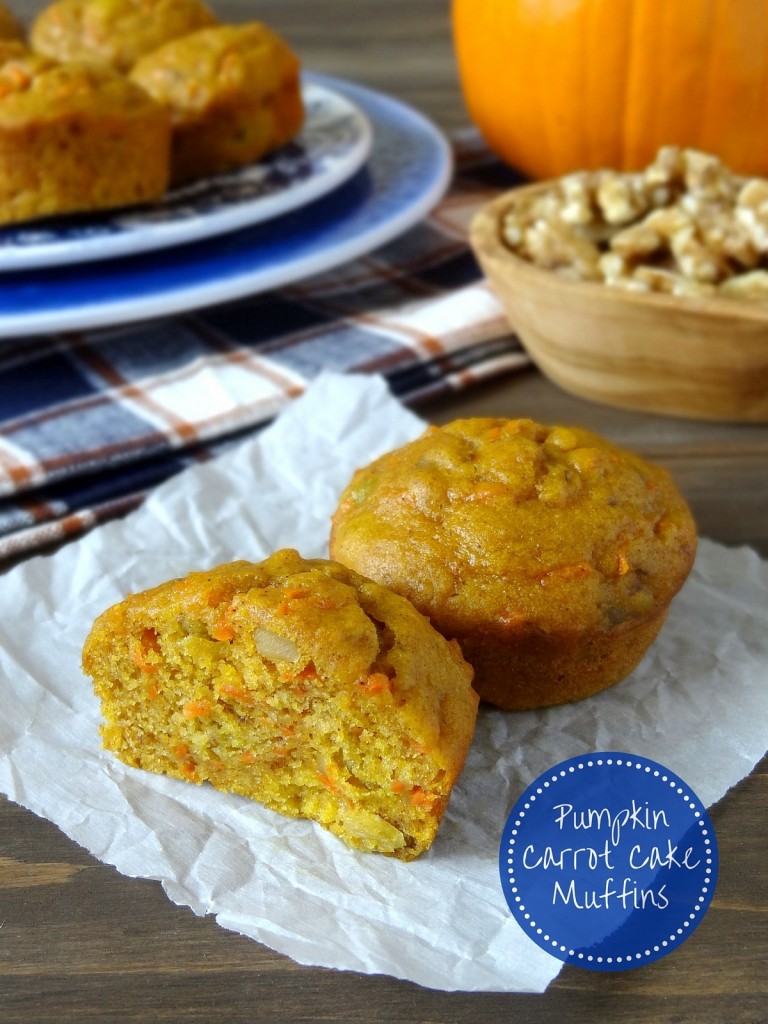 Apparently, I missed the memo that carrot cake is a springtime thing. My first carrot cake recipe appeared in the summer and I shared an updated version this past winter, so it seems only fitting that I should once again post about carrot cake in fall, the last of the carrot cake off-seasons. This recipe, however, is totally outfitted for fall: these are pumpkin carrot cake muffins!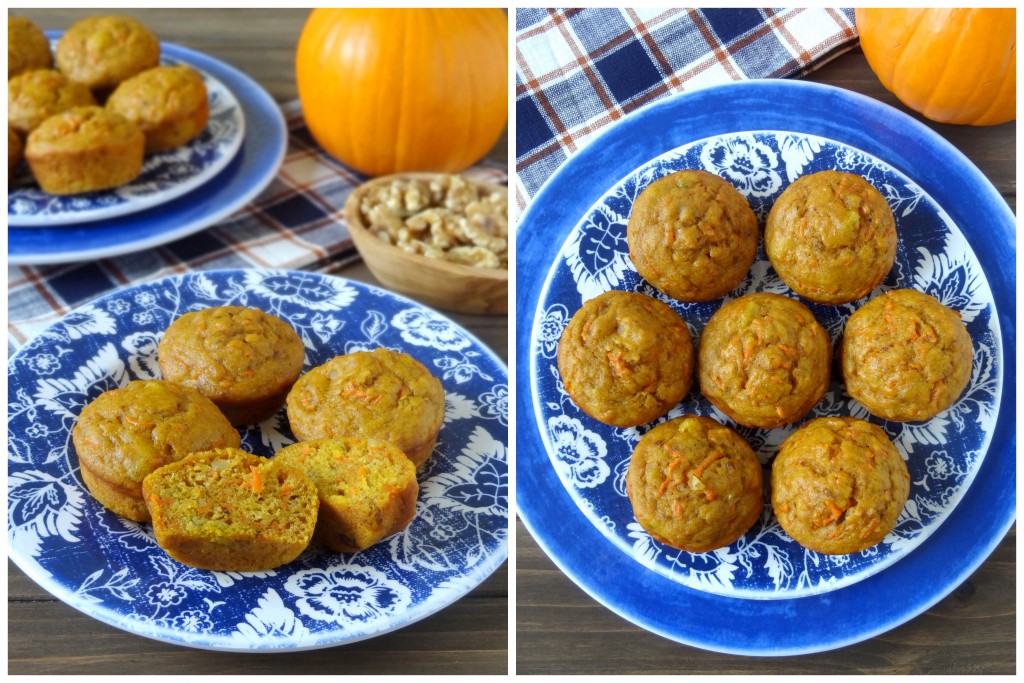 Side note: I had originally planned to make cupcakes, but for whatever reason, my taste buds decided that these are more muffin-y than cupcake-y – and all the better, because now I can eat these at any time of day without so much as a second thought! But if you feel so inclined, you can smear some frosting on top and call it a cupcake, because there is really no reason these can't do double duty.
These pumpkin carrot cake muffins are pillowy soft and packed with aromatic sweetness. But they're more than that! Every bite is stuffed with juicy raisins, crunchy walnuts, and vibrant shreds of carrots, all embedded in the characteristically rich, velvety texture of pumpkin. As the weather becomes cooler and our warm, cozy beds exert an ever greater pull in the mornings, the inviting, spicy smell of these muffins is enough to rouse even the sleepiest of sleepyheads, I promise!
Where do you stand on the issue of carrot cake seasonality? Is it a springtime-specific treat or is any time of year fair game?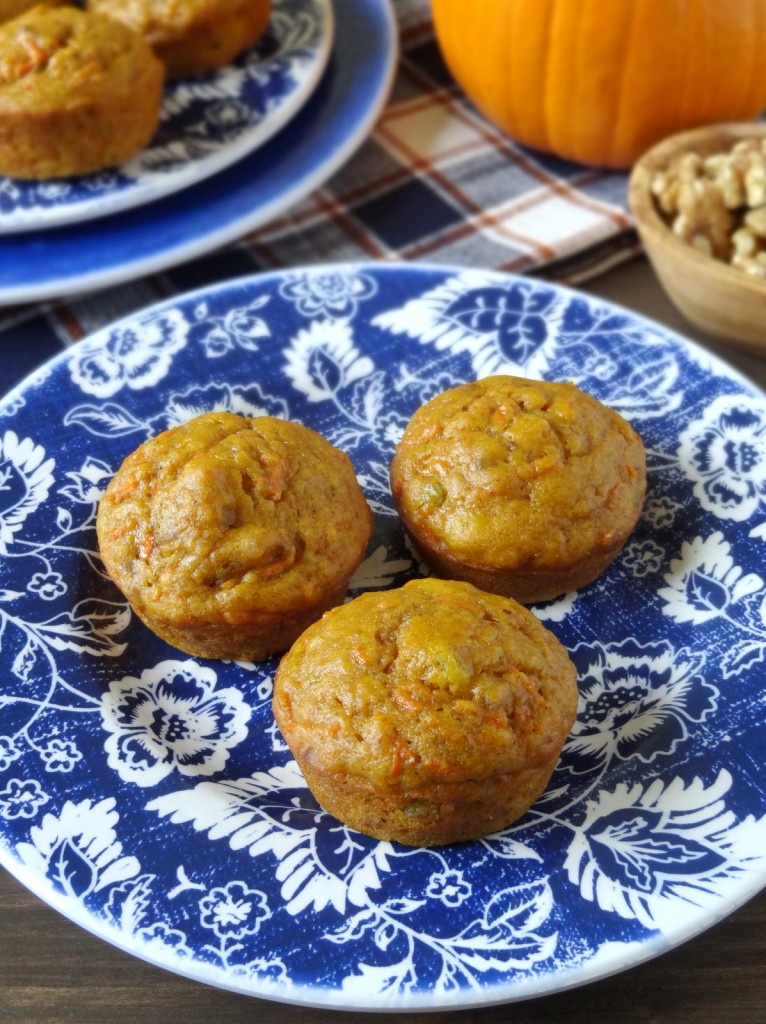 On a completely unrelated note, I'd like to take a moment to thank the incredibly talented Jacy Corral for the lovely new blog logo you see at the top of the page! Jacy and I lived across the hall from each other our freshman year in college, back when the extent of my "cooking" was oatmeal and Easy Mac. You can check out more of her amazing designs here!