As I mentioned in the previous post, I had signed up to bring cheesecake bars to our graduate student Thanksgiving potluck dinner. I used the same recipe, tweaking only a few things, and was really pleased with how they turned out! (2016 edit: you can get the full cheesecake bar recipe as well as updated photos here)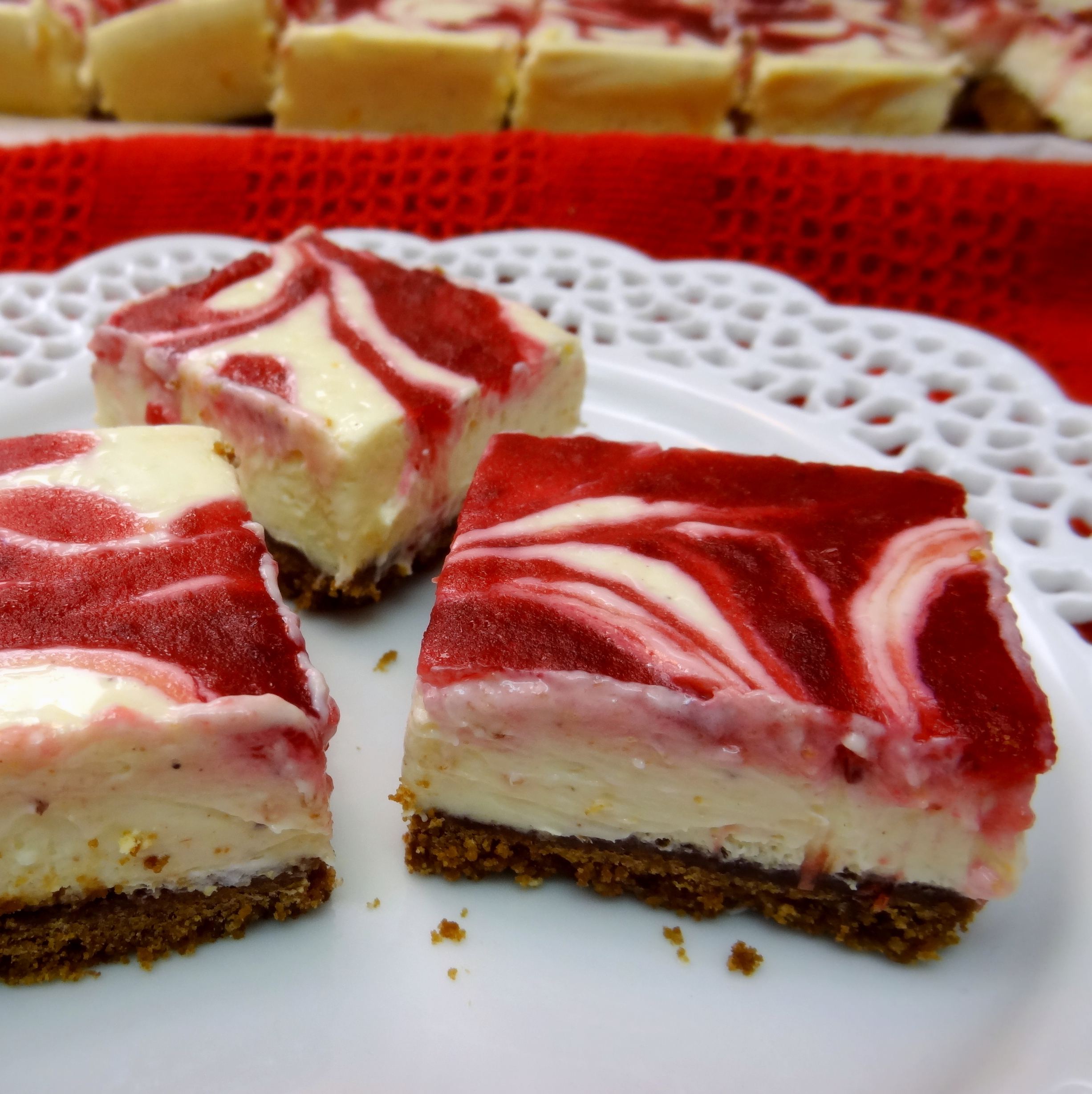 The few alterations I made:
Instead of using a 9-inch spring-form pan, I used a glass 9×13 baking dish. For ease of removing the finished bars, I lined the bottom with parchment paper, so that I could lift the whole thing out of the pan instead of trying to pry them out individually.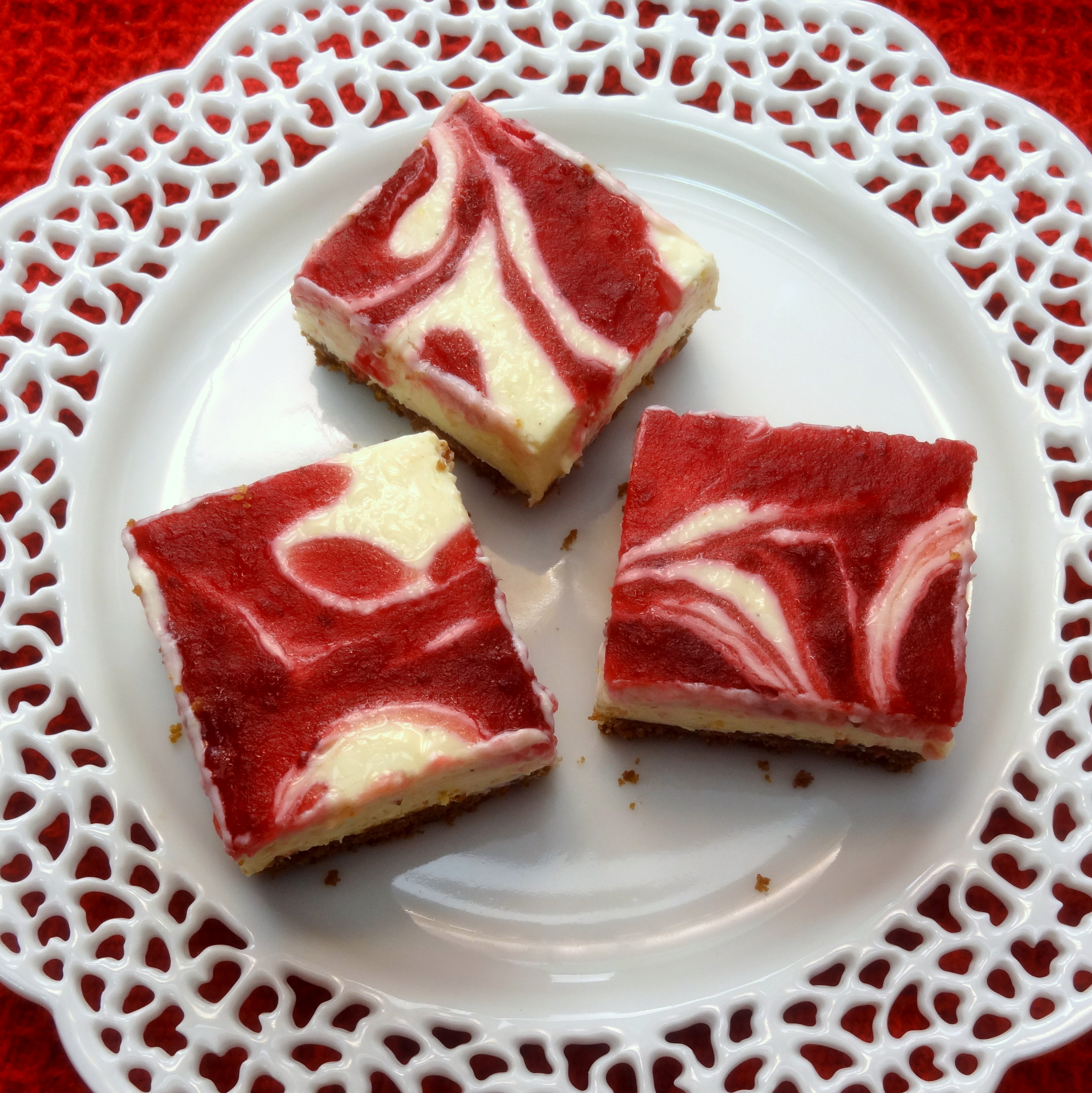 For the crust, instead of 12 ounces of gingersnap cookies, I used 14 (FYI: Trader Joe's sells a delightful "Triple Ginger Snaps" that comes in 14-ounce containers). Since I wanted people to be able to pick up the cheesecake bars and eat them without utensils, I thought a slightly thicker crust would be a good idea.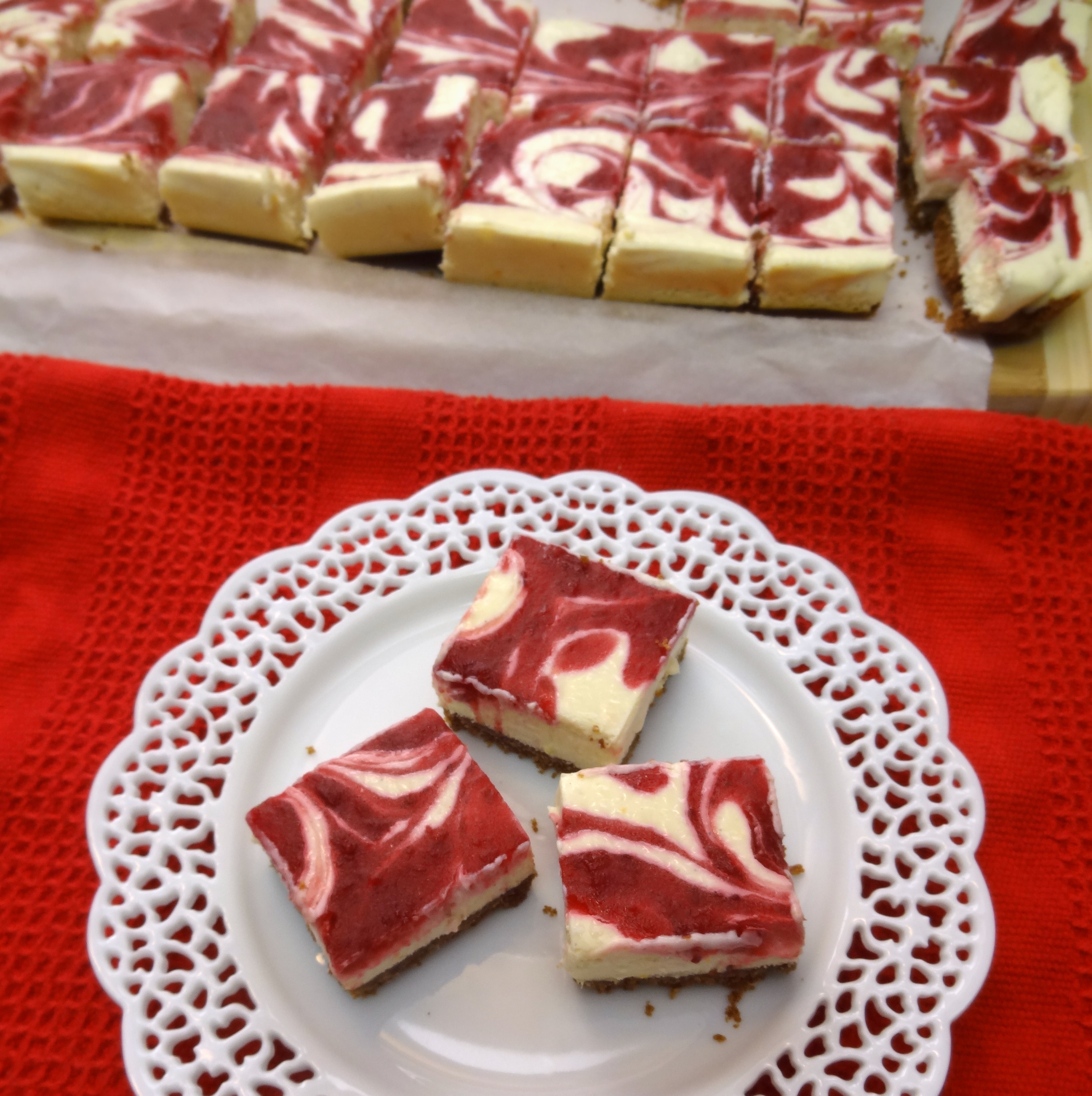 I also added a bit more cream cheese to make it more finger-food friendly. This extra cream cheese helps the cheesecake firm up slightly more. I had some leftover cream cheese in the fridge, but I'm not sure the exact amount – probably 1/4 cup or so.
Lastly, since the cheesecake layer is shallower in cheesecake bars than in the original form, I didn't bother alternating layers of cheesecake and cranberry sauce, but just poured the cheesecake mixture over the crust, then put the cranberry sauce on top. Also because of the shallowness of the cheesecake layer, I adjusted the baking time slightly and did 30 minutes instead of 35-40. After they had chilled properly, I cut them into 32 bars. Voilà! Cheesecake bars!