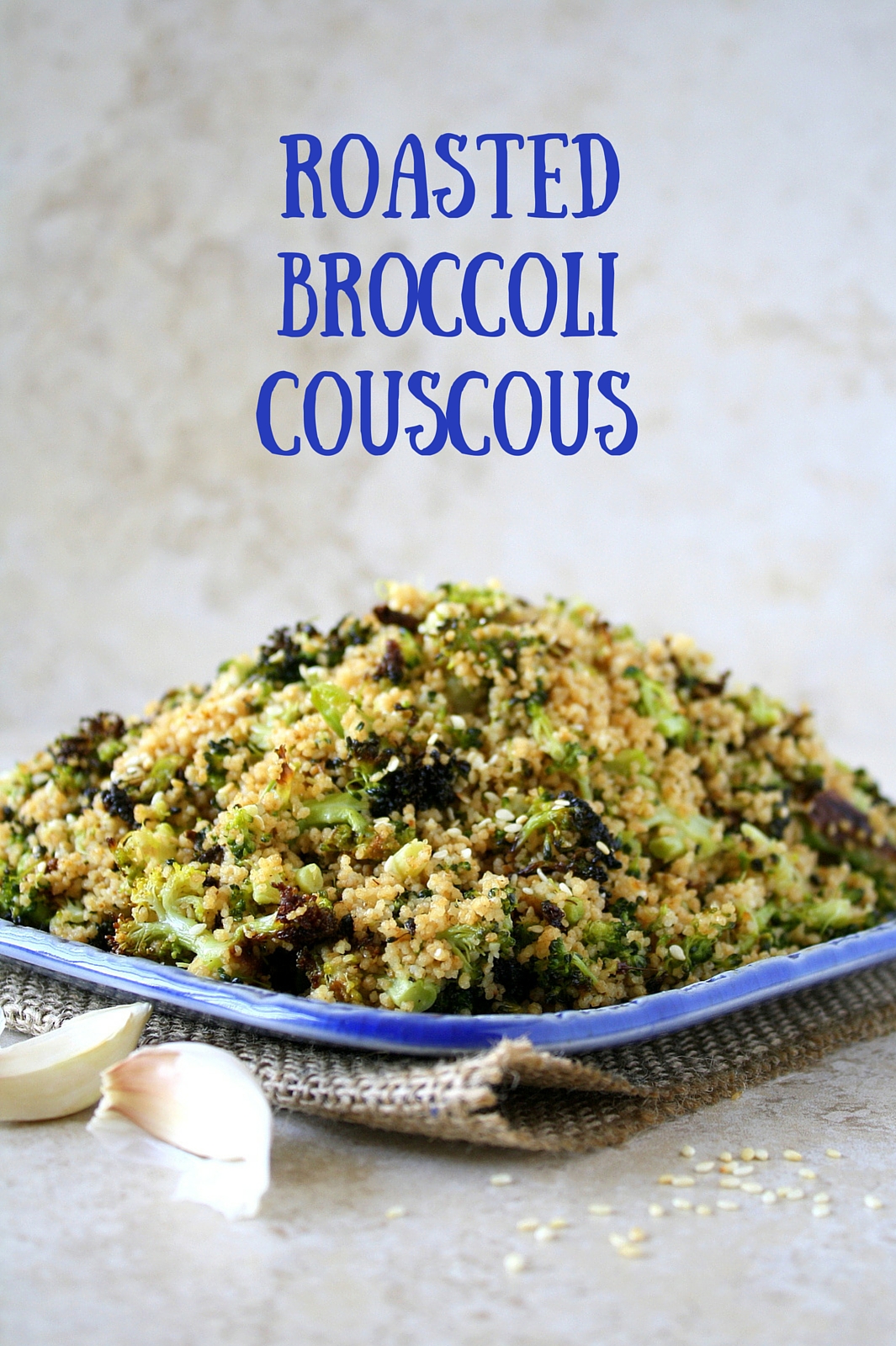 I've always admired (and kind of resented) those people who genuinely love eating their greens. I'll eat my greens, but I'm not exactly enthusiastic about them…unless it's broccoli. I ate a lot of stir-fried or steamed broccoli as a kid and liked it well enough, but then sometime in the last few years, I "discovered" roasted broccoli and fell head over heels in love with it. There aren't many veggies that turn me into the food police to make sure I get an equal portion (this is the only other one that comes to mind), but if you come between me and my roasted broccoli, we're gonna have a problem. The charred yet slightly sweet flavor and those crispy little bits on the tops of the florets? YUM.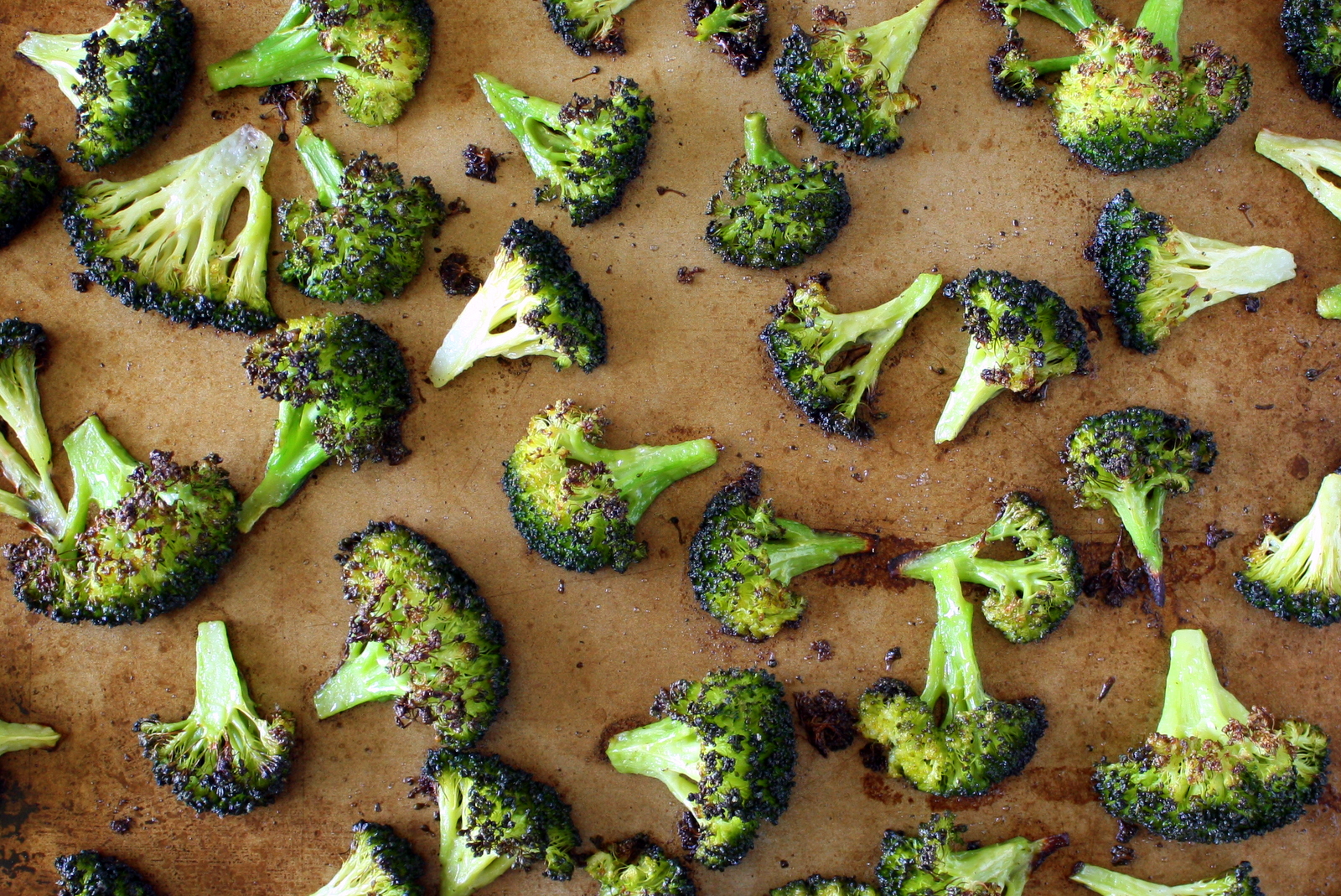 While my taste buds would be perfectly content to munch on a huge bowl of roasted broccoli for dinner, my stomach would be growling a few hours later, so I decided to create a more filling dish that still celebrates the flavor and texture of roasted broccoli. And indeed, this roasted broccoli couscous packs a ton of flavor, despite its somewhat lackluster appearance. Minced garlic, toasted sesame seeds, and nutty whole wheat couscous round out the smoky, caramelized taste of the roasted broccoli, and since they're all fairly compact ingredients, you get a little of everything in each bite!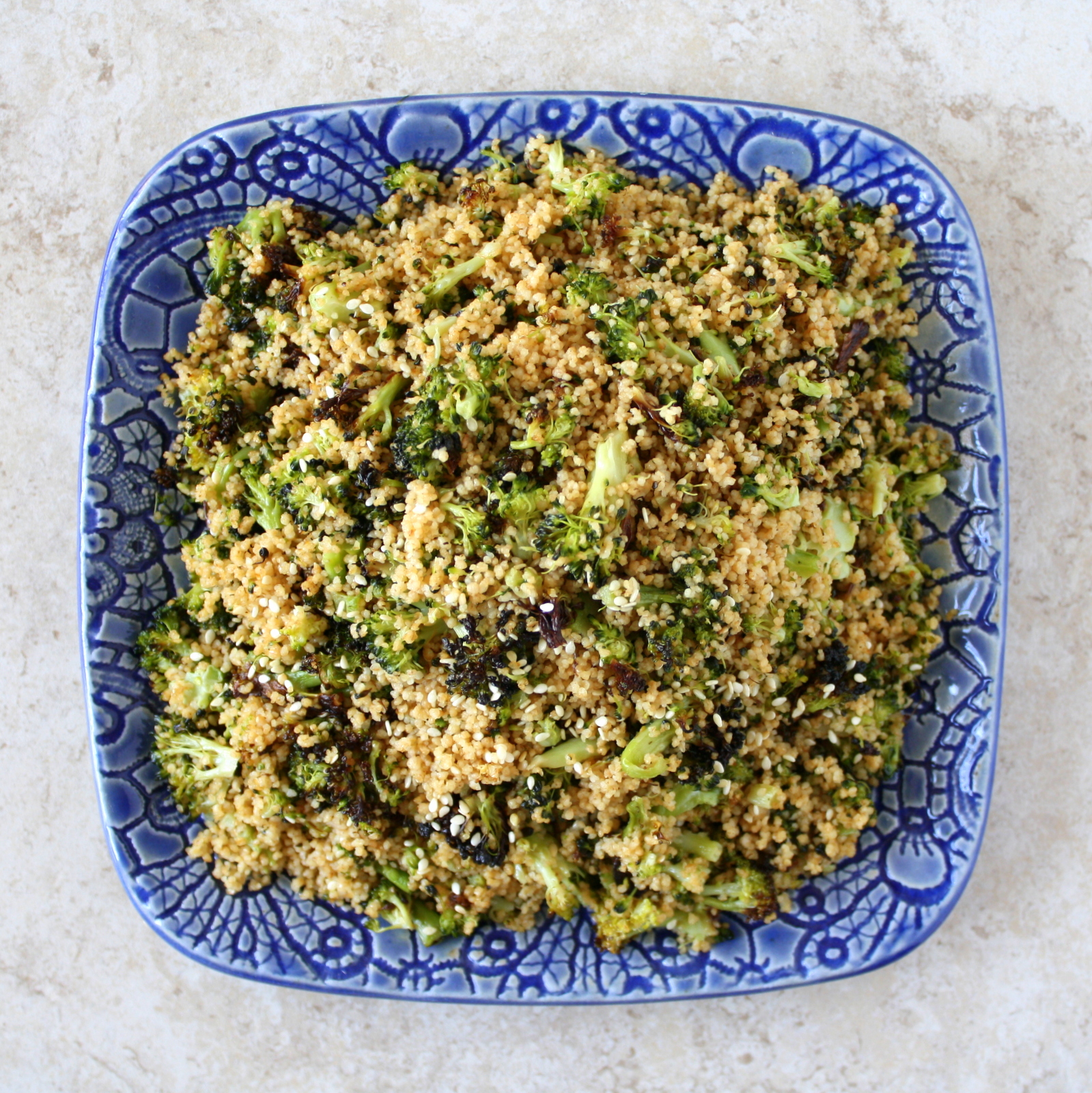 The recipe as listed is intended to be a side dish, but you can easily expand it into a full meal by topping it with some fried eggs. I've also found that avocado makes a great addition (to be fair, avocado makes a great addition to most dishes). It may not be the most glamorous meal ever, but it's pretty freaking delicious! Everyone needs a few go-to recipes for something easy, healthy, and satisfying, and this roasted broccoli couscous definitely fits that bill for me. I hope it will for you as well!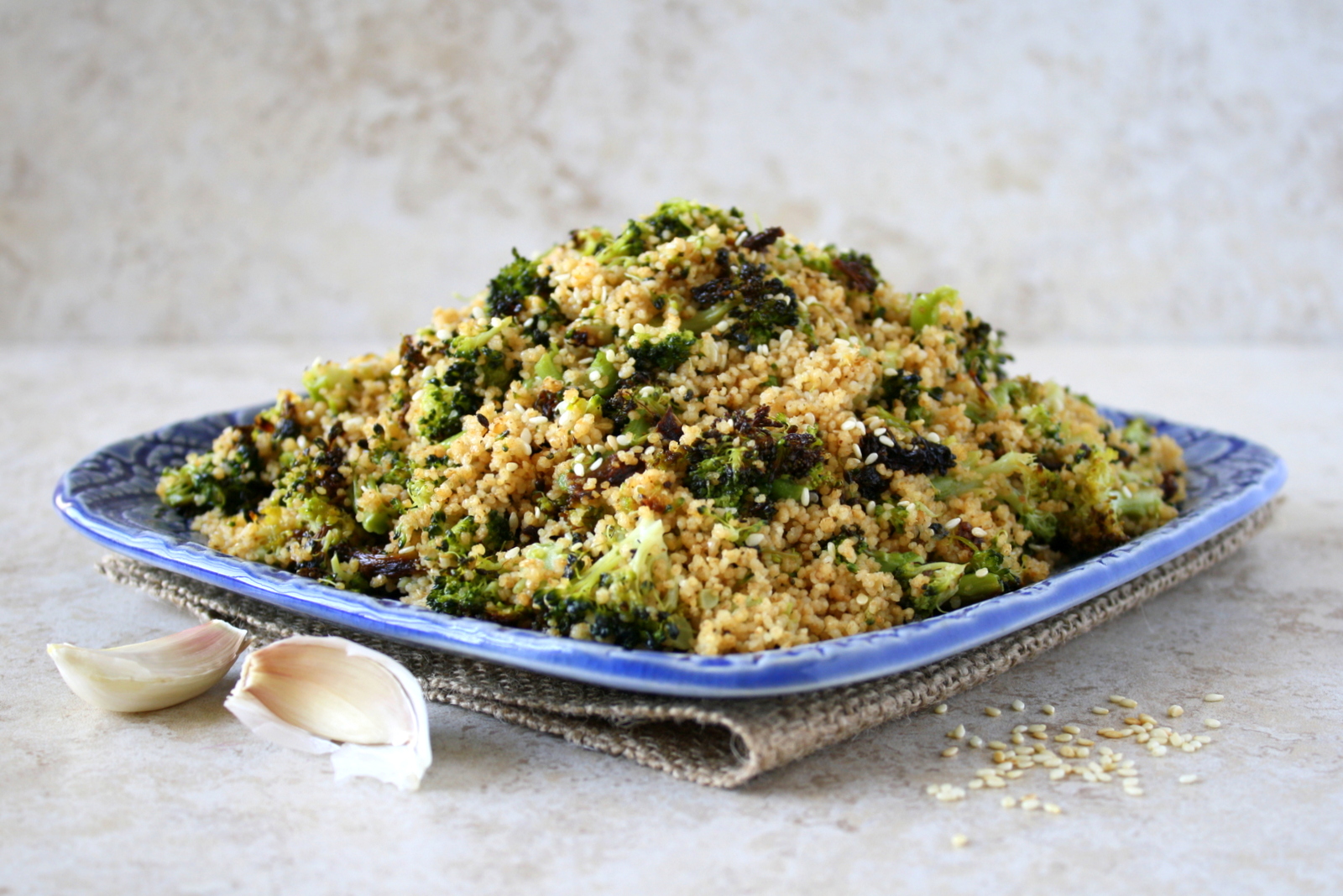 Recipe of the Week
,
The Wednesday Showcase
,
Foodie FriDIY
, and
Fiesta Friday
.