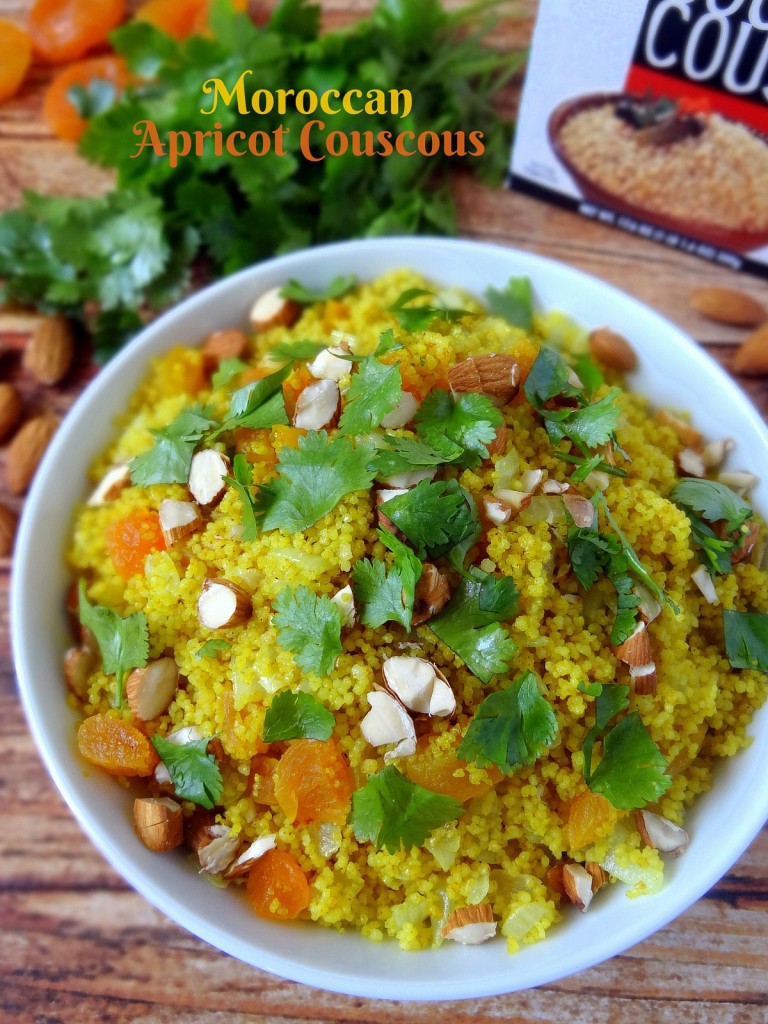 Do you ever find yourself in a side-dish dilemma? I bet you know what I'm talking about: dinnertime is drawing near, you've got the main dish covered, but you still need something more to complete the meal. I often find myself in this predicament. While there's no shame in plunking down a few random veggies or a dinner roll and calling it a side, these last-minute additions can sometimes feel a little unsatisfying, you know?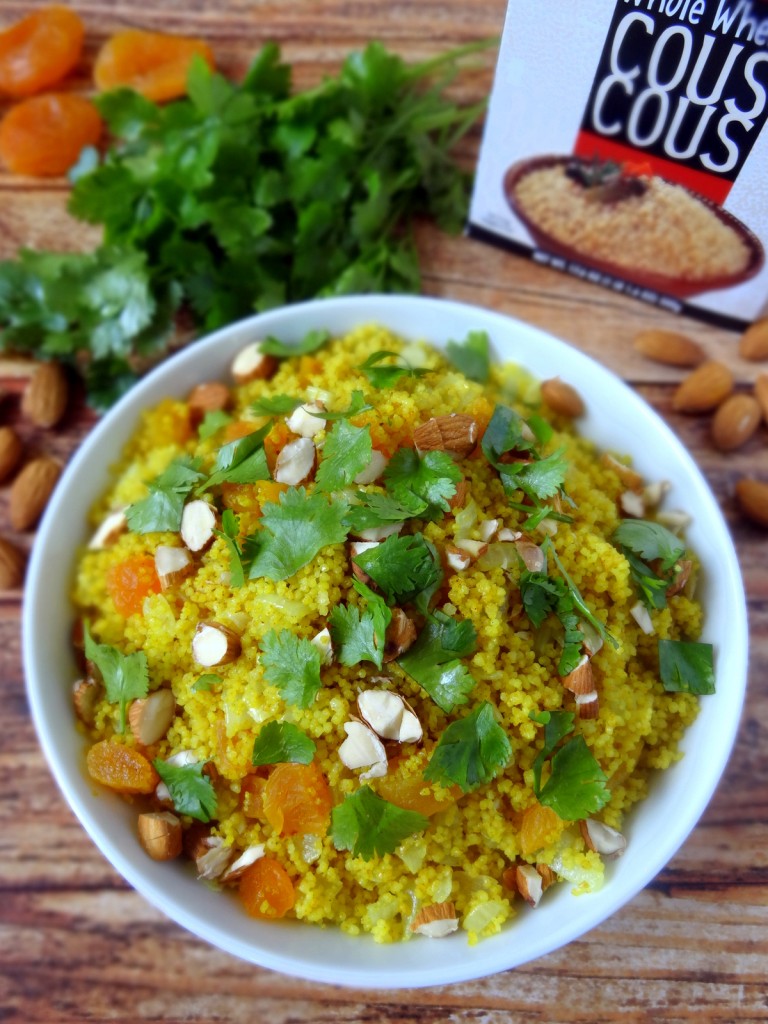 This is where Moroccan apricot couscous can help. This (vegan!) couscous dish can be on the table in just twenty minutes and is largely centered on shelf-stable kitchen staples—couscous, dried fruit, and nuts—so with a bit of luck, you won't even need to plan ahead! Dried apricots and almonds introduce bursts of sweetness and crunch, while cinnamon, turmeric, and fresh cilantro create a complexity of flavor that will send you back for seconds. This vibrant, aromatic couscous may even upstage the entrée as the star of the show!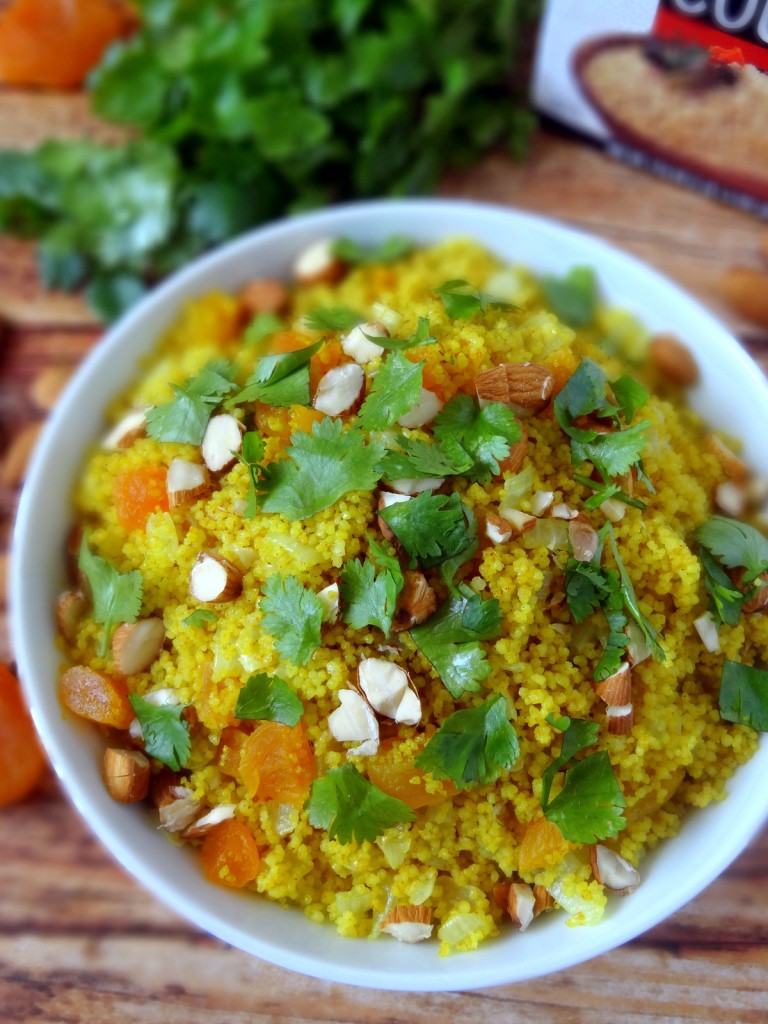 I'm sharing the recipe for this Moroccan apricot couscous over at The Gracious Pantry, so head on over to Tiffany's blog to get the details. Her site is a veritable wealth of clean eating recipes, so I hope you'll take a look around and find some recipe inspiration!