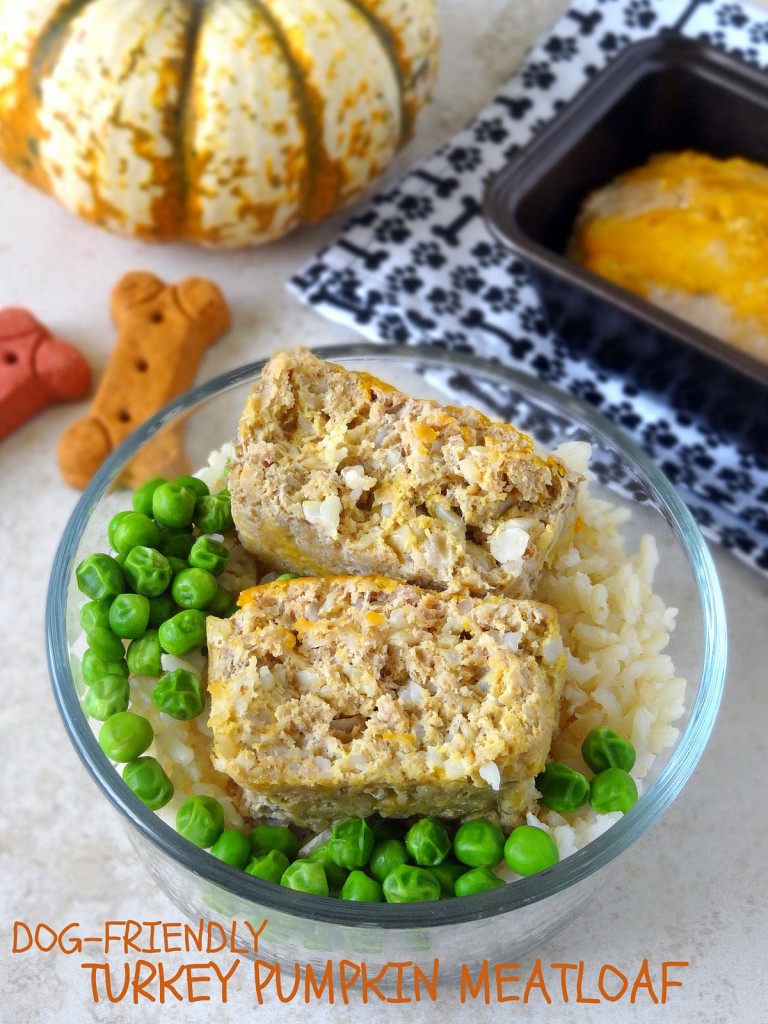 Now that we're only a few short days away from Christmas, it wouldn't be unreasonable for you to expect today's post to contain a recipe for Christmas cookies or a dish to enjoy at an elaborate holiday dinner. Indeed, I do have a recipe for Christmas dinner to share with you, but here's the catch: it's not really for you. It's for your dog! After all, why shouldn't the furry members of the family have a special holiday meal?
I know some of you must be thinking that I'm crazy for suggesting that you add "cook meatloaf for dog" to your holiday to-do list, but don't worry—mixing up this meatloaf hardly takes any time at all, especially if you're already got some leftover rice in the fridge! It's super easy. Your dog will be super excited. It will be super cute.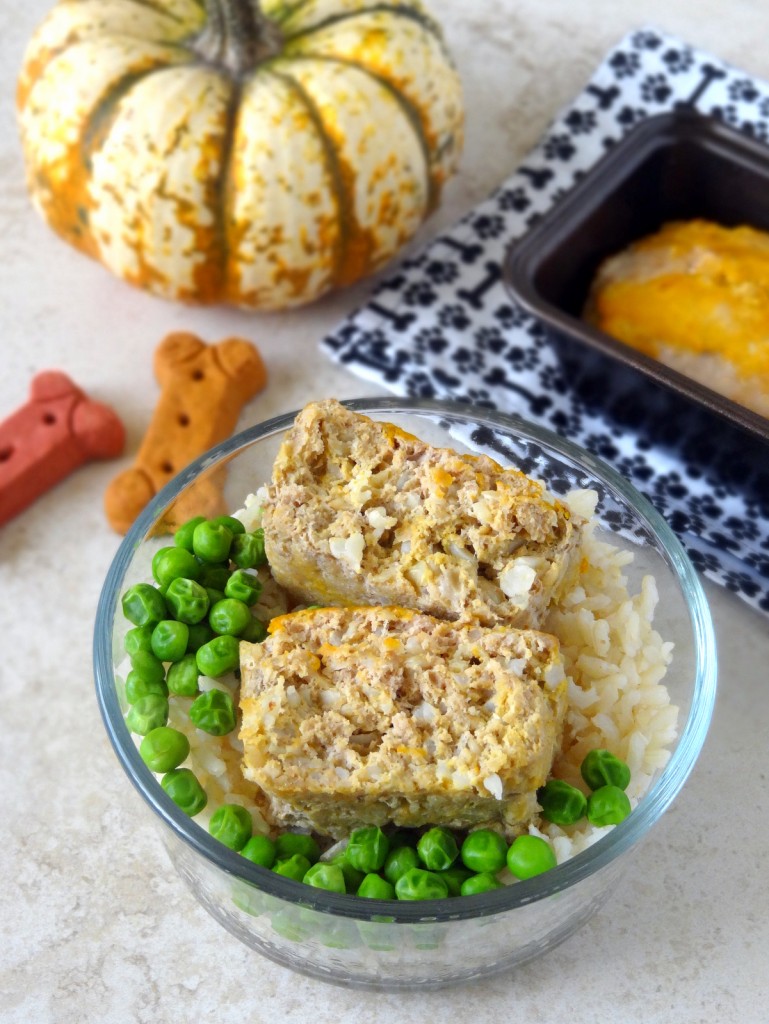 Several weeks ago, I mentioned that I made some turkey pumpkin meatloaf for Phoebe after she was bitten by another dog. A couple of people commented or messaged me that they would like the recipe, so here it is! This is actually a slightly modified version of my mom's meatloaf recipe, which I've known and loved since childhood—the rice and oats give the meatloaf a great texture and tenderness, unlike pure meat versions, which are too dense and dry for my liking. To make it dog-friendly, I omitted the soy sauce, Worcestershire sauce, and onions, and substituted pumpkin puree for the ketchup that goes on top, since most ketchups contain onion and/or garlic powder. I also tossed a little extra pumpkin into the meatloaf itself, since it's a good source of fiber for dogs.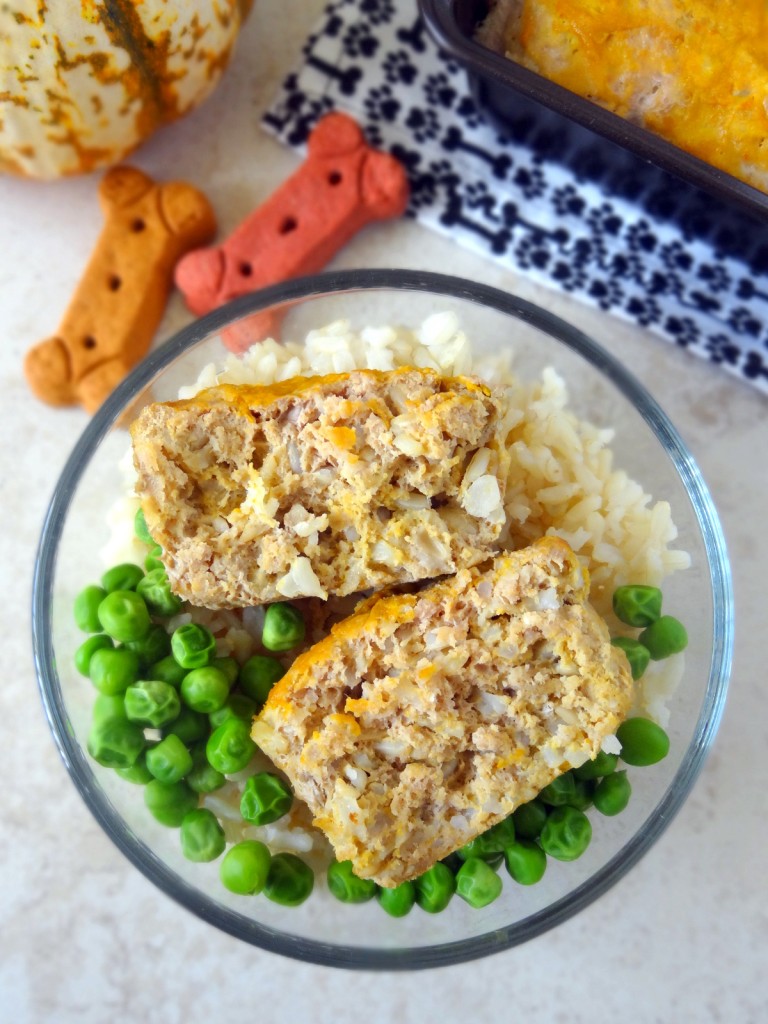 Thank you so much to all of you who wished Phoebe a speedy recovery or asked about her! She is doing well: she had her stitches removed, the fur around the wound is beginning to grow back, and—this won't come as much surprise to anyone who has met Phoebe—her spirits bounced back pretty much immediately. She's certainly not one to let the so-called "cone of shame" keep her down!
For those of you who have pets, how do you include them in your holiday traditions? Do you dress them up for photos? Have you ever taken your dog to see Santa? I'd love to hear!