As a child, mint and I did not get along. I tolerated it in toothpaste, but that was about it. Mint chewing gum, mint chip ice cream, and candy canes could have disappeared off the face of the planet and I wouldn't have shed a tear. At some point before high school, however, my taste buds reconsidered, and I began chewing mint gum by the Costco (brick-sized) pack, making up for lost time with mint chip ice cream, and…well, still ignoring candy canes. Let's be honest—candy canes are iconic and they can be great when incorporated into other treats, but there are far tastier holiday goodies to be had than a plain candy cane! For instance, these peppermint hot chocolate cookies.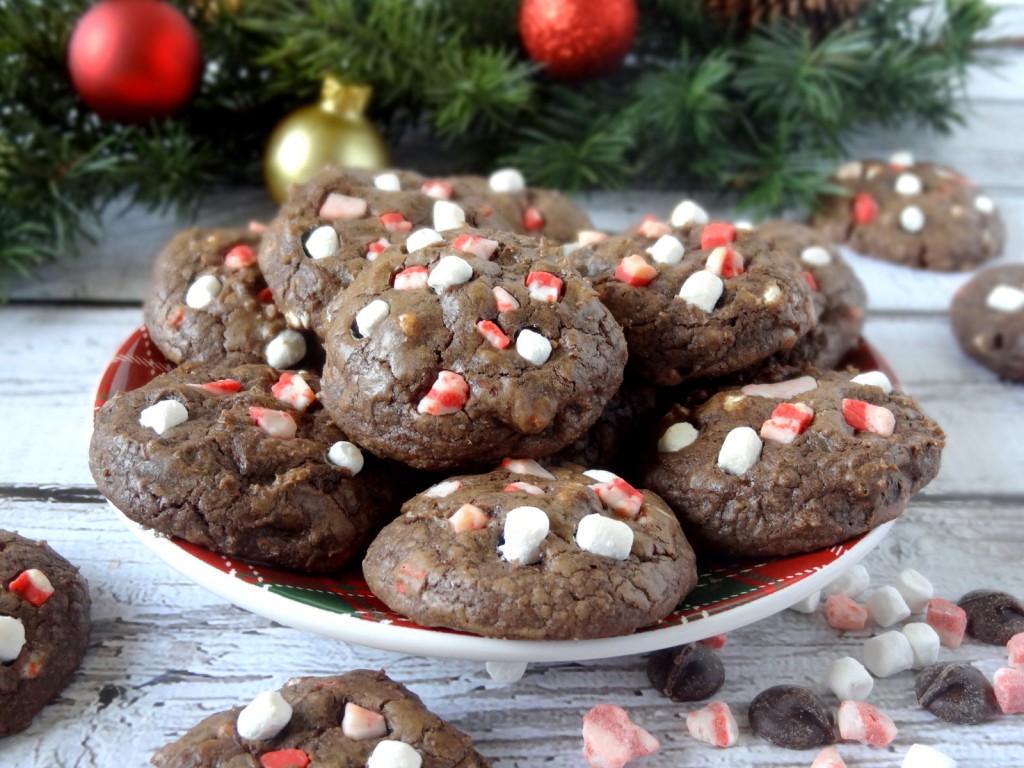 Even though I've come to love mint (and especially mint + chocolate), the boyfriend has not. As a result, I don't do much baking with mint, so when I signed up for the Great Food Blogger Cookie Swap this year, I jumped at the opportunity to whip up some peppermint hot chocolate cookies for people who would (hopefully!) appreciate them more than the boyfriend.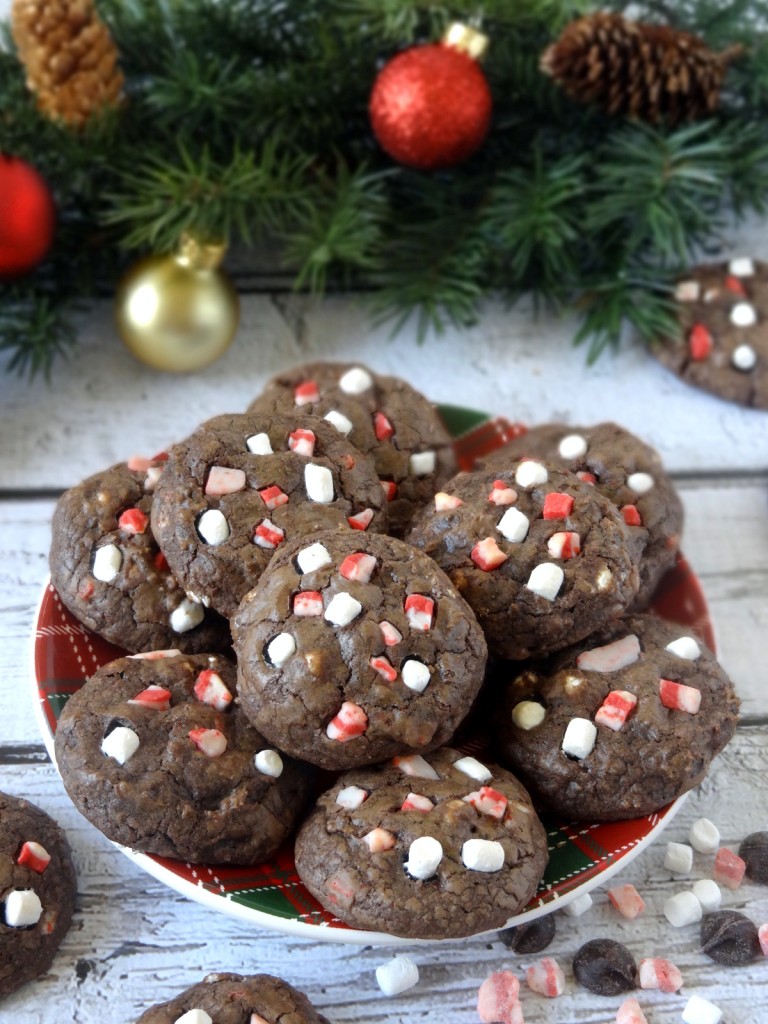 I based these peppermint hot chocolate cookies on a recipe for brookies (that's a cross between a brownie and a cookie, for those of you who are unfamiliar with the term), so they're soft and chewy with a slightly crinkly exterior, and then I tossed in some marshmallow bits and peppermint pieces to make them all festive and wintery. This was my first time baking with marshmallow bits so I wasn't sure what to expect, but I love how they maintain their shape in the oven and I don't have to worry about a sticky mess like I might with regular marshmallows. Prior to baking, they're similar in texture to the marshmallows in Lucky Charms, but after sitting atop a moist, chocolatey cookie for a few hours, they become nice and smooshy like regular marshmallows.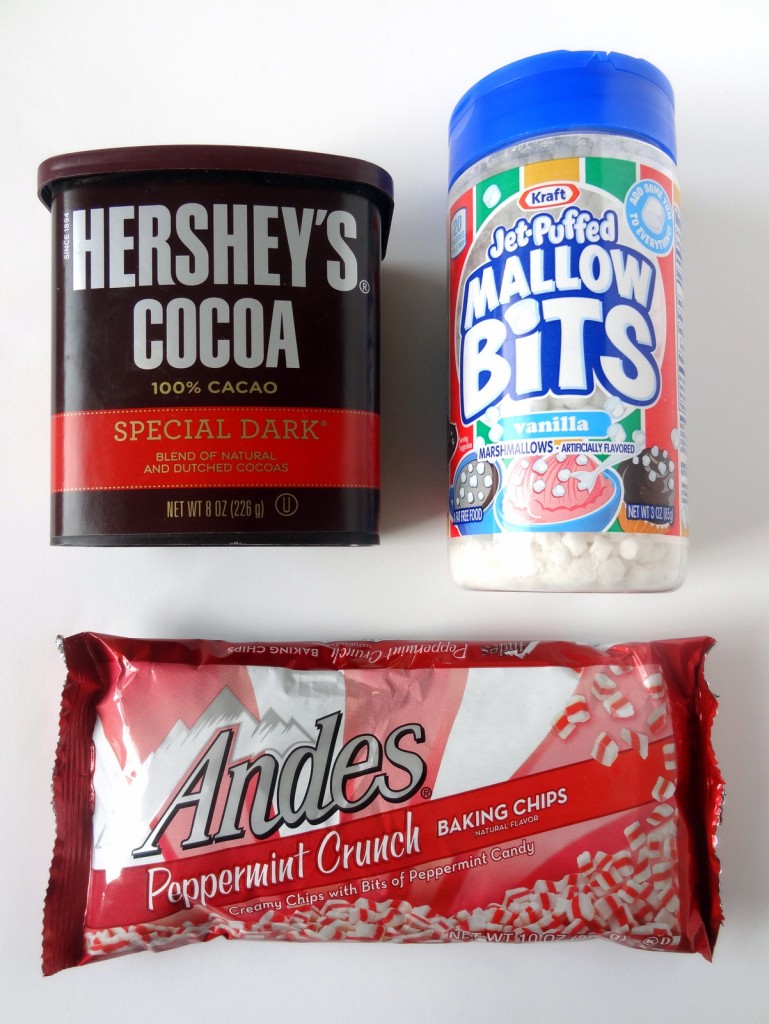 This year's Great Food Blogger Cookie Swap was the first one in which I've participated, but it certainly won't be the last! I had so much fun sending and receiving cookies from friendly folks across the country, as well as seeing other people's creations on Instagram. A big thank you to Becca from Dash of Texas, Christina from For Bacon, and Chandra from The Daily Dabble for the delicious cookies and for helping me get into the holiday spirit!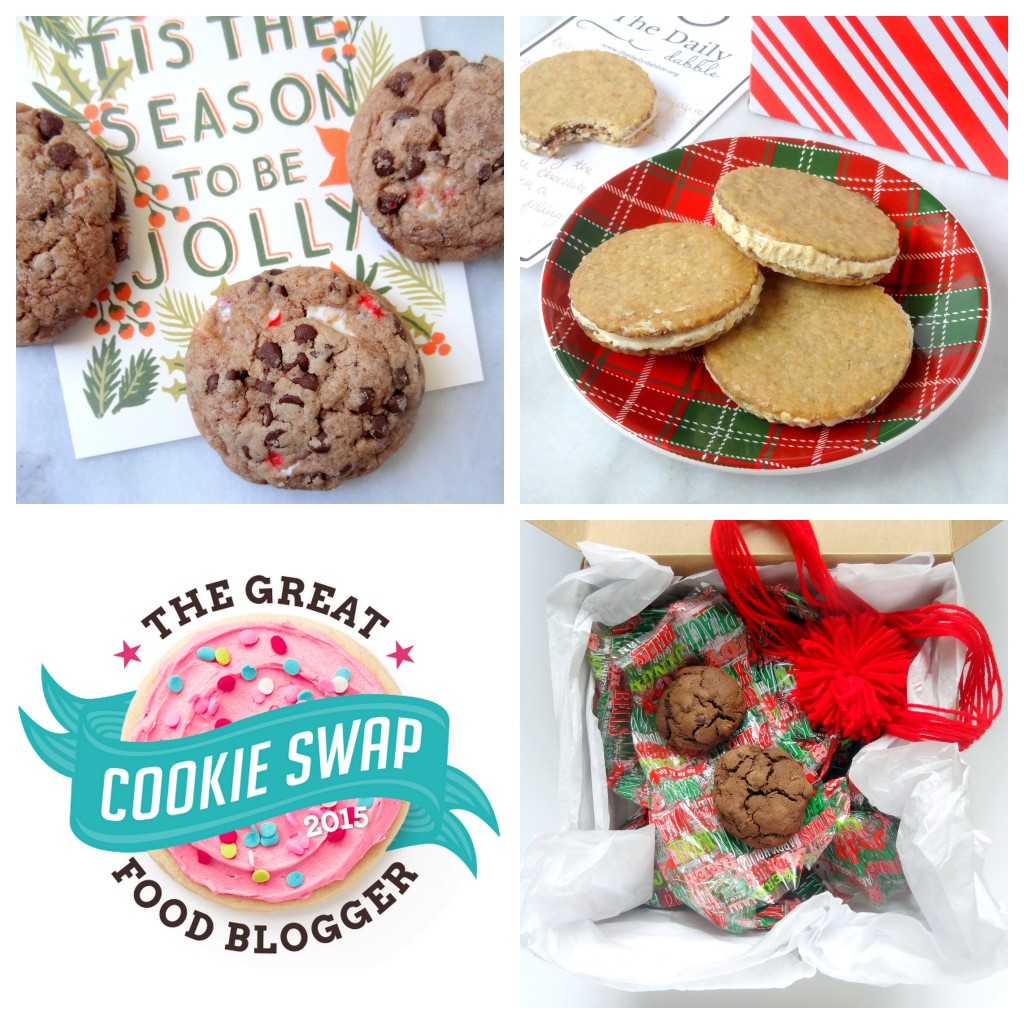 Fiesta Friday
,
Recipe of the Week
, and
Foodie FriDIY
.