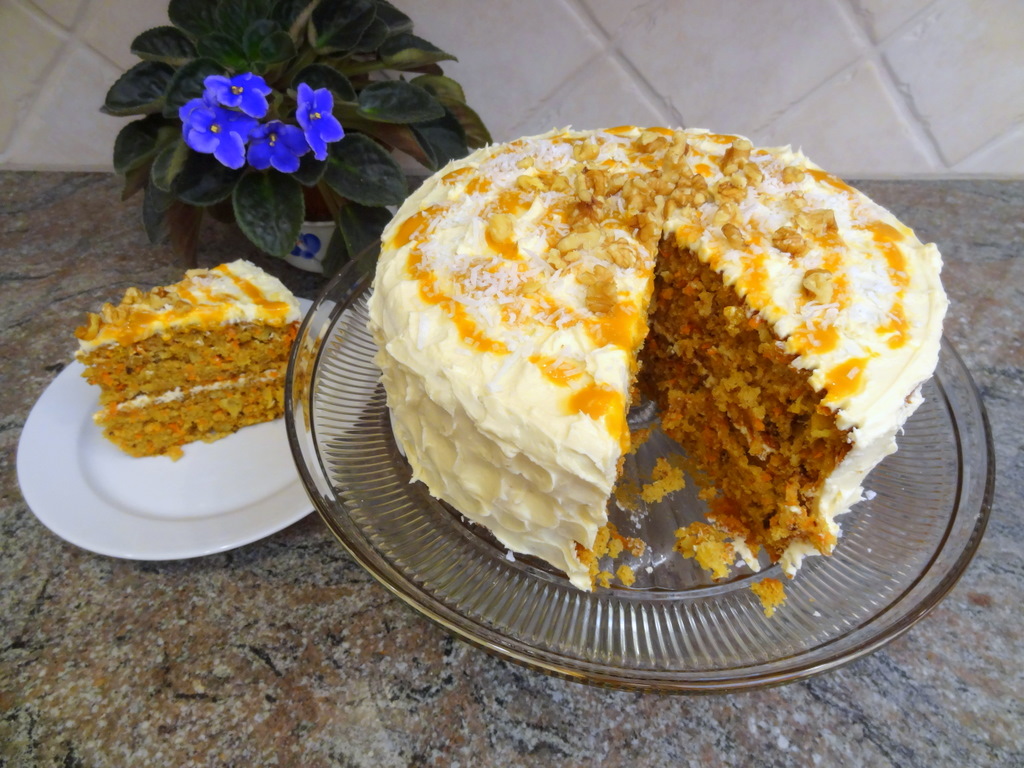 Since this is the first cake recipe I'm posting, it seems as fitting a time as any to explain the blog name "Put On Your Cake Pants."
Before I moved to my current apartment, I spent two years living in a tiny studio apartment with little kitchen storage space, so I had been holding off on purchasing round cake pans, convincing myself I could make do with the other types I already had. This year, though, with my boyfriend's birthday coming up, I really wanted to be able to bake a round layer cake. So while I was writing a list of the things I planned to pick up at the store, I mentioned that I was going to get some cake pans. My statement was met with a long pause and a bemused, borderline alarmed expression from my boyfriend. Wondering what was wrong with wanting cake pans, I asked him. He replied, "What are cake pants?!" After laughing over our miscommunication, we tried to figure out what cake pants would even mean. Pants to wear while baking cakes? Pants with a pattern of cakes printed on them? Then it came to me. My family has long joked about "buffet pants"—the type of pants with stretchy waistbands that enable you to gorge yourself comfortably at a buffet—so why not cake pants, to allow you to indulge comfortably in dessert? And lo, a blog name was born. I don't actually bake cakes very often, since it's more fun to bake them for a larger group of people than just the two of us, but when I do, I like to pull out all the stops.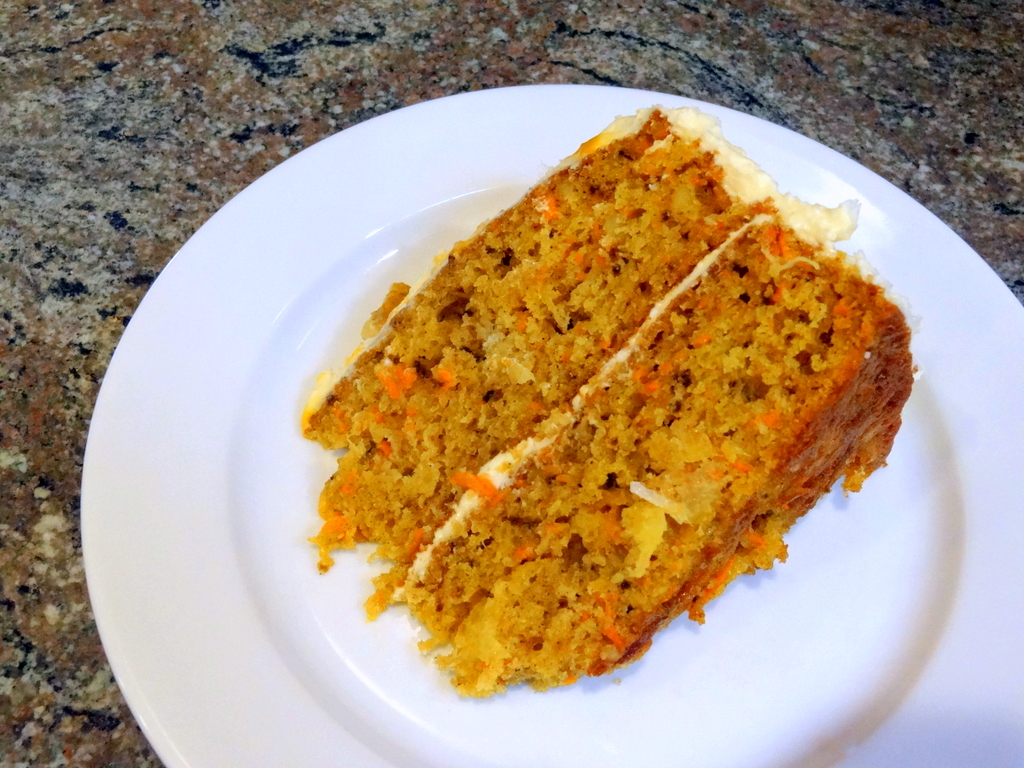 This cake is…divine. Carrot cake has gone on a tropical vacation and it may never want to come back. The pineapple renders the cake deliciously moist, the walnuts add a nice crunch, and the mango juice adds an unexpected tangy twist. You can, of course, make a more traditional cream cheese frosting (or substitute regular butter and milk in place of the dairy-free margarine and soymilk this recipe calls for), but since I was baking this for several people who are lactose intolerant, I went the lactose-free route. You won't regret making this cake, I guarantee it: put on your cake pants and make room for seconds.
*Updated recipe (2/23/15) available here*