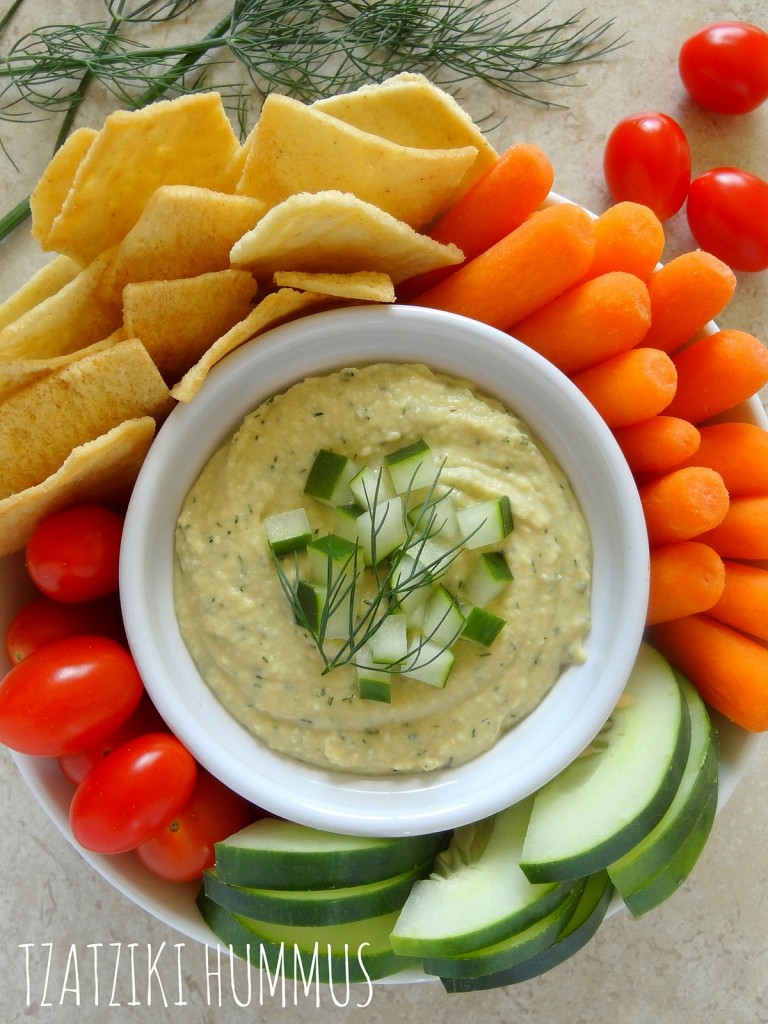 Having a routine is often beneficial. Routines provide structure and a certain amount of comfort—those of us with pets or small children know this especially well! But sometimes, routines can turn into ruts, and I find this to be particularly true when it comes to food. In order to prevent food burn-out—like my major aversion to turkey sandwiches, which I mentioned the other week—it's important to change things up every now and then. After all, as the ancient Greeks said, "Everything in moderation." While I positively adore roasted red pepper hummus and have scarcely not made any other variety in the last year, I decided to give the roasted red peppers a break.
Enter tzatziki hummus.
I spent two summers in Greece while I was in college, so Greek food holds a special place in my heart. I do find, however, that I have a hard time polishing off a full recipe of tzatziki before it goes bad. The solution seemed obvious to me: why not combine tzatziki and hummus?! This tzatziki hummus uses Greek yogurt in place of tahini and is bursting with lemon and fresh dill flavor. Toss a little diced cucumber on top and you've got yourself a dip that is so refreshingly tangy and addictive that you'll want to dunk everything you possibly can into it—veggies, pita chips, your spoon, you name it. It's also amazing as a spread in sandwiches…or gyros!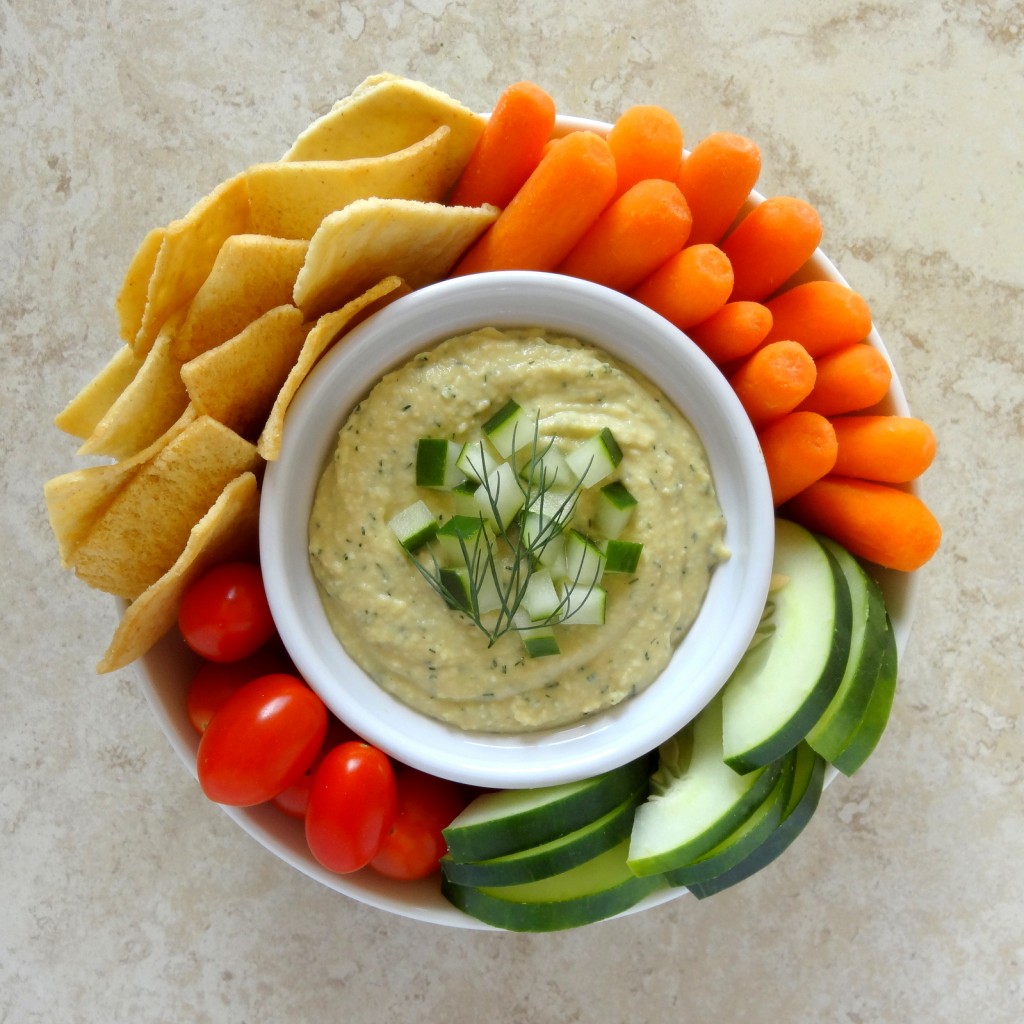 On a somewhat related note, the boyfriend started a garden this summer! He consulted me while choosing which herbs to grow, and I readily agreed that having fresh dill on hand would be awesome, failing to realize that I actually have very few recipes that call for fresh dill. Oops. The garden's production rate has now far outstripped our consumption rate, and we're trying to find ways to use as much as we can before resorting to drying it. Any suggestions?