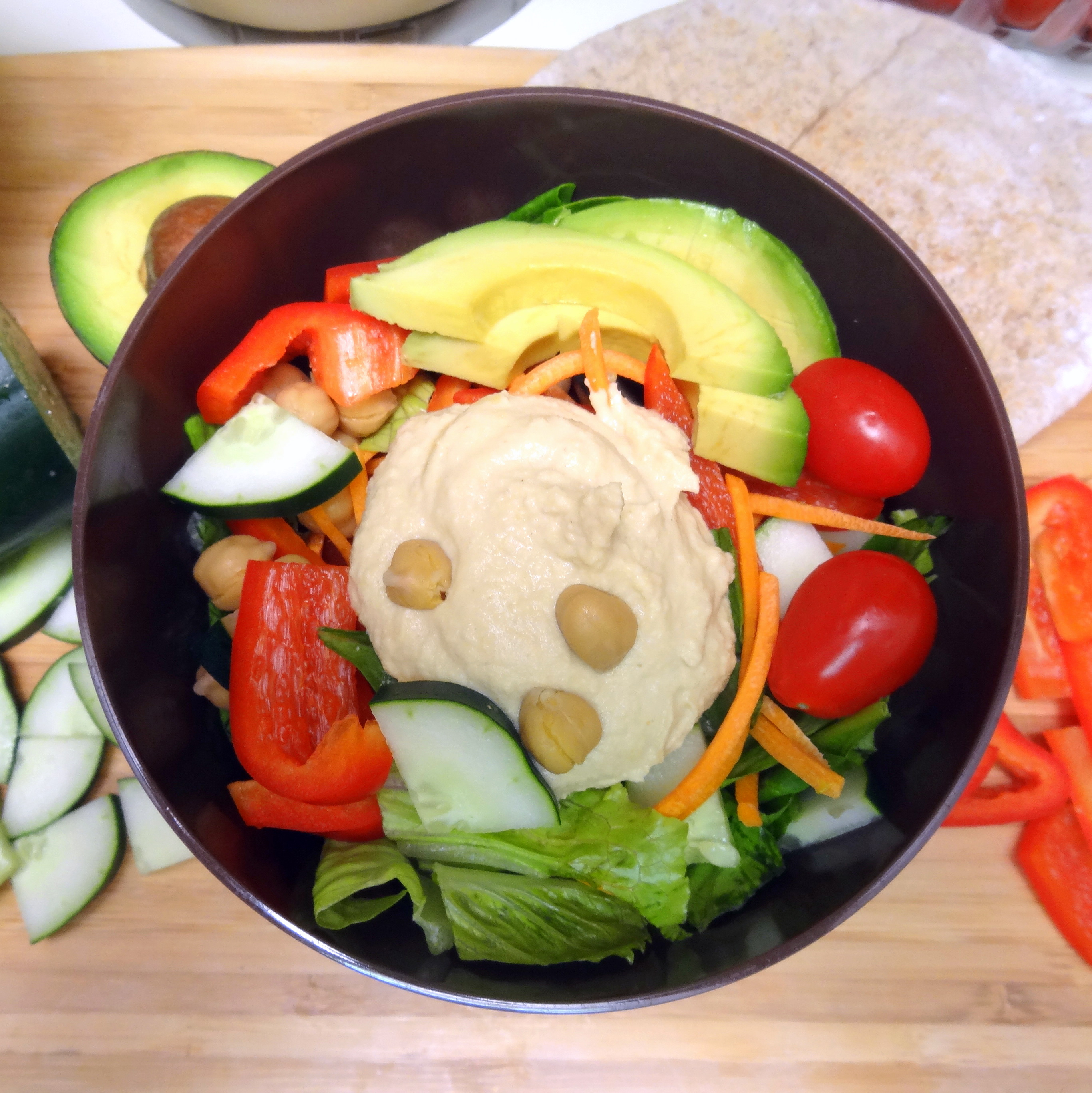 The summer after I graduated from college, I moved across the country and in preparation for the program I was about to start, I enrolled in an intensive language program—a year's worth of material crammed into six short weeks (though at the time, it felt like an excruciatingly long six weeks).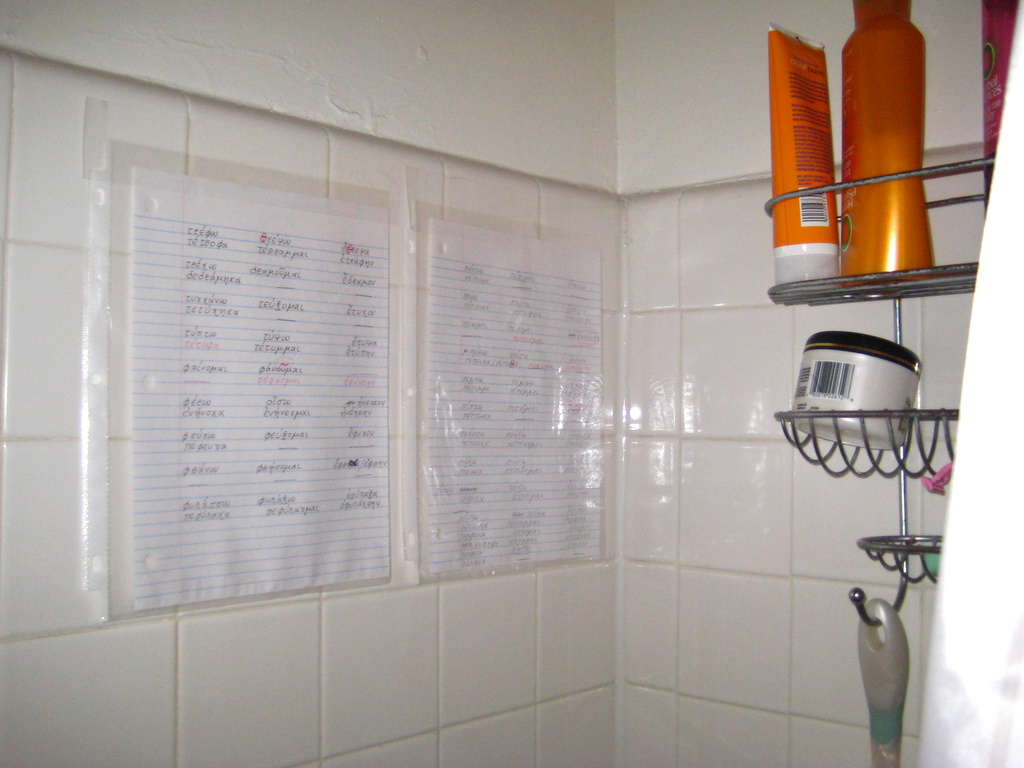 It was intense. In fact, it was so intense that by week two, I found myself taping up sheets of verb paradigms inside plastic page protectors inside my shower so that I could study during those 10 minutes of soaping up. I needed to find ways to cheer myself up throughout the course, or else I was going to go off the deep end. One of the things I came up with was this salad. There was a little Mediterranean food restaurant about a block and a half from my apartment where I would go to treat myself after our weekly exam, and I always got this salad – it was refreshing, filled with flavor, and curiously both light and filling at the same time. I found that with the generous dollop of thick hummus on top, the vegetables really didn't need more dressing than just a small drizzle of lemon juice, if that. I would get it to go and then savor it while watching TV before getting back to the grindstone.
This is a re-creation of that salad (minus the raw red onions that I always used to push off to the side). I realize that the idea of really craving a salad might sound weird to some, but I assure you, I always look forward to gobbling down one of these hummus salads. I like to have a thick whole wheat pita on the side to help complete the meal, and if you're looking for a bit more protein, I'm sure some sliced chicken would be a great addition.