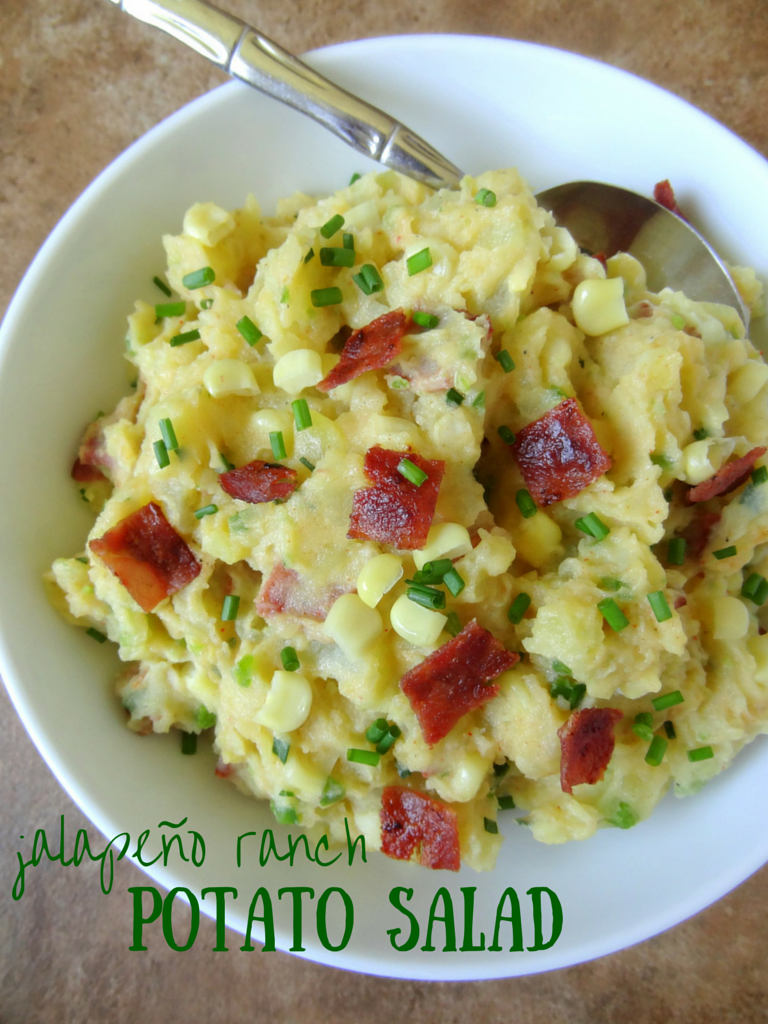 In my high school biology class, we did a unit on the human digestive system, and for the unit test, we had to describe the digestive process for various types of foods: fats, carbohydrates, etc. I still remember that test: it read, "Sam eats a spoonful of mayonnaise. Describe how he digests it." My first thought was, He doesn't. He barfs it back up because that's DISGUSTING. I mean, really, how many of you are gagging at the thought?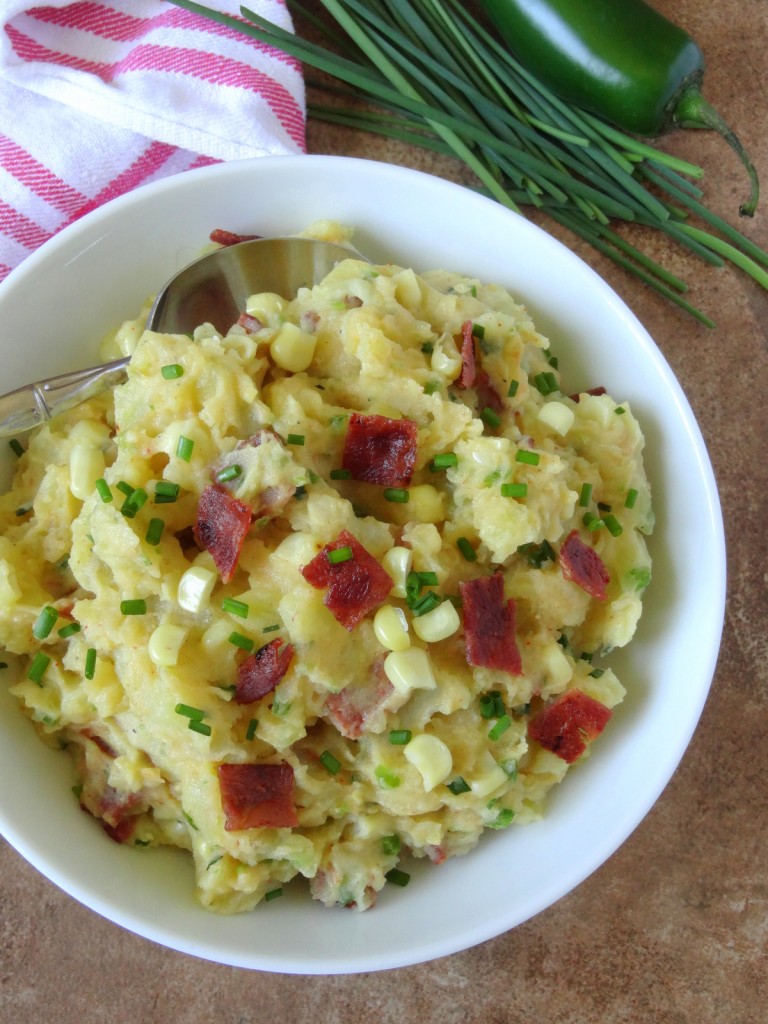 This is all basically my way of explaining that I'm not a big fan of mayonnaise, and I know I'm in good company. I'm fine with mayo in potato salad as long as there's more potato than mayo, but nevertheless, I wanted to try out a completely mayo-less potato salad. This jalapeño ranch potato salad uses a homemade ranch dressing* in place of mayo, and I added some pureed jalapeños to the dressing to spice things up a bit. I removed the seeds from the jalapeños, but if you're craving something picante, feel free to include them! This isn't your classic American potato salad (if that's what you're looking for, I've got you covered!), but it's damn tasty: with tangy homemade ranch, sweet corn, and smoky bacon, you really can't go wrong!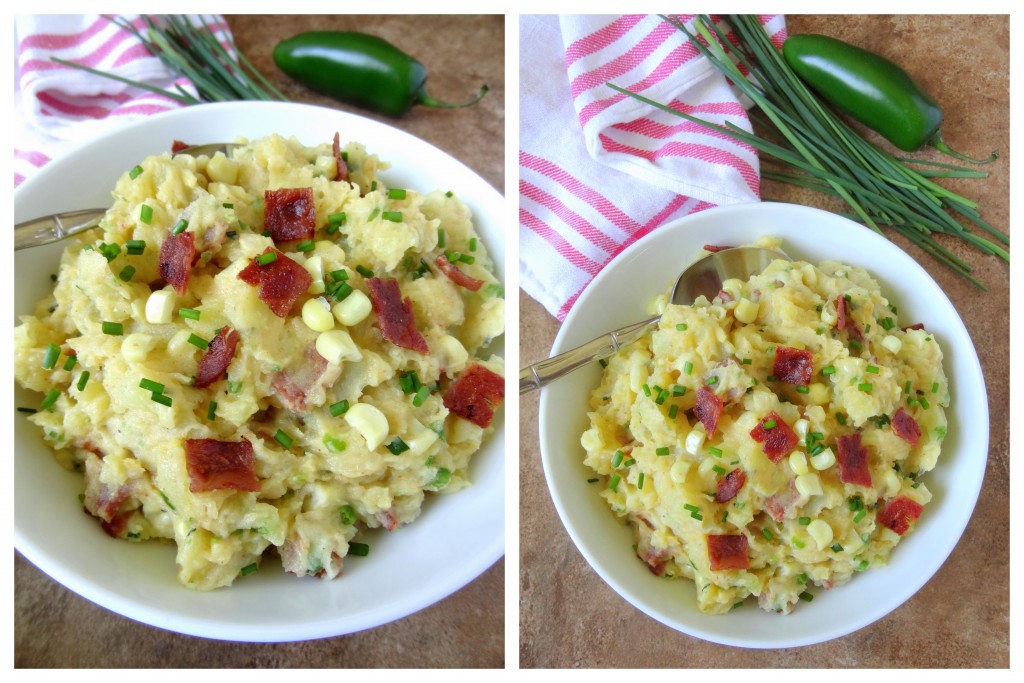 * I originally wanted to use Greek yogurt in place of sour cream in the dressing, but I ruined all of the yogurt in a ranch dressing experiment that went so awry that one whiff could have cleared your sinuses. Luckily, I had some sour cream on hand, so that's what I used in my second, far more successful attempt. If you try this with Greek yogurt, let me know how it goes!