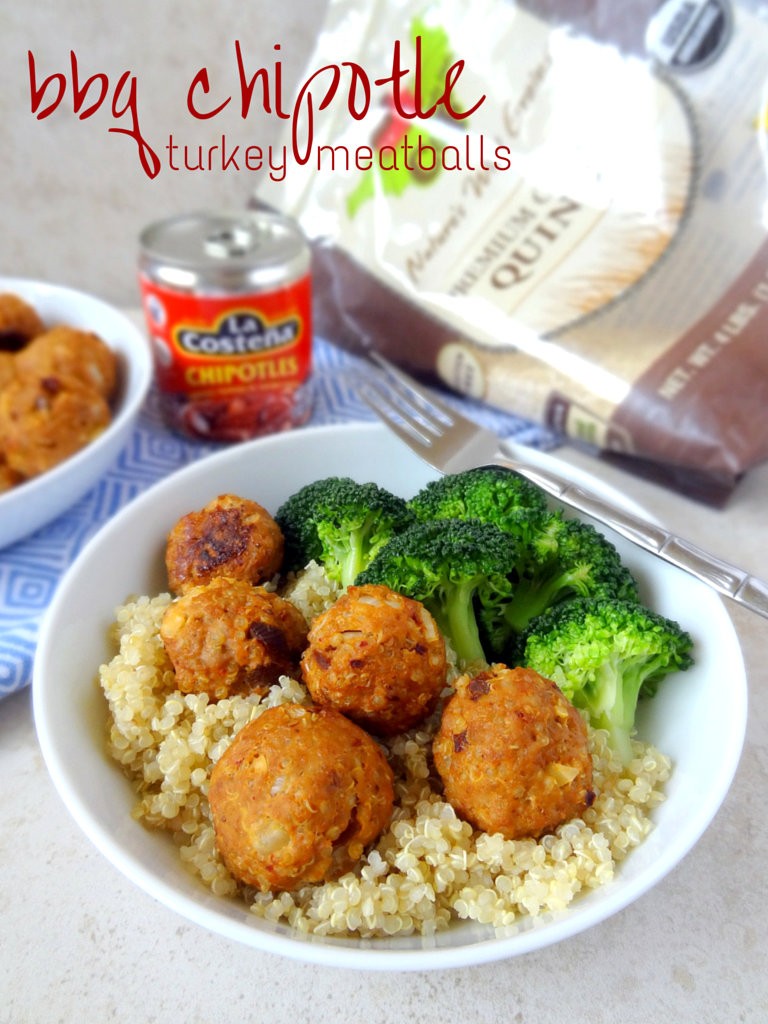 For some reason, I seem to have it in my head that foods like meatballs and meatloaf are particularly time and labor-intensive, and so I seldom make them. In reality, they're pretty much the easiest thing you can do with ground meat, other than just cooking it up and tossing it into a sauce. In fact, the most involved step of making these BBQ chipotle turkey meatballs is cooking the quinoa, which—in case you're not familiar with quinoa—means bringing to a boil, simmering for a bit, and then you're done. Suuuper easy.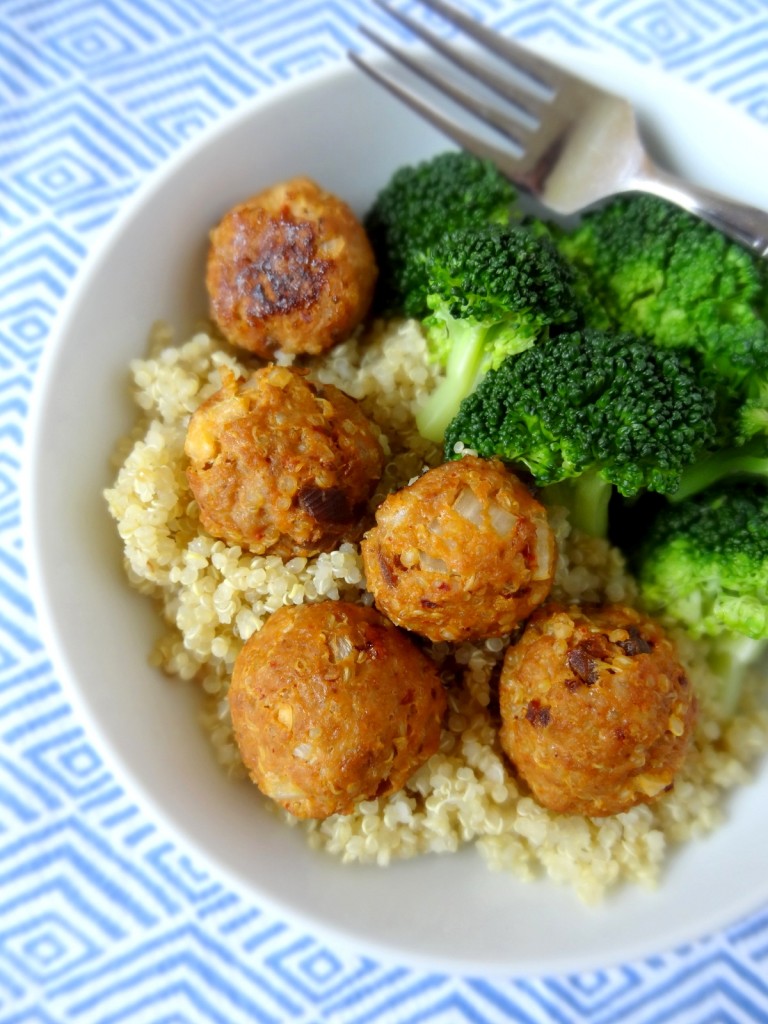 Using quinoa instead of breadcrumbs is an easy way to keep these meatballs gluten-free, and it also provides an extra element of texture, which is always a plus in my book. Feel free to use whatever BBQ sauce you have on hand, but if at all possible, I highly recommend using a cherry BBQ sauce. Cherries and chipotles go together incredibly well – if you don't believe me, just give cherry chipotle salsa a try…you'll thank me later!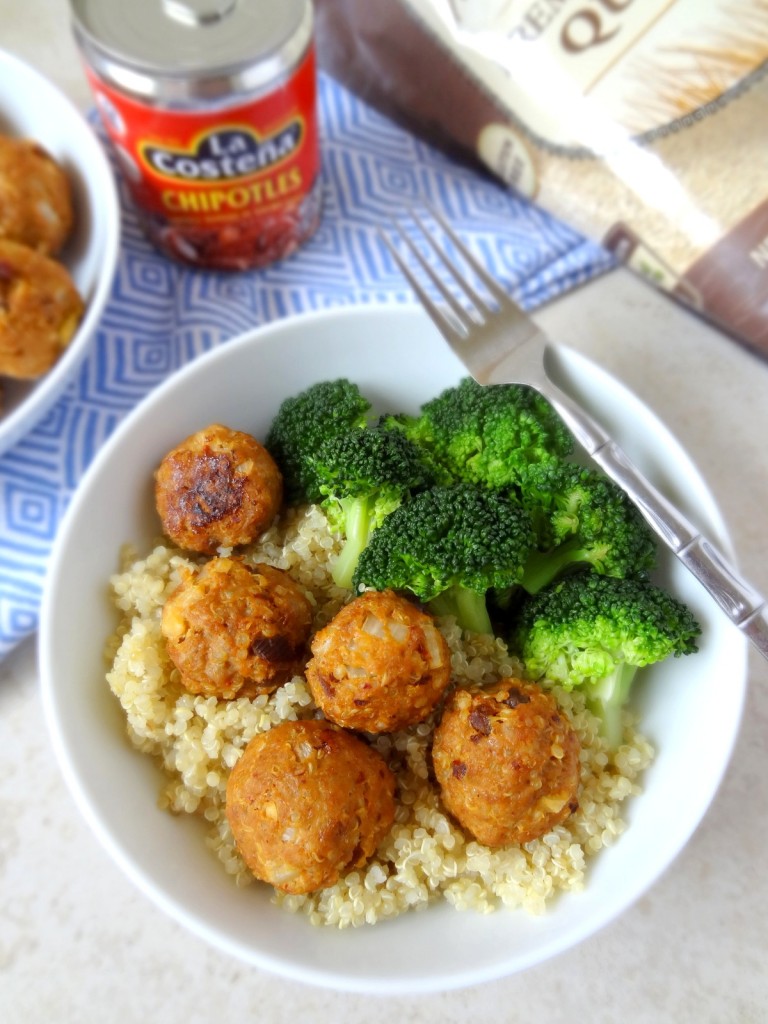 While these aren't really the kind of meatballs you'd want to pair with spaghetti, they're great as an entrée in their own right or as appetizers. Enjoy!