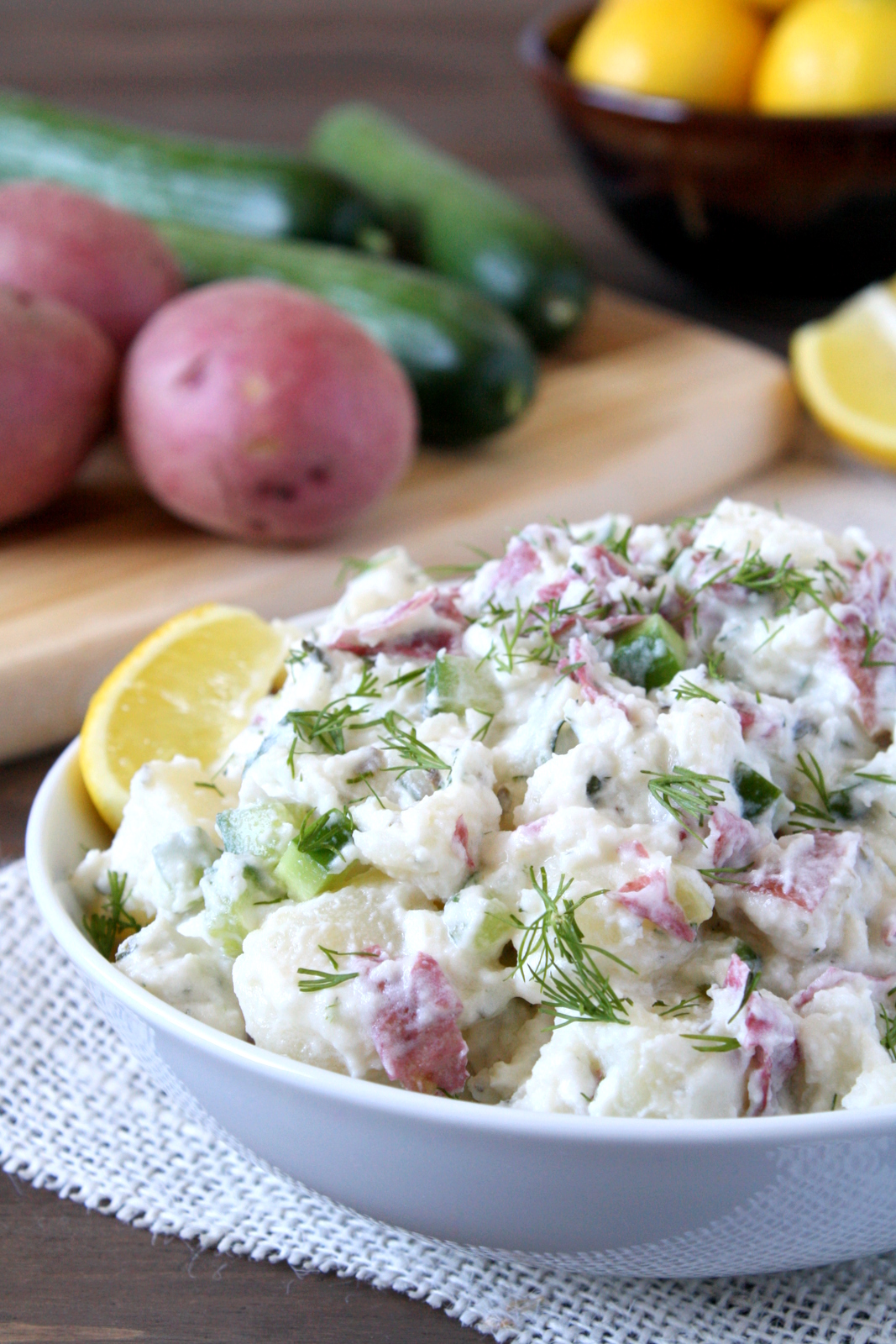 Happy Tuesday! I'm posting today instead of yesterday because of the holiday weekend—I was so busy with other things that I didn't have time to write a post until late last night. And I know, I know…I'm posting a recipe for potato salad the day after the Fourth of July, but in my defense, I firmly believe that potato salad ought to be enjoyed all summer long (if not all year long), rather than just on certain holidays!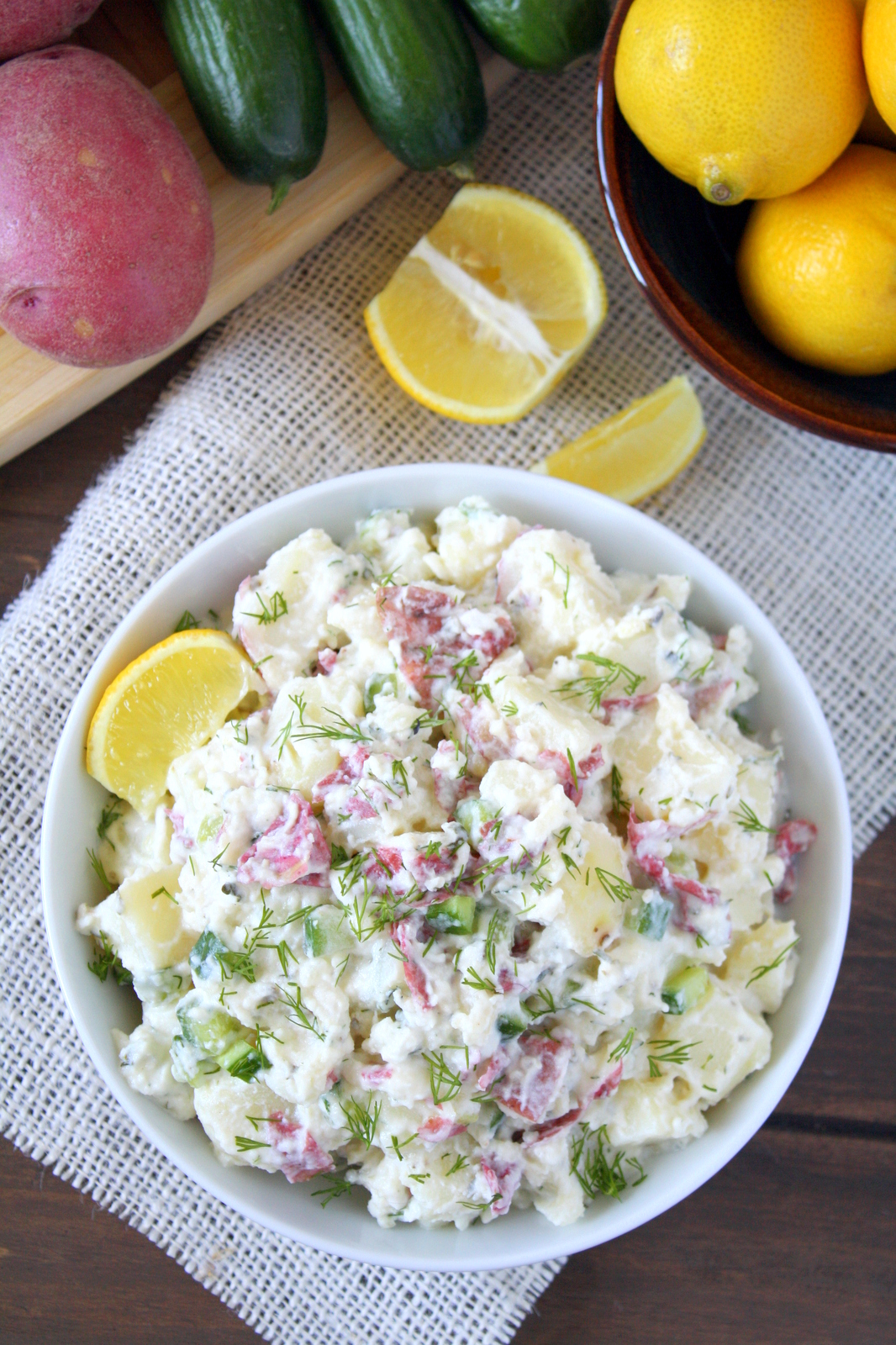 This potato salad is a bit of a departure from the typical potato salads you'll find in stores. The flavors are inspired by tzatziki, the yogurt and cucumber based sauce that accompanies many Greek dishes. I wasn't familiar with tzatziki until I spent some time in Greece as a college student, but since then, I've found its refreshing and tangy flavor to be a real treat, especially in the summer. Since this potato salad is made with Greek yogurt rather than with mayo, you can serve it and let it sit out longer than mayo-based versions without having to worry.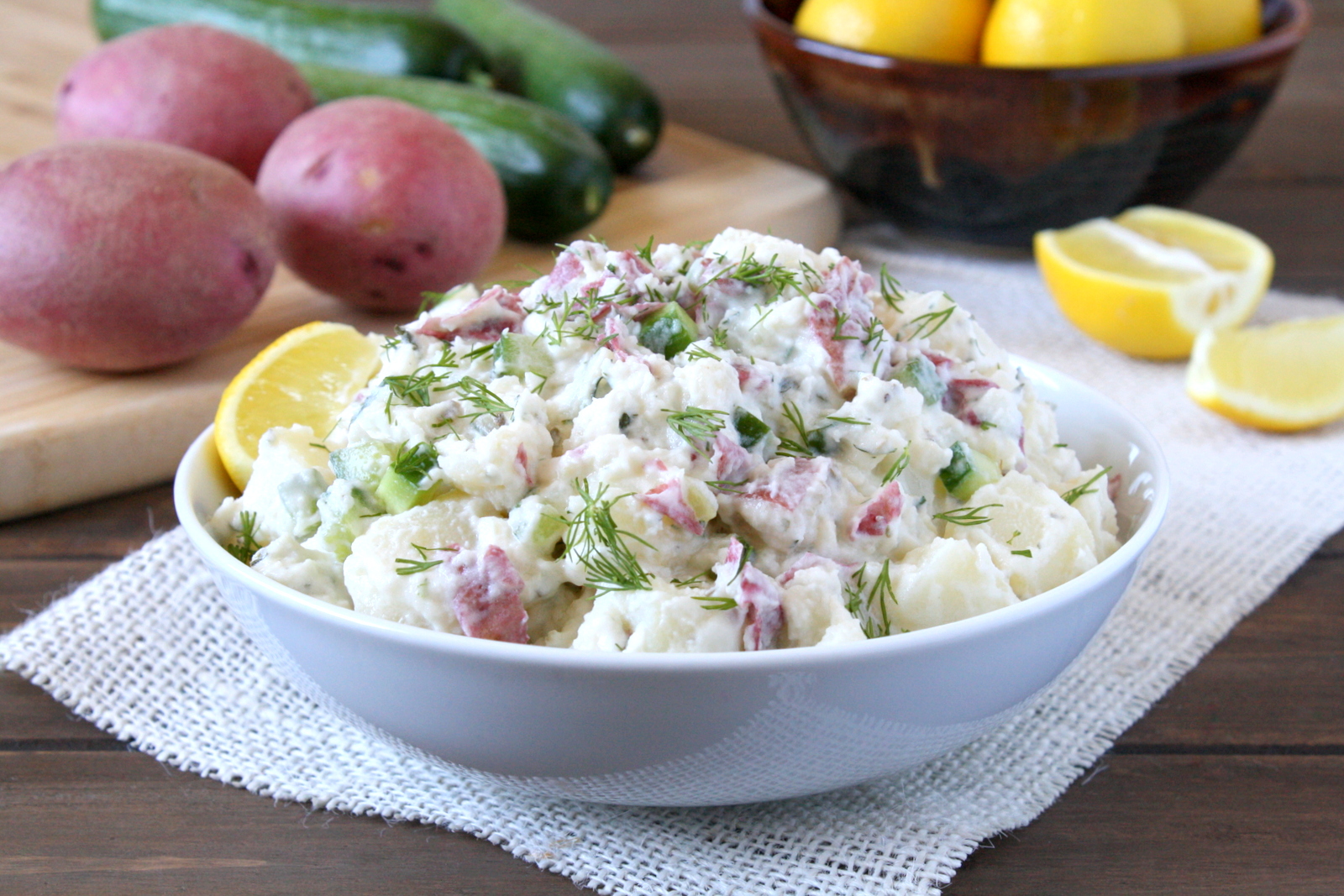 The use of Greek yogurt in place of mayo also means that this tzatziki potato salad is healthier than many store-bought versions. If, however, you're in the mood for a super creamy and indulgent potato salad, this probably isn't the recipe for you. It does have a ton of flavor, though! As the boyfriend put it when he first tasted it, "Wow! It's like getting kicked in the face…in a good way!" I personally have never been kicked in the face in a good way, but I'll take his word for it!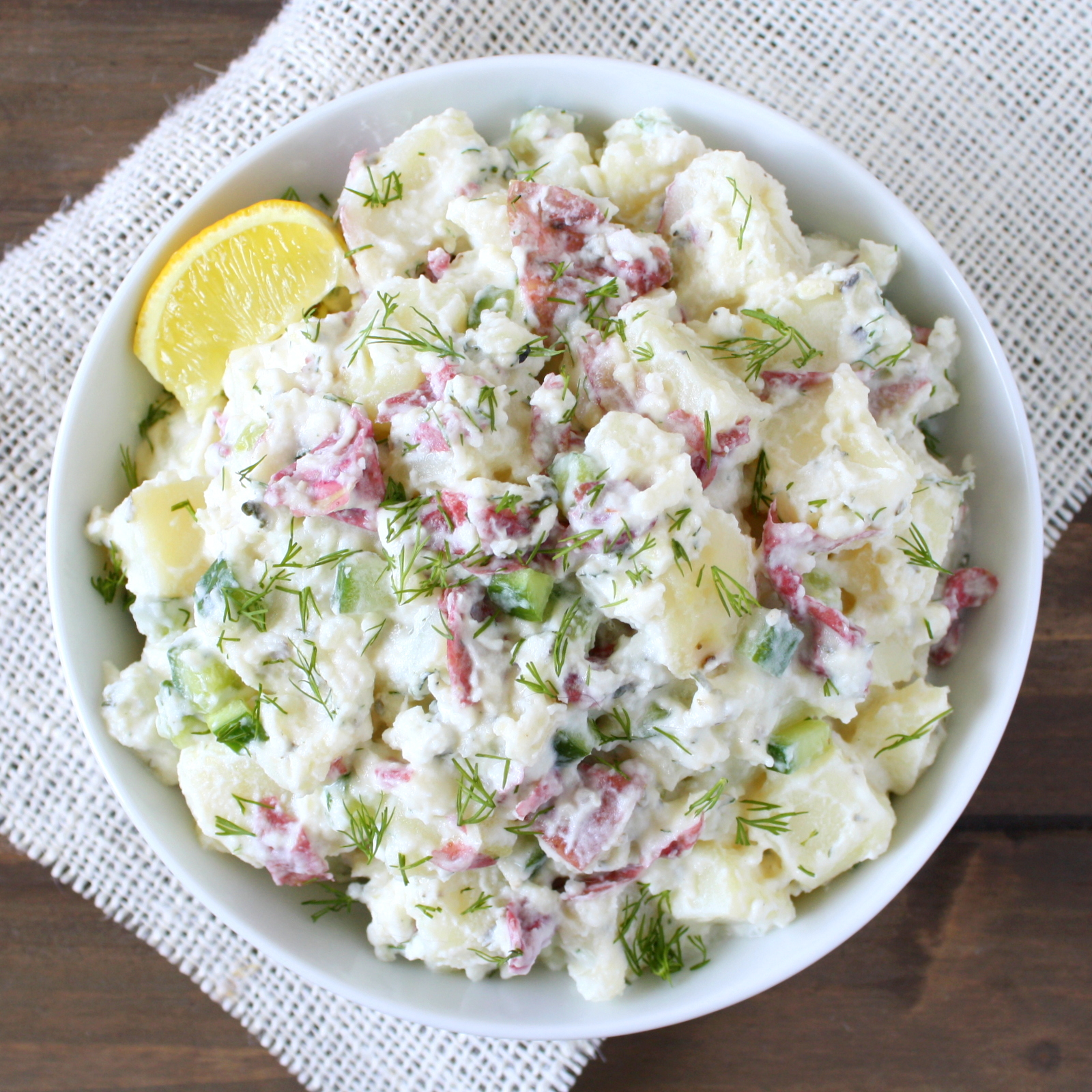 Have you had tzatziki? What are your favorite uses for it?
Recipe of the Week
,
The Wednesday Showcase
,
Foodie FriDIY
, and
Fiesta Friday
.